In the realm of American long-distance running, the Bank of America Chicago Marathon stands as a much-anticipated event, especially in the years preceding the Olympics. With the US Olympic Trials in Orlando a mere four months away, the Chicago Marathon has emerged as the favored battleground for American Olympic hopefuls. This strategic window enables athletes to conquer the challenging Chicago course, followed by a well-deserved break, before diving into dedicated preparations for the Trials.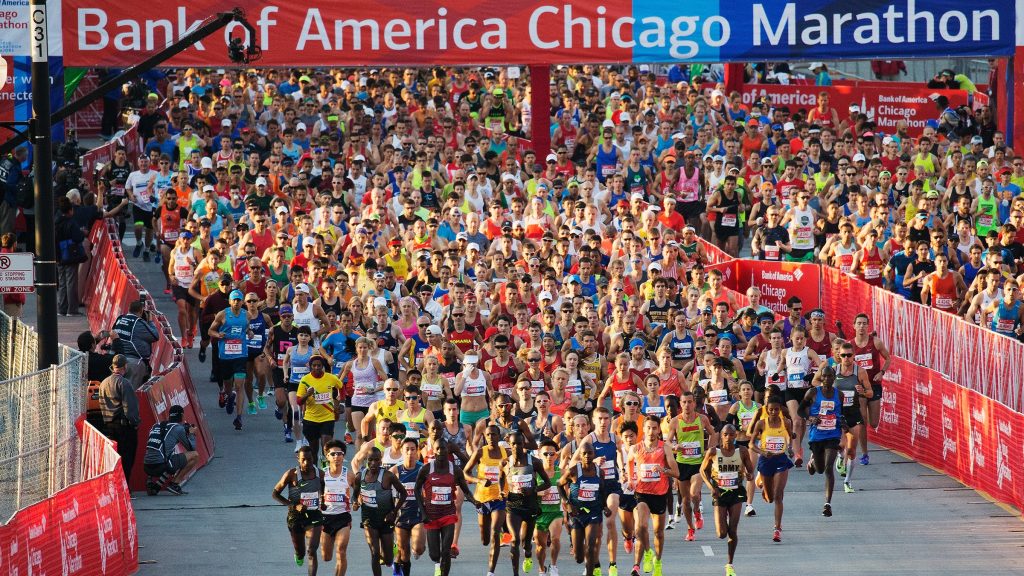 However, it's not merely about preparation; it's about delivering a powerful statement. Consider the remarkable journey of Jake Riley in 2019: an unassuming athlete with a personal best of 2:13:16, absent from marathon running for over three years. Then, in Chicago, he astounded everyone with a remarkable 2:10:36 finish, securing the title of the top American in 9th place. Just four months later, he earned a spot on the Olympic team.
Chicago presents a unique opportunity for American male marathoners to achieve the elusive Olympic standard of 2:08:10, an accomplishment that has remained out of reach in this Olympic cycle. While it is probable that the US will secure three Paris spots based on world rankings, the possibility of Galen Rupp and Leonard Korir meeting the standard in Chicago would undoubtedly provide assurance to every American marathoner. Conner Mantz, with his high world ranking, guarantees at least one Olympic spot, regardless of his performance this weekend.
View this post on Instagram
Amidst the backdrop of American dreams, the 2023 Bank of America Chicago Marathon promises to be an exhilarating spectacle. However, an underlying story may steal the spotlight: Kelvin Kiptum's debut in a US marathon. The 23-year-old Kenyan, whose marathon career began spectacularly with a record-breaking 2:01:53 in Valencia, followed by an even faster 2:01:25 in London, now takes on Chicago—a course steeped in history, having hosted men's world records in 1984 and 1999. The question on everyone's minds: What will Kiptum deliver this time?
The Kelvin Kiptum Phenomenon
After just two marathons, one could argue that Kelvin Kiptum is a more promising marathon talent than even Eliud Kipchoge, though this comparison is made with the utmost respect for Kipchoge's legendary status. Kipchoge's world record in Berlin in 2022 was awe-inspiring, but Kiptum's second-half performances in Valencia (60:15) and London (59:45) raise eyebrows. Notably, his 27:50 split from 30-40k in London on a wet day set him apart.
While Kipchoge remains the world record holder, and his legacy is unassailable, Kiptum's recent form suggests that he might be the world's best marathoner at present. His Valencia and London splits (61:38/60:15 and 61:40/59:45) hint at untapped potential beyond his 2:01:25 personal best. However, those hoping for Kiptum to challenge Kipchoge's 2:01:09 may need to exercise patience.
Challengers in the Mix
No one in the Chicago field comes close to Kiptum's 2:01:25 personal best. Defending champion Benson Kipruto, while not in the same league as Kiptum, Kipchoge, or training partner Evans Chebet, has been consistently outstanding in recent years, with notable victories and well-timed late-race surges.
Belgium's Bashir Abdi, the 34-year-old marathon virtuoso, is another contender to watch. While Abdi has excelled in various races, winning a major title still eludes him. With a history of fast times and podium finishes at prestigious events, his presence adds a layer of intrigue to the race.
As the 2023 Bank of America Chicago Marathon approaches, the running world eagerly anticipates the showdown between rising star Kelvin Kiptum and a field of determined contenders. Chicago's streets will bear witness to the clash of giants and, perhaps, a historic moment. Tune in for this marathon spectacle on Sunday, October 8th, as the global running community focuses its attention on the vibrant city of Chicago.