The highly anticipated 2023 World Athletics Championships are set to take place against the backdrop of Budapest, Hungary, from August 19th to the 27th. While the event will undoubtedly showcase well-established names such as Noah Lyles, Erriyon Knighton, Mondo Duplantis, Karsten Warholm, Yulimar Rojas, Faith Kipyegon, Sha'Carri Richardson, Jakob Ingebrigtsen, and Shelly-Ann Fraser-Pryce, it also offers a stage for emerging talents to leave their mark. A group of promising young athletes, already familiar with the global stage due to their participation in the previous year's World Championships in Eugene, Oregon, are poised to capture the audience's attention. For a closer look, Olympics.com has thoughtfully curated a selection of ten exceptional athletes—five women and five men—whose performances are anticipated to shine brightly in Budapest.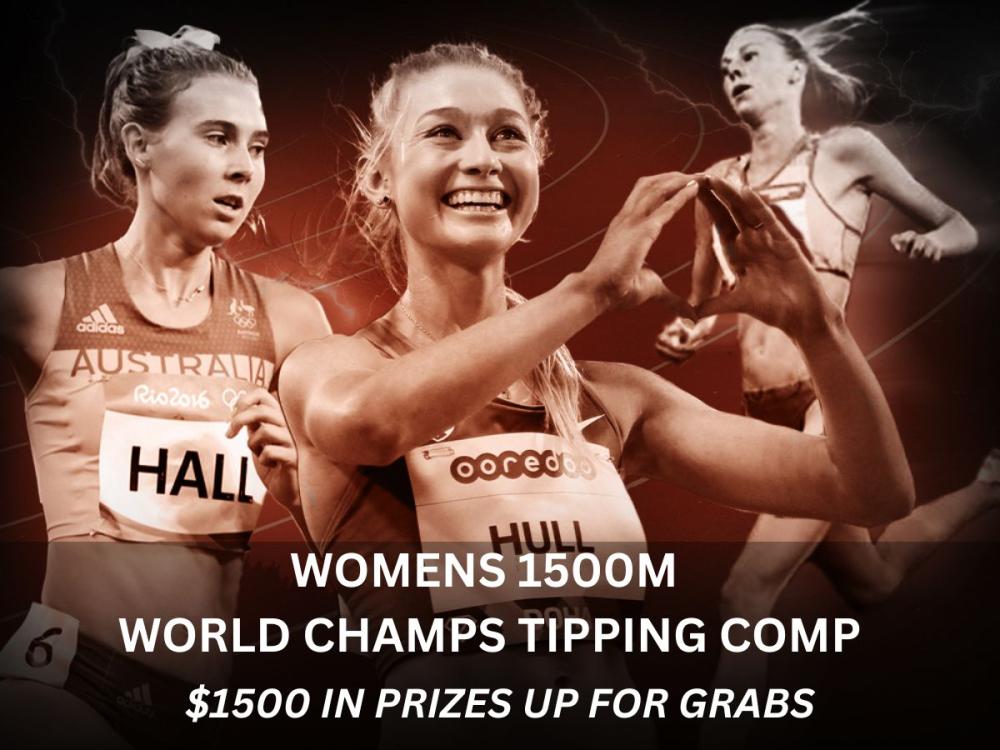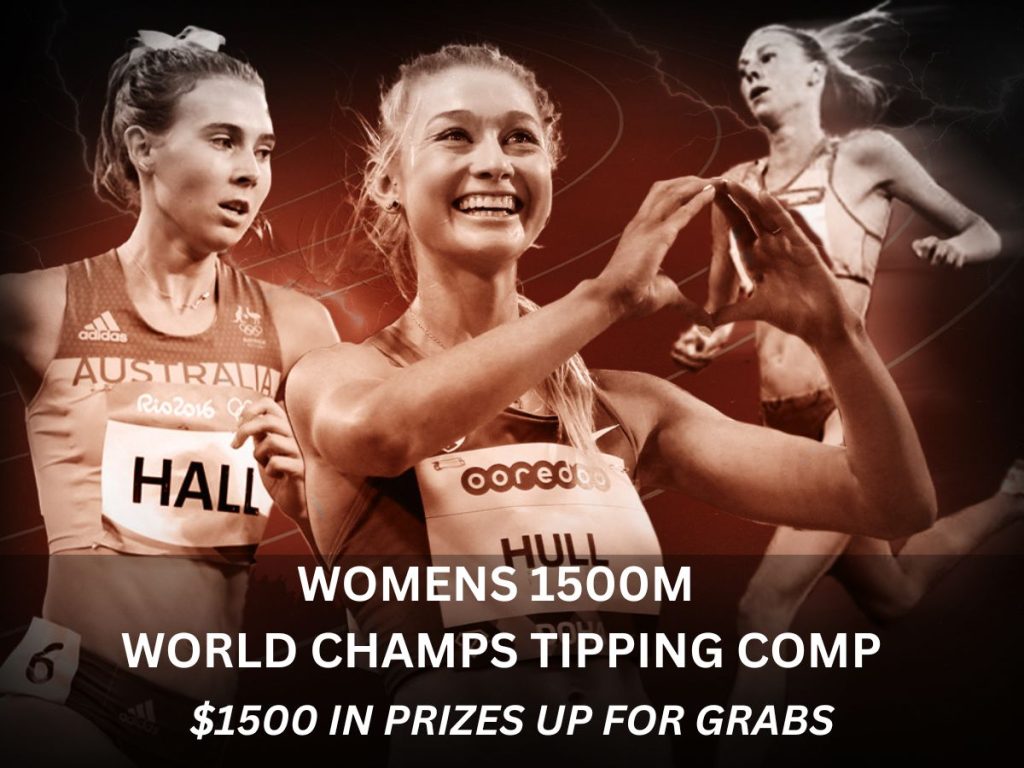 To ensure transparency, this compilation is a nod to emerging talents who have yet to secure medals at the senior World Championships or the Olympic Games. The subsequent section introduces these remarkable individuals in alphabetical order, based on their last names.
Rhasidat Adeleke, 20 (Ireland) – Women's 200m, 400m: Hailing from Ireland with Nigerian heritage, Adeleke commands the spotlight in the one-lap event. While she's also set to participate in the 200m event, her prowess truly shines in the 400m. Her impressive 49.20-second performance in June, marking a personal best, places her as the world's fourth-fastest woman in this category for the year. With the unexpected absence of world leader Sydney McLaughlin-Levrone due to injury, Adeleke's potential to secure a podium spot becomes all the more significant.
Jeswin Aldrin, 21 (India) – Men's long jump: Aldrin reigns atop the global long jump rankings for 2023, boasting a noteworthy 8.42m leap that underscores India's dominance. This accomplishment, achieved in March, not only stands as a personal pinnacle but also hints at his considerable potential. Despite having limited legal jumps beyond the eight-meter mark, Aldrin remains a contender for a podium finish should he replicate his peak performance.
Julien Alfred, 22 (St Lucia) – Women's 100m, 200m: Hailing from the picturesque island of Saint Lucia, Alfred emerges as a harbinger of change in the nation's track and field history. As the reigning NCAA collegiate champion in both women's sprint events, she is poised to chart new territory. Globally, she ranks fifth in the 100m (10.83) and occupies the third position in the 200m (21.91, her personal best) for 2023. Saint Lucia's quest for a World Championships medal might very well culminate with Alfred's prowess.
Max Burgin, 21 (Great Britain) – Men's 800m: Burgin created a stir following his triumph at the British Championships last year, only to be thwarted by an injury-induced withdrawal from the World Championships. Now at 21 and hailing from Yorkshire, he boasts a career-best time of 1:43.52 (placing him fourth on the British all-time list), primed to make his global presence felt. With a season's best of 1:43.85, he ranks seventh globally in the current year.
Tamari Davis, 20 (USA) – Women's 100m, 4x100m relay: A prodigious talent, Davis has been making waves in professional track circles since the age of 16, capturing the attention of sponsors early on. In Budapest, she is set to electrify the women's 100m event with her personal best of 10.89. This positions her as the third-fastest American woman in 2023 and eighth-fastest globally. The question looms: how swift will she become on the Hungarian track?
Birke Haylom, 17 (Ethiopia) – Women's 1500m: Haylom's season has been nothing short of spectacular, highlighted by her establishment of a new world under-20 record in the women's mile during the Oslo Diamond League meet in June. Representing Ethiopia's storied tradition of distance runners, her 1500m best of 3:54.93 (achieved at the Silesia Diamond League the previous month) brings her tantalizingly close to surpassing the under-20 record, which stands just seconds ahead of her personal best.
Jaydon Hibbert, 18 (Jamaica) – Men's triple jump: Hibbert defies conventions, emerging as the current world under-20 record holder in the men's triple jump. Amid Jamaica's celebrated sprinting legacy, he set marks of 17.54m indoors in March and 17.87m outdoors (pending ratification) in May, surpassing this year's leaps. His achievement not only places him as the global leader but also positions him as a formidable contender for the gold.
Letsile Tebogo, 20 (Botswana) – Men's 100m, 200m: Having recently celebrated his 20th birthday, Tebogo stands as the fastest teenager over the 100m sprint, ready to transition to the senior international stage. Hailing from Botswana, his 9.93-second feat in the 100m and his personal-best 19.50-second sprint in the 200m at the London Diamond League suggest he's poised to challenge the American sprint dominance.
Angelina Topić, 18 (Serbia) – Women's high jump: At the tender age of 18, Topić has already sparked excitement within Serbian athletics. She elegantly cleared 1.97m in June during the Paris Diamond League, earning her a shared sixth spot for the year. Among the top 10 high jumpers, only one was born after 2000. With a European bronze medal secured at the age of 17, Topić is indeed a rising star to watch.
Emmanuel Wanyonyi, 19 (Kenya) – Men's 800m: Parallel to Burgin's representation of youthful European potential over two laps, Wanyonyi leads the emerging African contingent. Having advanced to the final at a tender age of 18 last year, the Kenyan is strongly poised to ascend the podium this time. Armed with a personal best of 1:43.27, he stands as the swiftest contender in the 2023 lineup, solidifying his reputation as a formidable contender.
In summation, the 2023 World Athletics Championships transcend being a mere platform for established stars; they are a canvas on which promising talents paint the future of track and field with their passion and pursuit of excellence.