By Jaryd Clifford
Leonora has witnessed seventeen years of classic Australian mile racing. This year will be remembered as one of the best in history.
The elite milers kicked off the Golden Gift in style last night, putting everything on the line for a coveted spot in the final. All the main contenders – including the favourites Stewart McSweyn and Georgia Griffith – advanced safely.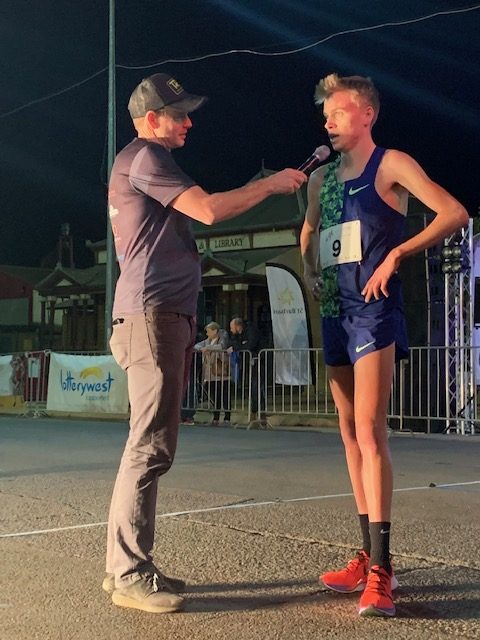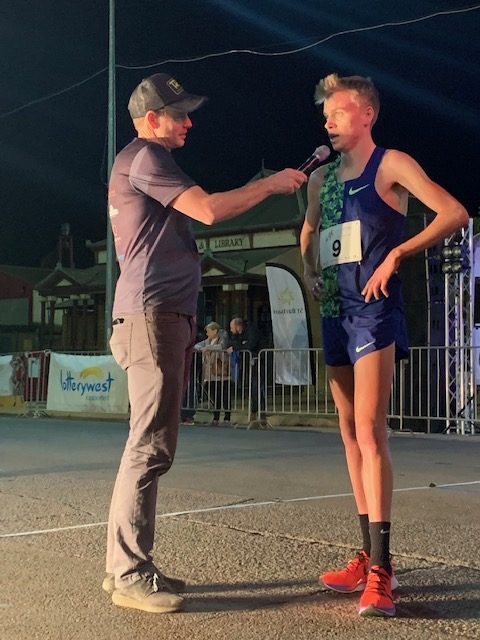 Heralded as the current king of Australian distance running, Stewart McSweyn controlled his heat, strolling through the finish line to take a commanding victory. Following the race, he refused to take anything for granted, suggesting that a fast pace might be to his advantage.
"I felt good. I got through it pretty comfy," he said. "There are a lot of guys who are probably quicker than me over 400m, so we'll have to see what happens. It's a loaded field. I'm looking forward to the challenge."
Hot on his heels was Australian 1500m medallist Rorey Hunter. Hailing from Bruce Rock (WA), he is hoping to put on a show for his grandparents from Kalgoorlie.
"It was tough. I'd heard that it was tough and it was," he said. "I just need to stay in contact, and if I'm there at the end I'm dangerous."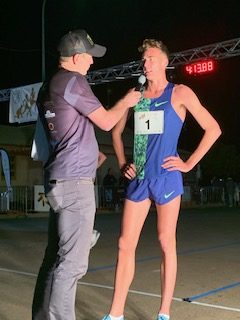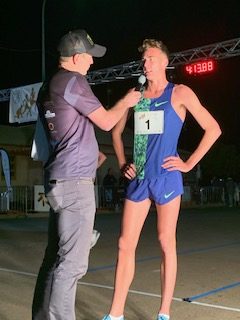 Another local hope is Matt Ramsden, who alongside James Hansen, cruised through the finish line – even exchanging a few words with his rival in the final metres. For Ramsden, winning would mean the world.
"The plan is to leave nothing out there," he said. "I want the locals to see a West Aussie champ."
On the women's side it was an agonising affair, with only three runners being eliminated. Commonwealth Games representative Georgia Griffith looked comfortable in her heat, asserting herself as the one-to-watch in the final.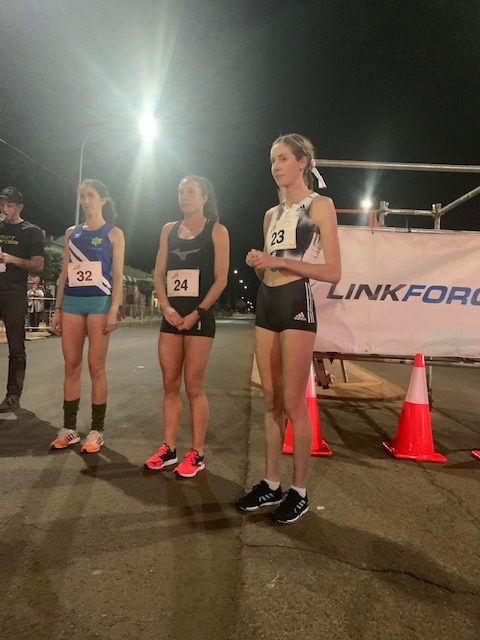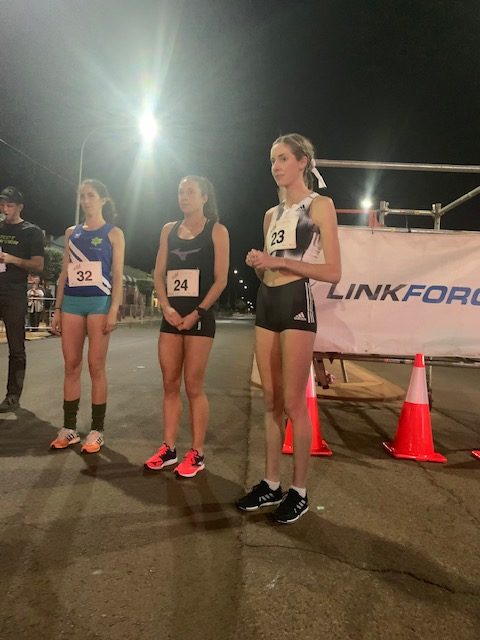 "I felt pretty good, although I did find managing the turns a little tricky as that's not something I'm used to," she said. "My plan for the final is to try and stay as relaxed as I can in the early stages. Hopefully I will have a little bit left at the end for a kick."
Whitney Sharpe – the Australian mile champion – also looked strong in winning her heat. The final will be her first major test over the historic distance since winning the national crown late last year.
"I felt really comfortable tonight. It felt like I held my form and was in control," she said after the race. "The final will be tough as there are lots of great competitors. I'll try my best to stick with them and give it a good crack."
Caitlin Adams and Bernadette Williams will also challenge for the title, as they both secured automatic qualification for the final. Other notable names that advanced were seventeen-year-old Commonwealth Games representative Keely Small, and Paralympian Jaryd Clifford.
It is too hard to pick a winner in either final, but one thing is for sure. History will be made in the 17th Leonora Golden Gift.