Once in a Century Olympic Champion Headlines Pre Classic's Bowerman Mile
(The 43rd Prefontaine Classic, a member of the IAAF Diamond League of elite international track & field meets, will be held May 26-27, 2017 at historic Hayward Field.)
Eugene, Oregon – For the first time since his historic win in Rio, Matthew Centrowitz will return to Hayward Field to battle the world's best in the Prefontaine Classic's most famous race, the Bowerman Mile.
Even on his home track, the Olympic gold medalist will need to be ready. The Pre Classic has secured every available top miler in the world, including the man who has the most Pre Classic wins and another who has the fastest time ever achieved outside of Europe. Three others with major medals have PRs under 3:50, a time no American has achieved in the last 10 years.
Matthew Centrowitz, 27, will return to Hayward Field with a medal rarely seen – America's first Olympic gold in the men's 1500 meters since Mel Sheppard's win in London in 1908. The win capped a career year for Centrowitz who also won the World Indoor Championships in Portland in March.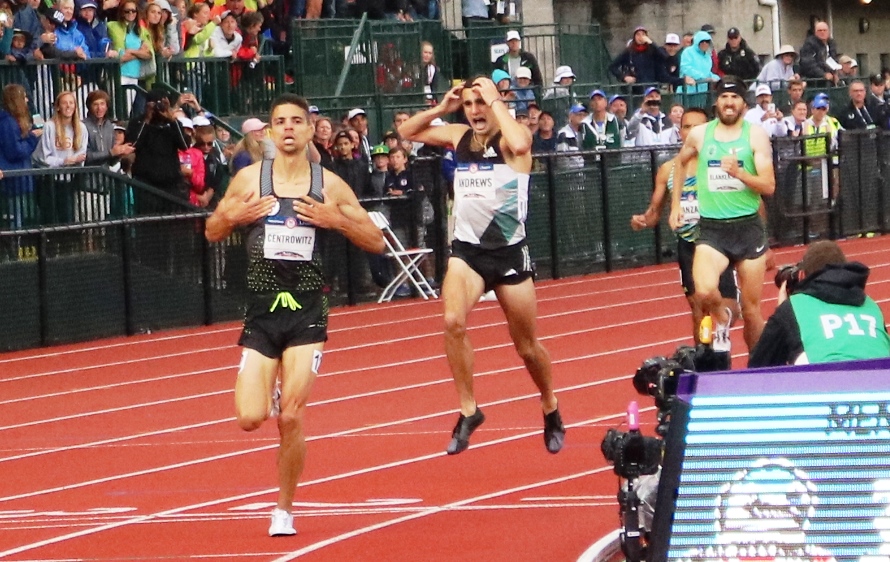 Centrowitz missed the 2016 edition of the Bowerman Mile nursing an injury but he healed and responded the next month with the fastest time in U.S. Championships history (3:34.09), then gave the world a wonderful performance in the Rio Olympics. Leading an historically slow pace in the Olympics, he blistered the blue oval with a 50.5 last lap, leaving two previous Olympic gold medalists in his trail.
Hayward Field is where Centrowitz forged his early career, adding his name to a long list of national championship distance runners from the University of Oregon that includes both his coach (Alberto Salazar) and father (Matt Centrowitz) – both former Pre Classic winners.
Asbel Kiprop, 27, of Kenya remains the world's most dominant miler, reigning for the sixth time as No. 1 in the Track & Field News world rankings, just one short of legends Hicham El Guerrouj and Noureddine Morceli, who each amassed seven. Despite being edged out of a medal at Rio, Kiprop has the most major medals in the field – all gold, an incredible collection of four that began when he was a 19-year-old winner in Beijing in 2008.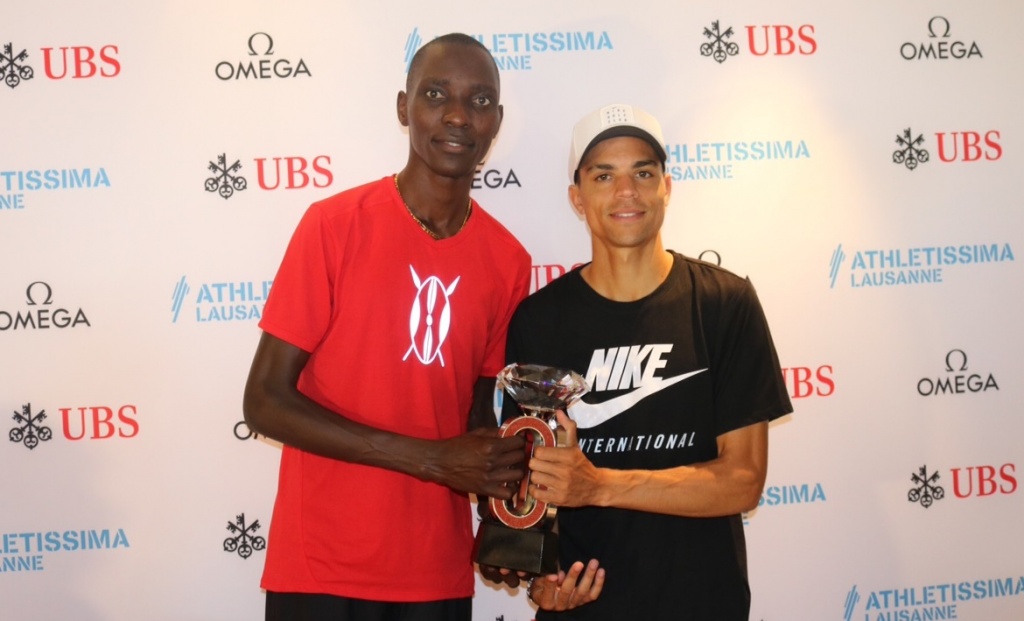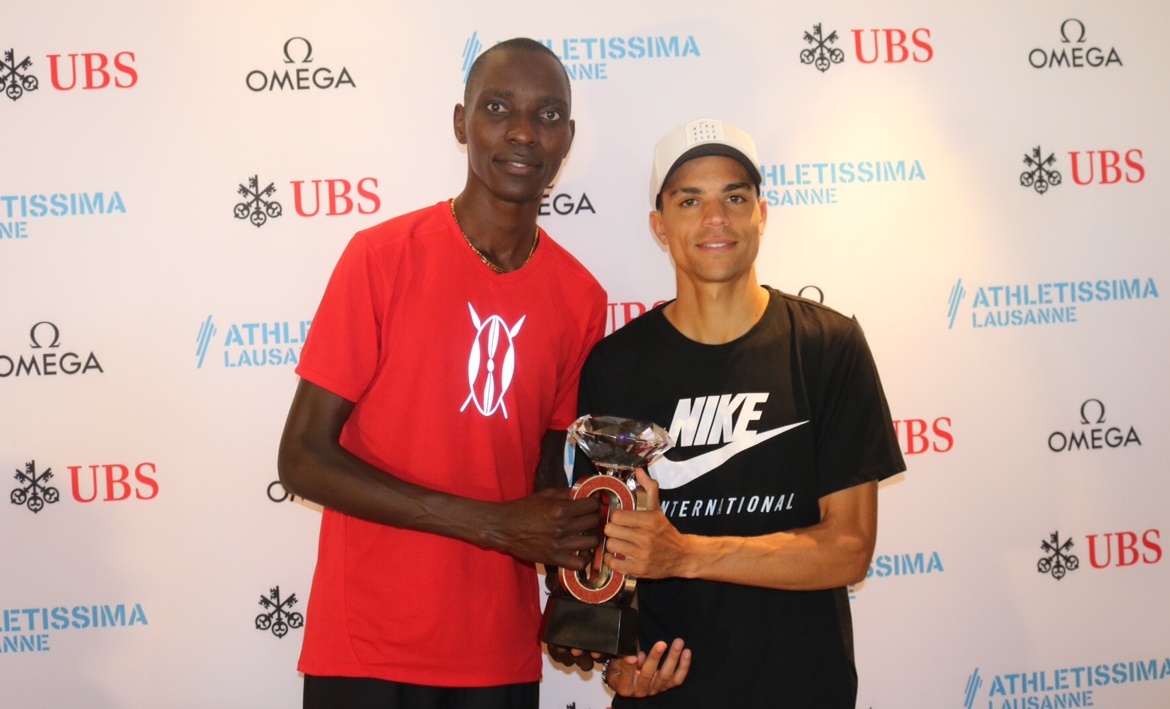 Kiprop is a tall, slender figure who cannot be missed – especially at the Pre Classic, where last year he claimed a record fourth Bowerman Mile title. He is the IAAF Diamond League's most prolific winner in this event with three, beginning with the first in 2010 and including the last two.
Kiprop can venture into more rare Pre Classic record territory. All of his previous eight Bowerman Miles have been run in sub-4. One more will give him the most ever. His slowest performance at the Pre Classic is 3:51.54.
Elijah Manangoi, 24, of Kenya is the world 1500 leader, winning the Diamond League kickoff event in Doha. The silver medalist in the 2015 World Championships, Manangoi has a 1500 best of 3:29.67 (equal to a 3:46.5 mile) and remains a prime talent in many events. At last year's Pre Classic, he was an impressive 3rd in his first U.S. appearance. Prior to 2014, Manangoi had never recorded a recognizable time at any distance over 800 meters. Runner-up in last year's Kenyan Olympic Trials, he was unable to start the semis in Rio due to injury.
American Clayton Murphy is the youngest in the field at 22 and also the fastest in the world, but in a different event. His 1:43.60 in the 800 was part of an incredible April, winning the Mt. SAC Relays, then adding a winning 4×800 anchor at the World Relays in the Bahamas followed by a U.S. road mile crown and Drake Relays 1500 title. His Olympic 800 bronze in Rio was the first medal by any American since Johnny Gray in 1992. Murphy will be running his first outdoor mile on the track, but he won the NCAA 1500 Hayward Field last June, the fastest since 1987.
Ben Blankenship, 27, earned his first U.S. team position last year and finished 8th in the Rio Olympics. He won the International Mile at the 2015 Pre Classic and this year claimed his first U.S. title, winning the mile indoors at Albuquerque. He is a former two-time Big Ten indoor mile champ while at Minnesota.
New Zealand's Nick Willis, 34, is the oldest in the field. The bronze medalist from Rio also has one of the best war chests with two Olympic medals. While he owns his country's fastest 1500 (3:29.66), he is still chasing John Walker's epic mile best of 3:49.08.
Abdelaati Iguider, 30, of Morocco was 5th in last year's crazy Rio finish, and he earned bronze in the Beijing World Championships, another crushing finish. The runner-up in last year's Pre Classic was ranked No. 2 in the world by T&FN. He is Morocco's third-fastest miler in history, trailing only Hicham El Guerrouj and Said Aouita, both world record setters in the 1500 meters. Iguider was the 2012 Olympic bronze medalist after earlier winning the World Indoor Championships.
Kenya's Silas Kiplagat, 27, is a two-time Diamond League winner (2012 & '14) and the only runner to rank No. 1 in the world besides Kiprop by T&FN since 2009. Kiplagat did not make Kenya's talented Olympic team last year, but still recorded enough effort to rank No. 10 in the world by T&FN. This will be his seventh straight appearance in the Bowerman Mile for the 2013 winner.
The Pre Classic meet record holder at 3:47.32, Ayanleh Souleiman, 24, of Djibouti was just 0.05 seconds from a medal in Rio last summer. He missed last year's Pre Classic due to injury but hopes to continue his unbeaten record at Hayward Field — including his meet record in 2014 – which was the fastest in the world since 2007, as a record six ran sub-3:50.
Australia's Ryan Gregson won the first two Pre Classic International Miles, in 2010 and 2011. Last summer he became the first Aussie finalist in the Olympics since 1976.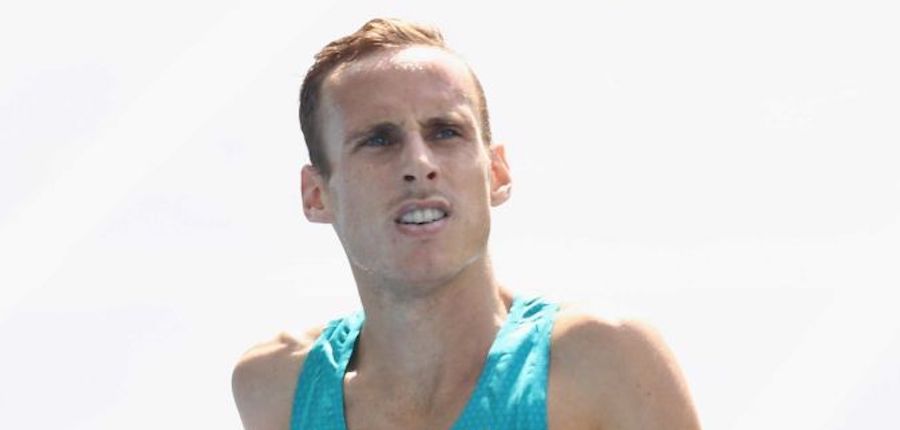 The talent is endless. Charlie Grice, 23, of Great Britain won last year's Pre Classic International Mile. Timothy Cheruiyot, 21, of Kenya won last year's Diamond League final race in Brussels. He will return to the Pre Classic, where last year he finished 3td in the International Mile. Vincent Kibet, 26, of Kenya was 4th in last year's Pre Classic.
Another Kenyan returning is Bethwell Birgen, who PRed in his first two races in the Bowerman Mile. Birgen was 3rd in a sizzling Doha 1500 earlier this month, running his fastest since 2014.
The Bowerman Mile is named for Bill Bowerman, a legendary figure in track & field history who co-founded Nike while coaching national championship teams four times at the University of Oregon between 1962 and1970. Among his famous pupils was Steve Prefontaine, whom he mentored during and after his career at Oregon. Bowerman passed away at age 88 on December 24, 1999, and the Pre Classic mile became known as the Bowerman Mile in his honor. Since 2009, the U.S. Track & Field and Cross Country Coaches Association has awarded its highest honor "The Bowerman", to the top collegiate male and female track & field athletes each year.
A compilation of all Pre Classic sub-4 miles and other related statistics is available at PreClassicMiles.  Among the spectacular numbers, how about 374 total sub-4s by 179 different runners from 22 nations!
Men's Bowerman Mile
Personal Best
Ayanleh Souleiman (Djibouti)
3:47.32
Silas Kiplagat (Kenya)
3:47.88
Asbel Kiprop (Kenya)
3:48.50
Abdelaati Iguider (Morocco)
3:49.09
Nick Willis (New Zealand)
3:49.83
Bethwell Birgen (Kenya)
3:50.42
Matthew Centrowitz (USA)
3:50.53
Elijah Manangoi (Kenya)
3:52.04
Vincent Kibet (Kenya)
3:52.15
Ryan Gregson (Australia)
3:52.24
Charlie Grice (Great Britain)
3:52.64
Ben Blankenship (USA)
3:53.13
Timothy Cheruiyot (Kenya)
3:53.17
Clayton Murphy (USA)
3:54.31
Filip Ingebrigtsen (Norway)
3:55.02
Fans can follow the event lineups as all announced fields are posted at PreClassic.com.  The direct link to current start/entry lists is HERE and will include updates to all announced fields.
Tickets for the 43rd annual edition of the Prefontaine Classic, to be held May 26-27 at Hayward Field in Eugene, Ore., are available now at www.GoDucks.com as well as from 1-800-WEBFOOT. Sponsored by NIKE continuously since 1984, the Prefontaine Classic will be shown live to an international audience by NBC.
The Prefontaine Classic is the longest-running outdoor invitational track & field meet in America and is part of the elite IAAF Diamond League of meets held worldwide annually. The Pre Classic's results score has rated No. 1 or No. 2 in the world in each of the last six years by All-Athletics.com, the official data partner of the Diamond League.
Steve Prefontaine is a legend in the sport of track & field and is the most inspirational distance runner in American history. He set a national high school 2-mile record (8:41.5) while at Marshfield High School in Coos Bay, Oregon, that is the fastest ever in a National Federation-sanctioned race. While competing for the University of Oregon, he won national cross country championships (3) and outdoor track 3-Mile/5000-meter championships (4), and never lost a collegiate track race at any distance. As a collegiate junior, he made the 1972 U.S. Olympic Team and nearly won an Olympic medal, finishing 4th in the 5K at the 1972 Munich Olympics, at age 21. After finishing college in 1973 and preparing for a return to the Olympics in 1976, he continued to improve, setting many American records. His life ended tragically on May 30, 1975, the result of an auto accident, at age 24. The Pre Classic began that year and has been held every year since.