Defending men's elite champion Jordan Gusman has confirmed as a return starter for the 2017 Lottoland Mitchell Street Million Dollar Mile in Darwin.
The world's richest road mile on September 17 is again attracting many high quality international level athletes, with Gusman saying the race was like no other and his memories of last year's win still stick out as a career highlight.
Winning last year's race in an upset over Gregson, who'd only weeks earlier ran in the Olympic 1500m final, Gusman admitted the result meant more than the $7500 winner's cheque.
"It's always nice to make a bit of money from these events, as there aren't too many opportunities to make money in this sport, especially in Australia," Gusman said.
"The race itself was more of a highlight then the money however. Beating Ryan at the tail end of arguably one of the best seasons in his career is probably my biggest athletic achievement," he added.
That said, the prizemoney sure helped the aspiring athlete.
"Last year's prize money went towards my overseas trip, which I had returned from 6 weeks prior to the race. I had loaned a lot of money from my parents so it was really helpful. The remainder of the money went towards my new car," Gusman explained.
A national level athlete over a range of events from 1500m through to 10km and cross country, Gusman has quite the revered repertoire of racing abilities across Australia.
Coached by the famous Dick Telford, out of the AIS in Canberra, Gusman said he was in no rush to pigeon hole himself into one event.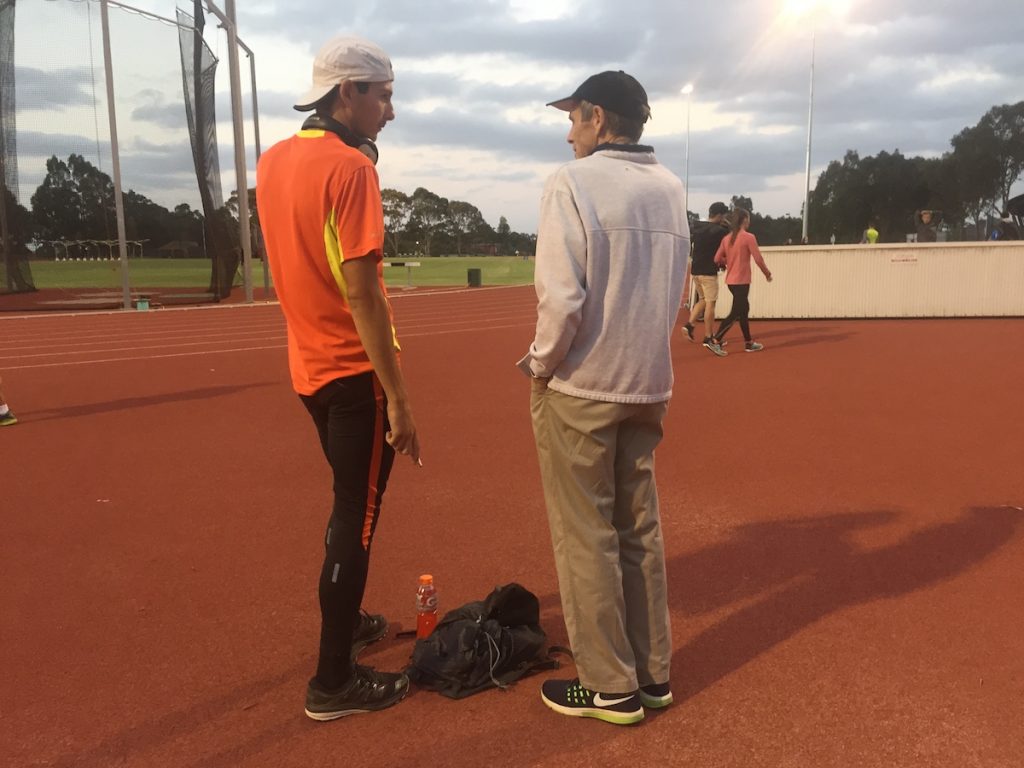 "I think my efficiency matched with a bouncy stride really suits the harder surfaces, that's why I have had some good results on the roads. I am unsure what my best event is yet. I am hoping it's the 1500m but only time will tell. I just like to keep my options open and see how it unfolds," he explained.
With doubling of prizemoney at this year's race, the winner of the elite men and elite women will take home $15,000.  Plus of course there is the Lottoland $1m incentive to break the world record for the mile.  Gusman didn't shy away from the fact the money was a huge incentive.
"It would mean a lot. Living out of home makes things tough financially sometimes. It would definitely take the financial burden off my shoulders so I can truly focus on improving," Gusman said.
After a breakthrough 12 months that has seen him run 3:37.97 for a 1500m, Gusman said his sights were well and truly on the home Commonwealth Games on the Gold Coast in April next year, and the Lottoland Mitchell Street Million Dollar Mile will kick off his domestic campaign to achieve that dream of Australian selection.
"Unfortunately, I don't think this will be enough to punch my ticket, so over the coming months I will be setting up a few races with pace to 1000m at 2.25 and really giving the A standard a good crack," he said.
Entries are open in all eight categories for the 2017 Lottoland Mitchell Street Million Dollar Mile, including;
Hilton 12 Years and under run (mixed)
City of Darwin Youth run (13-18 yrs) (mixed)
Lottoland Defence and Services run (mixed)
Lottoland Masters run (mixed over 35)
Donate Life Fancy Dress  run (mixed)
Royal Flying Doctors Service Open run (mixed)
Lottoland Women's Elite race
Lottoland Men's Elite race
Enter online at www.mitchellstreetmile.com.au.