The Association of International Marathons and Distance Races (AIMS) is delighted to announce that Ethiopian Marathon Legend Haile Gebrselassie will be honoured with the AIMS Lifetime Achievement Award at the fourth annual AIMS Best Marathon Runner' (BMR) Awards Dinner Reception to be held in the birth place of the Marathon in Athens, Greece on 11 November 2016.
Haile's unparalleled career of success across many disciplines of distance running will be recognised on behalf of the AIMS Members who represent more than 410 of the world's leading and most prestigious races from 110 countries and territories, including the BMW Berlin Marathon, a race Haile famously won on four consecutive occasions between 2006 and 2009, setting new World Records in 2007 and 2008.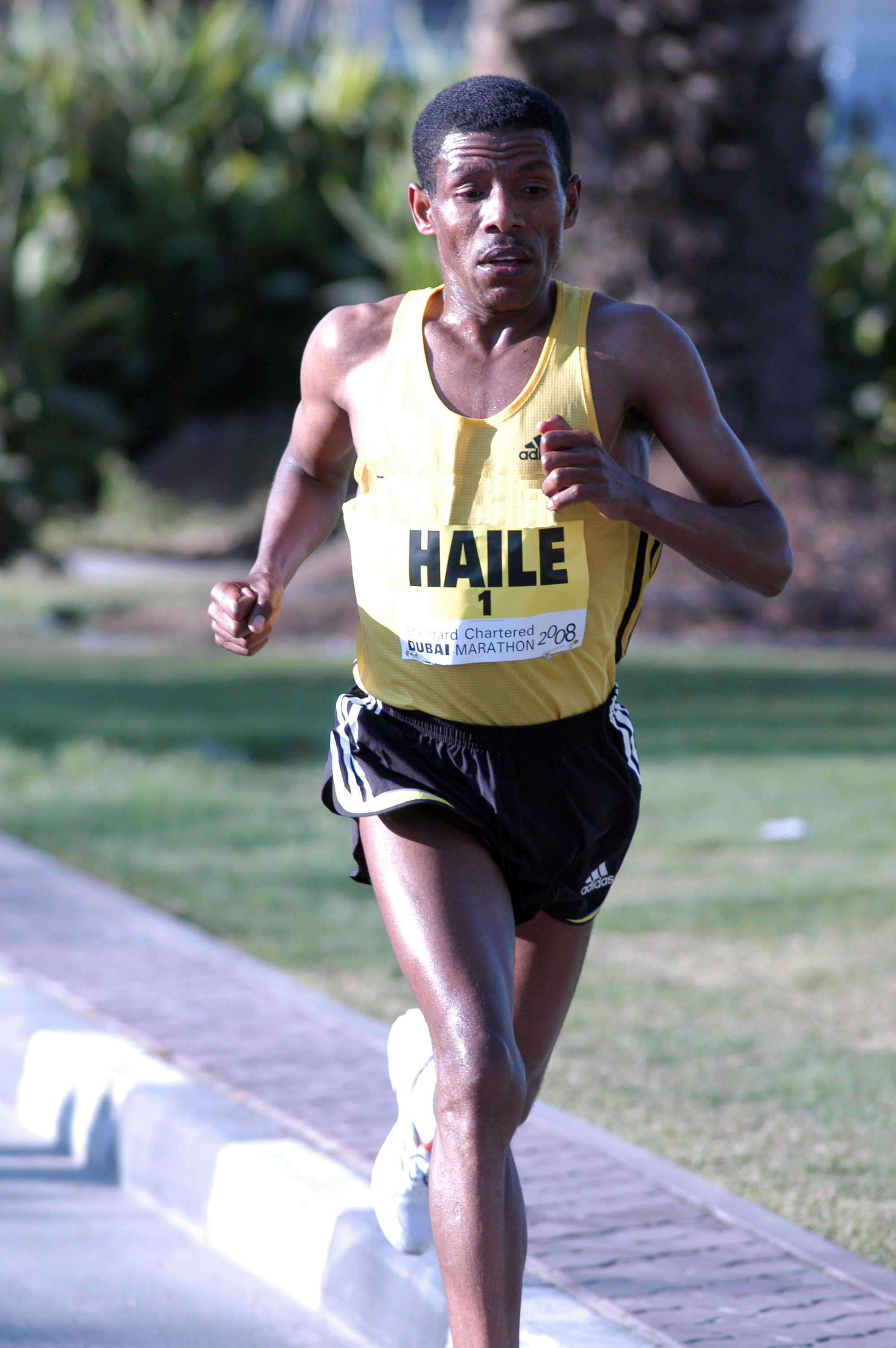 Haile will receive the AIMS Lifetime Achievement Award in recognition of his incredible career in distance running that has seen him widely referred to as the greatest distance runner in history. AIMS has previously presented Haile with the AIMS World Athlete of the Year Award in three consecutive years; 2006, 2007 and 2008.
Born in Asella Ethiopia in 1973, Haile first gained international attention when he won the 5,000 and 10,000m races at the World Junior Championships in Seoul, South Korea in 1992.
It would be impossible to give equal coverage to each of Haile's incredible achievements but they can be summarised thus; Haile won two Olympic gold medals (both in the 10,000m) and won many marathons around the world including four in a row at the Berlin Marathon. He also has an impressive collection of gold medals from indoor and outdoor athletics World Championships. Throughout his career he has set World Records in a variety of distances from the two miles to the marathon. He is quite simply one of the most decorated distance runners in history.
AIMS President Paco Borao comments: "We are honoured to be able to recognise the achievements of Haile Gebrselassie and his unrivalled contribution to the Marathon Movement and world sport. Haile's success has been an inspiration to so many throughout Africa and around the world and his dedication is an example we can all follow."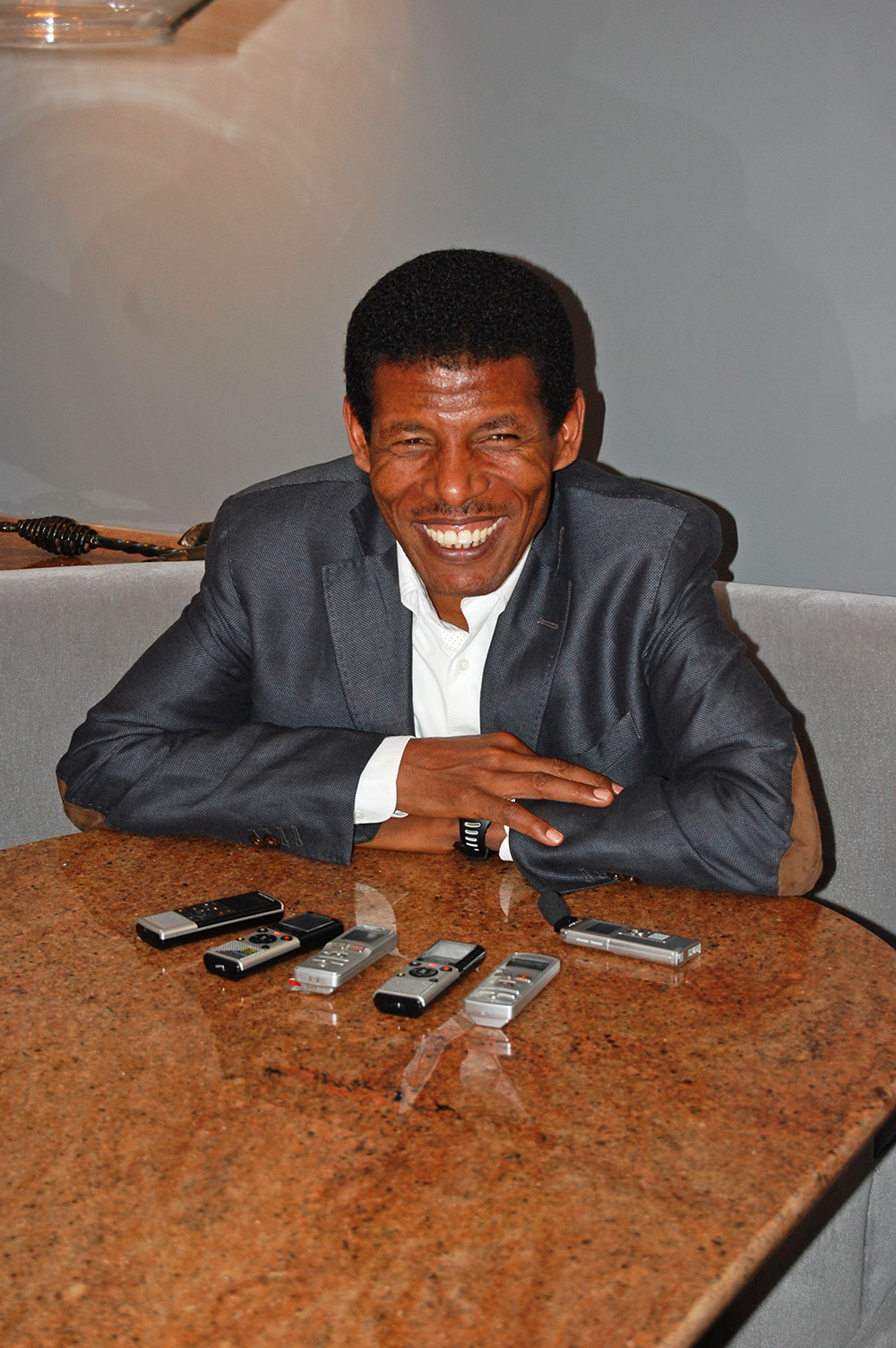 Haile Gebrselassie comments: "I am very happy that AIMS and their members and sponsors have chosen to honour me in this way. I am looking forward to attending the AIMS Best Marathon Runner Awards Dinner to spend a wonderful night with my friends in the marathon community in the home of the Marathon, Athens, Greece."
Summary of Haile Gebrselassie Career Achievements
Marathon Performances
2005 Amsterdam Marathon 1st (Gold Medal)
2006 Berlin Marathon 1st (Gold Medal)
2006 Fukuoka Marathon 1st (Gold Medal)
2007 Berlin Marathon 1st (Gold Medal) – 2:04:26 – World Record
2008 Dubai Marathon 1st (Gold Medal)
2008 Berlin Marathon 1st (Gold Medal) – 2:03:59 – World Record
2009 Dubai Marathon 1st (Gold Medal)
2009 Berlin Marathon 1st (Gold Medal)
2010 Dubai Marathon 1st (Gold Medal)
Olympic Games
1996 Atlanta 10,000m 1st (Gold Medal)
2000 Sydney 10,000m 1st (Gold Medal)
World Athletics Championships
1993 Stuttgart 10,000m 1st (Gold Medal)
1995 Gothenburg 10,000m 1st (Gold Medal)
1997 Athens 10,000m 1st (Gold Medal)
1999 Seville 10,000m 1st (Gold Medal)
World Indoor Athletics Championships
1997 Paris 3,000m 1st (Gold Medal)
1999 Maebashi 3,000m 1st (Gold Medal)
1999 Maebashi 1,5000m 1st (Gold Medal)
2003 Maebashi 3,000m 1st (Gold Medal)
Some great Haile viewing from YouTube