Sydney, Australia; March 11, 2023 –  The 2023 Chemist Warehouse Sydney Track Classic has been etched into history on a record-breaking night at Sydney Olympic Park, as Australian middle distance star Jessica Hull, and sprint sensations Zoe Hobbs (New Zealand) and Fred Kerley (USA) led the charge in ensuring the resurgence of Australian athletics is here to stay.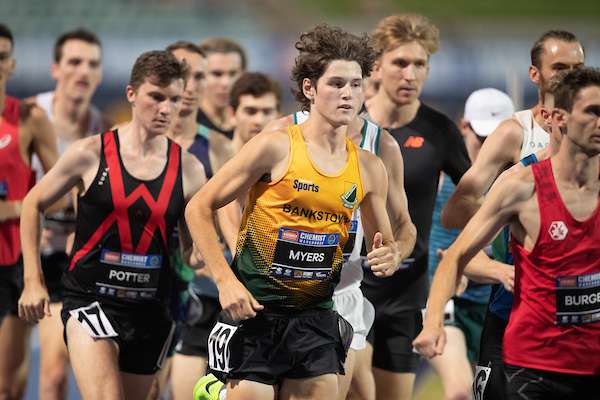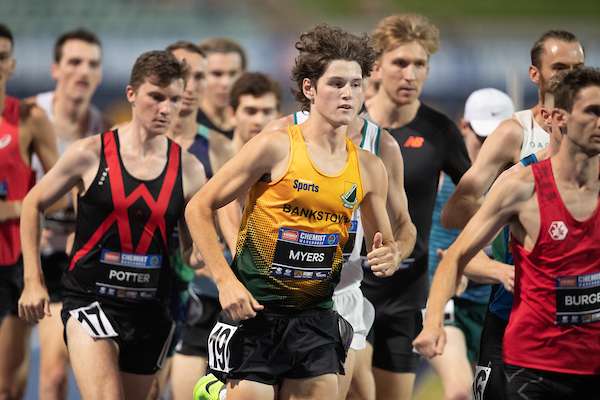 Saving the best for last, Jessica Hull  rewrote the Area Record books when taking down Kim Smith's Oceania mark of 8:35.31 – winning the Australian 3000m title in a blistering 8:31.81.
With a 70m gap between herself and her nearest competitor with three and a half laps to go, it was no surprise when Hull won by a margin of almost 20-seconds. After pacemaker Naomi Tanaka finished her duties, Hull continued to pour on the pressure at the front of the field, sailing to back-to-back wins in the Chemist Warehouse Summer Series after global bronze at the World Cross Country Championships.
"To run with a crowd like this was incredible. I actually couldn't hear my cues in my head because of the crowd cheering but it was absolutely them that carried me to that record tonight," Hull said.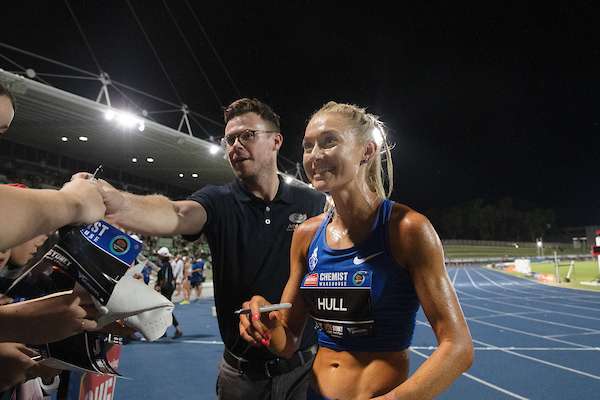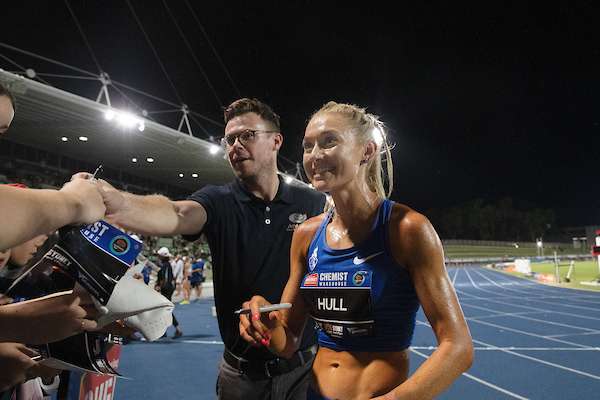 "I really wanted to test my fitness so I was going for that record from the start. Typically, I always run the US indoor season and I always get a good start. I really wanted to pick a race and test and see where I was at and this was the perfect opportunity to do that before Nationals later this month."
The national podium was rounded out by Olympian Rose Davies in 8:50.90 and 17-year-old Amy Bunnage in 8:51.90.
The crowd flocked to Sydney Olympic Park to see the Fred Kerley show, and the fastest man in the world did not disappoint when tearing around the 400m in 44.68 to cap off his Australian tour.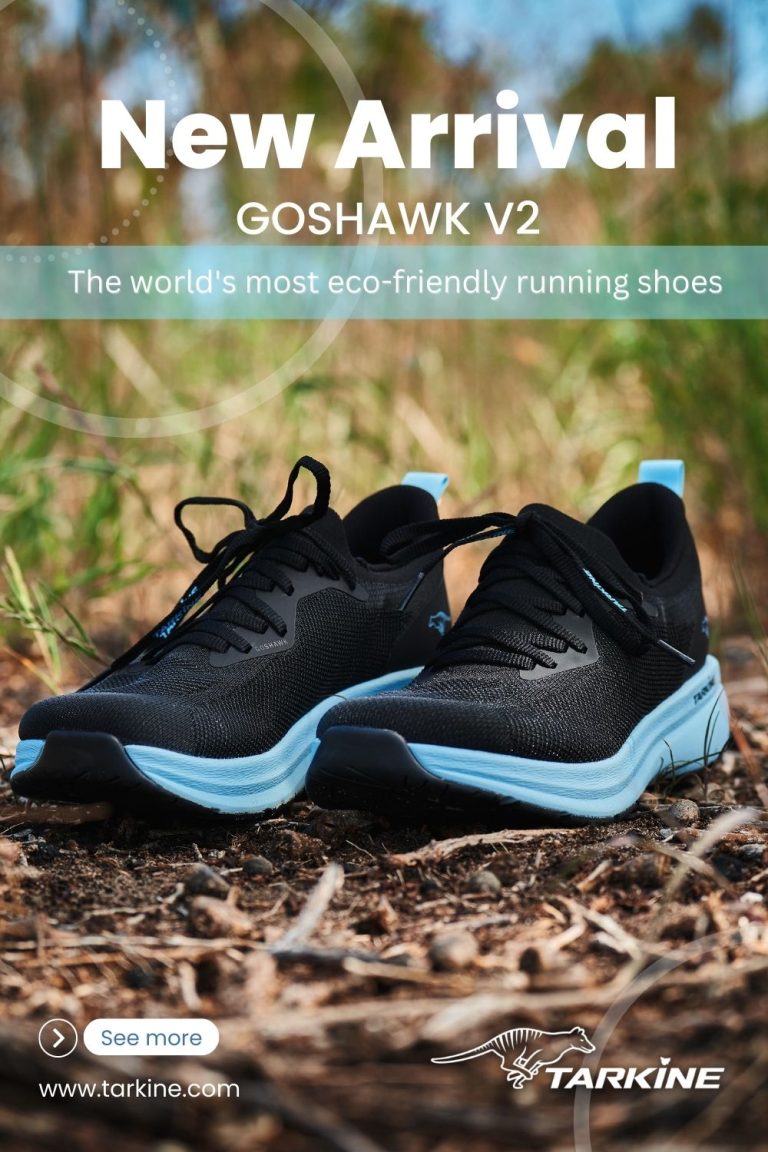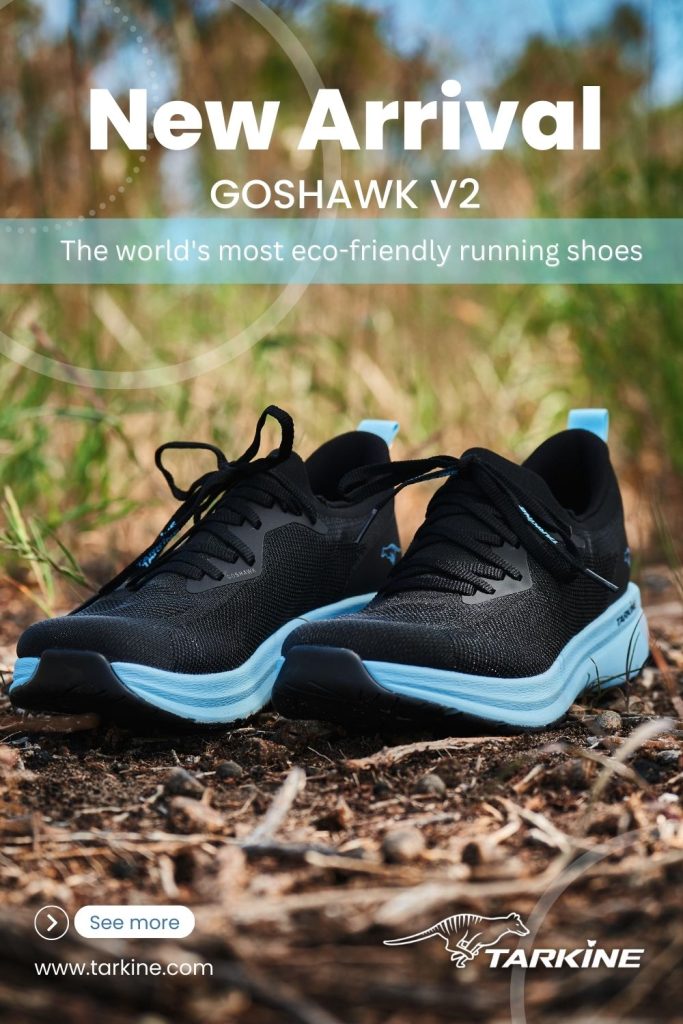 The smooth-moving Texan who is one of only three men in history to run under 10-seconds (100m), 20-seconds (200m) and 44-seconds (400m) made light work of his Australian rivals, elevated by the boisterous crowd.
"I think this was a good campaign. I feel like it's a good set up going through the season," Kerley said.
View this post on Instagram
The highly anticipated matchup in the Women's 100m witnessed history as Kiwi Zoe Hobbs torched her way to the fastest legal time ever on Australian soil, a scorching 10.97 (+0.5) to eclipse Ekaterini Thanou's mark of 10.99 from the Sydney 2000 Olympics.
Setting a New Zealand national record, Australian allcomers record (both 100m and 100 yards), Hobbs obliterated the domestic hopefuls led by 18-year-old Torrie Lewis who set a new personal best of 11.23 – just outside Raelene Boyle's Australian Under 20 record of 11.20 from Mexico in 1968.
"I saw the time and thought, 'Oh my god' and then I didn't want to get too excited in case it was illegal. Any conditions I'd be stoked with a sub-11," Hobbs said.
Having run a windy 10.89 last week becoming Oceania's first ever sub-11 sprinter, Hobbs said she went into this race with no expectations.
"We were really lucky with the conditions last week, it was really windy so I just wanted to clock that legal sub-11. Most of all, I wanted to go out and have fun and not put too much expectation on myself based on how I ran last week. Being in that relaxed state let me run the race."
View this post on Instagram
The flying mullet Rohan Browning  clawed a win back for the Australians in the Men's 100m, asserting his dominance on his home track to win in a swift 10.14 (-0.2) over New Zealand rival Eddie Osei-Nketia in 10.16.
The sprinting stars returned for the 4x100m relays, as 'Australia A' raced to victory in both 4x100m relays with times of 38.50 (Jake Doran, Jacob Despard, Calab Law, Rohan Browning) and 43.25 (Ella Connolly, Bree Masters, Torrie Lewis, Naa Anang).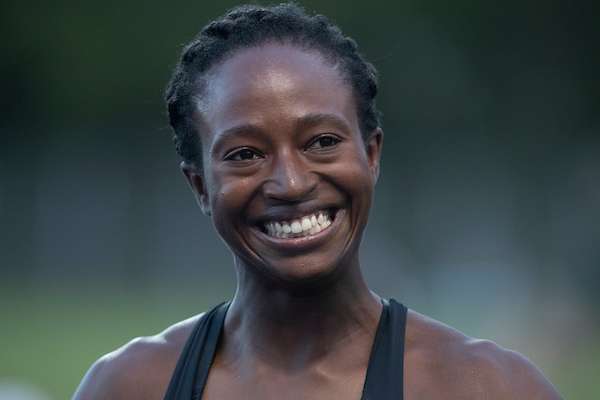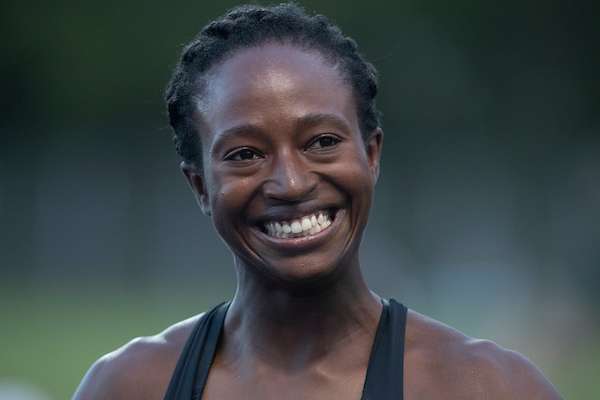 20-year-old Jude Thomas made it back-to-back Australian 3000m titles with what he described as "the hardest race of his life", mounting a challenge in the closing stages to beat Ben Buckingham to gold in 7:48.25.
"I snuck it in before I turn 21 next week. Hopefully I can come back next year and be competitive in the medals," Thomas said.
"This time was much different to last year. I felt pretty average, three laps in and was hanging on by the skin of my teeth and lucky all the boys were there for a good pack run. The plan for Nationals will be to do both the 1500m and 5000m. I think it's an opportunity to medal in both and that would be the ultimate goal."
Buckingham claimed silver in 7:48.99, while Rorey Hunter won bronze in 7:49.30. 16-year-old Cameron Myers  continued his record-breaking season with a new Australian Under 18 and 20 record of 7:52.06 for fifth place, serving Thomas his only loss of the night.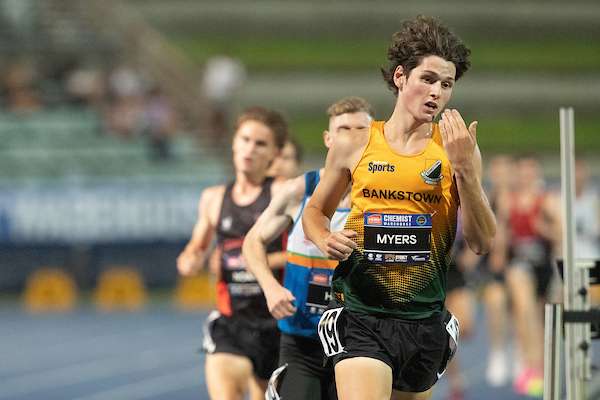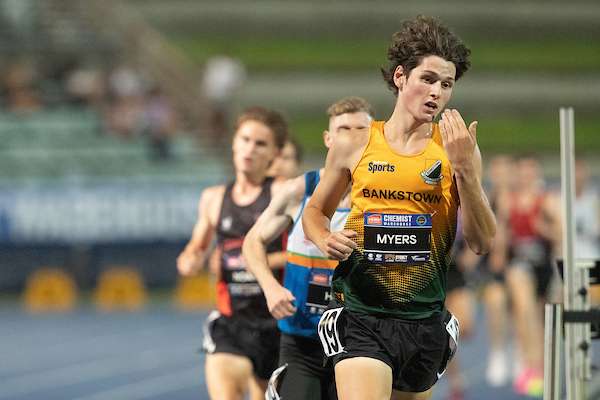 The 100m Hurdles dished up one of the races of the night as three Australian women in the same race went sub-13 seconds for the first time in history, led by Michelle Jenneke who clocked her third consecutive World Athletics Championships qualifier in 12.70 (+0.6). Hepthathlete turned hurdler Celeste Mucci  roared to a new personal best of 12.84, while Hannah Jones' return to the track was marked by a 12.96-second run.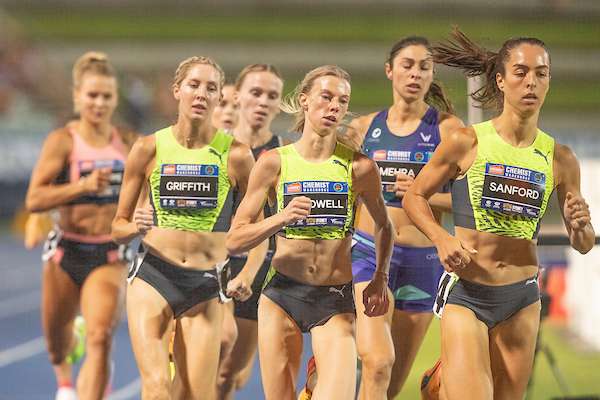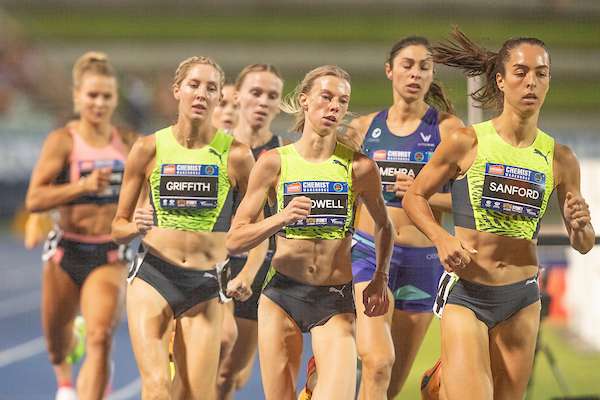 Another World Athletics Championships qualifier was secured by Commonwealth Games bronze medallist Abbey Caldwell who proved too strong for her competitors over the final lap. Caldwell stopped the clock in 1:58.62 to move from fifth to second on the Australian all-time list, defeating Georgia Griffith in 2:00.41. The Men's 800m was won by Riley McGown  in 1:46.08.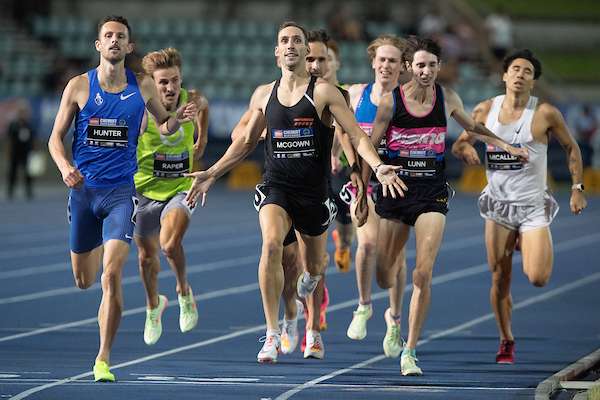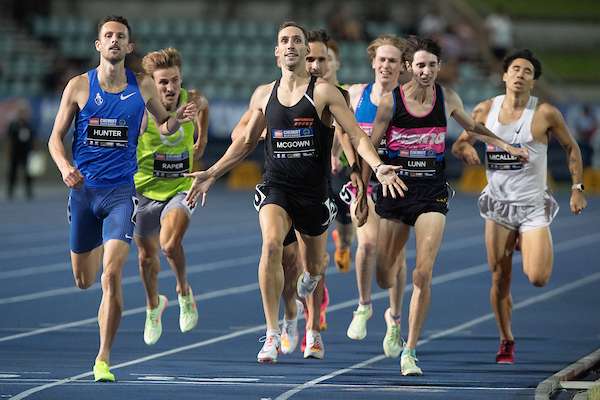 Jacob McCorry continued his rise to stardom in the 110m Hurdles, climbing to equal third on the Australian all-time list behind only Kyle Vander-Kyup and Nicholas Hough, leveling Sam Baines' mark of 13.54 (+0.3). The race was won by Japan's Rachid Muratake in a scorching 13.25-seconds.
The hurdling action was rounded out by Sarah Carli with a new meet record of 55.44 in the 400m Hurdles.
Hometown hero Nicola Olyslagers returned to the scene of her historic two-metre clearance, with the Olympic silver medallist clearing 1.94m to warm up the crowd at Sydney Olympic Park on her way to victory. 15-year-old Izobelle Louison-Roe soared to a new personal best of 1.84m to land her name on the national scene.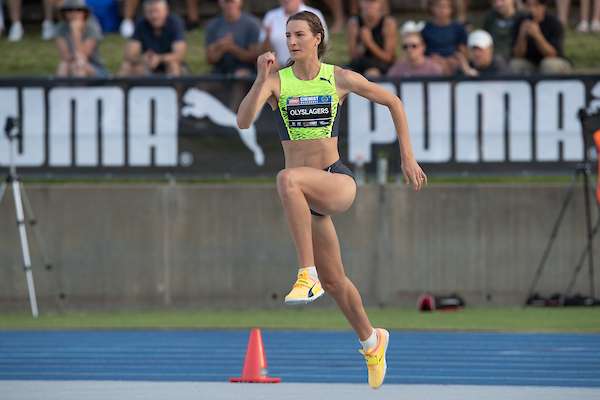 A new personal best height of 2.34m proved insurmountable for Joel Baden despite three strong attempts, but the Rio Olympian was forced to settle on a winning height of 2.23m.
Alexandra Hulley and Ned Weatherly took out the Hammer Throw bouts with respective performances of 67.52m and 68.44m.
The Chemist Warehouse Australian Summer of Athletics continues on March 25 at the Queensland Sports and Athletics Centre, before the nation's best athletes compete at the 100th edition of the Australian Track and Field Championships beginning on March 30 in Brisbane.
Full results from the 2023 Chemist Warehouse Sydney Track Classic can be found HERE.