Men's 1500m
"It's like an Australian championship, it really is"
On a rainy and windy day in Gateshead, England, Olli Hoare has cemented his bid for selection in the 1500m for the Tokyo Olympics by finishing second at the Gateshead Diamond League. Hoare beat home fellow Australians Stewart McSweyn, Matthew Ramsden and Ryan Gregson. It will take something absolutely spectacular from Ramsden, or perhaps Rorey Hunter, for Hoare to be denied a crack at his first Olympics. The Colorado based Australian has proven he is world class at every opportunity that has come his way.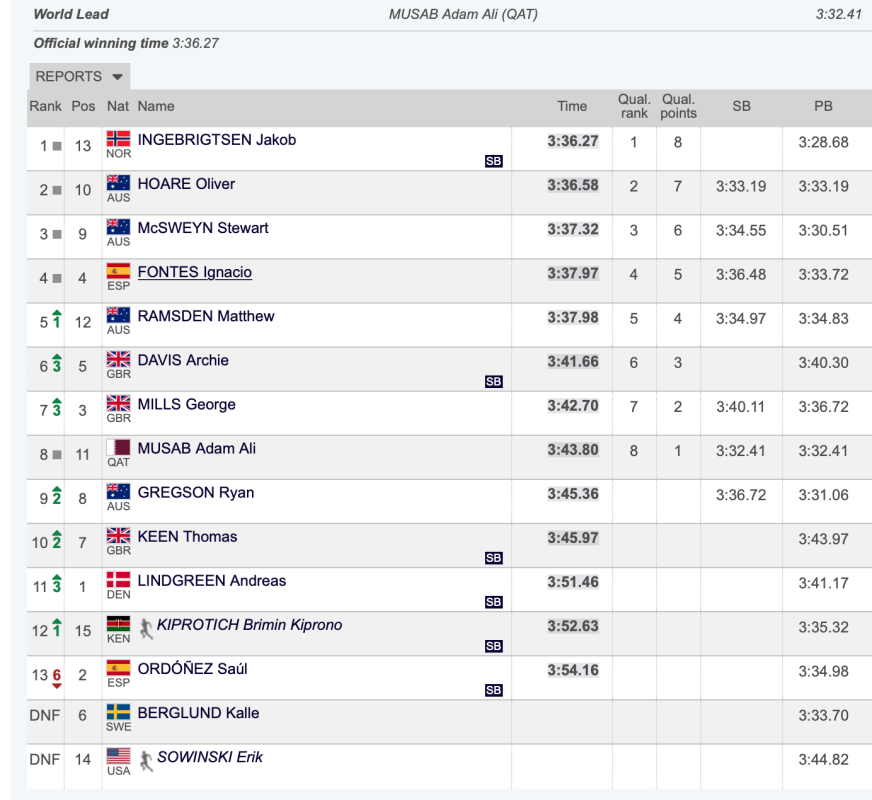 In windy and rainy conditions, a super fast time was out of the question, and a tactical affair ensued. Having said that, the pacer managed a 56.37 second first lap (3:31 pace), and an 800m split of 1:54.51.  Both Stewart McSweyn and Olli Hoare went with the fast pace, two fearless Australians, not scared to have a crack in any conditions. They sat on Jacob Ingebrigtsen.  With 500m to go, the lead group bunched, and setup a sprint showdown over the final lap. At the bell, Jacob Ingebrigtsen led from Stewart McSweyn and Olli Hoare. Down the back stretch for the final time, and the top three gapped Matthew Ramsden and the rest the field, then with 200m to go, Olli Hoare slipped past Stewart McSweyn to take ownership of second position. The final 100m showed the class of Ingebrigtsen, with Hoare only 0.31 of a second behind.
View this post on Instagram
3000m Steeple
In the men's 3000m Steeplechase, James Nipperess, the Australian champion, lined up to have a crack at sub 8:30.  But in the blistery conditions, the odds of a fast pace diminished, and Nipper was left to battle it out in a tactical affair.  The Dick Telford trained athlete managed 10th in 8:36.83; pretty fast considering the conditions. Never shy to take it from the front, Nipperess took the lead with three laps to go, and kept the pace honest.
Nipperess hopes to start at his first Olympic Games this year; being Australia's most dominant Steeplechaser since Peter Nowill retired.  Ben Buckingham was the pacer for the first 1000m.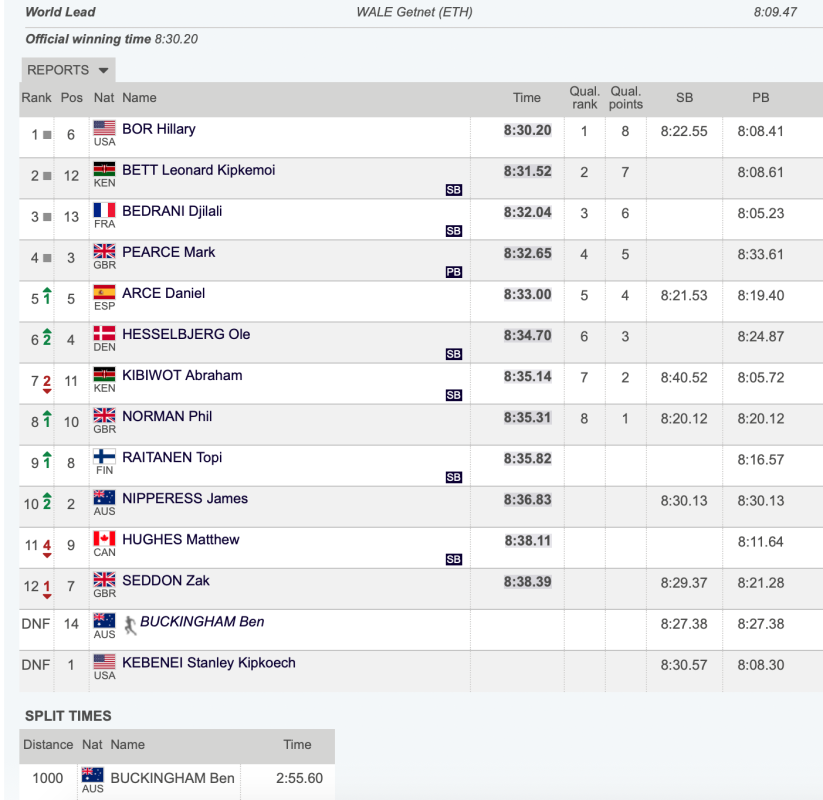 Men's 5000m
An amazing run from Spanish runner Mohamed Katir, clocking 13:08 in awful conditions. Australian Morgan McDonald managed an impressive 4th place in 13:22.78, while Dave McNeil, who just last week ran an Olympic qualifying time in Perth, finished 15th in 13:54.13.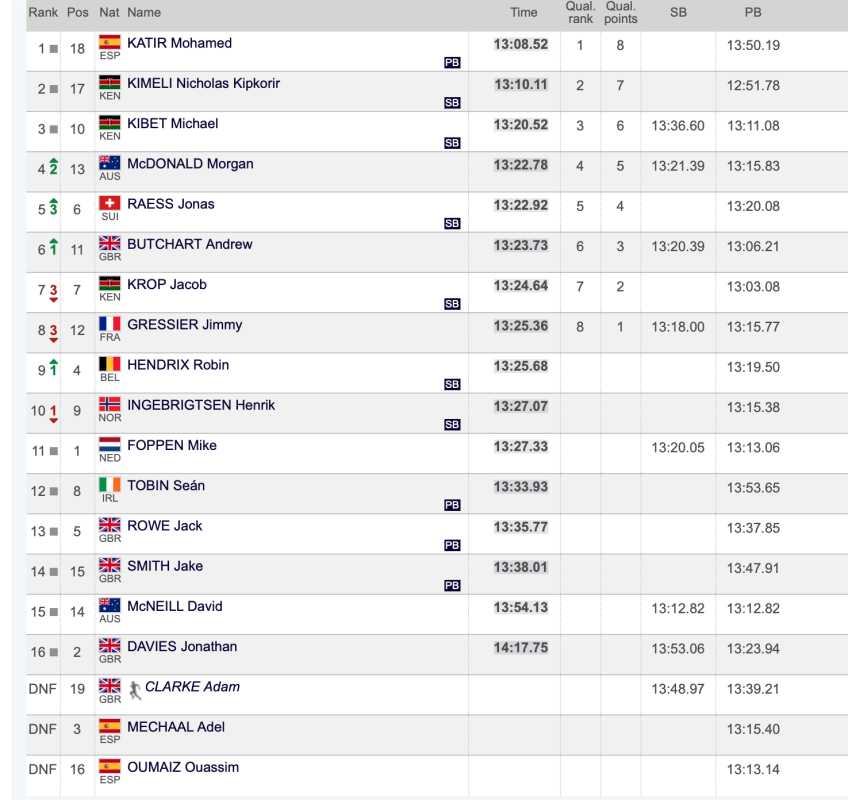 In other results. Scot Laura Muir continued her amazing form from 2021, winning the women's 1500m in 4:03.73.  The race organisers showcased the local favourite, making it the final event of the night.