The United States has secured two spots for the men's marathon at the 2024 Paris Olympics, a feat largely credited to Clayton Young's exceptional performance.
Young showcased his prowess at the Chicago Marathon, achieving a personal best time of 2:08:00, finishing as the second-fastest American runner and seventh overall in the men's category. This achievement places him at seventh on the American men's marathon record list.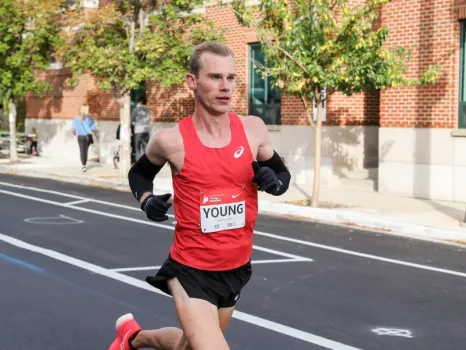 Reflecting on his Chicago Marathon success, Young emphasized the significance of drawing confidence from past performances, stating, "Building confidence stems from both practice and race experiences." Overcoming the challenging last few miles with a headwind and incline further solidified his belief in his abilities, evident from his speedy post-marathon recovery.
Despite being initially overlooked as a top contender for the Olympic Marathon Trials in Orlando, Young found motivation in the doubt surrounding his potential. "I embrace the underdog role," he mentioned, eager to prove his consistent performance and readiness for the Trials.
Young's career perspective is shaped by resilience and gratitude, stemming from past setbacks such as knee surgery and enduring injuries. "Nothing is taken for granted. Health and fitness are invaluable," he emphasized, stressing the importance of maintaining consistency as a key attribute in elite performance.
Having mastered a consistent training regimen leading up to Chicago, Young remains confident in replicating this preparation for the upcoming Trials. He firmly believes that replicating this consistency will be instrumental in securing victory in Orlando.
Approaching the finish line in Chicago, Young couldn't hide his joy, smiling widely as he passed by his cheering family. "The final 10k was surreal, a culmination of dreams and preparation," he reminisced, capturing the overwhelming sense of accomplishment in those closing moments.
Clayton Young's journey epitomizes dedication, resilience, and a profound appreciation for the challenging path to success in the demanding realm of marathon running.