Instagram: @elenifrossynos.exphys
I have had the fortunate opportunity to come across a product that has successfully managed and aided in the recovery of my shin splints. I know so many runners struggle, so I am excited to share my story with you all. 
Running was never my forte. However, through my workings as a sports trainer over the last 8-years at Oakleigh Chargers Football Club and Melbourne Football Club I have had to start running as part of my work commitments. The sudden increase in running load during the footy season would bring upon tenderness and pain along the inner side of my shin bones and mild swelling and tightness of the surrounding musculature (my calves!).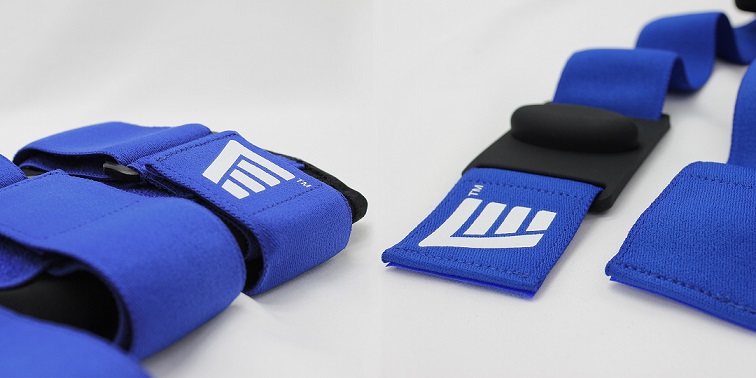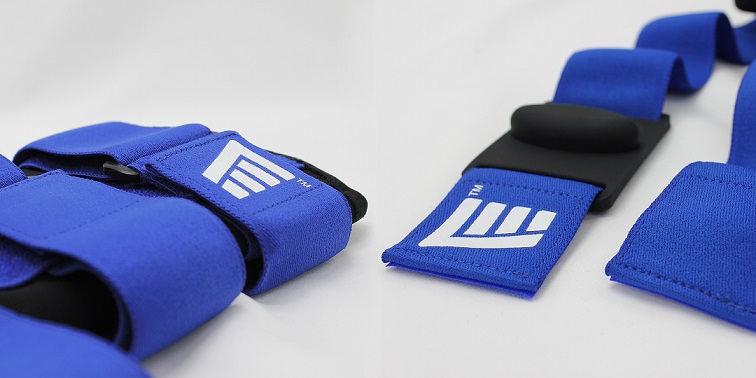 Based on my learnings and practices as an Exercise Physiologist, I was able to somewhat manage my shin pain by religiously icing to ease pain and swelling, completing mobility and self-muscular release exercises of surrounding muscles, undertaking lower limb strength training, modifying my running load and ensuring I have appropriate footwear. However, the pain was still ongoing and after a recent MRI showing a stress reaction, I was concerned it would lead to a stress fracture.
I am sure so many of you have been there! Trying all of these things, but not solving the pain.
I was lucky enough to have been at the right place at the right time, when someone referred me to Ben Lindsay, the Managing Director at Solushin. The Solushin itself was made by 3 ex-athletes who, like me, couldn't treat their shin splints quick enough. Ben went out of his way to discuss my challenges with shin splints and how the Solushin, a clinically-trialed medical device, can help.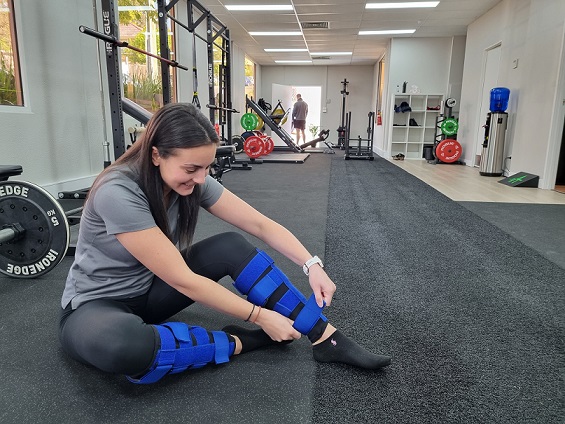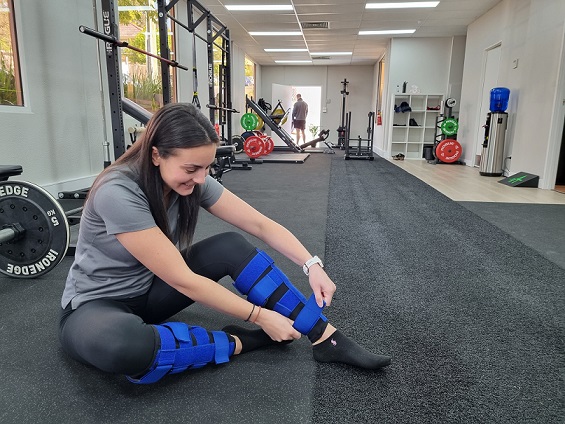 Once I received the Solushin's, I also received introductory emails with a series of educational and instruction videos making the process and use of the product easy to understand whether you're an industry professional or not. This is reassuring should I refer some of my clients to this product. This product also came with a free 'Return to Running' program to keep track of my progress.
As an Exercise Physiologist I believe ongoing strength training and a progressive running program is important when managing this type of injury. To get the best possible outcome, it is great to see that Solushin also greatly encourages their clients to continue managing their running load, alongside regular use of their product.
The Solushin's were easy to use and not a time-consuming process. Basically, you just slip the sleeve over your foot around the calf and tighten the four straps to hug the calf snuggly. Each strap has a purpose. They contain nodes which apply pressure to certain musculature around the calf to release muscle tension and a compressive rod which compresses the site of pain to help address inflammation. The sleeves stay on for anywhere between 30 min to 2-hours either before or after running.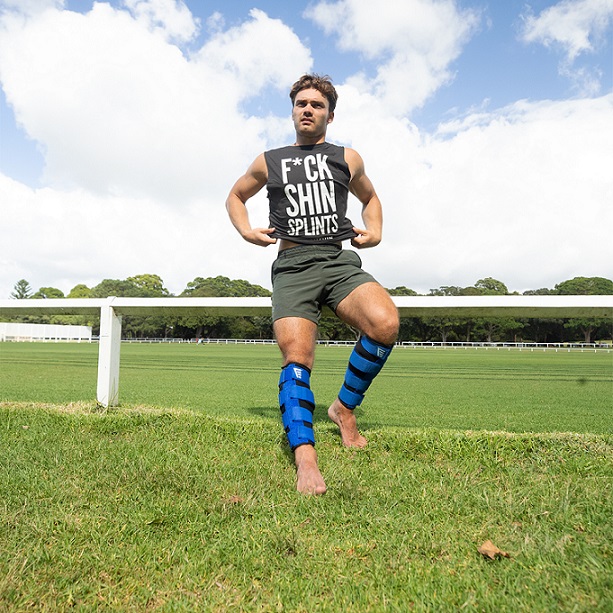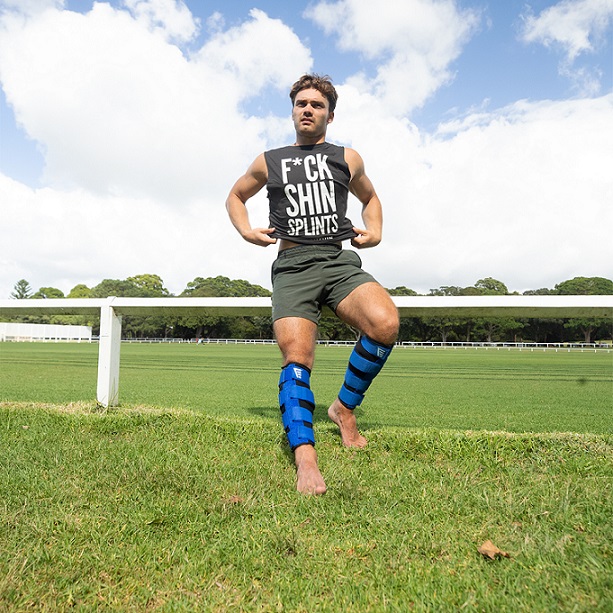 I usually wear the Solushin's whilst I am sitting at my desk, walking around the house doing chores, watching tv or walking around at work, so it doesn't take away from my activities of daily living.
I saw a reduction in pain quickly, but after ten weeks of using Solushin, I had huge improvements in ankle range of motion and soleus tightness, and maintained significant reduction in shin splint pain.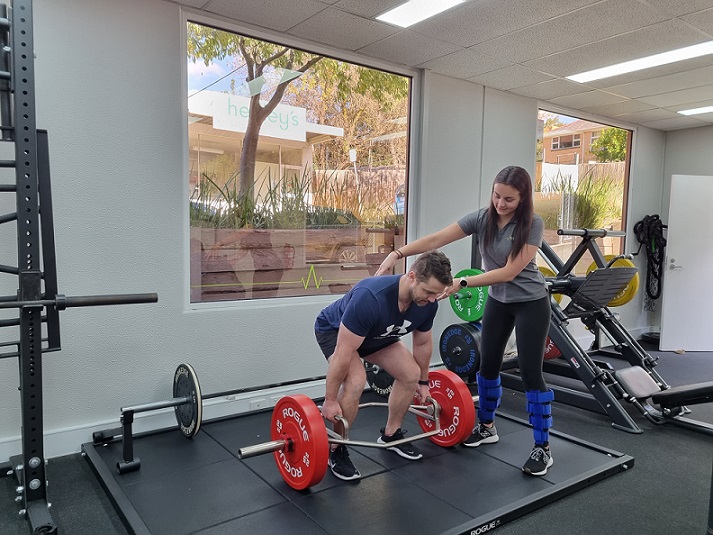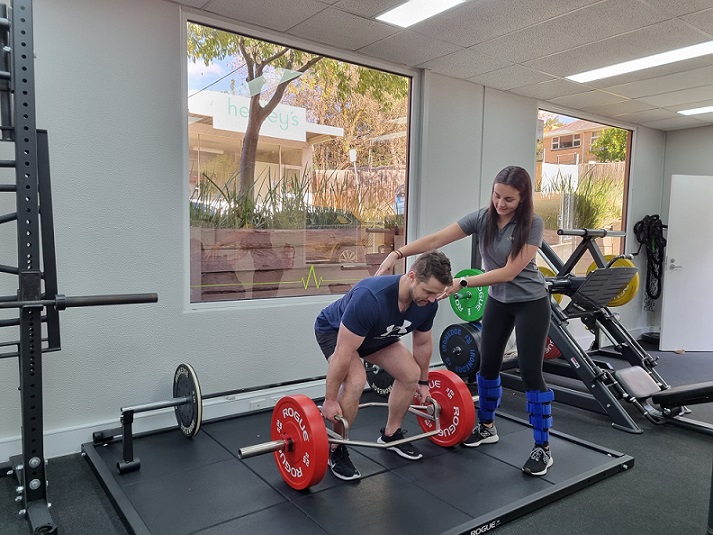 Ankle range of motion improved by 3.5cm on the left (6.5cm to 10cm) and 2cm on the right (9.5cm to 11.5cm). This has also had a significant impact with my strength training, particularly squats and trap bar deadlifts, where ankle range of motion limited my movement. 
I also noticed a reduction in plantar fascia pain, another mild concern of mine. Poor ankle range of motion has not only been linked to shin splints but also linked to more severe plantar fasciitis, and therefore was very pleased to see these additional improvements.
I would highly recommend Solushin. Whether you experience shin splints as an athlete, a casual runner or an avid walker, Solushin can be utilized for all. 
– Eleni Frossynos AEP, ESSAM, BExSc, MCEP
View this post on Instagram