By David Monti, @d9monti
(c) 2017 Race Results Weekly, all rights reserved
(12-Jan) — Forty-four elite runners representing ten different nations will compete in the 121st Boston Marathon on Monday, April 17, led by world record holder Dennis Kimetto and two-time world champion Edna Kiplagat, organizers announced today.  These elite athletes will be competing for a $150,000 first prize, and the race will be the finale of the Abbott World Marathon Majors Series X.
"We are excited that the elite race for the 121st running of the Boston Marathon will showcase many of the most accomplished runners in the world," said Rob Friedman, the head of sponsorship and event marketing at John Hancock, the financial services company which has supported the event's elite athletes for more than three decades. "During our 32 years of sponsorship, we have hosted more than 750 elite athletes from 47 countries, and each year they run a strategic and exciting race for the spectators in Boston and fans around the globe. We look forward to cheering on the elites and the thousands of runners who will join them as they race over the world's most historic marathon course."
Kimetto, 32, set the still-standing marathon world record of 2:02:57 at the BMW Berlin Marathon in September, 2014.  Since then, the Kenyan has struggled to remain at the top of the sport.  During his 2015 and 2016 campaigns, he started four marathons and failed to finish two, including the 2015 IAAF World Championships in Beijing, China.  His best mark during that period was a 2:05:50, good for third place at the 2015 Virgin Money London Marathon.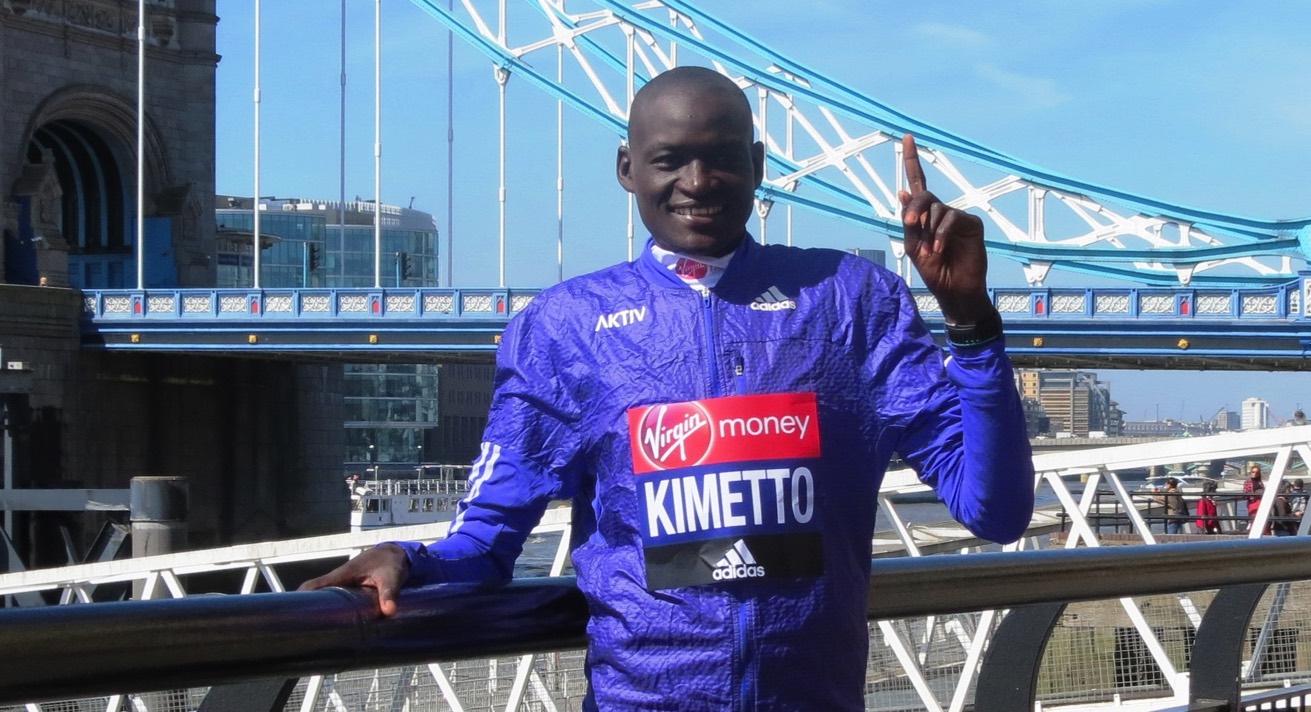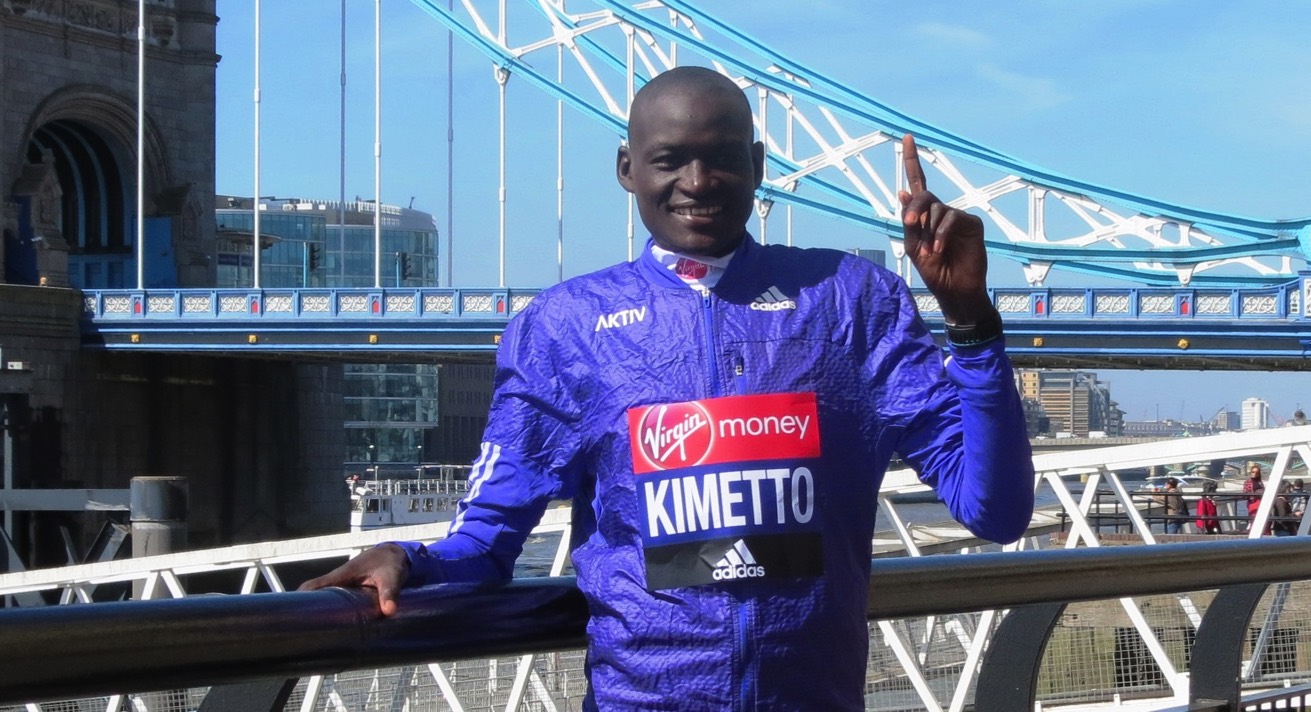 Kiplagat, 37, won back-to-back world marathon titles in Daegu in 2011 and then in Moscow in 2013.  Since then she has run six marathons, scoring podium finishes in three and taking the win at the Virgin Money London Marathon in 2014.  Her most recent result was a second place finish at the Bank of America Chicago Marathon last October in 2:23:28.  She has five career marathon wins, including the 2010 TCS New York City Marathon.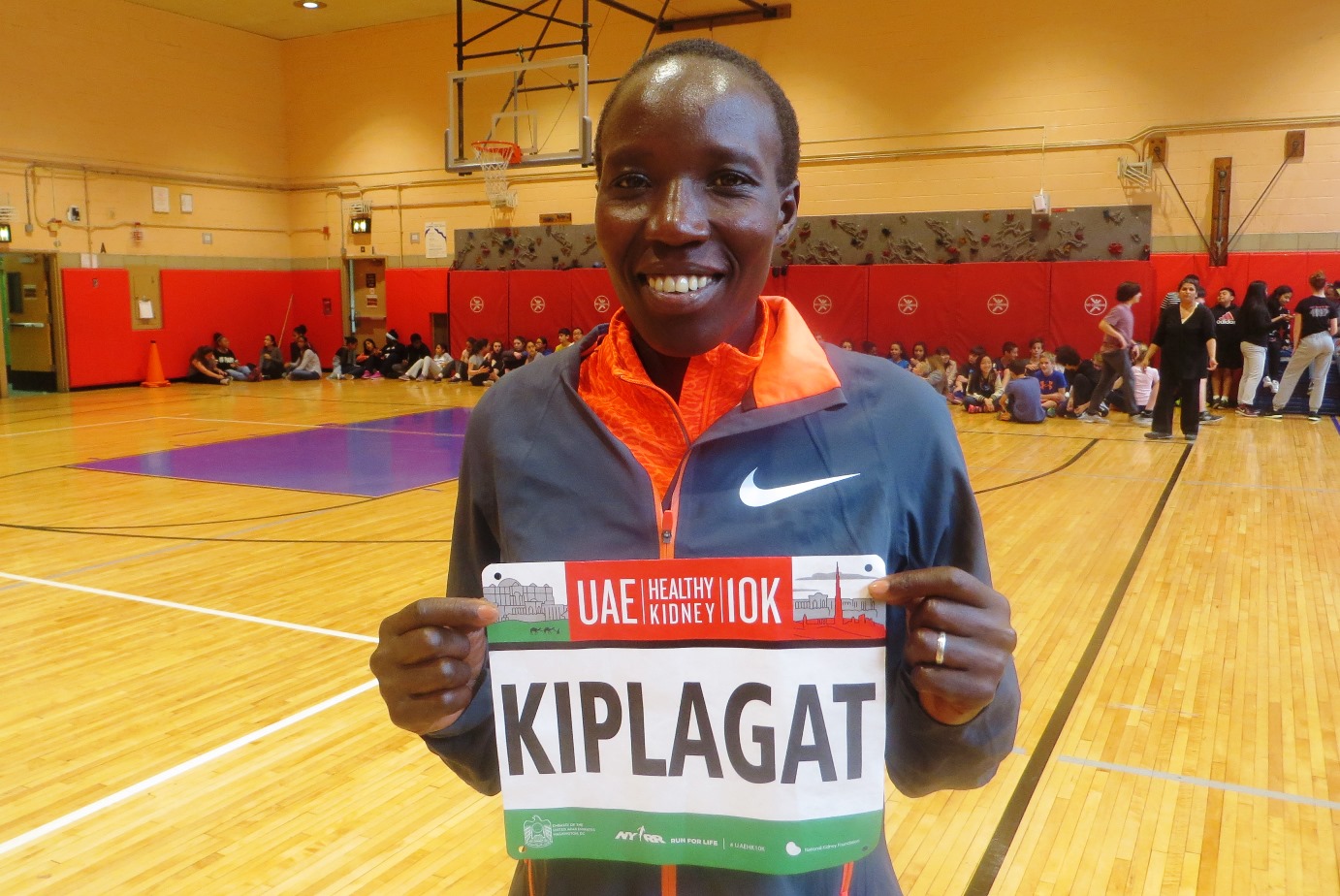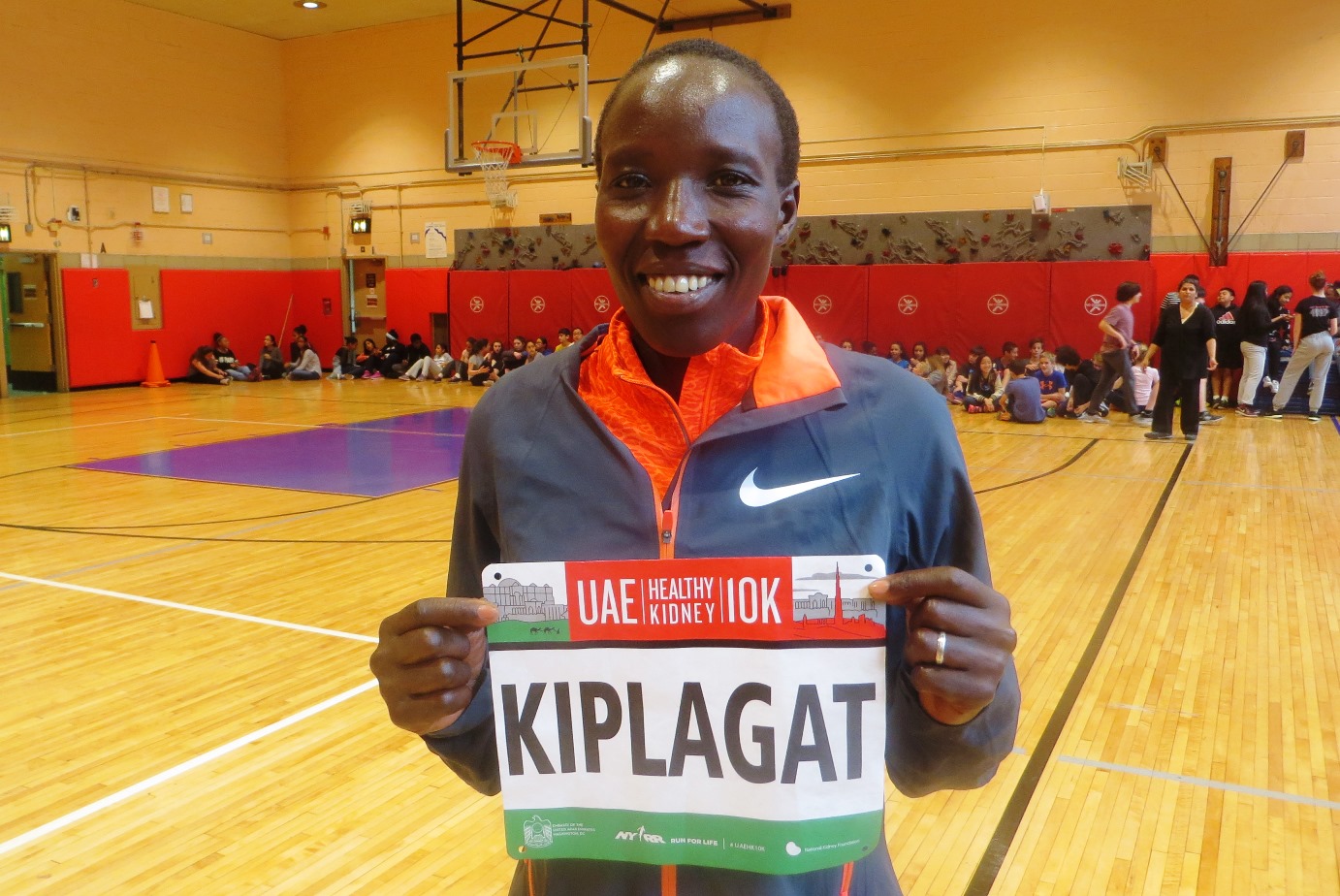 The men's field has seven more Kenyan men, including the 2011 London champion Emmanuel Mutai (2:03:13 personal best), former world record holder Patrick Makau (2:03:38), 2010 world half-marathon championships bronze medalist Sammy Kitwara (2:04:28), three-time TCS Amsterdam Marathon champion Wilson Chebet (2:05:27) and 2012 Boston Marathon champion Wesley Korir (2:06:13).
There is also a quartet of strong Ethiopian athletes in the men's field led by defending champion Lemi Berhanu Hayle (2:04:33).  The others are Yemane Tsegay (2:04:48), Dino Sefir (2:04:50), and Sisay Lemma (2:05:16).
As Hancock had previously announced, the entire 2016 USA men's Olympic Marathon team –Meb Keflezighi (2:08:37), Galen Rupp (2:10:05) and Jared Ward (2:11:30) are also competing.  Rupp, who has run only two marathons, was the Rio Olympic bronze medalist.
In the women's contest, Kiplagat's key challengers should be Kenya's Gladys Cherono (2:19:25 PB), the 2014 world half-marathon champion and 2015 BMW Berlin Marathon winner; Ethiopia's Atsede Baysa (2:22:03), the reigning Boston champion; Portland, Oregon's Shalane Flanagan (2:21:14), the second-fastest American woman of all-time; and Washington, Michigan's Des Linden (2:22:38), who nearly won the Boston Marathon in 2011 when she finished second just two seconds behind the winner.
Kenya's Caroline Rotich, the 2015 Boston champion, is also in the field (2:23:22).  She spent most of 2016 on the sidelines after suffering an acute foot injury in the early kilometers of the 2016 Boston Marathon which forced her to drop out abruptly just seven kilometers into the race.  She has not started a marathon since then.
The Boston Marathon, which was founded (and is still organized by) the Boston Athletic Association, is run under championship conditions without the benefit of pacemakers.  Even though the course is net downhill by 136 meters, it is nonetheless very difficult because of unpredictable weather and a series of soul-crushing hills in the final third of the race, including Heartbreak Hill which begins just past the 20-mile mark.
"As evidenced by the returning champions and top Americans who have already been announced, today's release of the full field reveals an incredible amount of talent heading to Boston," observed Boston Athletics Association CEO Tom Grilk, a former lawyer.  "Tactics are of crucial importance on the Boston Marathon course, where the right combination of speed, smarts, and willpower can help a victor emerge from the world's best runners. April's race will be exciting to watch and John Hancock is to be commended for bringing the world's best to Boston once again."
The complete elite field for the 121st Boston Marathon is below with career best times:
MEN –
Dennis Kimetto, Kenya, 2:02:57 (Berlin, 2014) WR
Emmanuel Mutai, Kenya, 2:03:13 (Berlin, 2014)
Patrick Makau, Kenya, 2:03:38 (Berlin, 2011) Former WR
Sammy Kitwara, Kenya, 2:04:28 (Chicago, 2014)
Lemi Berhanu Hayle, Ethiopia, 2:04:33 (Dubai, 2016)
Yemane Tsegay, Ethiopia, 2:04:48 (Rotterdam, 2012)
Dino Sefir, Ethiopia, 2:04:50 (Dubai, 2012)
Sisay Lemma, Ethiopia, 2:05:16 (Dubai, 2016)
Wilson Chebet, Kenya, 2:05:27 (Rotterdam, 2011)
Wesley Korir, Kenya, 2:06:13 (Chicago, 2012)
Geoffrey Kirui, Kenya, 2:06:27 (Amsterdam, 2016)
Yared Asmeron, Eritrea, 2:07:27 (Chuncheon, 2011)
Meb Keflezighi, USA, 2:08:37 (Boston, 2014)
Abdi Abdirahman, USA, 2:08:56 (Chicago, 2006)
Cutbert Nyasango, Zimbabwe, 2:09:52 (Prague, 2014) NR
Galen Rupp, USA, 2:10:05 (Rio de Janeiro, 2016)
Luke Puskedra, USA, 2:10:24 (Chicago, 2015)
Eric Gillis, Canada, 2:11:21 (Toronto, 2014)
Jared Ward, USA, 2:11:30 (Rio de Janeiro, 2016)
Shadrack Biwott, USA, 2:12:01 (New York, 2016)
Sean Quigley, USA, 2:13:30 (Fukuoka, 2013)
Daniel Salel, Kenya, debut
WOMEN –
Gladys Cherono, Kenya, 2:19:25 (Berlin, 2015)
Edna Kiplagat, Kenya, 2:19:50 (London, 2012)
Buzunesh Deba, Ethiopia, 2:19:59 (Boston, 2014) CR
Shalane Flanagan, USA, 2:21:14 (Berlin, 2014)
Atsede Baysa, Ethiopia, 2:22:03 (Chicago, 2012)
Desiree Linden, USA, 2:22:38 (Boston, 2011)
Jelena Prokopcuka, Latvia, 2:22:56 (Osaka, 2005) NR
Valentine Kipketer, Kenya, 2:23:02 (Amsterdam, 2013)
Caroline Rotich, Kenya, 2:23:22 (Chicago, 2012)
Joyce Chepkirui, Kenya, 2:24:11 (Amsterdam, 2015)
Rose Chelimo, Bahrain, 2:24:14 (Seoul, 2016)
Ruti Aga, Ethiopia, 2:24:41 (Berlin, 2016)
Brigid Kosgei, Kenya, 2:24:45 (Lisbon, 2016)
Diane Nukuri, Burundi, 2:27:50 (London, 2015)
Blake Russell, USA, 2:29:10 (Chicago, 2005)
Lindsay Flanagan, USA, 2:29:28 (Frankfurt, 2016)
Kellys Arias, Colombia, 2:29:36 (Hamburg, 2016) NR
Clara Santucci, USA, 2:29:54 (Boston, 2011)
Rachel Hannah, Canada, 2:32:09 (Houston, 2016)
Esther Atkins, USA, 2:33:15 (Boston, 2014)
Liz Costello, USA, debut
Jordan Hasay, USA, debut
____________
WR= World Record
NR= National Record
CR= Course Record