Two new senior champions were crowned at the New Zealand Cross Country Championships in the Auckland Domain on Sunday afternoon.
Ruby Muir from Wellington cleared out from the field at the beginning of the women's 10km race and was never headed. Penny Peskett gave chase over the last two of five laps to almost catch Muir but the Aucklander finished five seconds adrift of the winner's 38:18.
Third place went to Waikato BOP's Kerry White in 38:54.
Craig Lautenslager ran a similar race to Muir to win the men's 10km race, grabbing the lead at the start and never relinquishing it.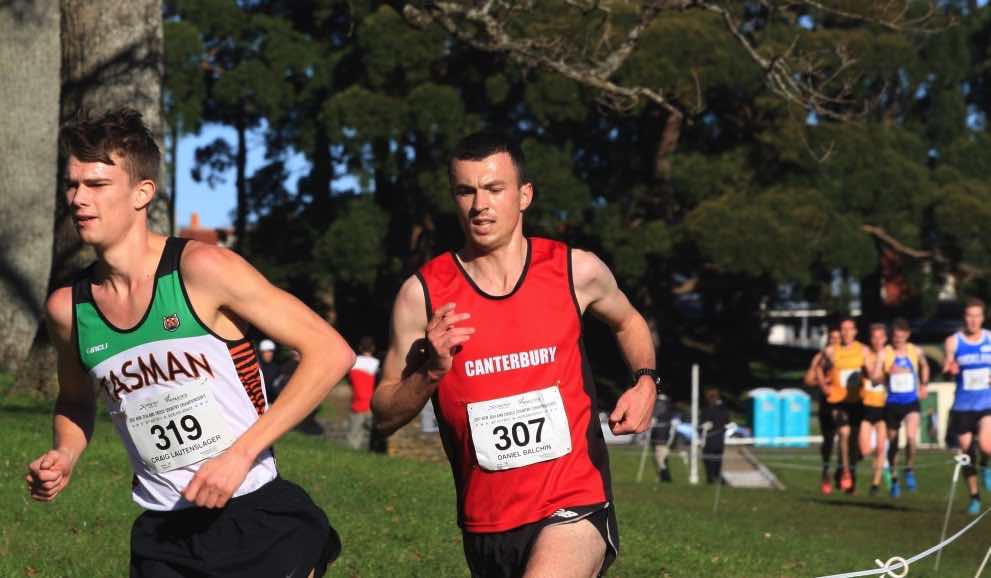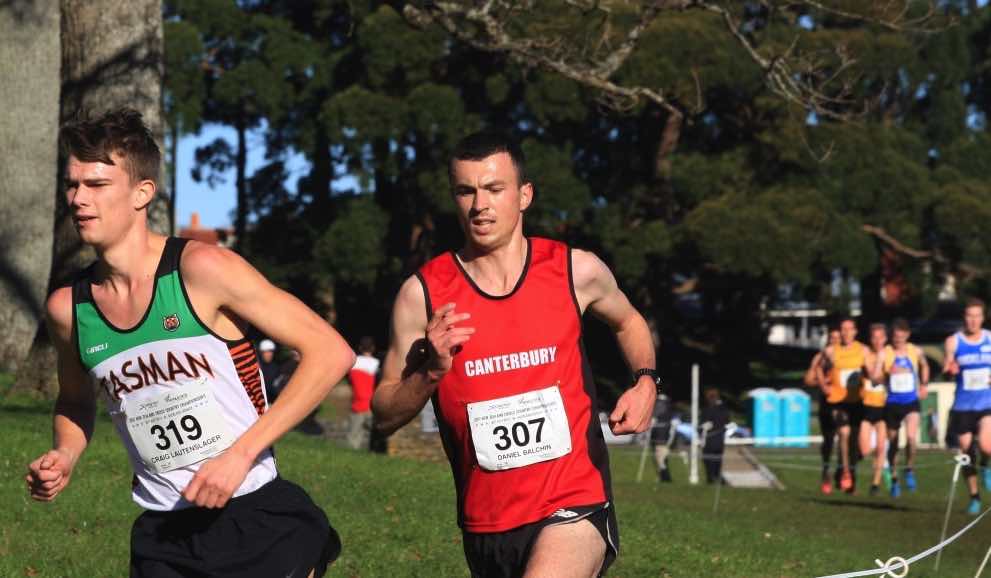 Daniel Balchin from Canterbury, second last year on the same course, led the chase for several laps as one by one the challengers dropped off, until only the only one hanging on to the Tasman runner was Balchin. The chasing bunch was led by defending champion Jono Jackson from Auckland.
Eventually Lautenslager forged ahead of the plucky Cantabrian and went away over the final lap to win in 32:58, 17 seconds ahead of Balchin with Jackson holding on for third, another 17 seconds further back in third.
Oli Chignell (Otago) ran a perfect race to win the Under 20 8km championship race,  clearing out from the field over the second half of the race, while teammate Sammy Burke took out the Under 20 6km race after a tight battle.
Under 18 titles went to Samuel Tanner (Waikato BOP) in the men's 6km and Phoebe McKnight (Wellington) in the 4km race for women.
Steven Day was the best of the Masters Men, while Sally Gibbs retained her masters women's title with ease.
Results
Men
Senior 10km: Craig Lautenslager (Tas) 32m 58s 1, Daniel Balchin (Cant) 33m 15s 2, Jono Jackson (Akld) 33m 32s 3. Teams; Wellington 1, Auckland 2,  Canterbury 3.                                                   
Masters 8km: Stephen Day (Wgtn) 27m 51s 1, Daniel Clendon (Wgtn) 28m 11s 2, Dan Nixon (Wgtn) 28m 27s 3. Teams; Wellington 1, Auckland 2, Canterbury 3.
Masters 6km (65+): Graeme Adams (WaikBoP)  27m 35s 1, John Kent (Hatea) 27m 54s 2, Andy Harper (Akld) 28m 29s 3.
U/20 8km: Oli Chignell (Otago) 26m 44s 1, Joseph Clark (Akld) 27m 8s 2, Christopher Dryden (Cant) 27m 16s 3. Teams; Auckland 1, Canterbury 2.
U/18 6km: Samuel Tanner (WaikBoP) 19m 47s 1, Murdoch McIntyre (Akld) 19m 55s 2, Kalani Sheridan (Tasman) 20m 21s 3. Teams; Tasman 1, Auckland 2, Manawatu/Wanganui 3.
U/15 3km: Finlay Seeds (Trentham) 10m 12s 1, George Lambert (Wang) 10m 20s 2, MacCallum Rowe (Edmonton) 10m 26s 3.
U/13 2km: Jonah Seeds (Trentham) 6m 59s 1, Liam Davis (Cambridge) 7m 18s 2, Coen Anderson (ACA) 7m 22s 3.
U/11 2km: Connor Boulton (Pak) 7m 42s 1, Vinnie Wallwork (Pak) 7m 50s 2, Eddy Connolly (Cant) 7m 55s 3.
Women
Senior 10km: Ruby Muir (Wgtn) 38m 18s 1, Penny Peskett (Akld) 38m 23s 2, Kerry White (WaikBoP) 38m 54s 3. Teams; Auckland 1, Canterbury 2.
Masters 6km: Sally Gibbs (WaikBoP) 23m 34s 1, Fiona Love (Akld) 24m 15s 2, Paula Canning (Nelson) 24m 38s 3. Teams; Wellington 1, Auckland 2, Waikato Bay of Plenty 3.
U/20 6km: Sammy Burke (Otago) 23m 16s 1, Ainsley Thorpe (Akld) 23m 19s 2, Birdie Edwards (Tasman) 23m 30s 3. Teams; Auckland 1.
U/18 4km: Phoebe McKnight (Wgtn) 14m 34s 1, Charli Miller (WaikBoP) 15m 15s 2, Liliana Braun (Cant) 15m 15s 3. Teams; Waikato Bay of Plenty 1, Auckland 2, Manawatu Wanganui 3.
U/15 3km: Jemima Antoniazzi (Ham) 11m 34s 1, Joanna Poland (Oratia) 11m 42s 2, Ashleigh Alabaster (Wanganui) 11m 48s 3.
U/13 2km: Bella Earl (Hatea) 7m 34s 1, Myah Houthuijzen (Gisborne) 7m 40s 2, Olivia Hala (Tauranga) 7m 46s 3.
U/11 2km: Sophie Webber (Taupo) 7m 57s 1, Eryn Westlake (Oratia) 8m 6s 2, Jasmine Davis (Cambridge) 8m 14s 3.
Athletics New Zealand