Written by Sam Burke for Runner's Tribe
Welcome back to elite interstate stars to one of the most iconic middle distance events on the annual calendar.  $7500 and a one-ounce gold nugget (valued at over $2,500) are once again up for grabs, with the top-8 finishers all receiving significant prize money.
Here is your preview for the 2022 Leonora Golden Gift elite mile races.
Heat lists HERE
Men's Mile
Callum Davies, 1500m PB: 3:38.89.  Fresh off his third place finish at the recent Australian 1500m champs, Callum is the man to beat.  He wasn't far off big names such as Olli Hoare and Matthew Ramsden at nationals, and neither of those two beasts are toeing the line in Leonora.   As one of the shortest athletes in the field, Callum should be well suited to the tight corners of the Leonora street circuit. Coached by the famed Nic Bideau, if I was a betting man, it would be hard to look past Callum. For an RT podcast with Callum click HERE…
James Hansen, 1500m PB: 3:38.10.  Returning to Leonora, Hansen has been at the pointy end of Australian middle distance running for many years now. A tough, aggressive runner, Hansen never fails to turn up, isn't scared to put it on the line, and loves the street circuit of Leonora. Watch for him to challenge for the win.

James Hansen finishes 2nd at the 2019 Leonora Golden Gift beating home Matthew Ramsden and Rorey Hunter
Jude Thomas,  1500m PB: 3:41.11.  Jude Thomas has had a breakthrough year so far in 2022. His most impressive result being his 7:47.26 clocking over 3000m in March to win the Australian 3000m title, check it out HERE…  To win the Australian 3000m title you need to be a freak with a crazy amount of strength.  Jude Thomas, Ladies and Gentleman, is legit.  Leonora, being a course that is suited to strength runners, assume Jude will be there fighting for that coveted nugget.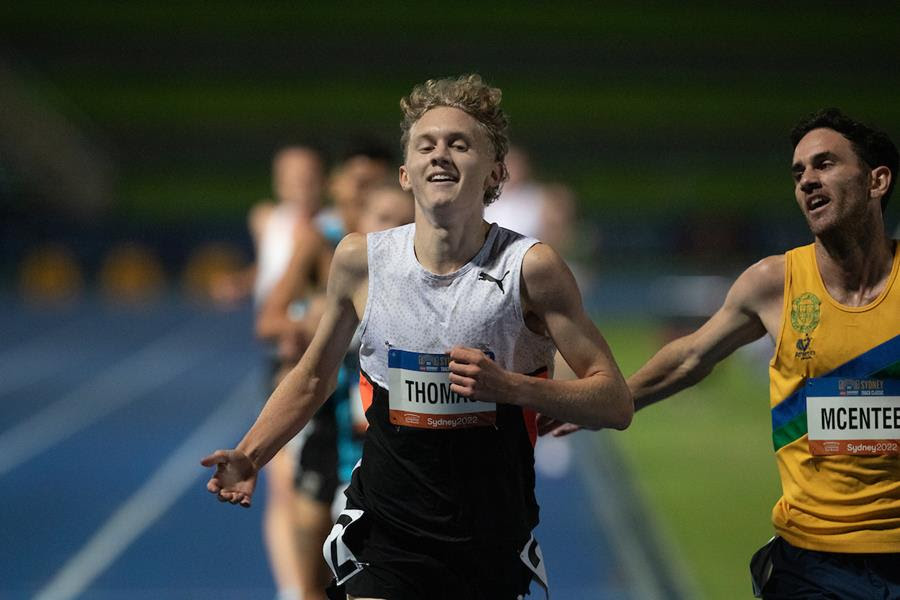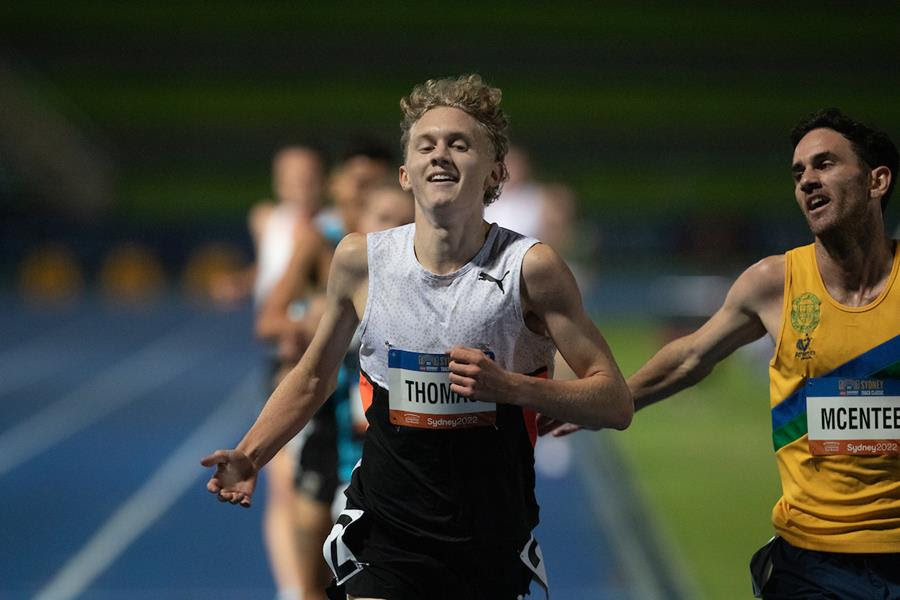 Ben Chamberlain, 1500m PB: 3:47.85.  The defending champion,  West Aussie 'Chambo' will be the clear crowd favourite. A strength runner, Chamberlain would dismantle most of the field over 10,000m, and will be suited to a fast pace from the gun. He has won many West Australian state titles over numerous distances, and loves to race aggressively. If any of the three favourites are off their game by one iota, Chambo will scalp them.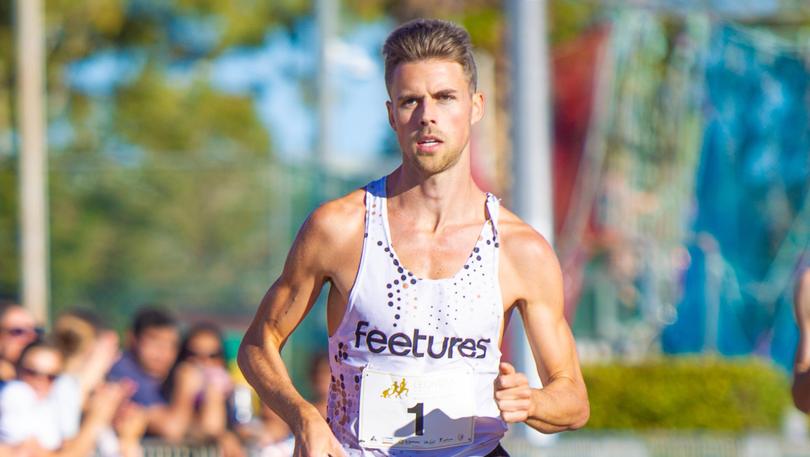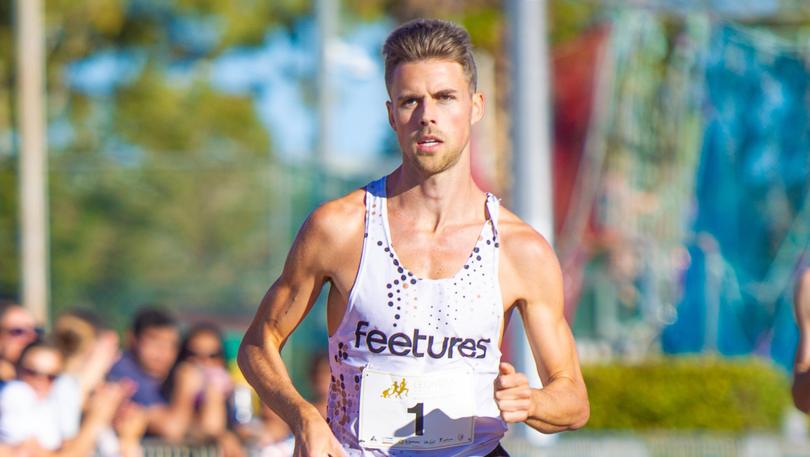 Luke Graves, 1500m PB: 3:44.94.  West Australian Graves is a talent. The winner of the 2018 Australian Junior 3000m title, he also won the 2016 U20 3000m Australian steeplechase title.  No easy feat. Also one that is not scared to attack a race, Graves is tough, likeable, and nippy around the sharp street corners of Leonora.  The crowd will get behind this twenty-three year old legend. He finished 2nd in 2021.
Jared Micallef, 1500m PB: 3:50.24 (800m PB 1:47).  Micallef is one hell of a talent and the fastest man in the field over 800m. A silver medalist at the 2021 Australian Championships 800m, Jared is a proven performer when it counts, and will be explosive out of the bends.
Luke Burrows, 1500m PB: 3:48.42. A West Australian 800m champion, Burrows, at twenty-one years of age, has better speed than most other starters. With a 1:49.67 800m PB, if the pace is slow, look for him to kick home.
Kiran Tibballs, 1500m PB: 3:51.19.  Kiran finished 4th at the 2021 event, and will need to run out of his skin to repeat the effort this year.  Kiran regularly features on the podium at West Australian championship events, nabbing silver over 800m and 1500m in 2021.
Kai Luke Metzner, 1500m PB: 3:49.07. Kai finished 7th at the 2021 Golden Gift but has improved drastically since, clocking his 1500m PB in March of 2022. Look for Kai to challenge the other West Aussies in what is set to be a cracking showdown between a bunch of talented Western State rivals.
Other notable starters:
Alain Dutton, Always a strong racer over the distance.
Nial Tuohy, 1500m PB: 3:57.30. Former Irish National 800m champion over 800m (PB 1.48.09).
Sam Maxwell, 1500m PB: 3:54.
Ky Hehir, 1500m PB: 4:00.   U17 Australian 1500m bronze medalist, WA 2022 U17 3000m state champion.
Dylan Bailey.
Caden Barnett.
Josh Neervoort: WA U18 triathlon champion, WA state surf life saving 2k run champion.
Women's Mile
Zoe Buckman, 1500m PB: 4:03.22.   Zoe Buckman is a huge name in Australian middle distance running.  An Olympian (2016) and world championship finalist (1500m in 2013), she also ran at the 2018 Commonwealth Games and 2017 world championships.   Buckman is the 5th fastest Australian of all-time over 1500m.  On the comeback trail, it will be interesting to see how Buckman goes, her last fast 1500m was back in 2018 where she clocked 4:06.76.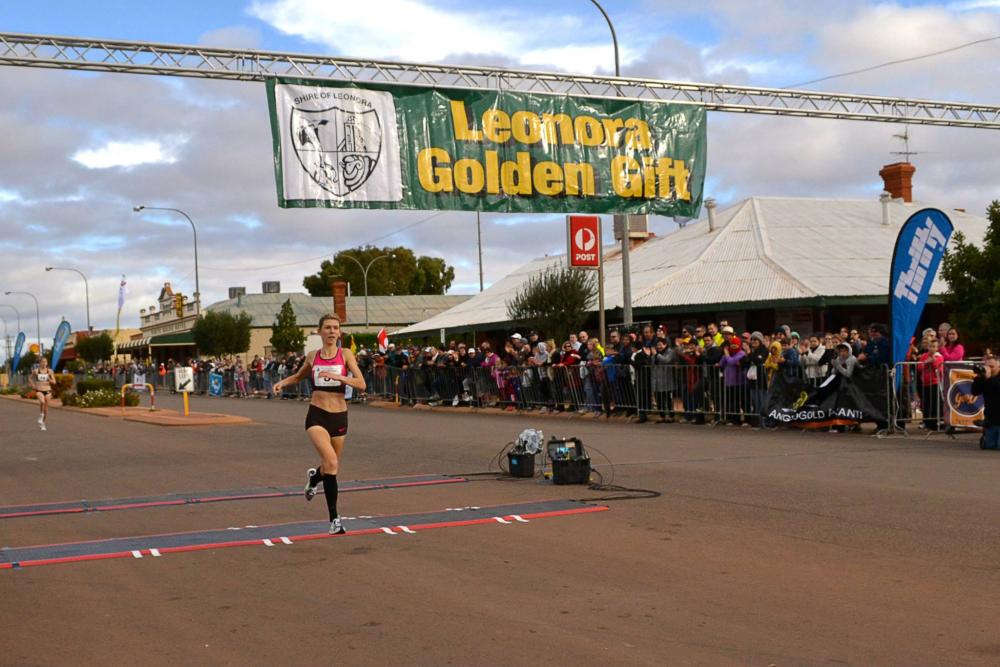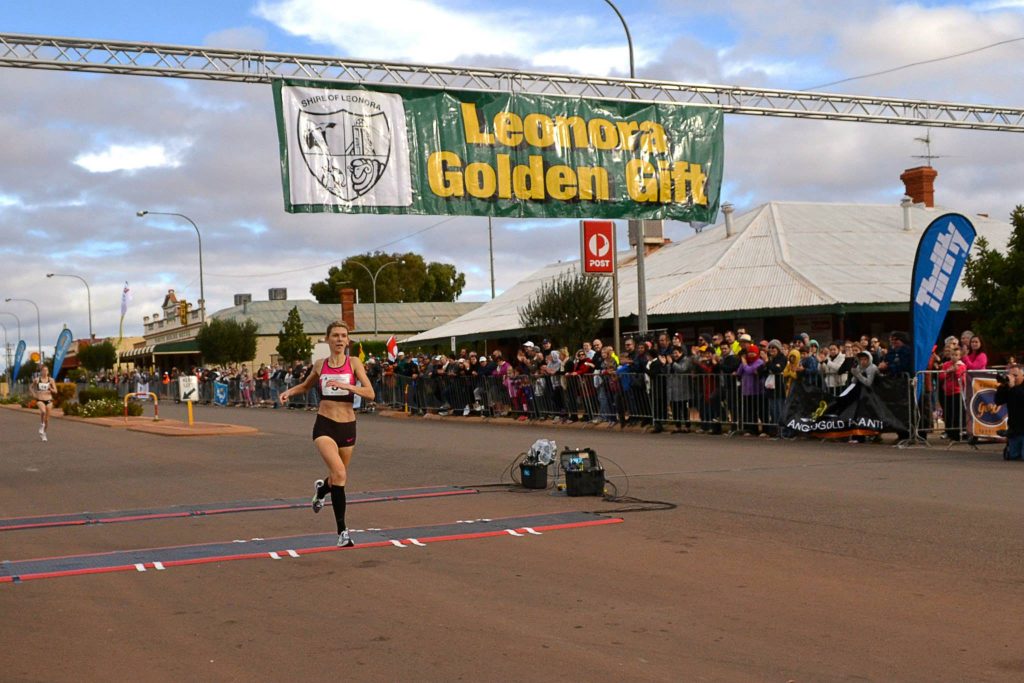 Lizzy Duncan, 1500m PB: 4:05.56.  Lizzy Duncan is the 10th fastest Australian of all-time over 1500m. She competed at the 2015 world championships and 2016 world indoor championships. She is also the winner of the 2017 Leonora Golden Gift.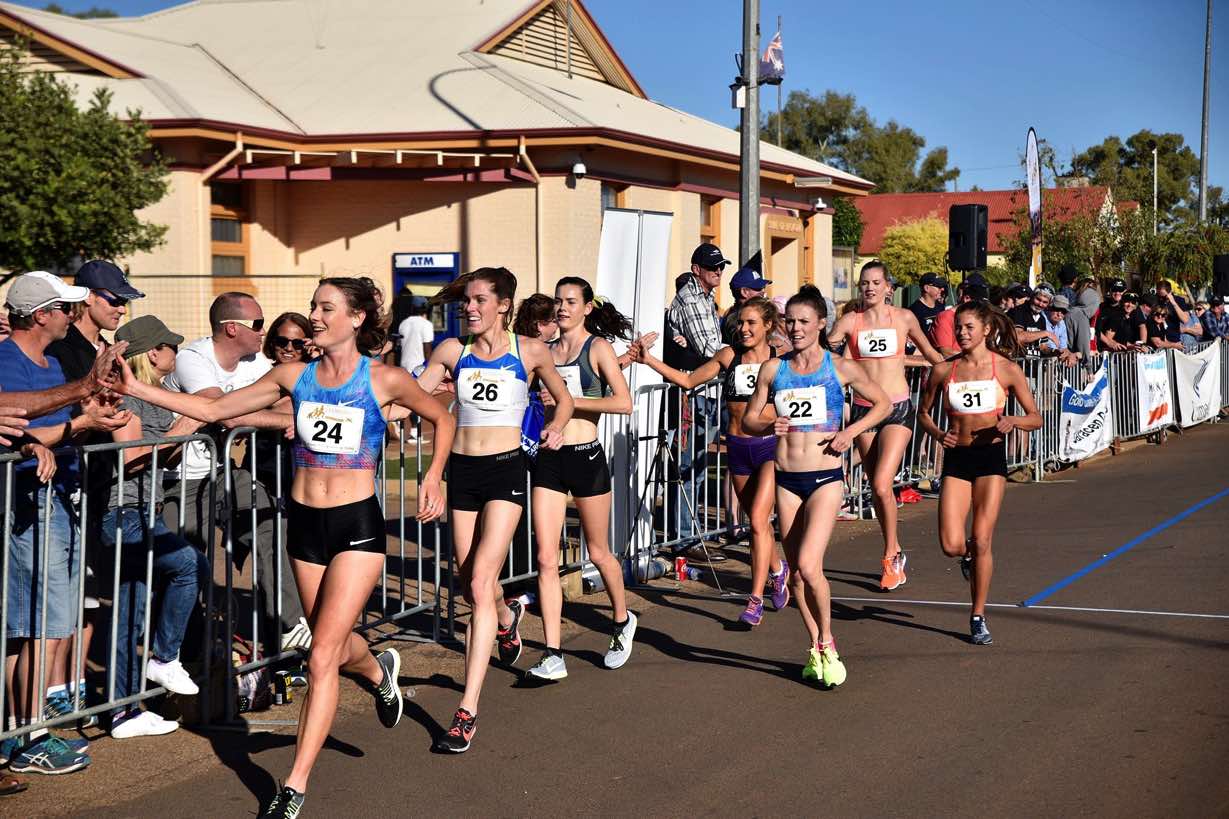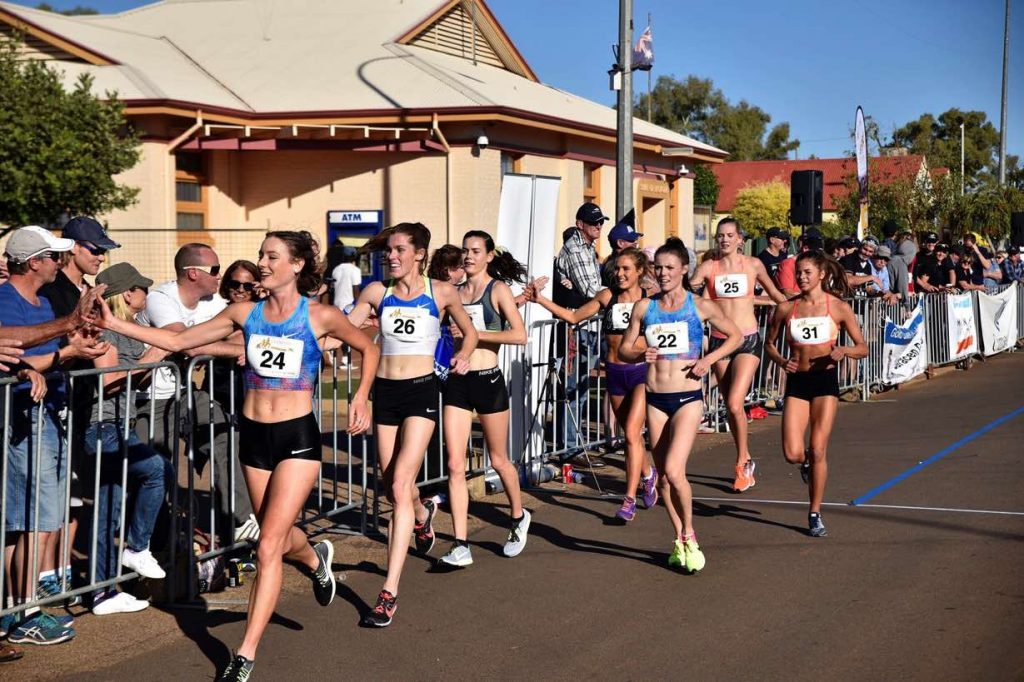 Natalie Rule, 1500m PB: 4:09.13.   Natalie Rule is arguable the favourite for the women's title. The in-form runner, Rule finished 4th in the 1500m and clocked a very impressive 15:10.24 for 3rd in the 5000m at the recent Australian championships. But most impressively, in California just three weeks ago, Natalie clocked a new PB over 5000m, stopping the clock at 15:06.50, a world and Commonwealth Games qualifying time.  If this form continues to Australia's red centre, Natalie will most likely Rule the streets of Leonora.
View this post on Instagram
Emma Phillipe, 1500m PB: 4:49.64, (800m PB 2:04.35).   Emma is a former Australian representative pole vaulter and a top emerging 800m runner. With an 800m PB of 2:04, she is one of the fastest athletes in the field over the classic two-lap distance.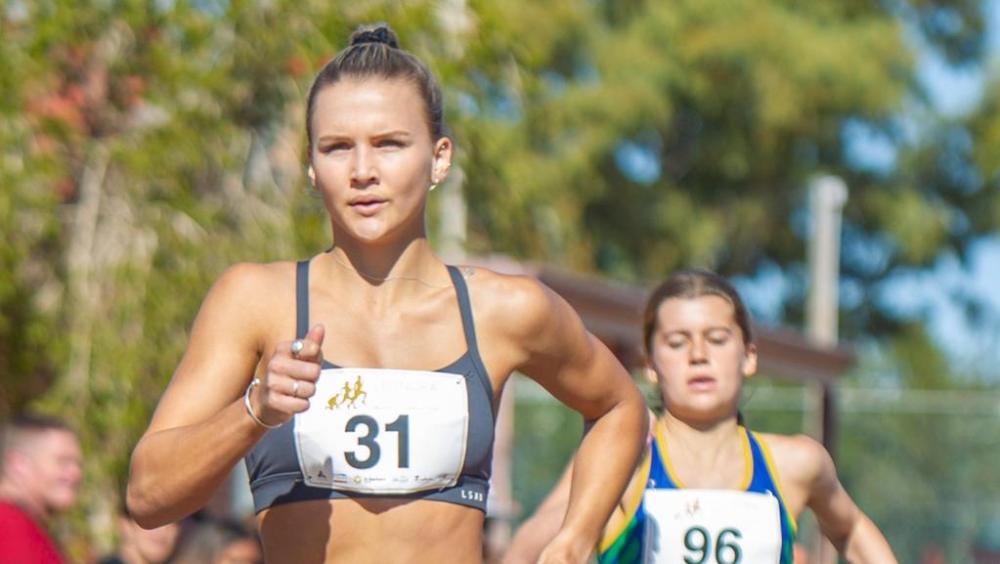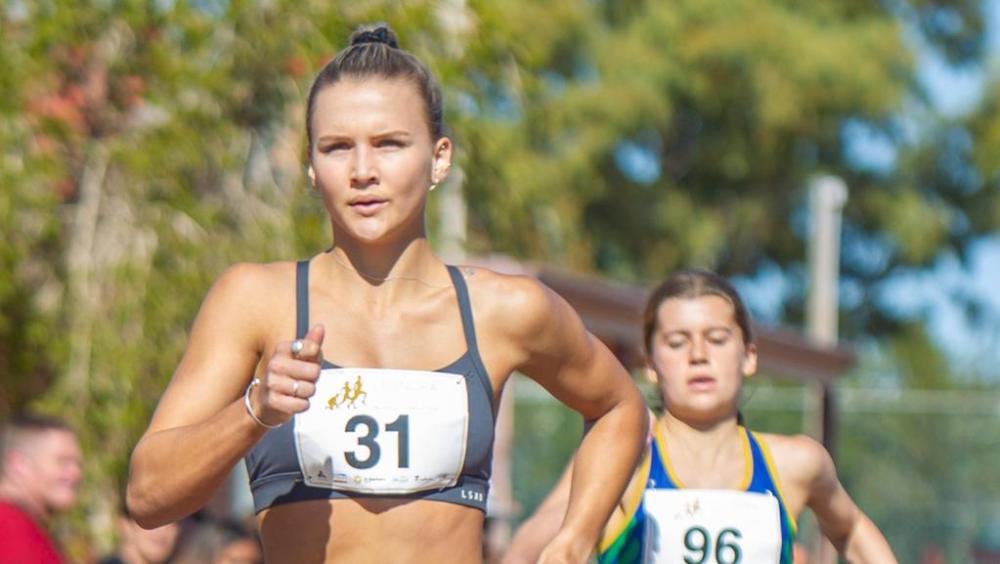 Maddy Luscombe, 1500m PB: 4:31.17. At just 18 years of age, Luscombe already has some silverware from an Australian champs, finishing 2nd at the U17 3000m. A great stepping stone for Luscombe as she gets some experience against some huge names.
Other notable starters:
Nina Yeats, 1500m PB: 4:30.66. Three-time defending 1500m West Australian champ (2020-2022). And the 2022 U20 800m state champion.
Abigale Graham, 1500m PB: 4:42.
Lauren Hyde-Cooling, 1500m PB: 4:49.
Ellaby Hansen: Former WA state 3000m champ and 2022 national finalist over 3000m.
Danielle Graham.
Sienna Hankeri.
Amy Buckingham.
Charli-rose Carlyon.
Cassiana Papadoulis.
Ellie Glands.
Sprints
Special shout out to crowd pleaser Aaron Bresland, WA's fastest man, who will be back once more. Lovely to have you back Aaron.