Paris, France; July 14, 2023 –  Three-time Paralympian Rosemary Little has won her first global medal in 10 years and Australia's fifth at the 2023 World Para Athletics Championships when securing a brilliant bronze on Day Six of competition in Paris.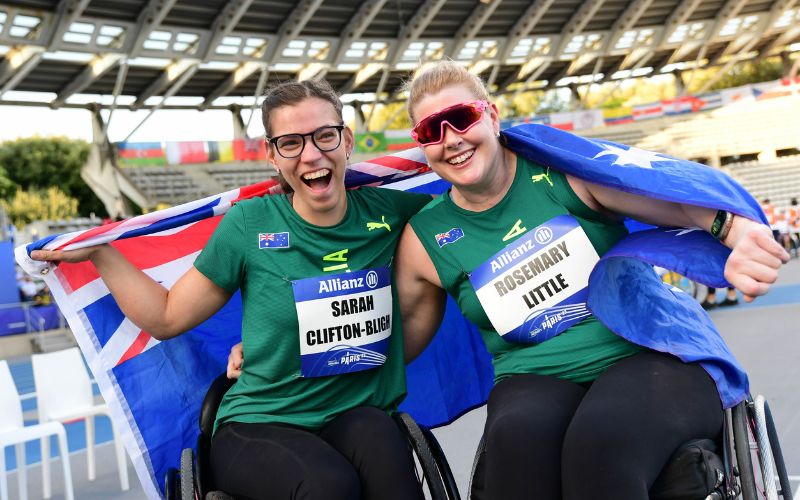 Launching a 6.33m bomb in the second round of the Shot Put F32 competition, wheelchair racer and thrower Little (NSW) landed herself in the bronze medal position when surpassing the 6.26m mark of the UAE's Mounia Gasmi, ensuing an agonising wait as the last of 10 competitors took to the chair.
"I never thought the words of being a field event medallist would come out of my mouth. It doesn't really ever matter to me where I come as long as I do a personal best. If I happen to medal, it's a bonus," Little said.
Adding to her Paralympic bronze at the London Games and 2013 World Para Athletics Championships haul of silver and bronze in Lyon, Little's personal best throw secured her first global medal in a field event – breaking a decade-long drought at the age of 40.
"This one is slightly different because it comes of a place of hard work, fighting my way out of a place of being severely disabled. I could have sat in a power chair and not done a lot and accepted my fate, but the athlete in me keeps on going," Little said.
Complementing Little's performance, teenager Sarah Clifton-Bligh (NSW) added another appearance on the world stage to her name with a personal best of 5.26m for seventh place.
It was a bittersweet finish for Western Australian training partners Rhiannon Clarke and Ella Pardy  in the 200m T38 Final, racing to fourth and fifth placings respectively for the second time of the championships, matching their outputs in the 100m T38.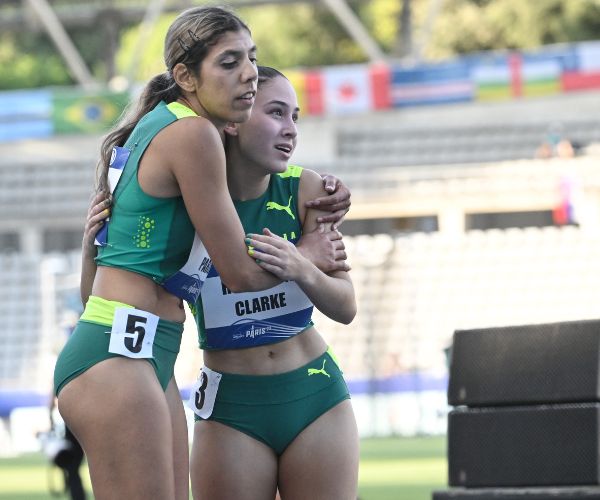 Leading the charge as one of the rising stars of the field, Clarke bolted to a time of 27.10 (-0.3) to lead Pardy home in 27.41, not discouraged by the result despite being eluded by the podium she stepped on twice at the 2019 installment of the championships:
"That was a tough race but I really pushed it to the end. Fourth is always a hard spot to get but I'm still one of the youngest in the field, so I have got to be easy on myself. This class has come so far since Dubai where we had straight finals, it's amazing to see how competitive it's becoming," Clarke said.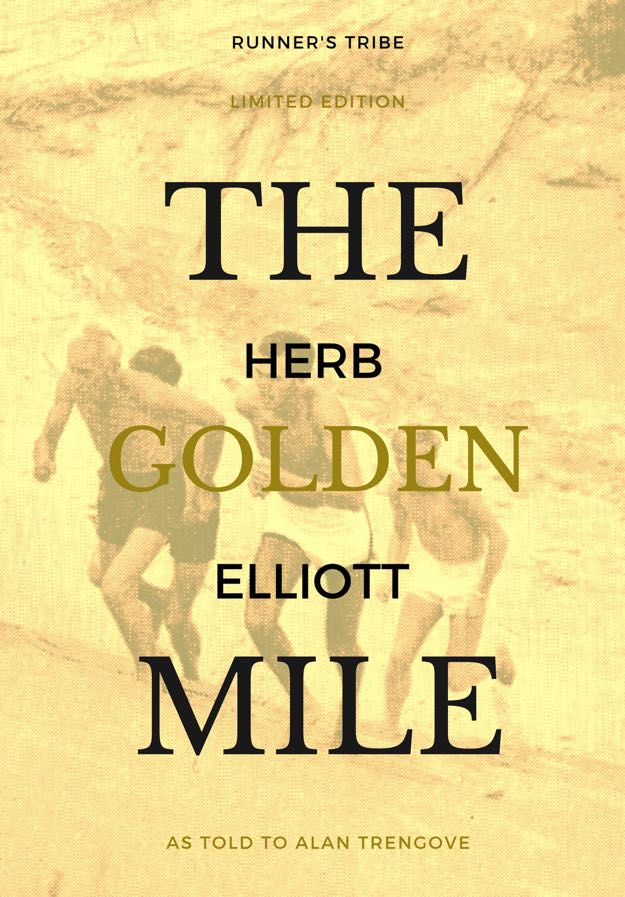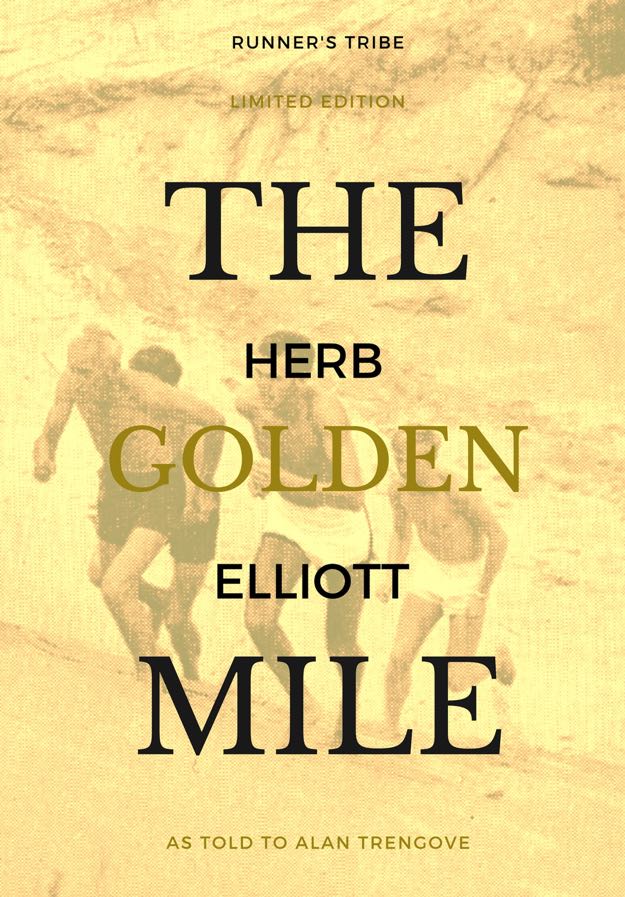 A shining light for the nation's wheelchair racers at his World Para Athletics Championships debut, 22-year-old Samuel Rizzo (VIC) raced to a four-second personal best to finish in ninth place of a stacked 1500m T54 final led by Swiss sensation Marcel Hug.
Despite the tactical affair, Rizzo's performance of 2:55.32 saw him fall just shy of Paralympic legend Kurt Fearnley's 11-year-old Australian record of 2:54.75, holding him in good stead as he builds global experience throughout his budding career.
19-year-old Annabelle Colman (VIC) donned the green and gold for the first time with a run of 4:52.88 for eighth place in the 1500m T20. Colman laid it all on the line early but was unable to match her senior competitors in the closing lap of the race.
Reigning world champion James Turner (ACT) kick-started his title defence with a casual win in Heat 2 of the 100m T36, clocking 12.18-seconds when running into a stubborn -3.4m/s headwind. Already a world champion in 2023 with the 400m T36 gold medal locked away, the 100m T36 world record holder will look to complete his redemption story after a slow start at the Tokyo Paralympic Games saw him settle for silver.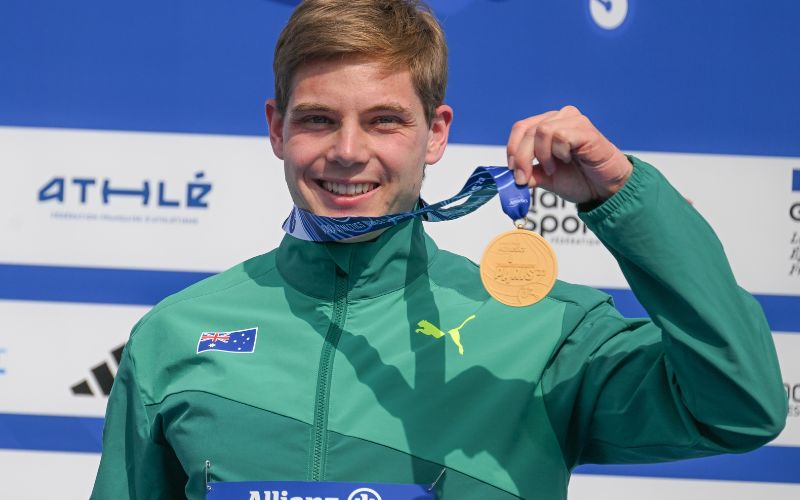 Cameron Crombie (ACT) was met with challenging winds at his first Long Jump T38 competition on the world stage, overcoming early trouble to land a 5.28m leap in the third round and secure ninth place. The back-to-back Shot Put F38 world champion will now turn his attention to completing the three-peat in his favoured event.
Teenagers Mali Lovell (NSW) and Abby Craswell (QLD) have safely progressed to the 200m T36 Final after numbers at the final call deemed the first round was not required.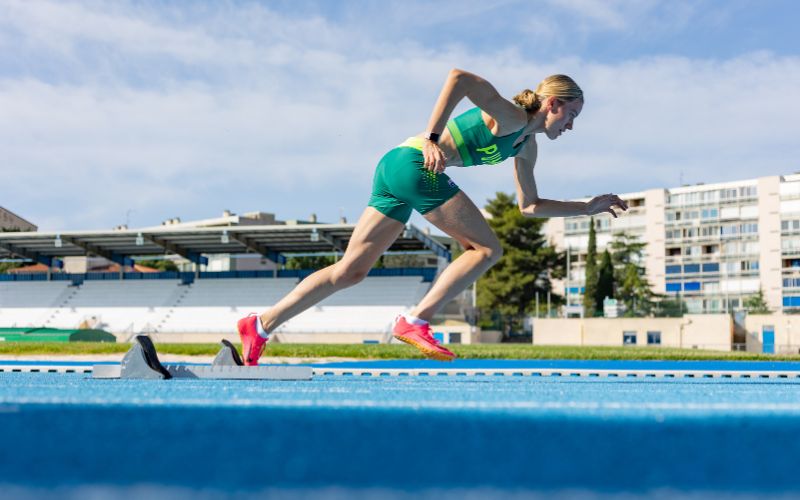 The 2023 World Para Athletics Championships in Paris, France conclude on July 17.
For more information, interview requests or high resolution images, please contact:
Lachlan Moorhouse – on ground with team
M: +61 458 588 858
E: [email protected]
Sascha Ryner – based in Australia
M: +61 416 858 419
E: [email protected]