Day 9 – Basically, the best night of all-round athletics I've ever witnessed.
You want a local hero returning to form and thrilling the crowd?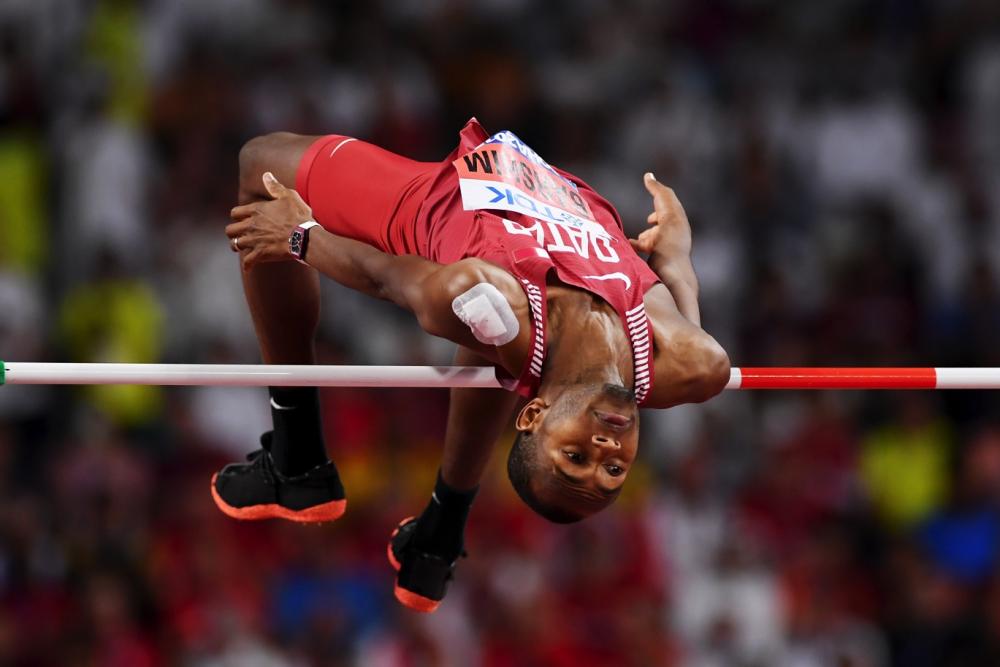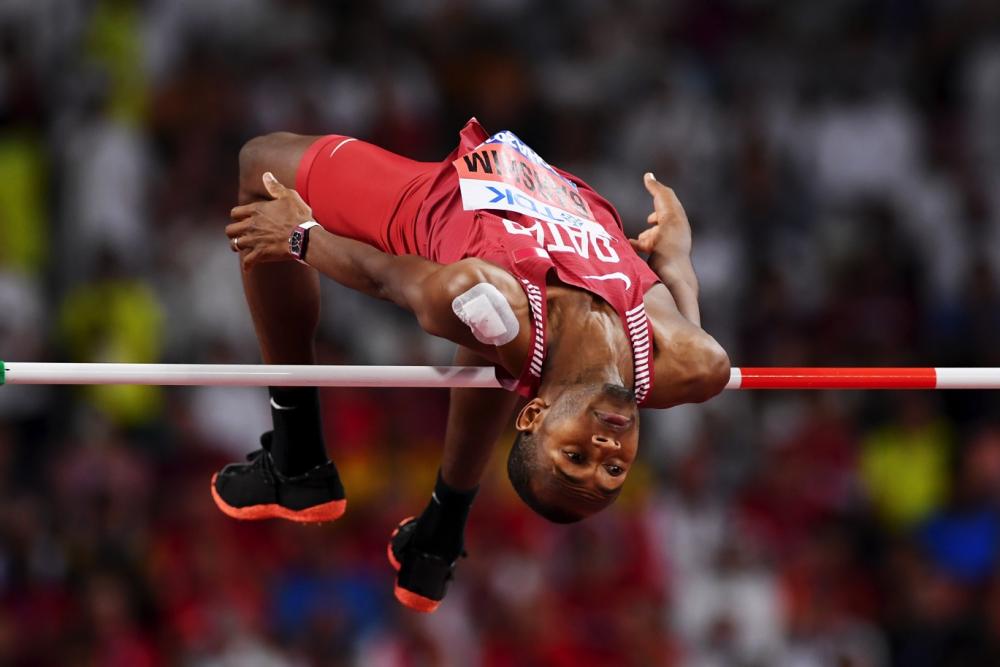 Barshim did it all. He literally turned the Khalifa stadium into gridlock. With all the whinging going on about the small crowds, Barshim's appearance in the High Jump final caused the facility to basically shut down. Rows and rows (and rows) of locals filled the stands, all to watch their hero, the face of Qatar athletics, and reigning world champion do his stuff tonight. And oh, did he deliver.
Every jump he had the crowd in his hands, orchestrating the clap with maestro precision. He brought the drama as well. Sitting on two misses at 2.33, the crowd were on the edge of their seats when he cleared it with ease, teasing the crowd with what was to come.
First to go at 2.35, again, he set the crowd alight with a first- round clearance but it wasn't all his way, with the remaining two athletes also clearing it first and bumping Barshim back to third.
As the bar headed up to 2.37, a mark no one had touched for a while, Barshim again stepped up to the plate. Wow, adding 8cm to his previous season best, #WhatGravity is right as Khalifa stadium turned into an anti-gravity chamber with the Qatari floating above the clouds and 2.37 to give Qatar is first gold on home soil, sending the crowd into a frenzy and defending his title.
Once the gold was confirmed, volunteers leapt the fence to congratulate their hero. What we suspect was some kind of royalty, possible the Amir of Qatar even made his way onto the field with absolutely no objection from any security or officials. They embraced and Barshim set off on the loudest victory lap I'm sure we'll see these champs.
I hope they put Barshim's medal ceremony late, so the Qataris fill the stand to watch him get his medal and enjoy some lively aths.
Oh, you want a world record?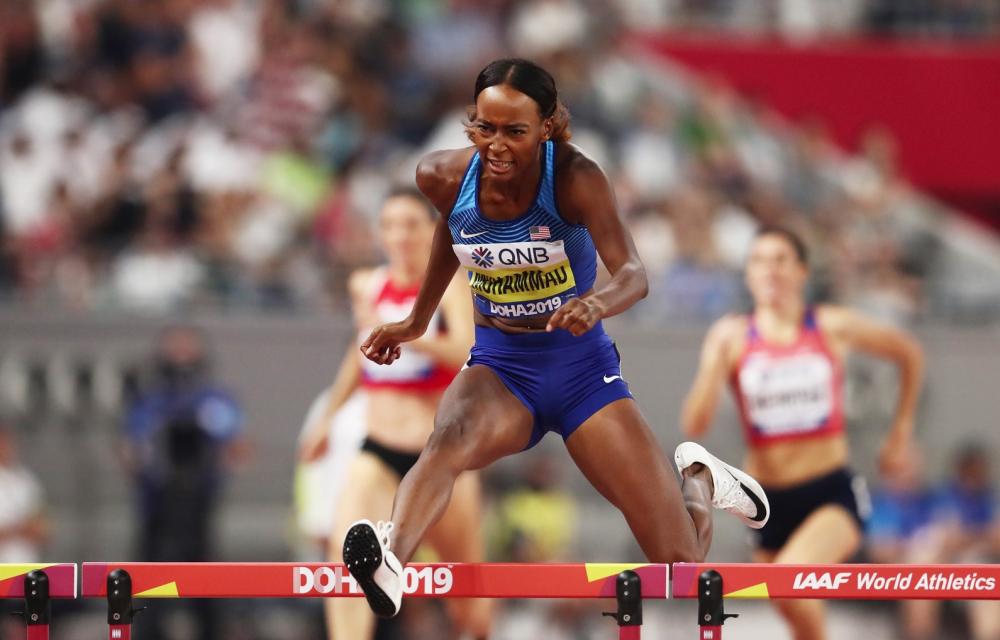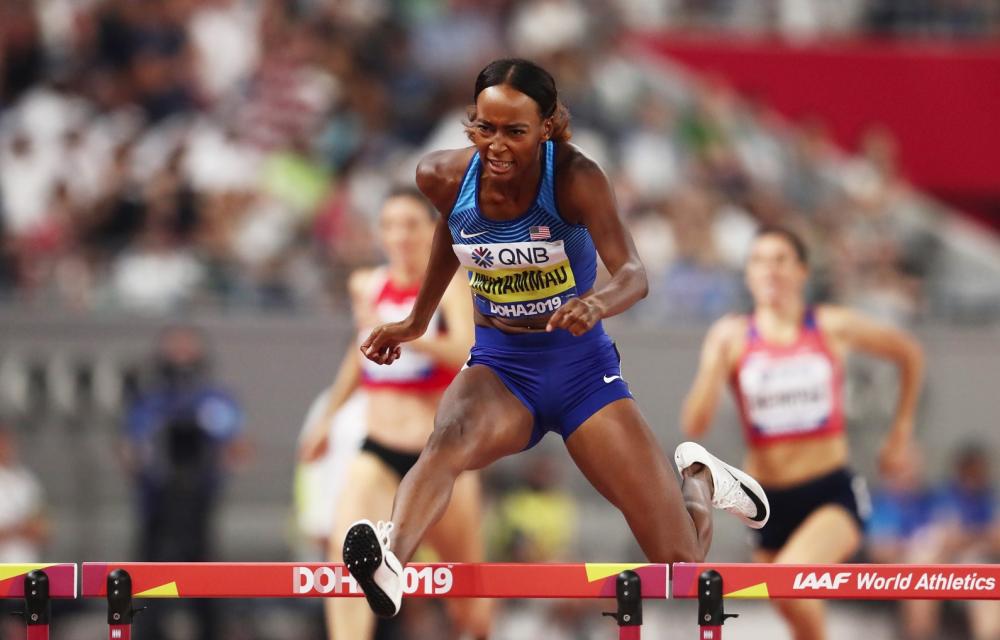 Dalilah Muhammad delivered that in spade when she led the uber fast finishing Sydney McLaughlin to the line in the 400m Hurdles final to win in 52.16 and take 0.04 off her own world record that she set at the USA Trials. Sydney flew home and finished in 52.23, just a mere metre from victory. To drive the point home just how close Sydney was from winning, check out her start. She actually starts about a metre behind the line! She basically ran the 401m Hurdles in 52.23. its most likely so she can attack the first hurdle on her preferred leg but it's strange to watch. Dalilah scored herself $160,000 USD for her work tonight and Sydney sliced half a second of her best to sit second on the all-time list. At 20 years old.
You want drama?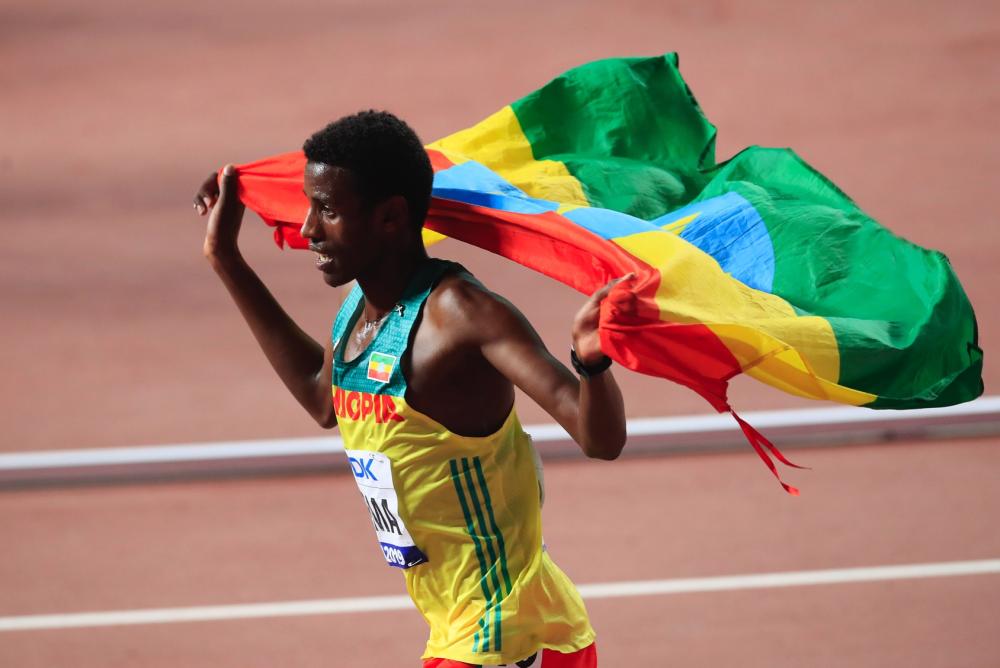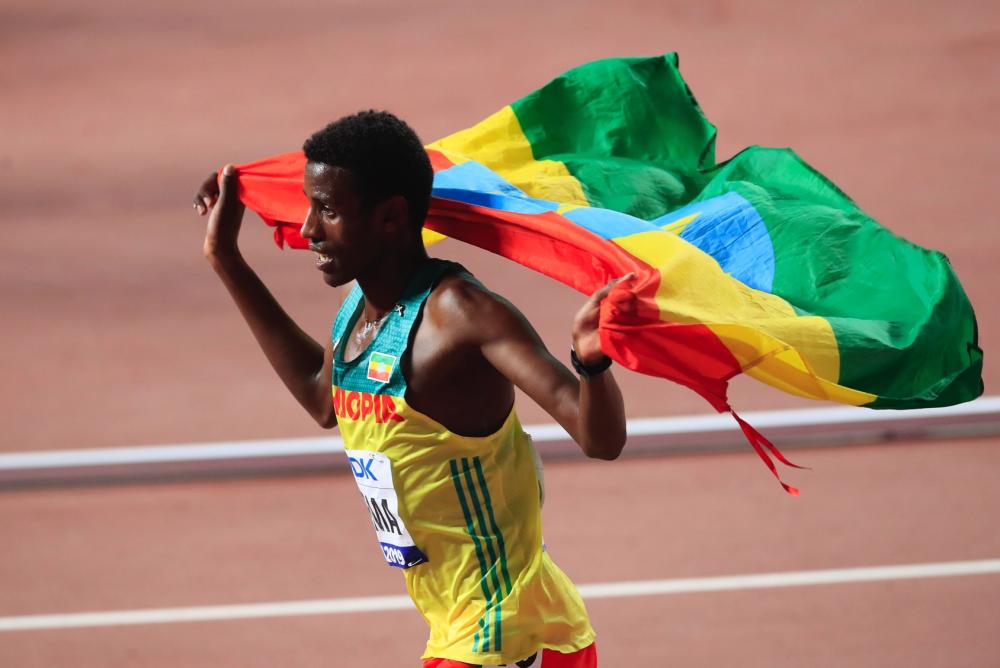 A strong contingent of Kenyan and Ethiopian fans (basically a quarter of the stadium) went to war over the men's 3000m Steeplechase. Stealing this from Len Johnson, but it seems that if you want to be a successful Kenyan Steeplechaser, you need personality by the bucketload, And Conselsus Kiptruto's buckets are overflowing. His heat was full of twists and turns and the final finished with a 250m sprint for home against Lamecha Girma. Girma led over the final steeple but the finishing speed of Kipruto kept him in the picture and a wild lunge for the line gave Kipruto his back to back victory by 0.01s. Girma didn't go home empty handed as he left with a national record
Wanna finish with something weird?
The Men's 400m final closed the evening with the standard spectacular lightshow we've come accustomed too since the beginning of the champs.
With the favourite Michael Norman out after weirdly jogging his semi (in 45.9 might I add), it seemed to be a race in three, with Steven Gardiner, Fred Kerley and Kirani James the best three picks for the podium.
They set off like any normal race, Kirani with the slight lead, but as the rounded the bend into the home straight Gardiner was flying. At the 350 Gardiner was pulling away from the field comfortably, the biggest shock was the Colombian Anthony Jose Zambrano who looked like he'd just started a 100m flashing home the outside. Gardiner crossed the line in first in 43.48s, a massive new PB, slicing 0.39 off his previous best (also set in Doha) with Zambrano setting a South American Area record in 44.15 and Kerley finishing hard for bronze in 44.17.
Then weirdest thing happened.
Nothing.
Not a sound. No music. No announcements. No congratulations. Nothing.
It was as if someone had pulled the plug on the microphone. We realised then that there wasn't even an in stadium call for the race.
Such a weird way to finish such a fantastic night of athletics.
Sidenote. Wanna know what happened last time someone ran 43.48 in a world champs final? They broke the world record at the next Olympics…
Media race update
I say these next words with much embarrassment and shame. I injured myself preparing for the Media Race. The morning started off ok. Took myself up to the gym to throw some strides down on the treadmill. Everything was feeling ok for the first few minutes, so I decided to give it some juice. I figured if I put myself in a race, I'm gonna secretly wanna have a dig.
So, I crank up the tready, and the first few strides are feeling ok. This will be a piece of cake I think to myself. Not a moment sooner as that thought passes through my mind, my calf implodes on itself like the big bang (slight exaggeration) I quickly leap onto the edges of the speeding belt and contemplate what's just happened. I slow it down to a brisk walk, but every step feels like my calf has turned into concrete. Self-diagnosed old man calf syndrome.
Unfortunately, my World Champs 800m media race debut will not be in 2019. My time will come, and hopefully at Oregon 2021 I'll be fired up and ready to roll out.
The fastest time today was set by Cathal Dennehy the Irish journo who a clocked an impressive 1:56 and is now the three-time media race champ. I will be campaigning for a media race 60m in two years' time, but knowing my luck and the history of Eugene, it'll probably be a media 3 mile.