By Jaryd Clifford
Stewart McSweyn and Georgia Griffith asserted their supremacy in being crowned champions of the 2019 Leonora Golden Gift Mile. In front of a passionate crowd, both runners put on a show in their last hit-out before travelling to Europe for the international season.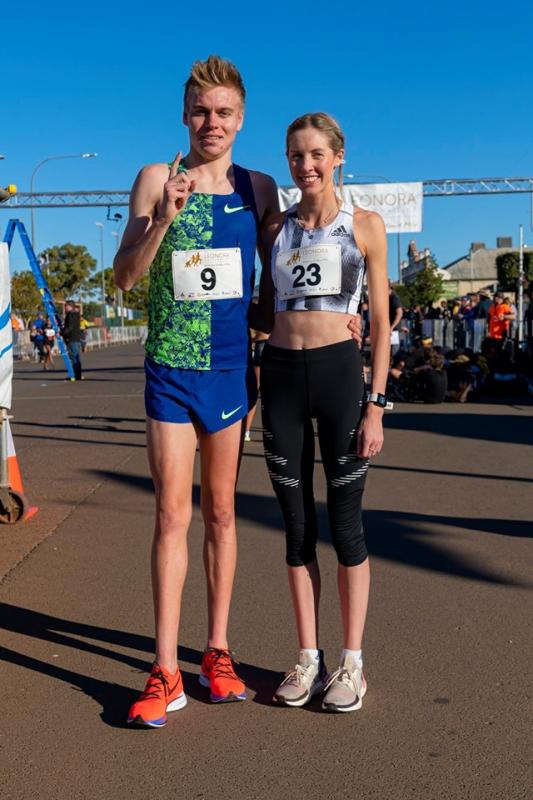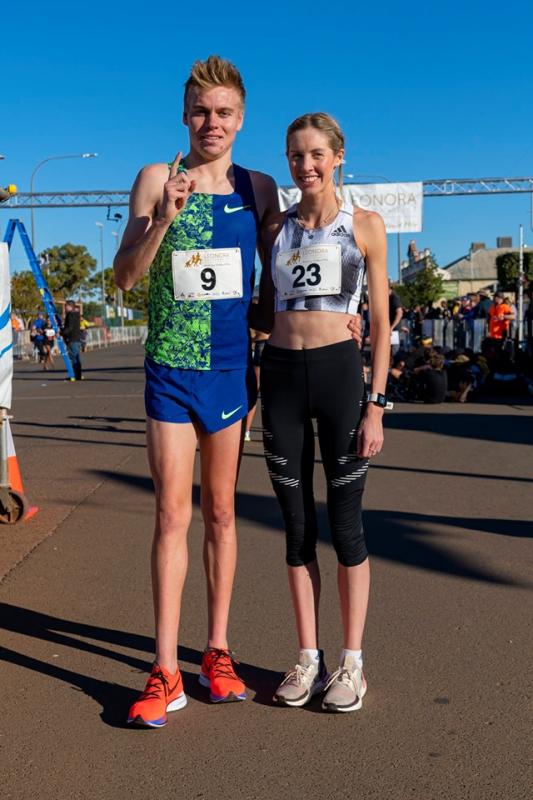 Taking on the strongest field in Golden Gift history, Stewart McSweyn lived up to the hype, running away from the men's field on the final lap. His time of 4:05 shattered the previous race record held by Jordan Gusman, the time made all the more impressive by the six famous – or infamous – 180-degree turns on the course.
"I'm pretty happy. Obviously, 4:05 on that course is a pretty solid time. Matt [Ramsden] did the hard work early and set it up to be a competitive race," he said. "A lot of good guys have come here over the years, so it (breaking the race record) shows I'm in good shape."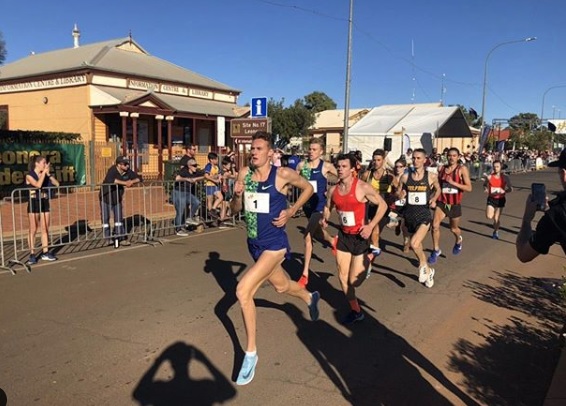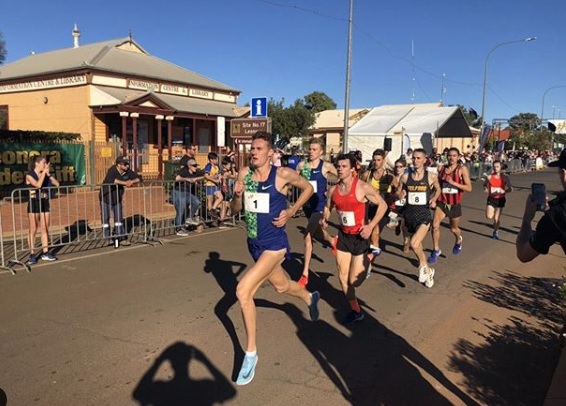 With confidence soaring, and facing constant speculation over possible Australian record attempts, McSweyn acknowledges his ambition but suggests he may seek to avoid concerted attempts.
"Hopefully, if it all goes well, I can take my running to the next level. I'll be targeting the 3k and 5k [Australian] records, but also the 1500m. That being said, I'll let the performance take care of itself."
Back in Leonora, James Hansen ran bravely, finishing mere metres behind McSweyn. Despite entering the race as a relative underdog (in comparison to McSweyn), Hansen never lost belief in his own ability, fighting all the way to the line in a desperate effort to record his first win in five attempts.
"I thought it was possible [to win]. But with the other boys in the field, to even come fourth, I would have been happy," he said. "I had a crack going around the last corner, but I couldn't get him (McSweyn). He was so strong. It was incredible to watch."
Driving the pace from the gun, Matt Ramsden put everything on the line in his bid for victory. Fading late on the final lap, the West Australian expressed disappoint with third place. Nevertheless, it was a solid hit out before heading overseas to pursue his Olympic aspirations.
"I knew it was going to be hard to beat the guys around the bends, so I tried to take it out hard. That was probably my downfall. [James] Hansen was too good around the bends," he said. "I definitely want to get on the Olympic team. I don't care in what event. That's the dream."
On the women's side, Georgia Griffith effortlessly strode to victory, dominating a high-quality field that included many of Australia's best milers. Forever modest, the Commonwealth Games representative never lost focus, not convinced that the win would be hers until she crossed the finish line.
"I started to pick up the pace on the third turn. I was hoping to maintain that and then keep building [in the final lap]," she said. "You can never really tell [if you're going to win] for certain. I was just hoping to hold on and keep pushing to the finish."
With a busy international schedule, Griffith will compete at both the World University Games and the World Championships, taking every opportunity to hone her craft before the Olympic Games in 2020.
"It's pretty special. I'm very happy with how everything's been going. The Olympics next year are a big goal, and hopefully, I can keep working towards that."
In a three-way scrap for second, Bernadette Williams came out on top, using her recently renewed speed to pass two runners on the final lap. This result continues a string of career defining moments that have delivered her a green and gold singlet for the upcoming Oceania Championships.
"I definitely didn't expect second. Anything can happen, and that's what I love about middle-distance running. That's why you put yourself out there," she said. "I felt a bit rough after the heats but managed to have a strong last lap. It's been so special to be a part of the race, and to meet all the locals."
Having set out to avoid a sprint finish, Caitlin Adams found herself locked into a desperate lunge for the line in the final metres of the race. This time the result fell in her favour, providing important confidence as she prepares for the 5000m at the World University Games.
View this post on Instagram
"I went out pretty hard and wanted my strength to come through and just hold on as long as I could. I knew the other girls have pretty deadly kicks, so I just wanted to put myself in the race," she said. "I came around the last bend and had a little bit left to go. I didn't think about anything else but that finish line, so I just went for it. I'm happy with how that turned out."
Highlighting the depth in both races, Australian mile champion Whitney Sharpe, and Australian 1500m medallist Rory Hunter both missed out on the podium. Youth Olympic champion Keely Small won a tightly contested women's 600m, while Adam Pyke took victory in the men's race. Lora Storey broke local hero Kiara Reddingius' seven-year winning streak in the 120m, while West Australian Aaron Bresland won the men's race in emphatic style.
With plans for next year already underway, the event promises to continue in its efforts to support the local community through running. Now in its 17th year, the Leonora Golden Gift has cemented itself as one of Australia's greatest footraces.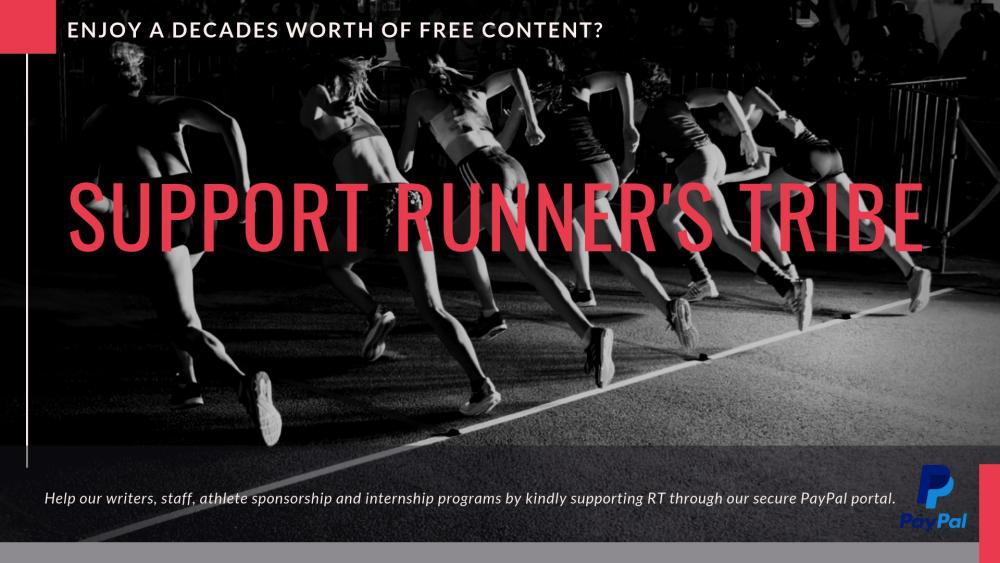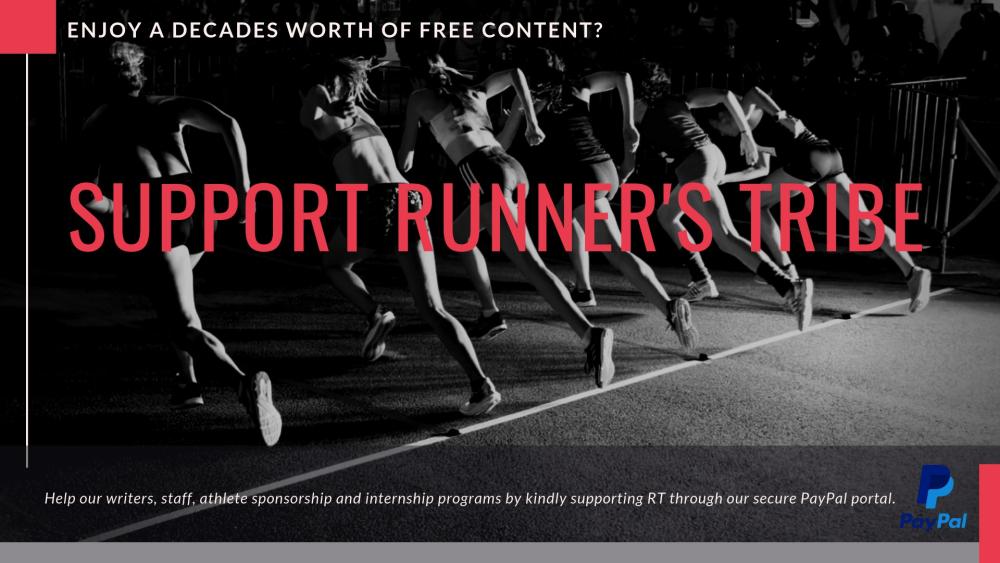 [dntplgn recurring_amt1="5.00″ recurring_amt2="10.00″ recurring_amt3="15.00″ item_name="Donation for Runner's Tribe" paypal_email="[email protected]" currency_code="AUD" currency_symbol="$"]