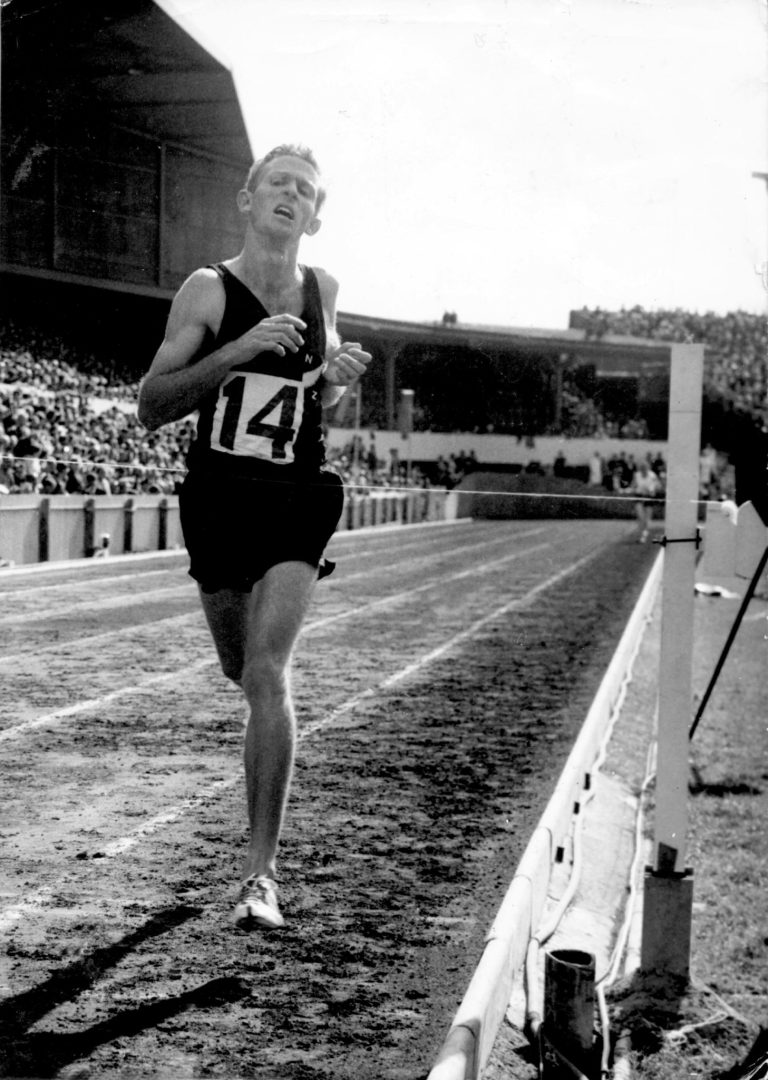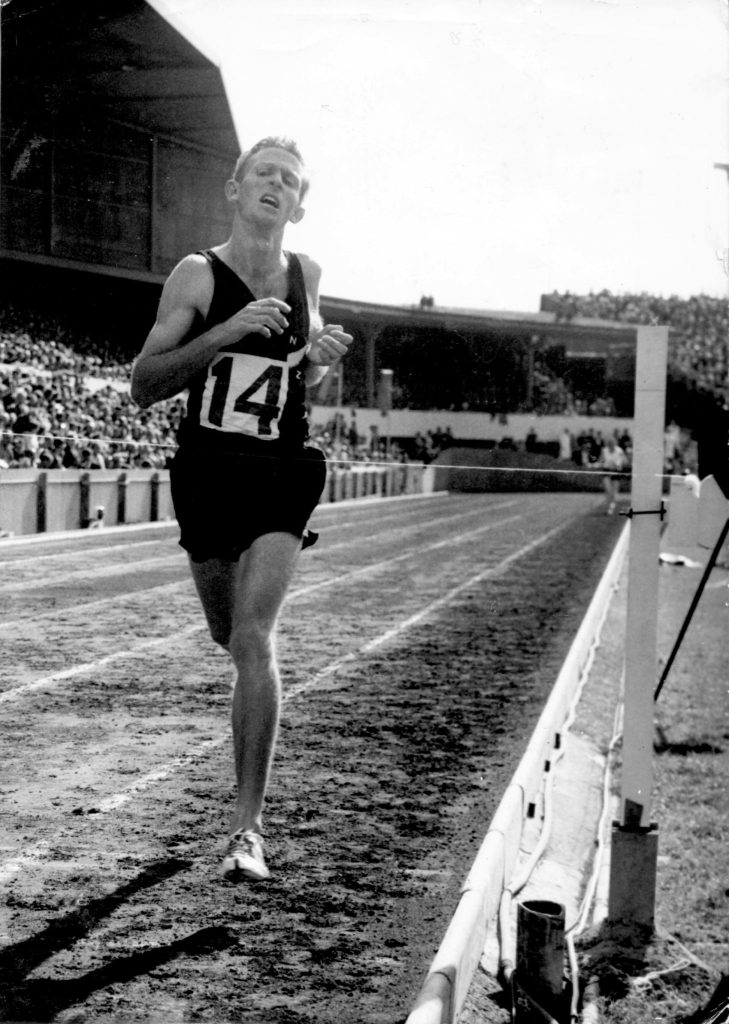 Murray Halberg, who passed away on 30 November, was the first of famed coach Arthur Lydiard's charges to make an impact on world distance running.
Halberg and Peter Snell won Olympic gold medals in Rome in 1960 within an hour. Snell came first with his upset win in the 800 metres. Halberg closed New Zealand's finest hour in Olympic history with a late race surge to win the 5000.
As a psychological ploy, Lydiard had told Halberg a couple of days before that Snell would become an Olympic champion before he did. Halberg heard the 800 result as the 5000 field was being marshalled onto the Stadio Olimpico track.
"Knowing Peter had won was added encouragement," Halberg recalled in an interview years later for the book Arthur's Boys by sports journalist Joseph Romanos. "If he'd done it, so could I . . . . It was all part of Arthur's psychology. He'd been proved right about Peter, so why should I too not be able to win a gold medal."
Why not indeed. But Olympic glory aside, Halberg had enjoyed a significant career before they ever got to Rome. In 1954, he – along with another early Lydiard adherent, Bill Baillie – had been a finalist in the famous Bannister-Landy Mile of the Century at the Vancouver British Empire Games. Halberg was again a finalist in the Melbourne 1956 Olympic 1500 metres won by Ron Delany with John Landy in third place.
Then, in 1958, Halberg won the three miles at the Empire Games in Cardiff. This was the race in which he first deployed the long run for home strategy he repeated in the Olympic 5000 title. Following the Cardiff Games Halberg ran in Herb Elliott's world record mile race in Dublin. He ran 3:57.5 for fourth place, the first New Zealander to break four minutes.
Halberg had been forewarned by Australian Albie Thomas that Elliott was going for a fast time." It's all on tonight," said Thomas adding: "Make sure you're with us. Be there for three laps."
No-one could stick with Elliott, however. "No matter what we tried, Herb just flew away from us," Halberg said. "What a fantastic race. I was staggered. To run 3:57.5 and only come fourth. It didn't seem possible."
Flash back seven years and a sporting career, much less one that would bring world records and gold medals, did not seem possible either. A heavy tackle in a rugby game ruptured veins and arteries in teenage Halberg's left shoulder. For a time he was critically ill. Once out of danger he had limited use of his left arm. A left-hander, he had to learn out to write and perform other tasks with his hitherto non-dominant arm and hand. He was left with a withered arm.
Halberg could still run, however, and soon joined up with Lydiard, going to his house after school and then running with the coach, sometimes in a group, other times just the two of them.
Gradually Halberg improved. He won the national cross-country title in 1953 at the age of 20. In the summer of 1954, less than four full years after the horrific injury, Halberg ran a 4:04.4 mile in Auckland. On world times only Landy, Bannister and Chris Chataway were ahead of him. He finished fifth in Vancouver, lost in the focus on Bannister and Landy.
Though Halberg made the Olympic final in Melbourne, he was devastated to finish eleventh. This 'failure' pushed him towards the three miles as he contemplated the Cardiff Empire Games. 
Halberg's talent at the longer distances was quickly evident. In the winter of 1957, he was part of an NZ team which competed in three cross-country races in Australia. He won the Australian title in Brisbane, defeating Dave Power, then lost to Power over the same 10km distance in the NSW title a week later.
A week later again, the Kiwis lined up for the Victorian 10-miles cross-country at Yarra Bend in Melbourne. Halberg and his teammates smashed the locals, Halberg running 52:18 ahead of teammates Kerry Williams (52:32) and Pat Sidon (52:40). Next came the first Victorian, Don Brain, followed by three more NZers and the 19-year-old Herb Elliott.
It was a salutary lesson all round. Elliott was impressed by Halberg's hardness. "This is a much tougher business than middle-distance running," he told journalists. "I think I'll do more of these kind of events. They'll be good for me."
And for the Victorians in general, the race – along with subsequent cross-Tasman competitions – opened their eyes to the efficacy of their rivals' Lydiard-based training. A few years later, led by Ron Clarke, Victoria flipped both the Australia-New Zealand and Victoria-NSW power balance in distance running.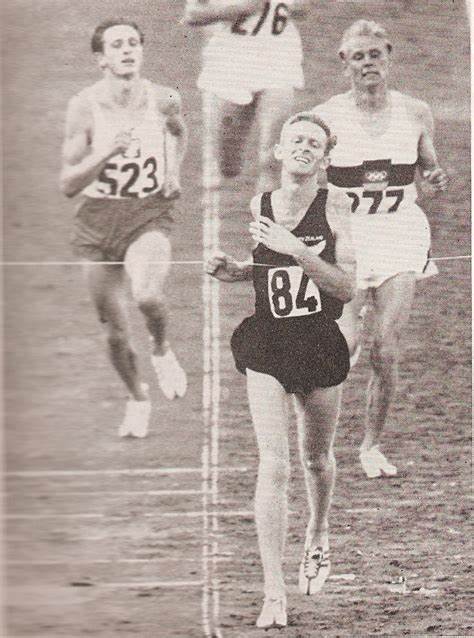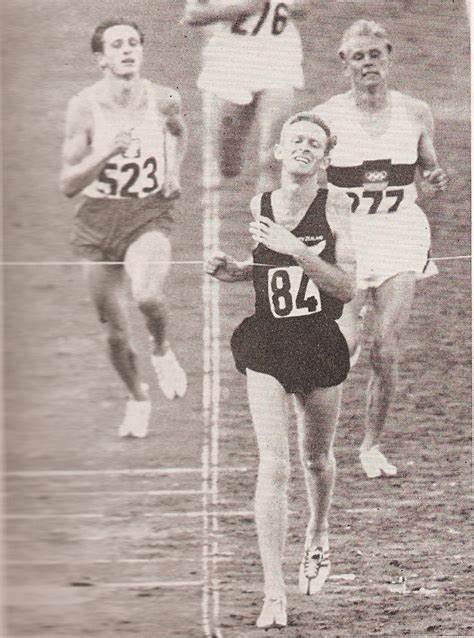 Following Cardiff and Rome and a 1961 European tour which featured three world records, Halberg successfully defended his Commonwealth 3-miles title in Perth in 1962. A bunched field went into the final lap, with many possible winners including six miles gold medallist Bruce Kidd of Canada, Halberg, Australians Ron Clarke, Albie Thomas and Pat Clohessy, England's Bruce Tulloh and Chris Chataway and an unknown Kenyan named Kip Keino.
Just over 53 seconds later, the winner was Halberg. Clarke came home strongly to beat Kidd, Tulloh and Thomas for the silver medal. Keino, of whom much more would soon be heard, faded to eleventh.
Clarke, too, went on to greater things, smashing world records as he re-defined track distance running over the next four years. He had many more races against Murray Halberg, including defeating him and taking down the New Zealander's three mile world record in Melbourne at the end of 1964. 
Clarke raced all around the world, but as long as Halberg remained active, he had fierce competition on his own patch.
Once Halberg retired, he threw himself into business and philanthropic work with the same determination to succeed as he had shown in his running. That aspect of his life would warrant a whole tribute of its own.
It is as a runner, though, that we best remember him. It speaks volumes that despite Snell's three Olympic gold medals and world records, Halberg remains in the conversation when it comes to discussion of New Zealand's greatest male athletes.
In Herb Elliott's autobiography with journalist Alan Trengove, The Golden Mile, Elliott gives an assessment of his opponents in the Dublin world record mile. Of "Halberg of the shaven head, the withered arm, the dry humour and the sardonic grin," and perhaps with the previous year's 10-mile cross-country front of mind, Elliott observes:
"I wouldn't like to get beaten by you, Murray. In your quiet, steely determination and your belief in yourself you remind me too much of myself."
Written as both runners were approaching the height of their powers, this still stands as a fitting epitath for a great runner.