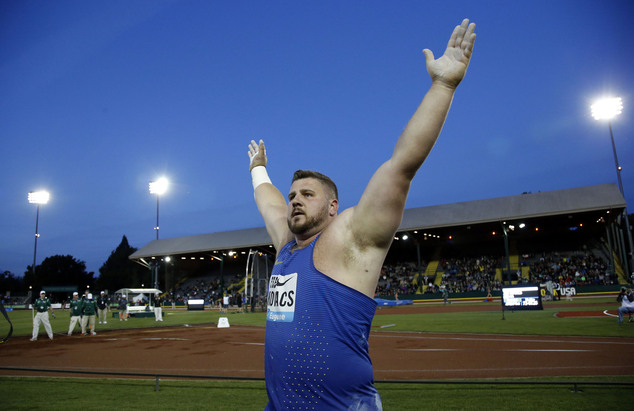 Men's Hammer
Pawel Fajdek of Poland wins the men's hammer throw with a throw of 263 feet, 4 inches. Dilshod Nazarov of Tajikistan is second (256-3) and Wojciech Nowicki of Poland is third (252-2).
Women's 800 Meters
Alysia Montano wins the women's 800, a race featuring 10 Americans, in 2:00.78. Kate Grace is second (2:01.16) and Chrishuna Williams is third (2:01.69. Former Oregon runner Laura Roesler is seventh (2:02.27).
Women's Discus
Croatia's Sandra Perkovic wins the women's discus with a throw of 224-11. Germany's Nadine Muller is second (214-3) and Melina Robert-Michon is third (208-11).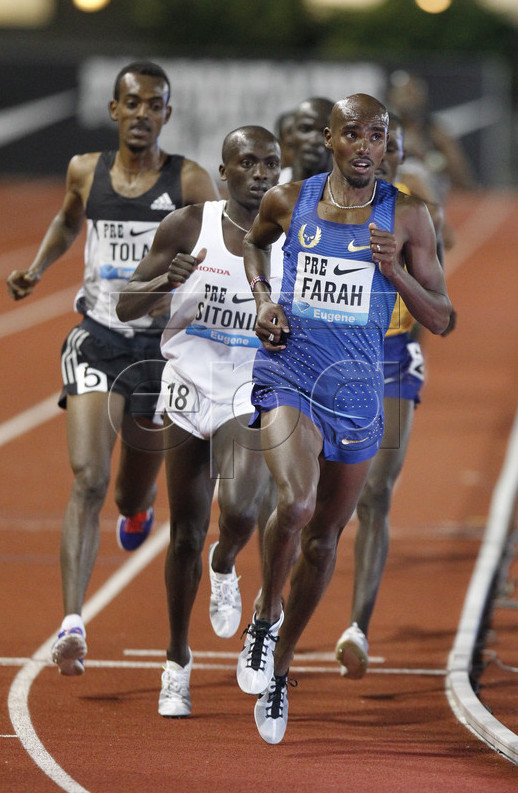 Women's 5,000 Meters
Hellen Obiri wins the women's 5,000 in 14:32.02 as Kenyans grabbed seven of the top eight spots. Viola Jelegat Kibiwot was second (14:35.13) and Vivian Jepkemoi Cheruiyot was third (14:35.69); both are from Kenya.
Women's Long Jump
Brittney Reese of the U.S. wins the women's long jump with a leap of 22-8½. Serbia's Ivana Spanovic second (22-7) and Great Britain's Lorraine Ugen third (22-2¼).
Men's Shot Put
Joe Kovacs of the U.S. wins men's shot put with a throw of 72-7¼, the best in the world this year. NZ's Tom Walsh second (68-4½) and American Reese Hoffa finished third (67-6¼).
Men's 10,000 Meters
Mo Farah of GB wins the men's 10,000 in 26:53.71, with five runners under 27:00. Kenya's William Malel Sitonik of Kenya second (26:54.66) and Tamirat Tola of Ethiopia is third (26:57.33).
Full Saturday schedule
12:00 p.m. Welcome/National Anthem
12:15 Men Triple Jump (West Outer Runway)
12:18 Men Pole Vault (East Outer Runway)
12:33 Men 110m Hurdles
12:42 Men Mile
12:53 Women 100m
1:03 Men 400m Hurdles
1:09 Women High Jump (East Apron)
1:12 Women Steeplechase
1:26 Men 800m
1:32 Men Javelin Throw
1:35 Men 400m
1:43 Men 5000m
2:04 Women 200m
2:13 Men 100m
2:22 Women 1500m
2:33 Women 100m Hurdles
2:42 Women 400m
2:51 Men Bowerman Mile