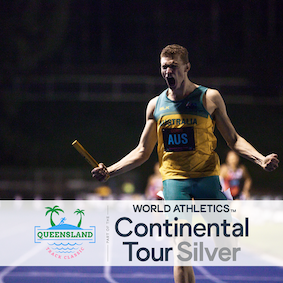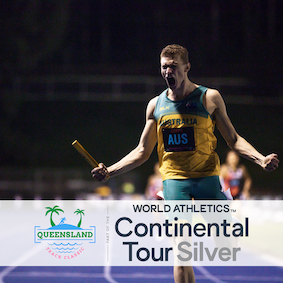 Athletics Australia, World Athletics, Oceania Athletics, and Queensland Athletics are very pleased to announce that the 2020 edition of the Queensland Track Classic, 20 March 2020, will join the World Athletics Continental Tour as a Silver level permit meet.
As one of only ten Silver level meets on the World Athletics Continental Tour, and the first of the series, we aim to provide the best all round experience possible for those in attendance, joining the likes of ISTAF Berlin, recognised as the oldest annual one-day meeting (going since 1921)
Another exciting aspect of the Silver level permit is the significant prize money on offer to the athletes on the day. Participation in the Continental Tour, at the Silver level, grants athletes the opportunity to gain valuable "B" level points, as they strive towards the Tokyo 2020 Olympic Games.
Securing a Silver level event is a great result for Australian Athletics and next year our ambition is to go one step further and obtain a Continental Tours Gold Level. A Gold Level meet is the highest scoring one day competition outside the Diamond League and will include some Diamond League status event such as Discus and Triple Jump.
In order to be successful, it is critical that we have the highest quality fields and best athletes available at the 2020 Queensland Track Classic so strongly encourage all athletes to nominate for the 2020 Queensland Track Classic.
Nominations for the Queensland Track Classic are now open at: https://bit.ly/3aJCVvh
We look forward to seeing you all at the QLD Sports and Athletics Centre on March 20th for an amazing night of Track and Field action!
—ENDS—