By Len Johnson
Australia lost one of its athletics' greats with the death of Rick Mitchell on 30 May.
A nation our size doesn't produce many Olympic gold medallists, even fewer on the male side of the gender balance. And still fewer in individual track events. With a silver medal in the 400 metres in Moscow in 1980, Mitchell is our most recent male Olympic medallist in an individual track event. Before 'Mitch', it's right back to 1968 and Ralph Doubell with his gold medal in the 800 metres in Mexico City.
Sadly 3-time Olympian Rick Mitchell passed away tonight in Brisbane from Prostate cancer

He won an Olympic 400m silver medal & ran in 3 consecutive Olympic finals 400m/4x400m relay.

He won four Commonwealth Games medals & his 400m PB of 44.84 ranks him #6 ?? all-time.

RIP Rick pic.twitter.com/HnKpXjW7SM

— David Tarbotton (@David_Tarbotton) May 30, 2021
I met Rick after he got back from the Montreal 1976 Olympics, where he was a finalist in the 400 metres. He was just 21 then and, as his Olympic teammate, club mate and training partner, Don Hanly, told me this week, the sum of their previous international travel was a junior tour to the US West Coast Hanly) and a trip to Singapore (Mitchell).
Check out Rick's come from behind 1980 silver Medal
Babes in the international woods, then. But that didn't stop Mitchell from riding the wave that had taken him from an unknown 18 months earlier, when he teamed up with career-long coach Norm Osborne, all the way to an Olympic final.
The Osborne group and the Pat Clohessy-Chris Wardlaw-Rob de Castella group – which I had joined on my return from Montreal (as a Games' tourist) – were among the athletes using the change rooms at Melbourne's Olympic Park. Neil King's group of 'pro' sprinters would send us out to the nearby 'Tan', the St Stephen's grass track or the Olympic Park track, with their incessant pounding of the speedball on the ceiling of the small gymnasium down the corridor ringing in our ears.
Ironically, Osborne's group of sprinters would do most of their training on the bumpy, pear-shaped grass track just down Swan St (now pretentiously renamed Olympic Boulevarde) while we distance 'plodders' would do our one (winter) or two (summer) track sessions a week on the Rekortan track at Olympic Park. None of us ever ran 44.84 for 400, as 'Mitch' did in Moscow.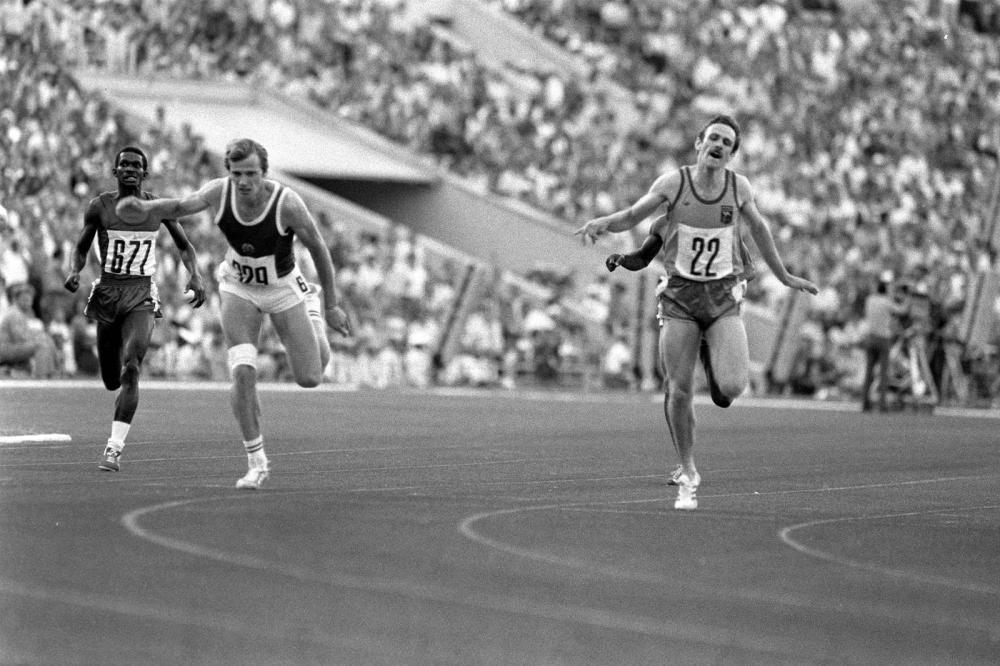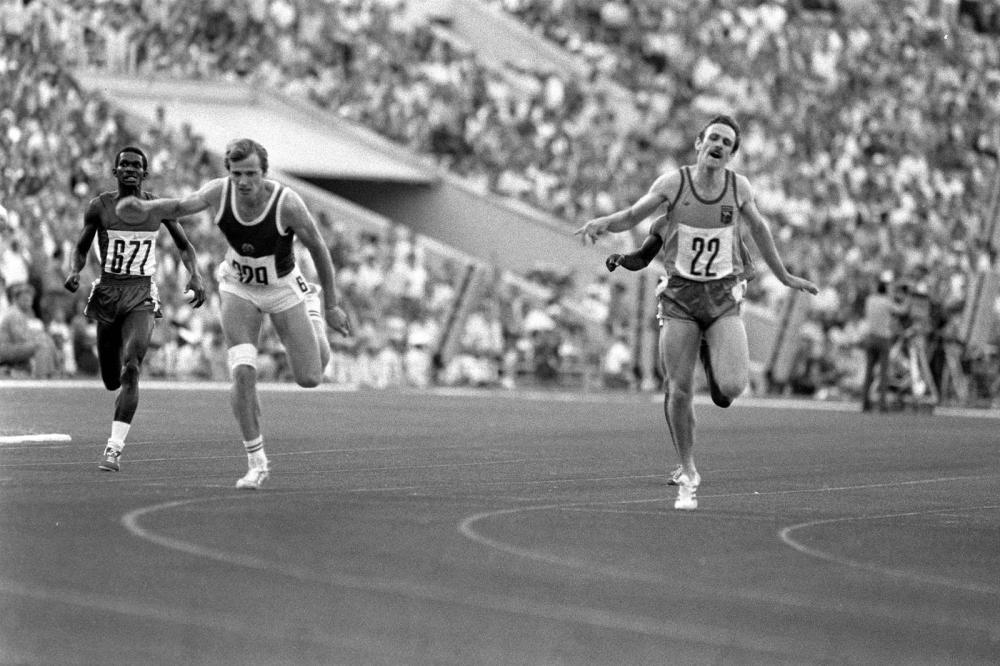 Mitchell always stood out in the group as someone you could strike up an easy conversation with. His interests – particularly his sporting ones – were broad and his manner was approachable. Later, I got to know Don Hanly pretty well, too, as he worked for the AFL and then Carlton footy club while I was covering AFL for The Age.
Rick Mitchell's passing was broadly covered in the days after his death, including by this writer on the World Athletics website. Athletics Australia had this tribute from Paul Jenes and Brian Roe.
It's not just Mitchell's individual track medal which is a rare achievement for an Australian athlete. Taking both track and field in the post WW II Olympic era there are only six others who have matched Mitchell's feat of a medal and a top-8 finish (or vice versa) at successive Olympics. Tim Forsyth did it with a bronze medal in the high jump in Barcelona and a seventh place in Atlanta, Dave Power with a bronze medal in the 10,000 in Rome following a seventh place in Melbourne; and, Ron Clarke with a bronze in the 10,000 in Tokyo and a sixth place in Mexico City.
Two road walkers have also done it: Noel Freeman took a silver medal in the 20km in Rome and was fourth in Tokyo; Nathan Deakes was eighth in Sydney in the 20km and then bronze medallist In Athens.
Top of the class in this statistic is another walker – Jared Tallent, the only Australian male athlete to get a medal in three successive Olympics with his silver in the 50km in Beijing, his gold in London and then another silver in Rio. Tallent also did the trick at 20km, finishing third in Beijing and seventh in London.
A couple of others produced top-8 finishes at successive Games. Darren Clark did it with fourth places in the 400 in both Los Angeles and Seoul, Robert de Castella with fifth and eighth in the marathon at the same two Olympics. Honorary memberships in this category go to Dmitri Markov, who finished fifth in the pole vault in Sydney after a sixth in Atlanta competing for his native Belarus, and Steve Moneghetti, who did two top-8s in non-consecutive Olympic marathons, his fifth in Seoul and seventh in Atlanta split by a 48th in Barcelona.