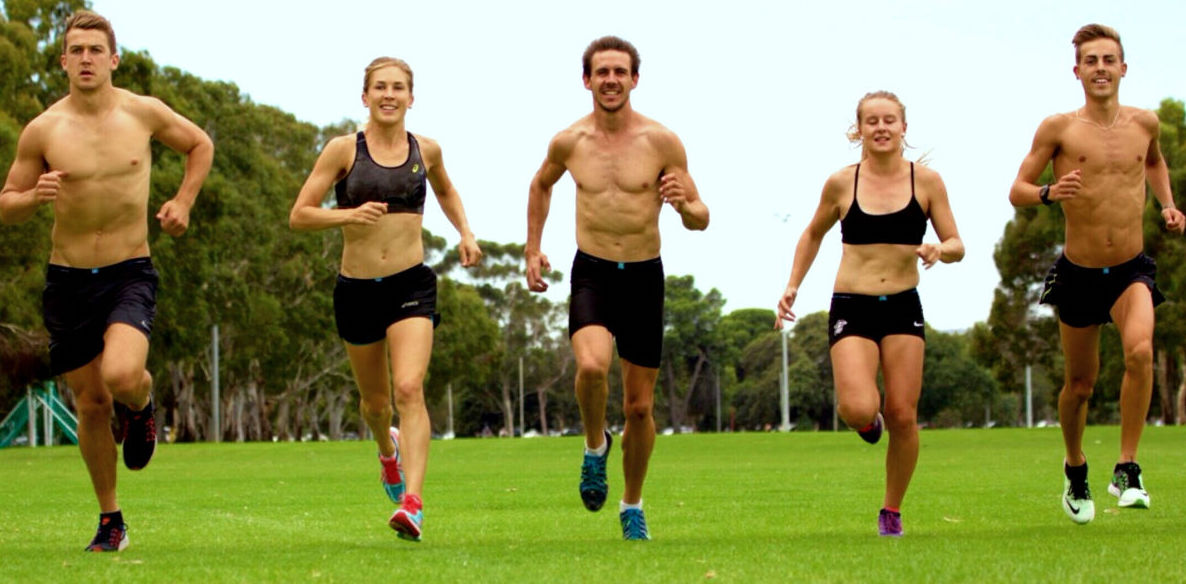 RUNDIES on RUNNER'S TRIBE
Keen for a cheeky run? Ready to kick some butt? Why don't you have a crack at your next goal in Rundies? We're keen to get behind you… : )
Getting the ball rolling
Developing and marketing a product with so many possible puns has provided plenty of laughs and opportunities for the creative-minded to have some fun. Jokes aside however, starting a business from scratch is a time-consuming and challenging experience that can also be very rewarding – you get out of it what you are willing to put in. Shifting out of the comfort zone is something we do as athletes on a regular basis but for Jack Trengove, Dylan Stenson and myself, launching into a new business venture was quite unfamiliar territory. Seeing brands like Skwosh Club and the Training App Sweat_mobile hit the market provided timely inspiration from athletes behind those business concepts.
"Our ultimate goal is to provide sportspeople with comfortable, functional, practical, consistent and easily accessible underwear, whilst also providing a means to boost the profile of certain sports and the athletes who take part."
The story behind this active underwear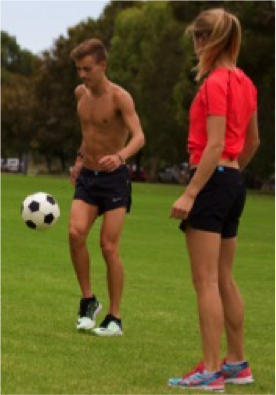 My 'trusty favourites' (running undies) were on their last legs and I was having trouble coming to terms with ditching them. This fantastic pair of underwear had been purchased overseas and I had not been able to find another pair like them. The thought of trying to design and create the ultimate pair of running undies so that I could have an endless supply of my favourites had sprung to mind but seemed a far-fetched ambition. Whilst speaking with Dylan one day about this thought however, we simultaneously came up with the label 'Rundies Running Undies!' With a bit of research and some advice and inspiration from entrepreneurs, we put together a business plan and saw that there was a gap in the market for specialised active underwear – designed by athletes. I floated the idea with my brother, Jack – who mentioned that bather-bottoms were generally the current preferred choice for footballers. With Dylan's Engineering background, my passion for anything that encourages people to be active and Jack well into his Bachelor of Business at Monash, we were ready to have a crack at this Rundies venture.
Stepping into action
We jotted down our own ideas about what features were a 'must' in sporting underwear. This was followed up with an online survey and we were grateful to have Running Mums Australia and South Australian running groups – Team Tempo and Team Daly give up their time to provide preferences, feedback and useful ideas. The verdict: Comfort, discreet underwear line (for the ladies), quick-drying and durable were high scorers. We investigated bamboo as a material for the lining. Not only did we find the natural anti-microbial and low-odour properties of bamboo appealing but the fabric feels as soft as a baby's bottom! Putting all of these features together and incorporating the appealing aspects of our own favourite sporting underwear was a big task. It was quite a day worth celebrating when the first samples arrived for us to try. Whilst Rundies are currently made in China, we would love to eventually have them manufactured locally and soon expand our product lines.
If we can enhance enjoyment of physical activity by reducing discomfort associated with chafing, cutting-in, wedgies and soggy nether regions, we're on to a winner. Any suggestions for future products are welcome via email to rundies@outlook.com.au. We encourage people to share their favourite #rundies moments (locations and sessions) on social media. Instagram & Twitter: @rundies_undies / Facebook Rundies Page. Have a bit of fun and be a little ballsy with it! Many thanks again to RMA, Team Tempo, Team Daly, Karlie Vince (KV Design) and the many people who have provided their generous support, feedback and advice so far.
"It doesn't even feel like you're wearing anything with Rundies" – Max Gawn 23/3/16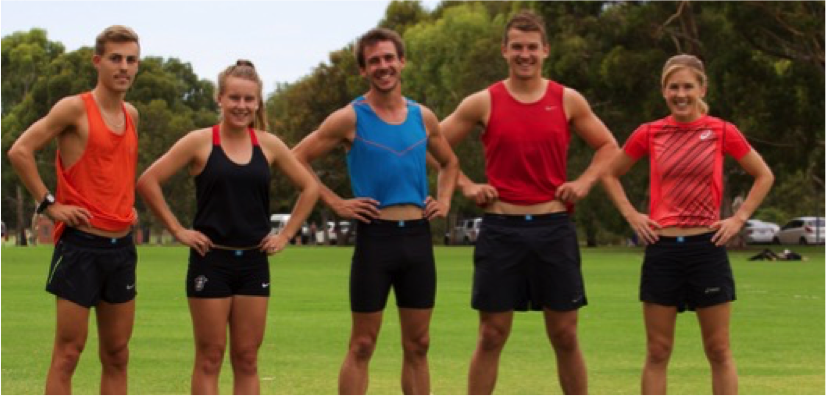 Warm Regards, Jess & The Rundies Tribe WWW.RUNDIES.COM.AU
ANY SUGGESTIONS EMAIL RUNDIES@OUTLOOK.COM.AU