In a gripping contest at the ASICS-sponsored Sydney Marathon, Betsy Saina of the United States displayed unwavering resolve to clinch the women's title, while Morocco's Othmane El Goumri emerged victorious in the men's category. This prestigious World Athletics Platinum Label road race unfolded under the scorching sun on a Sunday morning and witnessed remarkable performances by Saina and El Goumri.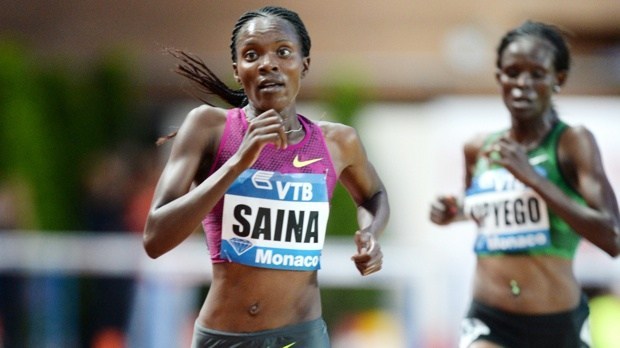 Saina, who had secured fifth place at the Tokyo Marathon earlier in March, completed the marathon with an impressive time of 2 hours, 26 minutes, and 47 seconds. Her determination paid off as she fended off a late charge from Ethiopia's Rahma Tusa, ultimately crossing the finish line with a slim six-second lead. Gladys Chesir claimed the third spot, finishing with a commendable time of 2:28:41.
On the men's side, El Goumri's dominance was evident as he completed the race in a remarkable 2 hours, 8 minutes, and 20 seconds. He managed to maintain a 23-second lead over Kenya's Laban Kipngetich, with Ethiopia's Getaneh Molla securing third place with a time of 2:11:22.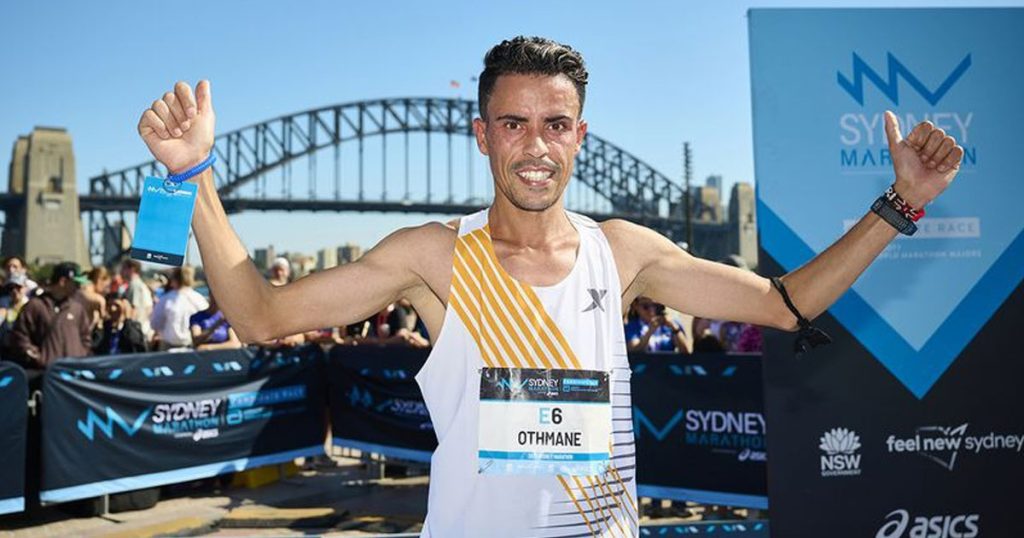 The race began under a blazing sun, with Saina and her fellow competitors reaching the 10km mark in 34 minutes and 57 seconds. At the halfway point, the clock read 1 hour, 14 minutes, and 23 seconds, with Kenya's Angela Tanui leading the pack. The athletes reached the 30km mark in 1:46:22, with numerous contenders still in contention.
View this post on Instagram
However, it was during the later stages of the race that Saina and Tusa made their decisive move. As they distanced themselves from the competition, they remained neck and neck through 35km in 2:02:49, while Tanui trailed in third place with a time of 2:03:35. Saina's determination remained unwavering as she pushed ahead, passing the 40km mark in 2:19:30, with a 16-second lead over Tusa.
Tusa, refusing to concede defeat, launched a late surge. Despite narrowing the gap to just six seconds by the finish line, it was not enough to overtake Saina, who claimed the coveted title. Tanui finished fourth in 2:28:52, followed by Ethiopia's Bekelech Borecha in fifth place with a time of 2:29:13. Sinead Diver, the Australian record-holder, clinched the national marathon title in 2:31:27, securing the eighth position overall.
In the men's race, El Goumri made a strategic move just before the 30km mark. However, he faced stiff competition from Tanzanian record-holder Gabriel Geay, who had set a personal best time of 2:03:00 in Valencia the previous year. After reaching the halfway point in 1:03:56, they remained neck and neck through 30km in 1:30:58.
Yet, Geay was unable to maintain the pace and fell to third place by the 35km mark. El Goumri surged ahead with a time of 1:46:11, while Kipngetich overtook Geay, completing the 35km mark in 1:46:28 compared to Geay's 1:46:58. Unfortunately, Geay had to withdraw from the race.
El Goumri's determination propelled him to victory in 2:08:20, with Kipngetich securing the second position in 2:08:43. Molla, who reached the 35km mark in 1:47:31, claimed the third spot in 2:11:22. Limenih Getachew, also from Ethiopia, finished fourth in 2:12:34, while Kenya's Moses Kibet, defending his title after setting an Australian all-comers' record last year, secured fifth place in 2:13:28.
Australian record-holder Brett Robinson won the Australian title with a time of 2:23:05, matching Diver's achievement by finishing eighth overall. The Sydney Marathon set a new record with more than 17,000 participants, solidifying its status as the largest marathon ever held in Australia.
This year's event celebrated the indomitable spirit and remarkable athleticism displayed by all participants, making the Sydney Marathon a truly memorable occasion for everyone involved.