Sifan Hassan (Ned) has set a new European record on the 10.000m at the FBK After Summer Competition in Hengelo, the Netherlands. Hassan crossed the line in 29:36:67 after 25 laps in rainy conditions to beat the previous record of Paula Ratcliffe which stood at 30:01:09 since 2002.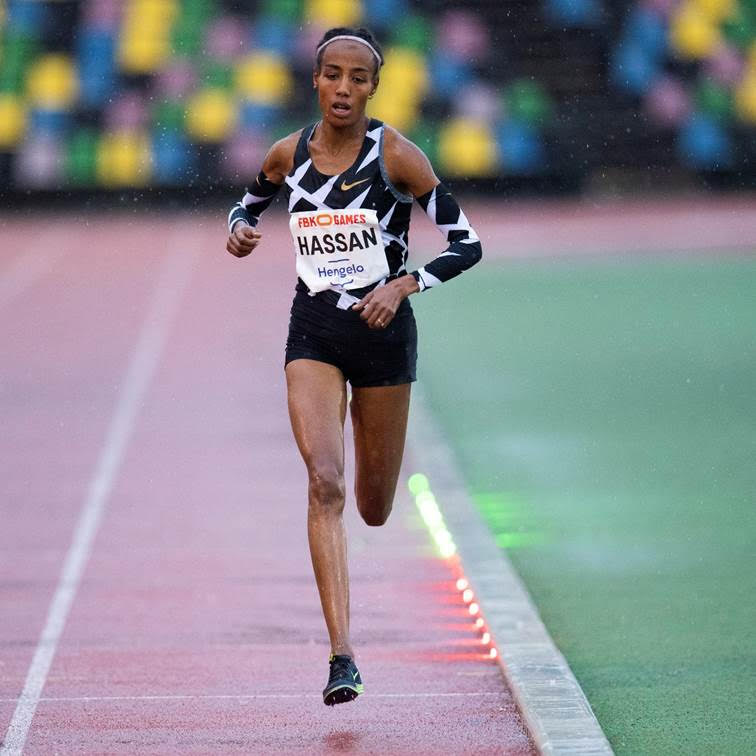 Hassan, the 1500m and 10,000m world champion, set out on world record pace assisted by the new Wavelight technology built into the track but conditions proved too difficult to really make a claim for a world record attempt. The new record means it's the first time a European female athlete completes the distance in under 30 minutes.
Sifan: "I am so happy to have run a new European record, especially a record that has stood for so long by such a strong athlete as Paula. It was a very difficult race today as it was so cold and wet. I was feeling really strong today and wished for a bit better conditions, but this record gives me a lot of confidence."
Hans: It's so great that Sifan was able to set a new European Record during such bad weather conditions. I have huge respect for all the athletes and their results today."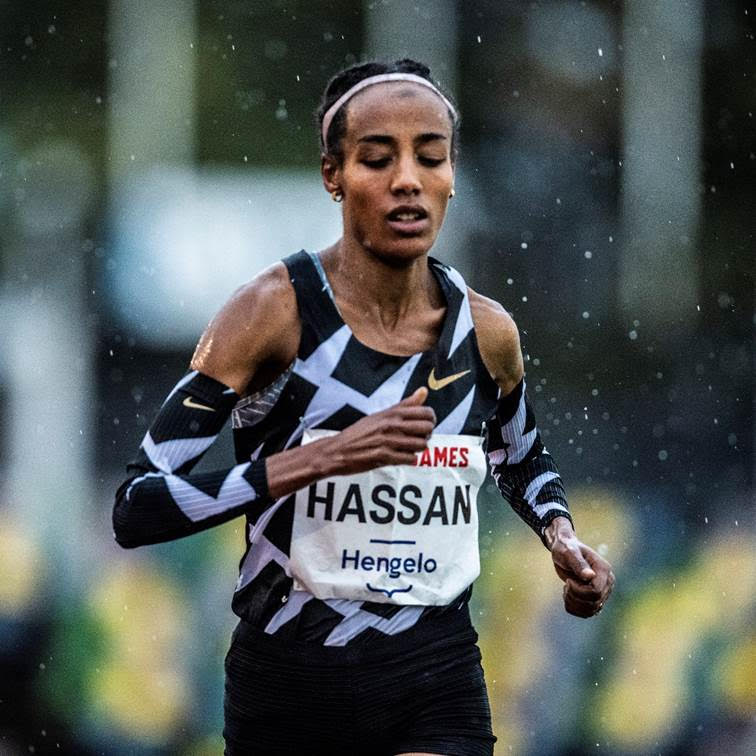 The FBK After Summer Competition was organized by Global Sports Communication, organizers of the original FBK Games which was cancelled earlier this year due to the global pandemic. This spinoff edition was brought to life after various key athletes wished to add one more race to their season with Hengelo proving the perfect grounds to organize the event. Athletes in Hengelo included Faith Kipyegon (Olympic & World Champion) and Yomif Kejelcha (Silver medalist Doha 2019 World Championships) while middle distance stronghold Laura Weightman (GBR) took on the role of pacer extraordinaire during Sifan's record race.
___
In the men's 5000m race,  Ethiopian Yomif Kejelcha was up against Australian 1500m, 3000m and 10,000m record holder,  Stewart McSweyn. McSweyn followed Kejelcha, who took control of the race by the half-way point. Kejelcha took the victory in 13:12.84 with McSweyn in 13:16.05.