Irish Australian Sinead Diver has set a new course record at the Medibank Melbourne Marathon, with a time of 2:25:19 – making her the fastest woman on the course and the fastest ever Australian female athlete to complete the 42.195km distance in Australia.
"Today was the best marathon experience I've ever had. It's really special to get a PB in my hometown. Finishing in the G, with all my family and friends cheering me on was so emotional," said Diver.
Diver is a three-time World Championship representative, and has a spate of wins to date including the Launceston 10, where she broke a course record and ran the fastest 10km road race by an Australian since 2006. Diver's best performance came at the Sunshine Coast Half Marathon where she ran 1:09:20, the fastest time by an Australian in 8 years and second fastest ever recorded in Australia.
The 2018 event set a new record for the 41 year-long Festival history, with 34,734 participants across the five distances – the highest figure yet; including a sell-out event for the SriLankan Airlines Half Marathon and the ASICS 10km Run.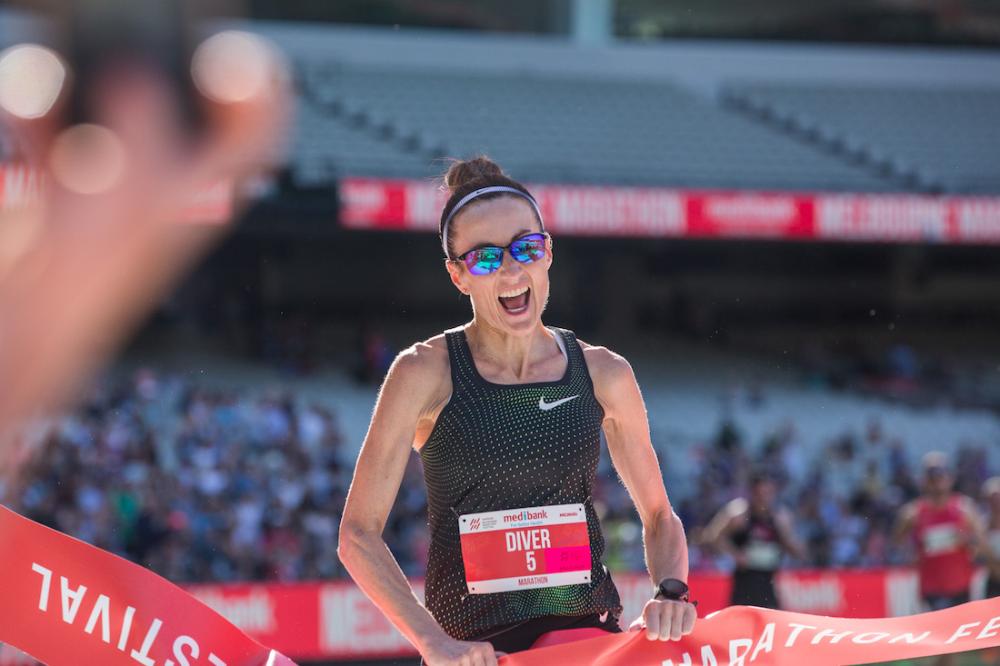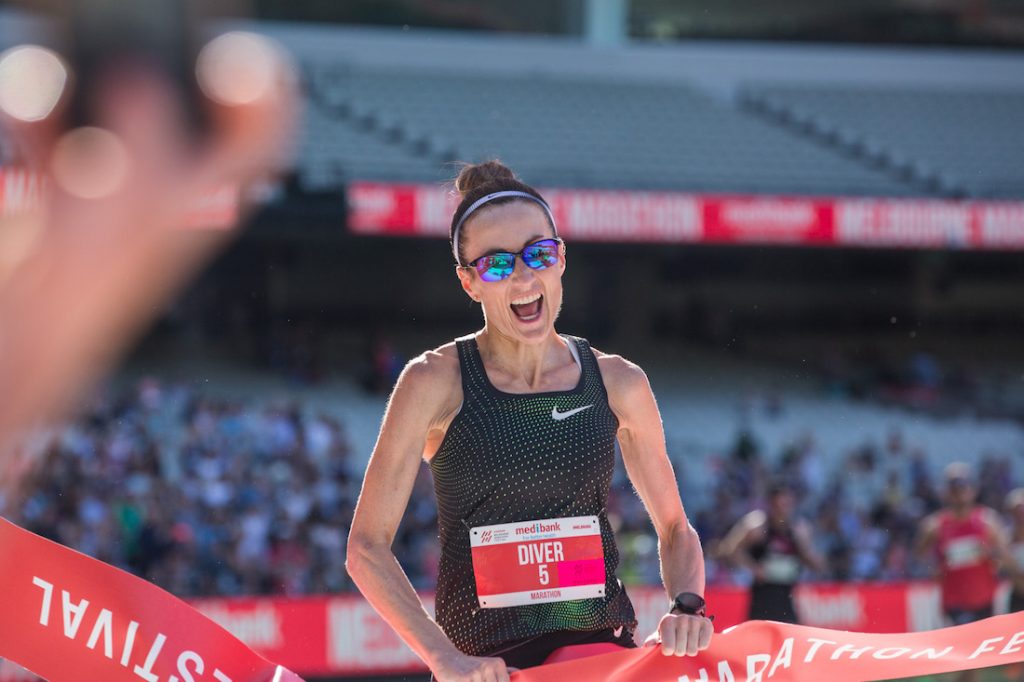 Melbournian Liam Adams won the 41st Medibank Melbourne Marathon in a time of 2:15:13, taking home $20,000 in prize money. Adams said, "It was a tactical race, it was amazing to come away with the win against such quality guys. I'm very happy to get the win on my home ground with all my friends, family and the Australian running community around me – they were such great support out there. It wasn't too bad going at the 30km mark, but that was short lived. My toes started going at 32km, and it was a bit of a battle after that. This afternoon I'm off to the pub to celebrate with friends and family".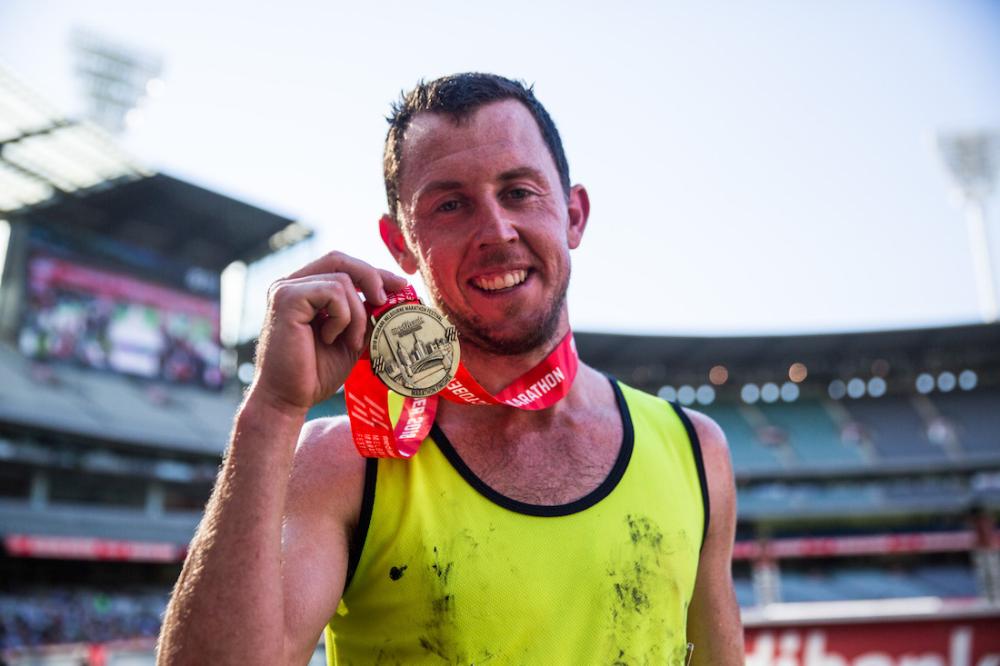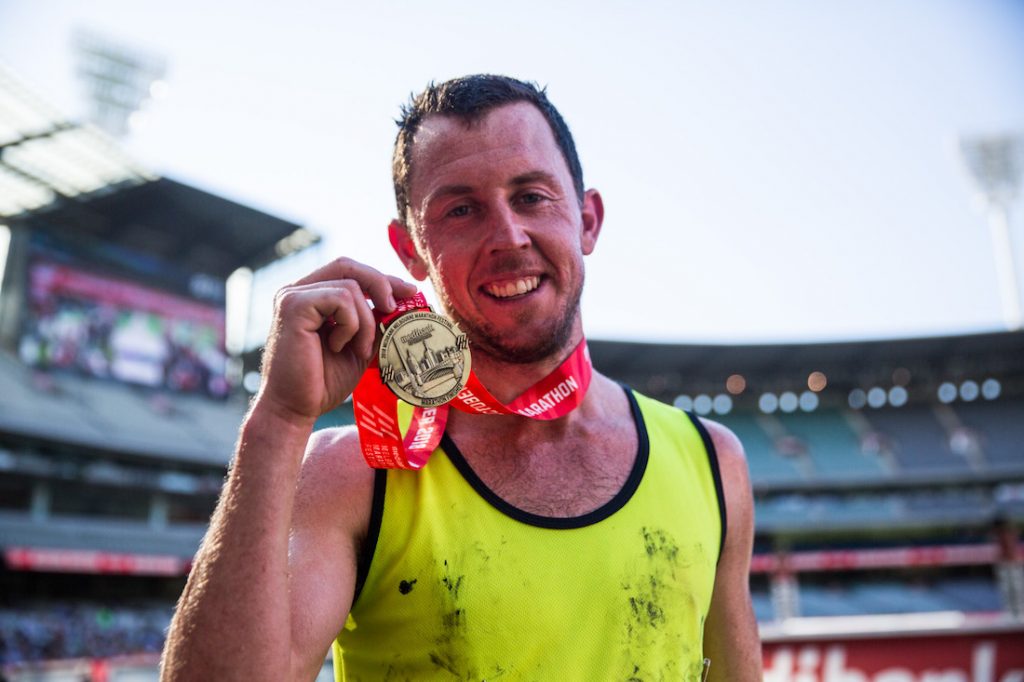 Adams debuted in Melbourne in 2013 in 2:14:09 and has a PB of 2:12:52 at the 2017 Berlin Marathon. He placed 5th at the 2018 Commonwealth Games Marathon on the Gold Coast and was the fastest Australian in the Rio Olympic Marathon.
Kenya's Dominic Ondoro took out second place at the 2:16:55 mark, while fellow Kenyan William Chebon Chebor ran third, with a time of 2:18:05. Impressive times were set by Australians Rochelle Rodgers, who secured the second fastest female time with 2:47:05, and Erchana Murray-Bartlett who completed the run time in 2:54:11.
The first athlete to cross the SriLankan Airlines Half Marathon finish line was Australian International Representative Brett Robinson, who raced against the clock to secure a time of 1:04:15. 2014 Commonwealth Games representative Melanie Panayiotou indicated she is on the comeback trail being the first female to complete the 21.1km distance, with a time of 1:15:17. Australian Louis Mcafee secured second place with a time of 1:06:11, followed by Matthew Hudson at 1:06:21. International Representative and New Zealander Camille Buscomb snatched a time of 1:17:28, and Australian local Jayne Grebinski raced in at the 1:20:08 mark.
Paralympic medalist Michael Roeger set a new T46 world record of 2:23:31, comfortably eclipsing the former mark of 2:26:44. This indicates Roeger will possibly make the move to road racing as we head in towards the next Olympic cycle.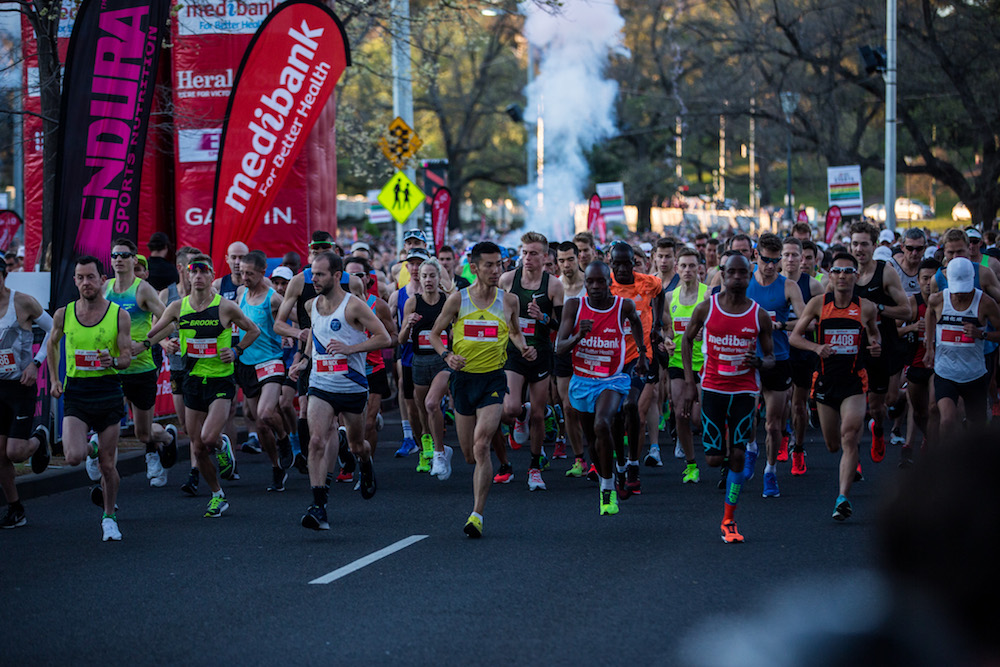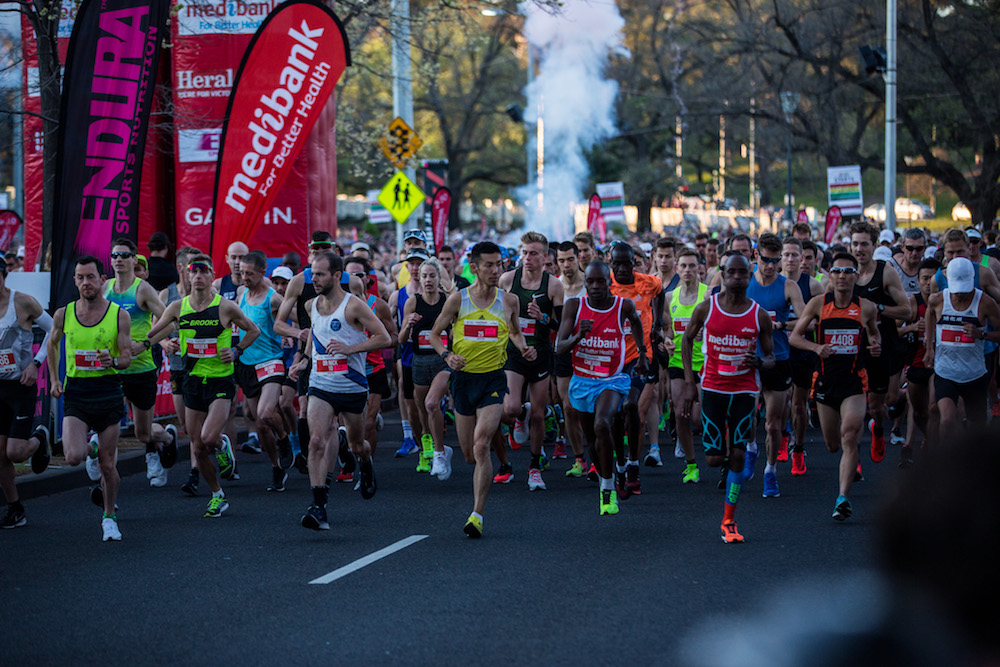 The ASICS 10km was won with a time of 00:29:23 by Australian Harry Summers, followed less than a minute later by Jordan Williamsz at 00:30:18, narrowly beating Irishman Paul Robinson, who took the 00:30:24 spot. It was an Australian clean sweep for the females in the ASICS 10km, with Melissa Duncan coming first (00:34:19), Henrietta Lawrence second (00:34:45) and Charlotte Wilson in third (00:35:14).
Marcus Gale, Festival Director, said "The Medibank Melbourne Marathon Festival is an event that consistently unites our city, and in 2018 we felt this more than ever. Today, our participants have run 556,507km on the streets of Melbourne and sold out two event distances: the SriLankan Airlines Half Marathon and the ASICS 10km. This support was also felt by the multitude of charities our amazing runners fundraise for. This year's Medibank Melbourne Marathon participants raised in excess of $1,300,000 for a huge number of worthy causes across the country, with funds continuing to rise."
The day saw entrants of all ages and abilities banding together to sprint, run, jog, walk and wheel past some of Melbourne's most iconic landmarks. The oldest participant, Antony Martin, 90, cut a fine figure as he completed the SriLankan Airlines Half Marathon, while the Festival's youngest entrants were pushed in prams in the 3km walk. The day was particularly momentous for five entrants: Ian Campbell, Bryan Flegg, Nev Gardner, Chas Harcoan, and Dennis Nish who will receive their "Legend Spartan" status as they cross the Melbourne finish line for a 40th year. Following in their footsteps were the hundreds of participants who were recognised as Spartans, as they ran the event for a tenth time and were awarded their sought after green singlets.
The 3km walk saw athletes of all ages taking part, including Malvern Primary's newest running group – the Lightning Boltz – a group of seven Prep and Year Four students running to raise money for Premier Charity Partner, the Cerebral Palsy Centre of Education.
Medibank ambassador Michelle Bridges helped entrants warm up in the Medibank yoga zone, offering tips on injury prevention and words of encouragement, and taking part in the 5km run.
The event saw over $1,300,000 raised for various charities and fundraising initiatives, with funds continuing to climb. A particular stand out was "Archer's Army", a group of 66 participants who took part in a variety of distances to raise money for little Archer, a five year old boy diagnosed with stage four Burkitts Lymphoma earlier this year. The Army raised over $24,000 and even included MP Ben Carroll, Member for Niddrie Electorate.
Various associate charities including Cathy Freeman Foundation, The Australian Red Cross, The Heart Foundation and the JMB Foundation were all well represented by a drove of fundraising runners on the day, with thousands of dollars raised for each cause.
The Festival saw some of the city's biggest names taking part in the event, from Australian athletic legend Steve Moneghetti to Medibank ambassador Michelle Bridges, local influencers Chris Nayna and Liz Lyons, and Channel 9 stars Tony Jones, Nathan Currie, Brodie Harper, Alexis Daish and Madeline Slattery.
The Active Feet Runners Expo was open from Thursday to Sunday, providing racegoers and supporters with the chance to get advice and shop with up to 30 sponsors and exhibitors, including top technology company Garmin and local activewear brand, 2XU.
Now in its 41st year, the Marathon has seen a notable demographic change over the last four decades. According to new analytics and insights from SAP, the Medibank Melbourne Marathon's official technology partner, both pace and participation have skyrocketed over the past 40 years.
The total cumulative distance by all runners in the Full and Half Marathons over the past ten years is 4,942,026 kilometres – equal to 123 times around the earth. In 2017, the Marathon runners produced the cumulative power of 17,790kWh – equivalent to supplying 24 hours of power to 433 Aussie homes.