In 1993 Paul Keating was the Australian Prime Minister, Jurassic Park was the highest-grossing film and the first GEL-KAYANO™ TRAINER was created.
Fast forward to 2023 and how things have changed. Today, ASICS celebrates the landmark 30th iteration of the iconic GEL-KAYANO™ series which has been developed as the result of the ASICS Design Philosophy. This unique approach embodies ASICS' long-standing commitment to rigorous user testing, biomechanical science, sustainability and decades of continuous innovation to create products that feel best for both body and mind.
It is this approach that has enabled the creation of the GEL-KAYANO™ 30. The shoe reimagines the level of comfort that can be achieved in a stability shoe through the inclusion of new 4D GUIDANCE SYSTEM™ technology that supports runners by adapting to pronation changes over the course of a run caused by fatigue.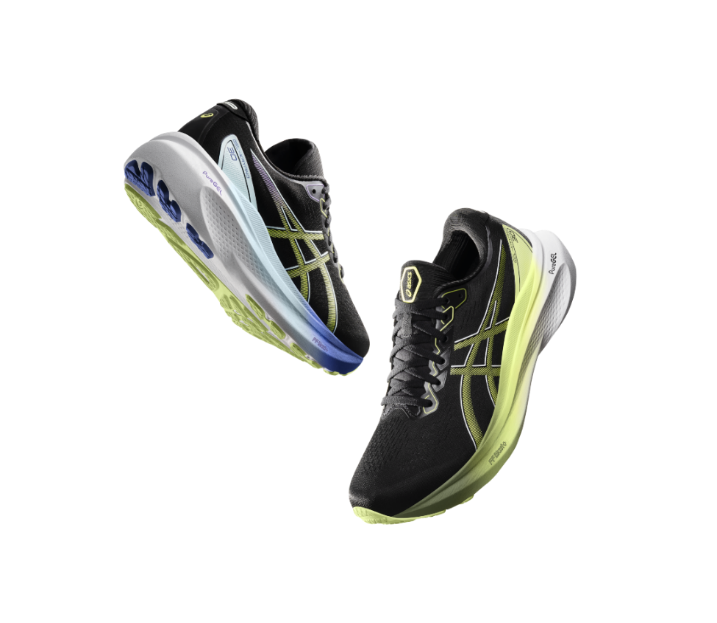 Instead of bracing the feet to restrict movement, the 4D GUIDANCE SYSTEMTM features an integrated design that works with movement of the body to continue providing optimum stability and enhanced comfort when a runner needs it most.
GEL-KAYANO™ 30 has also been specially developed to deliver softer landings thanks to its new PureGEL™ technology, providing increased shock absorption and smoother transitions for the runner. In addition, the shoe features improved comfort and speed through a combination of lightweight FF BLAST™ PLUS ECO cushioning, and an increased 4mm in stack height.
View this post on Instagram
The result of all these advancements is a shoe so comfortable it barely feels like a stability shoe at all. In test conducted by ASICS Institute of Sport Science in Kobe the GEL-KAYANO™ 30 delivers significant improvements in comfort to its predecessor. Testers also experienced that the shoe was even more comfortable after long runs than when they first put them on.
Alexander (AJ) Andrassy, Global Director of Performance Running Footwear said: "There's a reason why the GEL-KAYANO™ shoe is an ASICS legend. For decades it has been a fan favorite for runners looking to take on everything from 5km races to full marathons. That's why we are so excited to make such a landmark development for GEL-KAYANO™ 30. The new shoe offers advanced stability, comfort and cushioning – all while weighing less – to deliver a fit and ride that's better than ever."
To celebrate the release of the GEL-KAYANO™ 30, ASICS have created a pop-up time-travel portal at Westfield Bondi Junction to give Sydney fans the opportunity to step back in time to 1993 when the GEL-KAYANO™TRAINER was first created and learn all about the ways this iconic shoe has evolved since then. Runners will also have the opportunity to wear-test the new GEL-KAYANO™ 30 and experience the next level of comfort in a stability shoe.  For this interactive experience head to Level 2 (Opposite Glassons) until 18th July.
The new GEL-KAYANO™ 30 will be available to buy instore and online from today at www.asics.com.au and retailers. RRP $280. Runners when considering the product will benefit for the first time from ASICS labelling the shoe with its total amount of CO2e emissions emitted across its lifecycle, enabling consumers to make an informed purchase decision when it comes to the shoe's environmental impact. The GEL-KAYANO 30's carbon footprint is 14% lower than the industry average.
To find out more about GEL-KAYANO™ 30, visit www.asics.com.au. To learn more about ASICS' commitment to sustainability, visit http://www.asics.com/au/en-au/mk/sustainability