Eliud Kipchoge of Kenya is currently the best marathon runner in the world. The 2016 Olympic champion is aiming to run faster at the BMW BERLIN-MARATHON on September 24 than his compatriot Dennis Kimetto who set the world record on the renowned fast course in 2014, stopping the clock at 2:02:57. Kipchoge was only eight seconds slower than Kimetto in the 2016 Virgin Money London Marathon. A few months later he dominated his rivals to win the Olympic title in Rio. The Kenyan knows all about the Berlin course: he won in 2015, running 2:04:00 despite the insoles of his running shoes flapping for much of the race. Two years previously he finished second in Berlin with another impressive time, 2:04:05 while his compatriot Wilson Kipsang broke the world record with 2:03:23. Kipchoge's personal best is 2:03:05, set when he won London in 2016. The BMW BERLIN-MARATHON is an Abbott World Marathon Majors event and an IAAF Gold Label Road Race.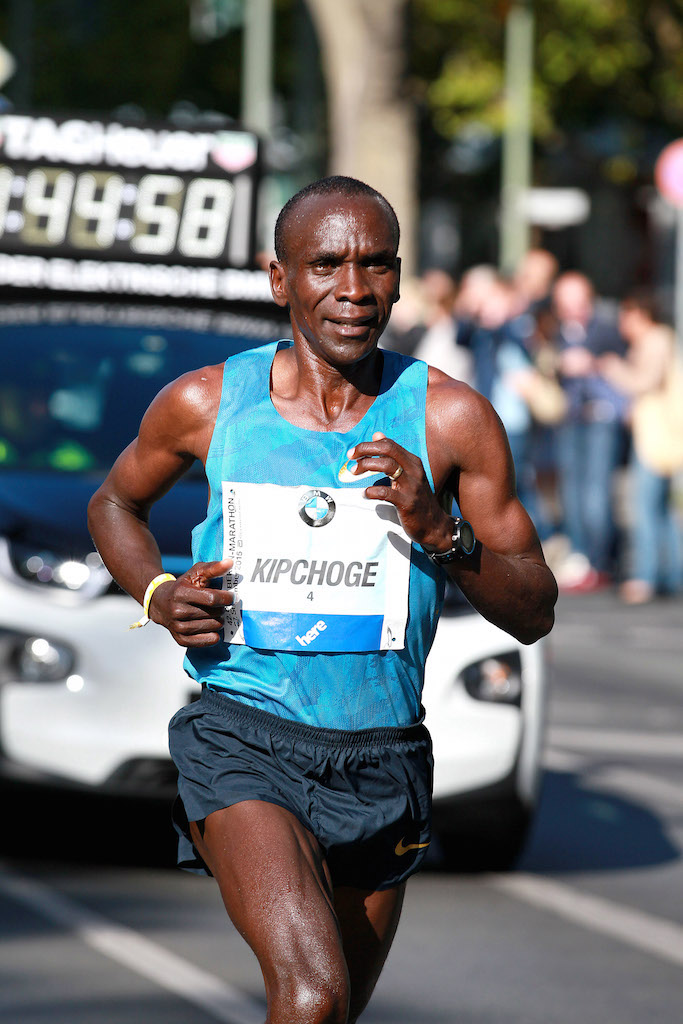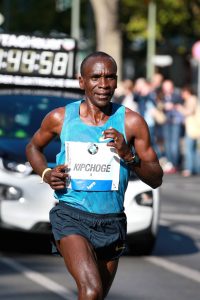 At the beginning of May Eliud Kipchoge took part in a "Laboratory Test" under special conditions on Monza's Formula One circuit and ran the fastest time ever recorded for the marathon: 2:00:25. However, this was achieved with practices not permitted in normal races. For example pacemakers were rotating.
Eliud Kipchoge has made clear his objective in Berlin: "I was very close to breaking the 2 hour barrier in Monza. Now I believe the BMW BERLIN-MARATHON is the perfect venue for attacking the official world record." It is the first time in the long history of the BMW BERLIN-MARATHON that a men's Olympic marathon champion will compete in the elite field.
The Kenyan is 33 and can look back on a long and consistently successful career as a long distance runner. He became the World 5,000m champion in 2003, won silver and bronze at the same distance in the Olympic Games of 2004 and 2008 respectively and is the reigning Olympic Marathon champion.
The BMW BERLIN-MARATHON is one of the races of the Abbott World Marathon Majors, bringing together the top marathon races around the world and was founded in 2006. The full line-up of the Abbott WMM is Tokyo, London, Boston, Berlin, Chicago and New York. So far ten world records have been broken at the BMW BERLIN-MARATHON – three by women and seven by men. The last six men's world records have been set in Berlin, beginning in 2003.
More information is available online at: www.berlin-marathon.com