The marathon and race walking courses for the 2020 Tokyo Olympic and Paralympic Games will start and finish at New National Stadium and take competitors on a scenic tour the world's largest metropolitan area with a population of nearly 35 million – and take in some of the capital's most iconic landmarks.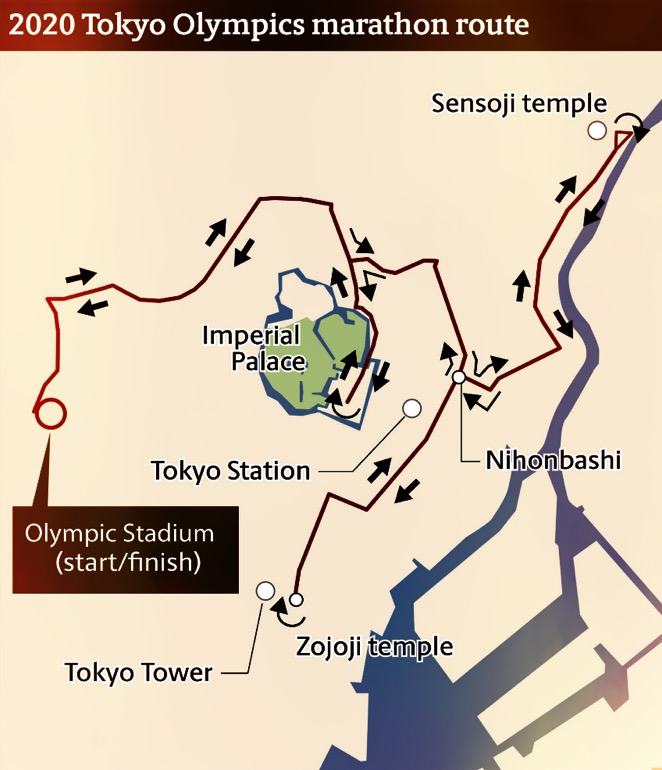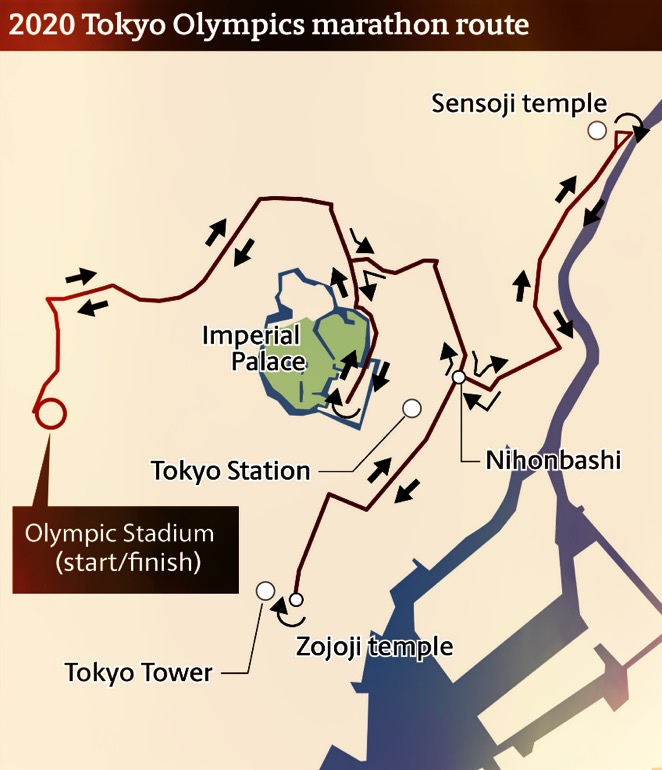 Other than the initial downhill and the slight uphill toward the end, the roads are virtually flat, with a maximum elevation of 34 meters.
"It's a course that takes you through Tokyo's famous tourist spots," -Tokyo Gov. Yuriko Koike
"It will be the best Olympic course ever." -Tokyo 2020 sports director Koji Murofushi
The games will take place during the hottest part of the year in the city in late July and early August, when the average daily high temperature is 30ºC and can reach up to 40ºC+.
The International Olympic Committee approved a competition schedule for the Tokyo Olympics, with an early start time of 7am set for the marathon events.
End
Further reading:
Scientists nail the coolest course for marathoners at the 2020 Olympics
The modeling indicates that runners will stay slightly cooler if they stick to the right side of the course on the outgoing leg, and the left side when returning, the researchers report this month in the International Journal of Biometeorology. The study suggests temperatures could be 26°C to 28°C when the race starts and climb gradually over the next few hours.
http://www.sciencemag.org/news/2018/08/scientists-nail-coolest-course-marathoners-2020-olympics