Written by Grace Kalac – Runner's Tribe – Reporting from the Gold Coast
While Joseph Deng was initially considered a controversial selection for the Games, the Australian selectors proved their point as the teenager advanced to the men's 800m final. Deng seized the first non-automatic spot after finishing third in heat one, clocking 1:45.72.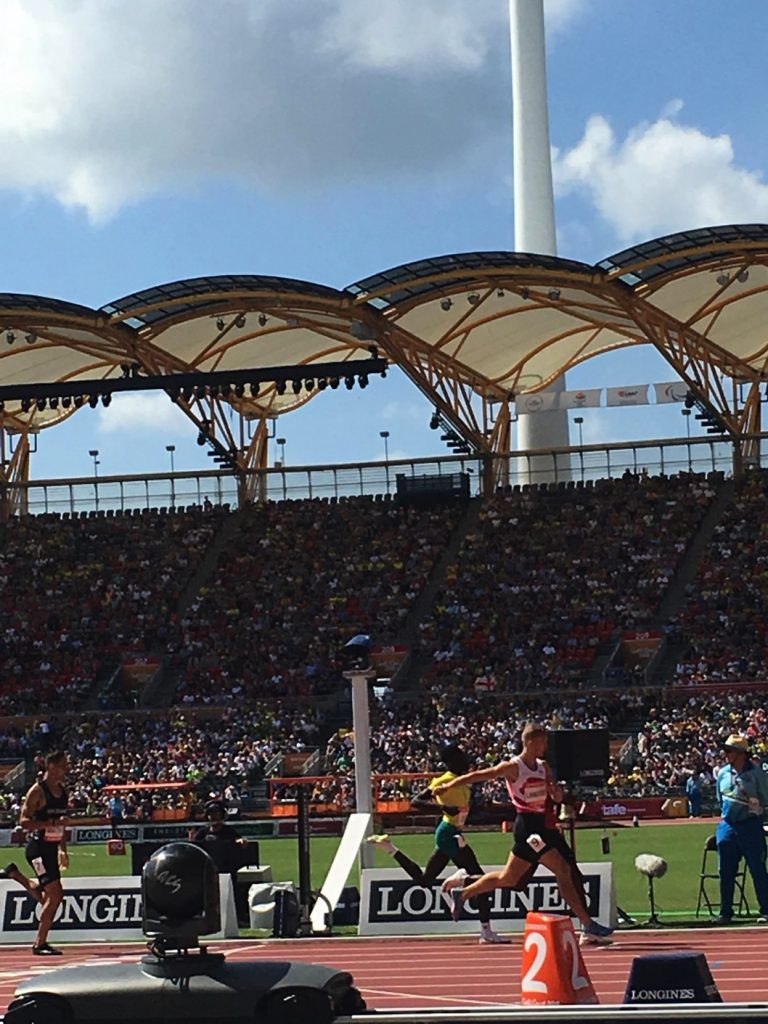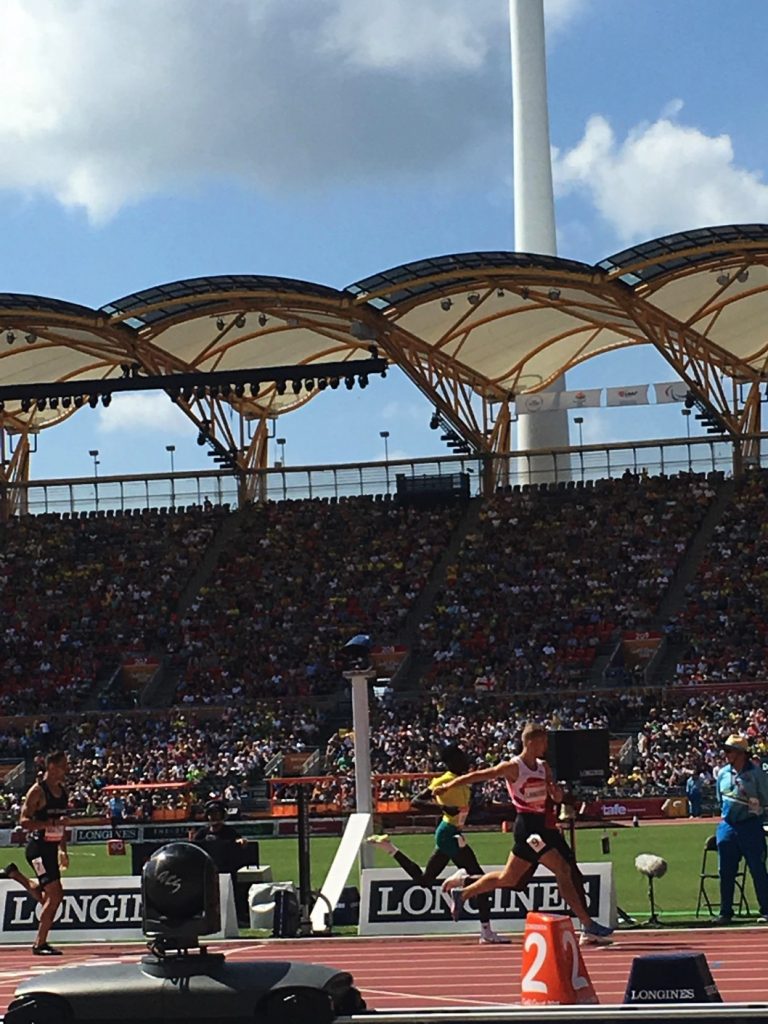 A tactically sound race by Luke Mathews saw him finish second in his heat and auto-qualify for the final, to be held on Thursday evening, with ease. Mathews placed second in heat two with 1:46.53 behind Glasgow 2014 winner Nijel Amos.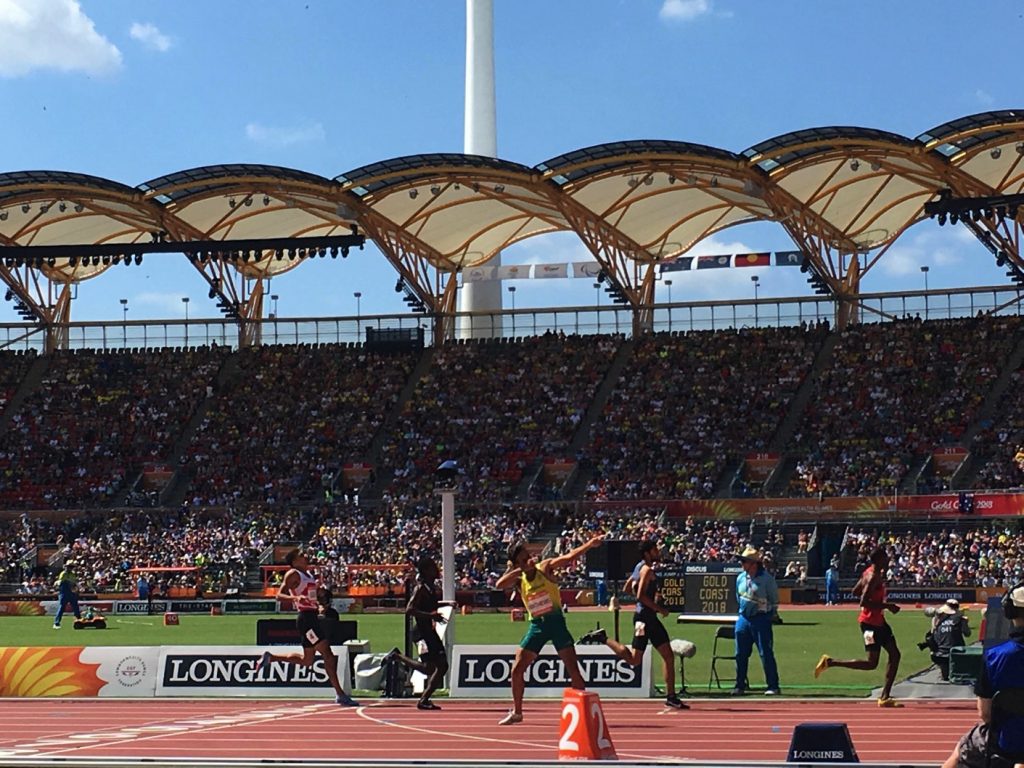 Long Jumper Henry Frayne has secured his place in men's long jump final after soaring to a new Commonwealth Games record of 8.34m on his very first jump in the qualification round. Surpassing his previous career best by seven centimetres, Frayne will go for gold in the final on Wednesday evening, joined by fellow Aussies Fabrice Lapierre and Chris Mitrevski.
Lauren Wells fell short of a spot in the women's 400m hurdles final, clocking a season best time of 55.73. The talented multi-eventer will take to the long jump pit tomorrow in the women's qualification round.
Hometown hero Riley Day impressed in the women's 200m heats, auto-qualifying for the Wednesday evening's semi-finals with a third place finish in 23.71.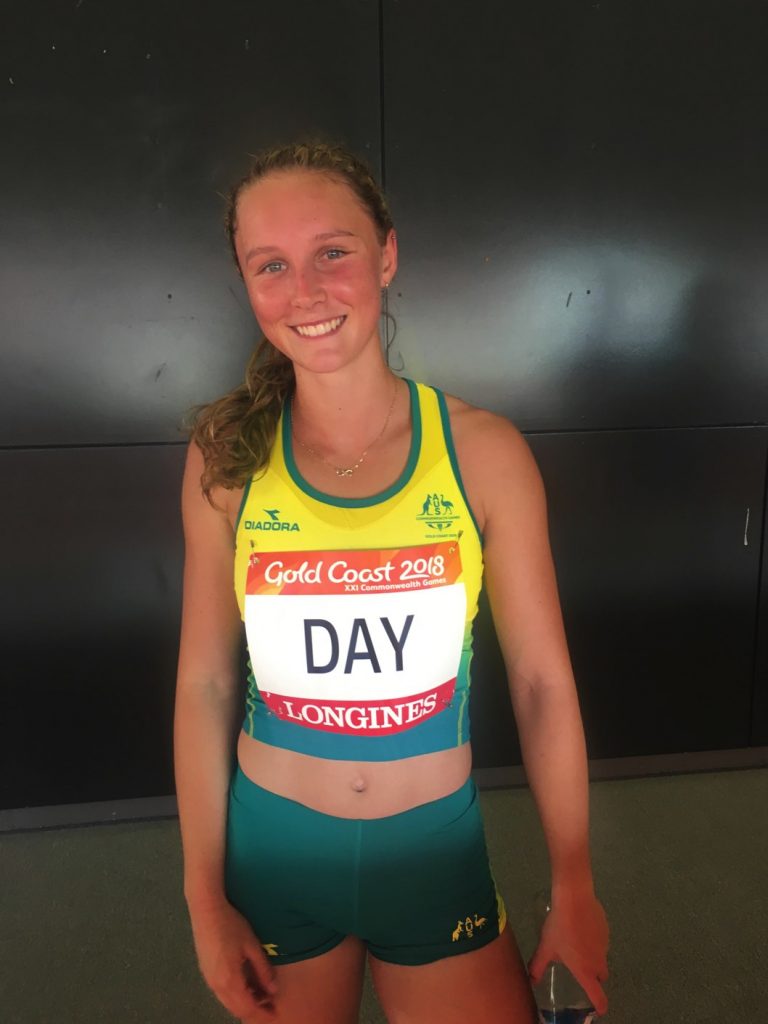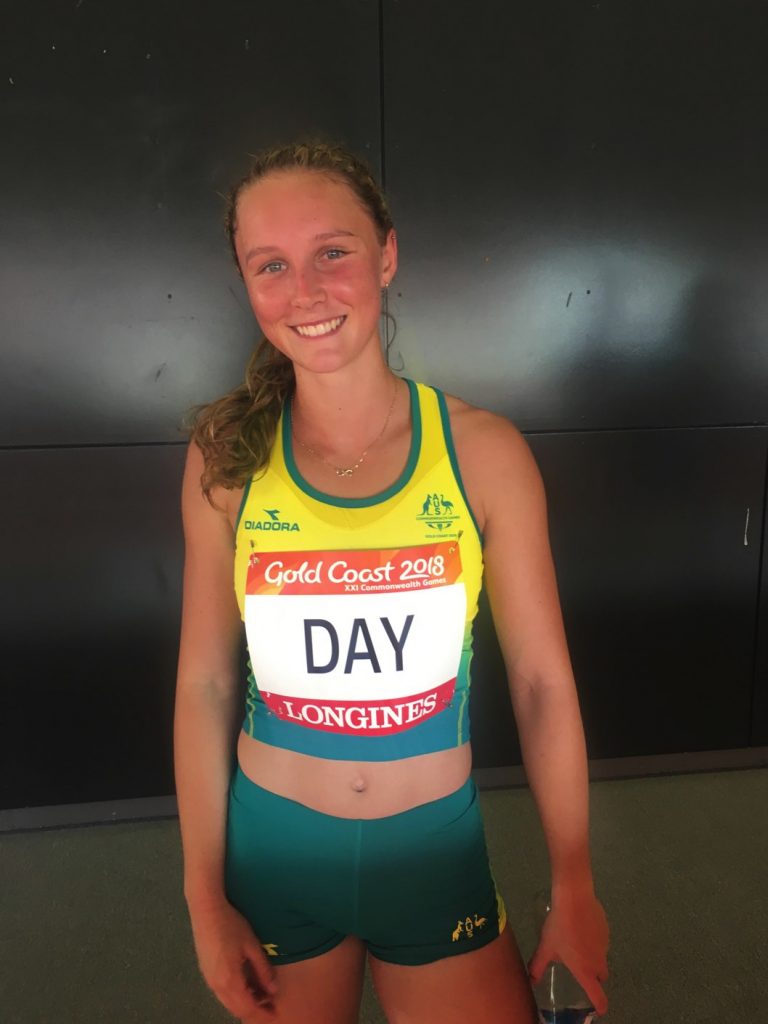 "I didn't run the full way. I knew I had to run relatively hard but once I saw where was I was, I eased up just to conserve as much energy as I could," the 18-year-old said.
"The semi will be like my final. And if I get into the final then that's a bonus."
Carrara stadium roared as Maddie Coates also finished third in her respective heat, running 23.51.
"The crowd was wicked. They helped me get across the line over that last 50m," Coates said.
The two will be joined in the semi-finals by Larissa Pasternatsky, who finished fifth in her heat in 23.55.
Alex Hartmann strolled through his men's 200m heat, claiming second and a semi finals berth in 20.66.