Paris, France; July 11, 2023 – Day Three of the 2023 World Para Athletics Championships belonged to James Turner (ACT) who burned his way to global gold number eight, while Australia's debutants stamped their presence in Paris.
Two-time Paralympic champion Turner added world title number six to his extensive resume with a triumphant victory in the 400m T36, maintaining his unbeaten record at the World Para Athletics Championships with a 52.26-second clinic in speed and style.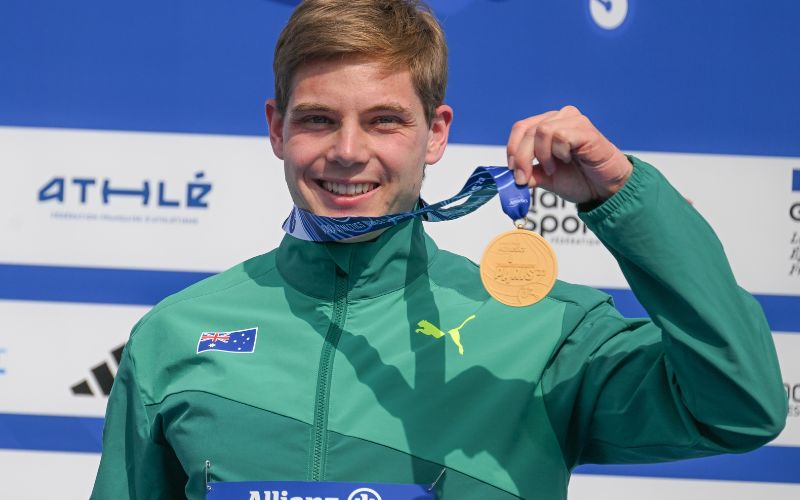 Beating trans-Tasman rival William Stedman (53.62) to glory, Turner bounced back on the international stage after suffering the first loss of his career in the 100m T36 at the Tokyo Games, now stamping his authority in Paris ahead of the 2024 Paralympic Games.
"It was my first loss and it was very difficult to take, but everyone has to have their first of everything. I'll take the good with the bad. It hurt for a few months but I managed to get back on the horse. My coach Iryna Dvoskina really helped me get through it," Turner said.
"It was fun for the first 200m, but with 50 to go I was in a world of hurt. I still really enjoyed coming out here and giving it my all, it feels really good but I am looking to get another one."
Adding to Australia's success, Western Australian training partners Rhiannon Clarke and Ella Pardy posted fourth and fifth place finishes in the 100m T38, with Clarke equalling her Oceania record with a scorching 12.91 (+0.2) and Pardy clocking 13.10 – the 32-year-old's fastest time at a major championships.
"It feels amazing, I equalled my personal best and that's all I can really ask for. I went out there, ran hard and I still have two more events to go. Danny is the best coach ever, he always puts us first and he really has his heart in this sport," Clarke said.
Dayna Crees (VIC) made her international debut with a fourth-place finish in the Javelin F34, throwing 16.84m to fall just six-centimetres shy of a dream bronze medal. Opening up with a nervous foul, Crees found her groove in the fourth round with a new Oceania record.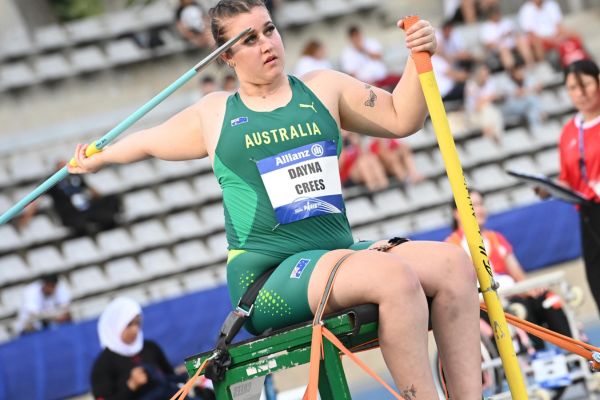 Paralympic medallist Sarah Edmiston (WA) threw 35.11m to finish in fourth place of the Discus F64, falling two-metres shy of a fourth global medal. Jostling with the USA's Samantha Heyison throughout the competition, the pressure was piled on Edmiston in the sixth round – ultimately unable to reply in the battle for bronze.
Australia's fastest para athlete Chad Perris (ACT) showed no signs of a groin injury from earlier this year when racing to an automatic berth in tomorrow's 100m T13 Final, securing second place in Heat 2 with a run of 11.04 (-0.7).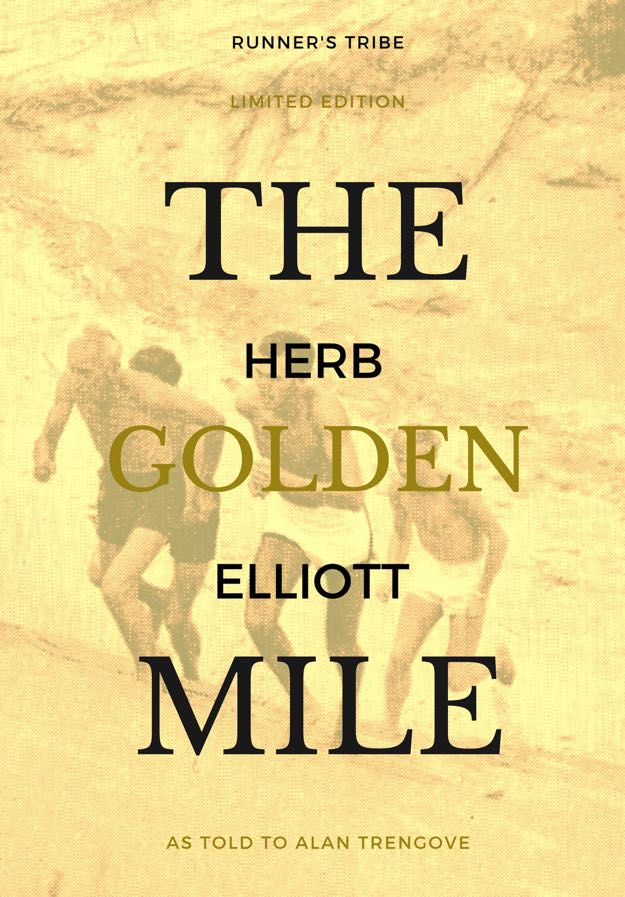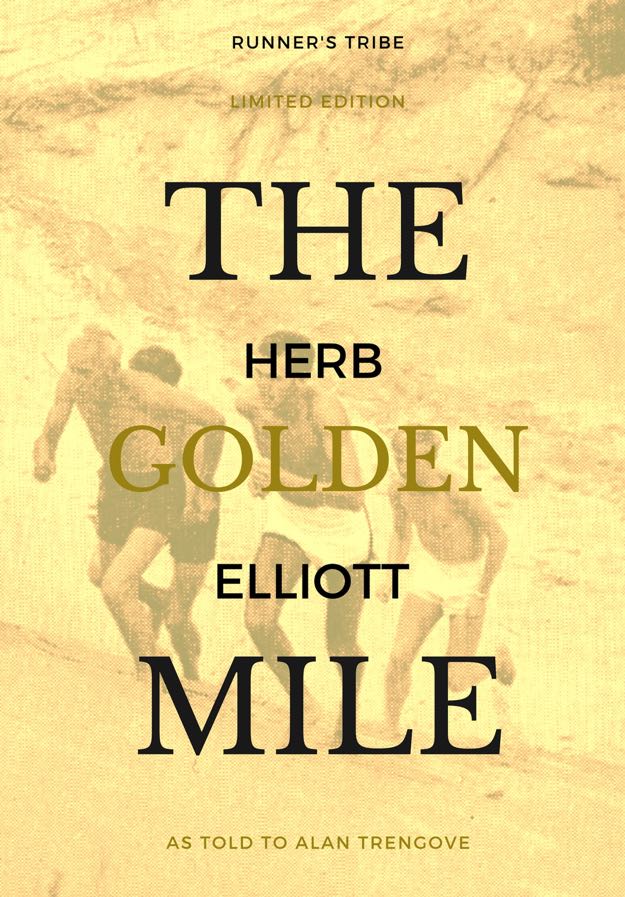 Also impressing in the sprinting ranks were teenage debutants Abbey Craswell (QLD) and Mali Lovell (NSW) who both advance to tomorrow's 100m T36 Final in times of 14.97 (0.0) and 15.17 (+0.4) respectively.
Australia's wheelchair racers rounded out the action on Day Three, with Angela Ballard (ACT) finishing in fourth place of the 800m T53 in a time of 1:57.23 as she now looks ahead to the 400m T53. Rheed McCracken (NSW) pushed his way to eighth place in the 400m T34 final in a time of 51.51.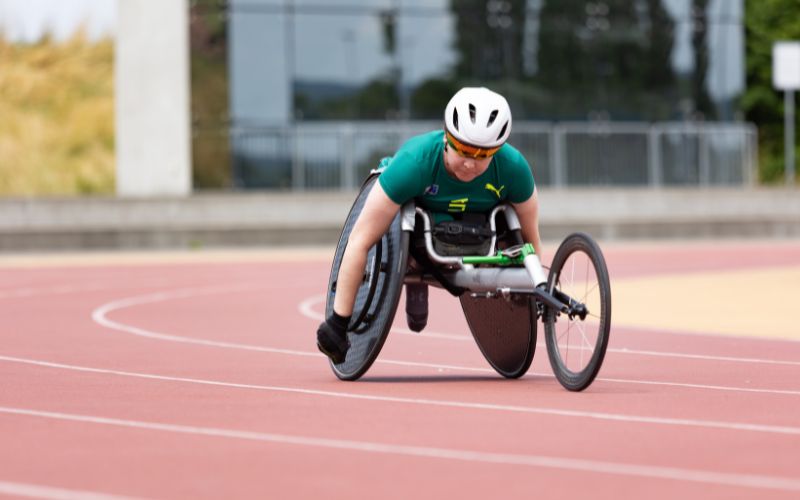 Samuel Carter (ACT) and Luke Bailey's (NSW) achieved personal victories in the 400m T54 heats. Bailey clocked a personal best of 47.23 whilst  Carter's 48.14 was his best of the season. Neither athlete advanced to the final.
The 2023 World Para Athletics Championships action continues tomorrow, with the first Australians lining up from 6.36pm AEST. Tune in via Nine's digital platform, 9Now.