Jenny Simpson Claims Record-Extending Eighth Title and Nick Willis Wins Record-Breaking Fifth Title at the New Balance 5th Avenue Mile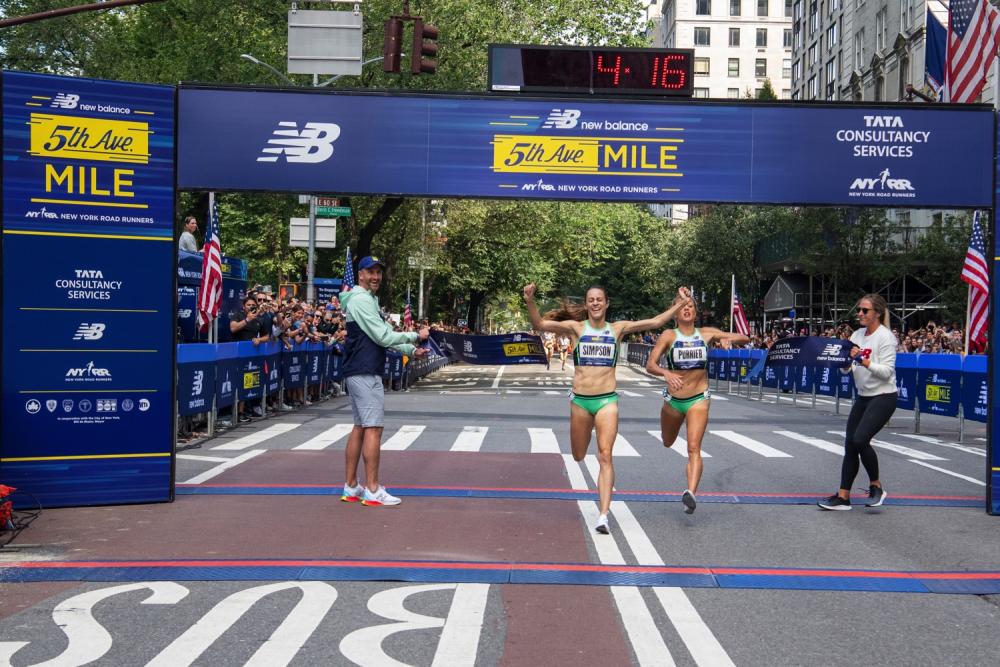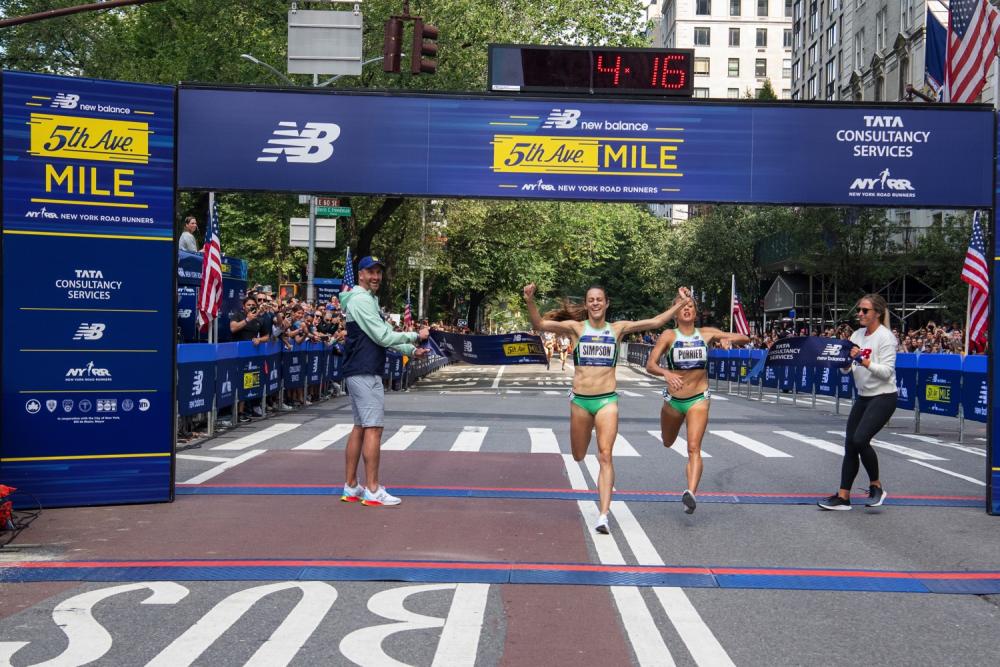 Simpson breaks event record by clocking 4:16.6 to win by one tenth of a second over Elinor Purrier; Willis wins in photo-finish against Chris O'Hare and Sam Prakel.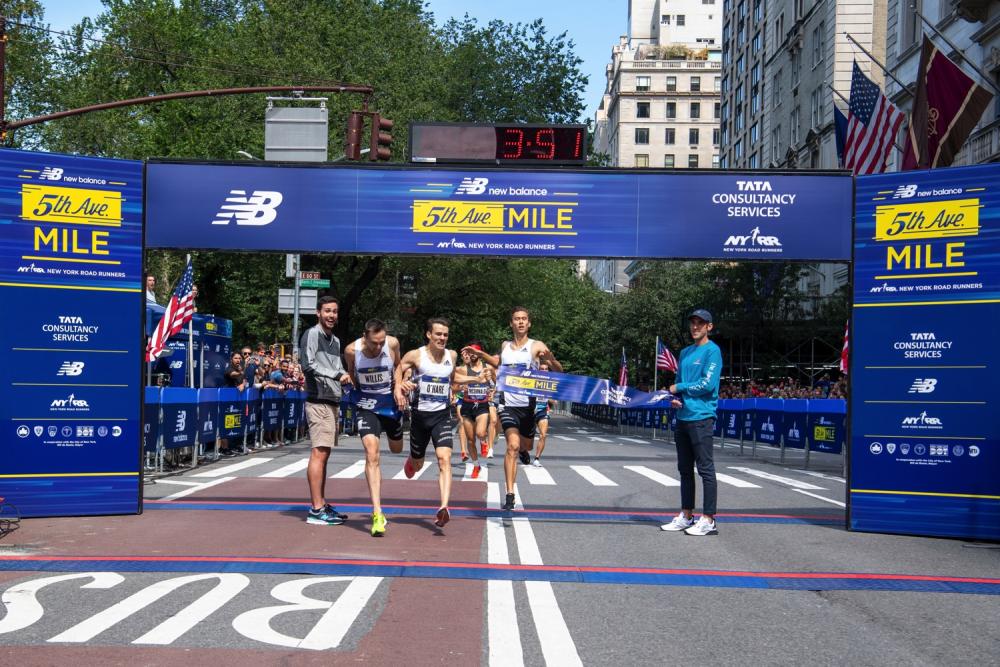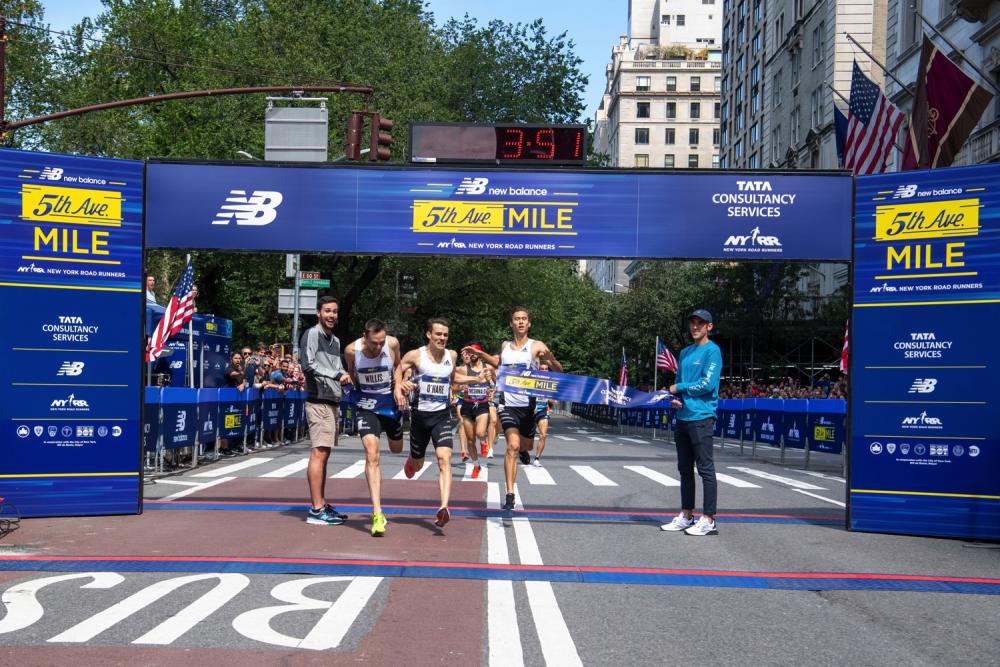 New York, September 8, 2019 – The United States' Jenny Simpson won her record-extending eighth title in an event-record time and New Zealand's Nick Willis won his record-breaking fifth title in a photo-finish at the New Balance 5th Avenue Mile on Sunday. In total, 9,191 runners raced across the day's 24 heats, the most ever in the history of the event since it began 1981.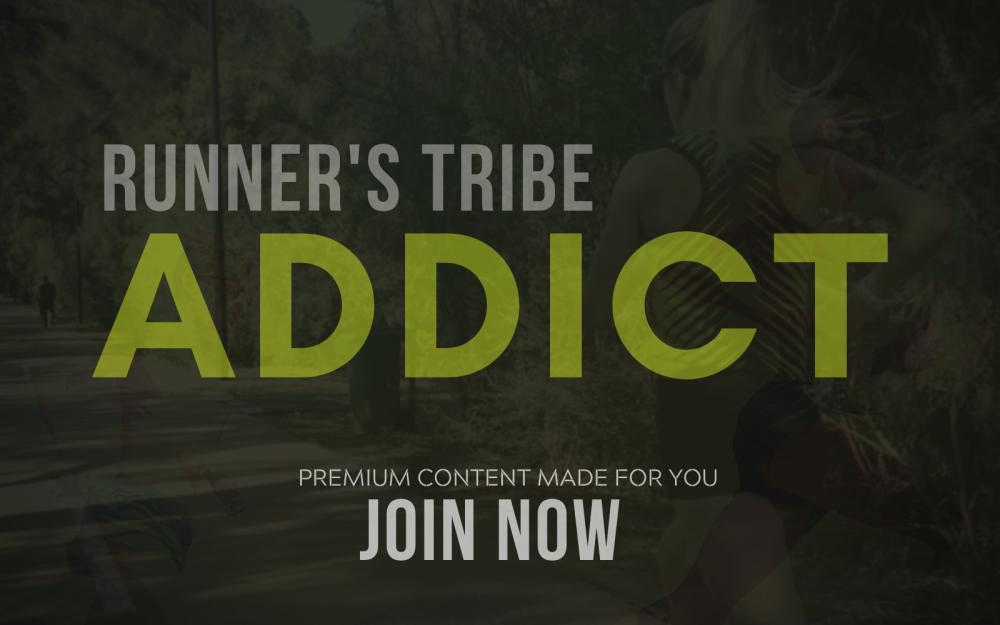 Simpson, an Olympic bronze medalist from Boulder, CO, clocked a 4:16.1 for her seventh consecutive and eighth overall victory. Her time bettered the previous event record of 4:16.6, which she shared with PattiSue Plummer. Her New Balance teammate, 24-year-old Elinor Purrier, took second in 4:16.2, with 24-year-old Rebecca Mehra completing the American sweep in 4:22.0 to finish third.
In the professional men's race, Willis pushed past Great Britain's Chris O'Hare and the United States' Sam Prakel at the very last second to take the tape in 3:51.7, adding to his victories from 2008, 2013, 2015, and 2017. With his fifth win, Willis surpassed Isaac Viciosa of Spain for the most career wins on 5th Avenue. O'Hare clocked the same time as Willis in the photo-finish, with Prakel recording a 3:51.8.
The New Balance 5th Avenue Mile stretches 20 blocks down Manhattan's most famous thoroughfare and also included specialty heats for youth and seniors. In 2019, NYRR is celebrating 20 years of providing free youth running programs, which now serve 250,000 kids around the country. To mark the occasion, the event's first Back to School Mile took place shortly before the professional athlete races and was free and open to New York City's Department of Education teachers and staff. Taking part was NYRR Team for Kids Ambassador Meb Keflezighi, the only person ever to win the New York City Marathon, Boston Marathon and an Olympic Marathon medal.