By Taylor Dutch, @taylordutch
(c) 2017 Race Results Weekly, all rights reserved
HONOLULU (07-Dec) — With two Olympic medals and eight appearances in global championships finals on his running resume, Nick Willis is ready to check off some of his last boxes. At 34-years-old, Willis admits that the end of his career is near, but he's still aiming for the next challenge.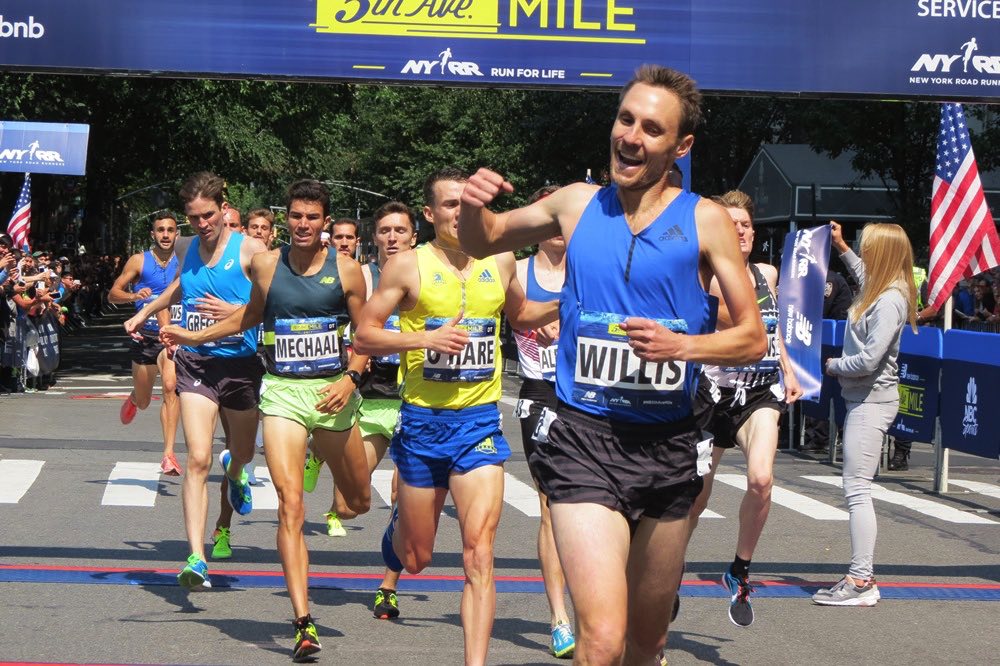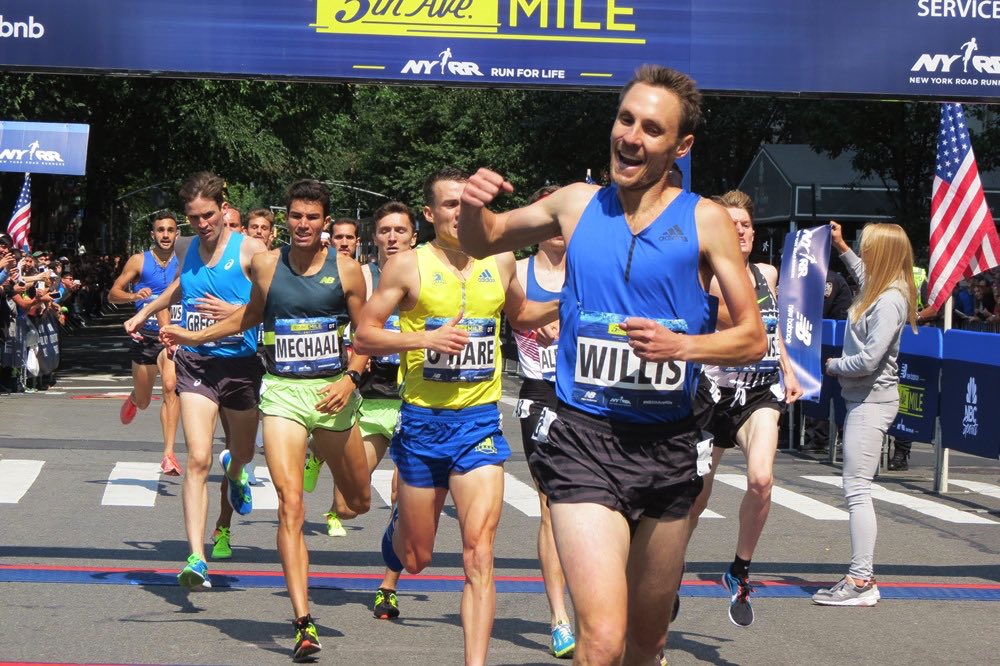 On Thursday morning at the Outrigger Reef On The Beach Hotel, Willis shared his goals for the Kalakaua Merrie Mile on Saturday and his plans for the upcoming track season, which indicate a step towards Willis finding his place in the sport as the end of his career looms.
For the past four years, Willis has flown out to Hawaii from his home in Ann Arbor, Mich., to enjoy the Honolulu Marathon festivities. This year, Willis is in the process of a base phase in training that has included 100-mile weeks for the previous five weeks. The high mileage is a first for the 1500m specialist, but it's necessary to accomplish the New Zealander's big goal of winning the 1500m/5K double at the 2018 Commonwealth Games in April on Australia's Gold Coast.
"It's been a challenge. I've been really tired. I've been taking a day off each week as well so that's averaging about 17 miles a day for the other six days. I've just been in a state of perpetual fatigue," Willis told Race Results Weekly.
Since coming to Hawaii, Willis has been in the middle of a down week of 70 miles to help his legs feel fresh for the road mile, and will soon delve into a consistent 85-90 mile per week phase. In the past, Willis has completed the distance double at the Commonwealth Games, but never changed his training to be fully prepared for the 5000m. Until now.
"This year, I'm really putting an emphasis on the 5-K prep work. I really want to see how I can do fully prepared for a championship 5-K race. That's my hope is to see if I can pull off the double. Whether I can do it or not, we'll have to wait and see," Willis said.
"There's some really tough people to race against, but it's basically a home championship for me. That'd be a really awesome way to get towards the end of my career. Obviously, I want to get to the 2020 Olympic Games in Tokyo, but there's not many more boxes to tick off so this is a very high focus of mine," he said.
Some of those boxes include running a marathon, getting under the 13-minute barrier for 5-K, and breaking 3:30 in the 1500m one more time. That last goal is a reflection of Willis's disappointment with his 2017 track season. After suffering from injury in the spring, Willis still managed to come back and make the IAAF World Championships 1500m final where he placed eighth overall. Throughout the season, Willis faced the mental challenge of wondering whether his body was responding to age or to injury. But by the end of the season, he gained some last-minute confidence with a blistering 3:52 victory at the New Balance Fifth Avenue Mile in September in New York City.
"It was a fun challenge. I didn't like the results in the racing [last season]. That was challenging for me dealing with it after each race. I just wanted to pull the plug on the season. I hate not running up to my true potential. It was like, 'this isn't the true Nick Willis,'" he admitted.
"But at the same time, I enjoy the challenge of the training and the trials and all that because I do want to be a successful coach one day. I'm already starting my coaching career, so I got to experience a different angle of it that I haven't seen as an athlete before. So those experiences, I wanted to make sure that I learned from them so I can help my future athletes deal with them," he added.
Willis is currently coaching fellow Merrie Mile competitor Hamish Carson who famously competed in the mile on Saturday and the marathon on Sunday last year.
"It was actually the night before he officially asked me to be his coach, and then 12 hours later he goes and runs the whole marathon without me knowing that he was going to do it. I said, 'the offer is rescinded! I'm not coaching you anymore!'" Willis joked. "He's got an incredible ability to withstand a high load of training so that's one really great aspect of him, but it's also a detriment if he gets caught up with it. He won't be doing it [the marathon] this year."
Willis recently created an online training program called Miler Method Boot Camps, which provide six-week on-line camps for athletes training for the mile and 5-K to 10-K distances. The website also includes the RunRestRun Magazine page, which provides written tips on training from Willis and several other coaches and athletes.
Ultimately, Willis wants to maintain his place in the sport by using his 20 years of competitive experience to assist others through coaching.
"There's so many different avenues we can explore in the sport and I have years and years of experience so it would be a shame to turn my back on it when I'm finished. It would be good to help out the next generation," he said.