Today, more than 34,500 registered participants took part in the 44th Nike Melbourne Marathon Festival – with international elite runners welcomed back into the fold for the first time since 2019.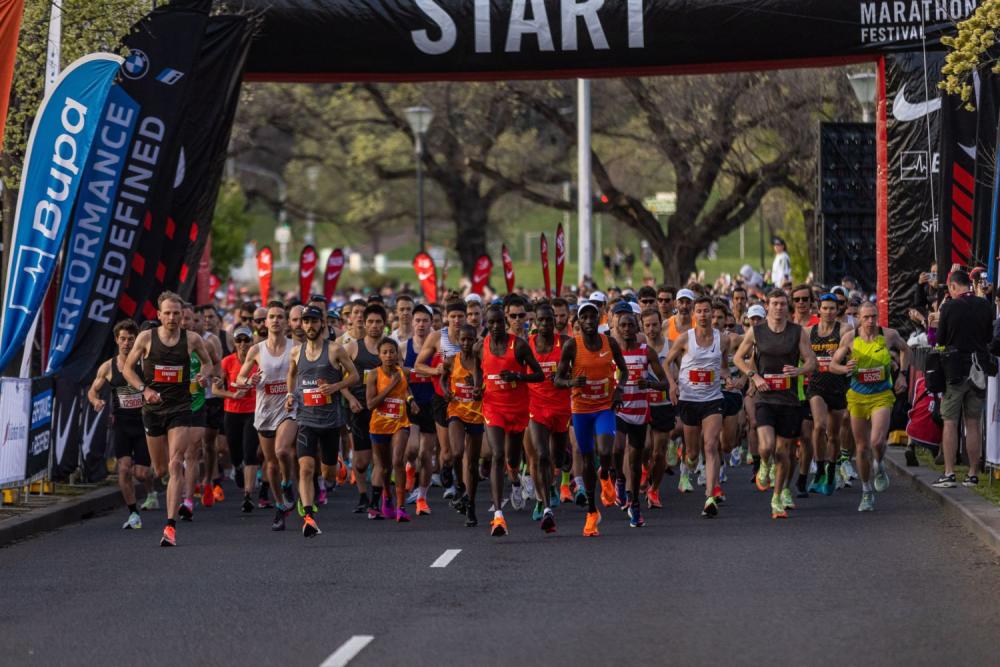 Kenya's Timothy Kiplagat Ronoh won the men's Nike Melbourne Marathon with a time of 2:09:12, smashing Dominic Ondoro's 2013 record by more than one minute and 30 seconds, and doubling his winnings to $40,000 in prize money as a result of the achievement. At 29 years of age, today marked the third time Ronoh has ever run the 42.195km distance making the win even more special. In a close second place was fellow Kenyan Cornelius Kibet Kiplagat with a time of 2:10:24, followed by Melbourne's Reece Edwards in third place in 2:14:41.
The winner of the women's Nike Melbourne Marathon was Beatrice Cheptoo from Kenya who tackled the 42.195km course in time of 2:27:58, receiving a coveted cash prize of $20,000. The event and her achievement marked her first visit to Australia, one she won't forget. Adelaide's Izzi Batt-Doyle came in a close second and was the fastest Australian woman to cross the finish line in a time of 2:28:10 – marking her debut in the 42.195km event. Yenebeba Maru Ejigu from Ethiopia rounded out the podium in third place with a time of 2:28:54.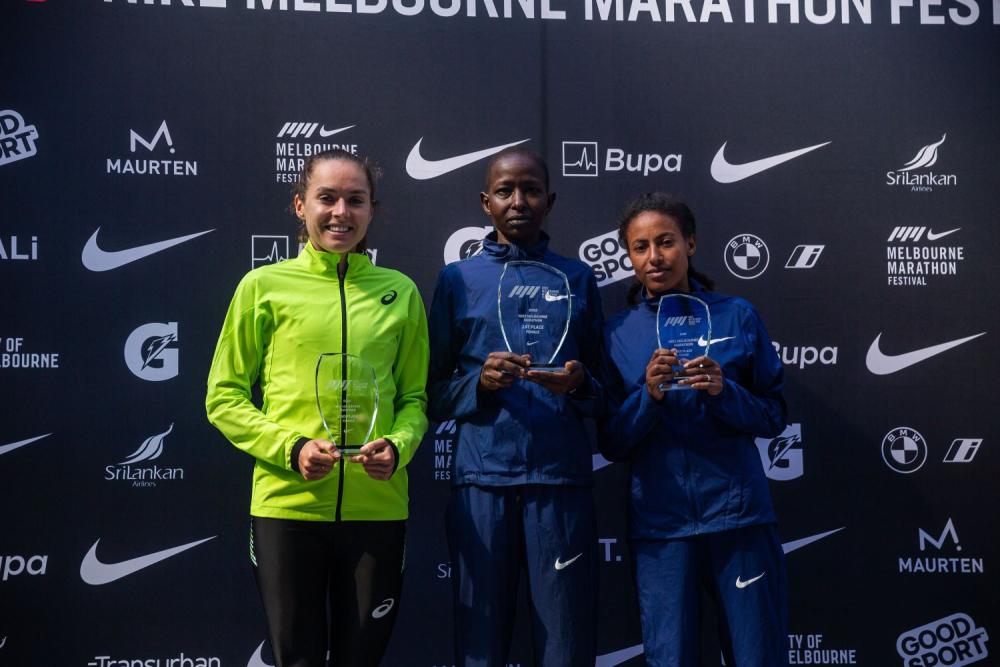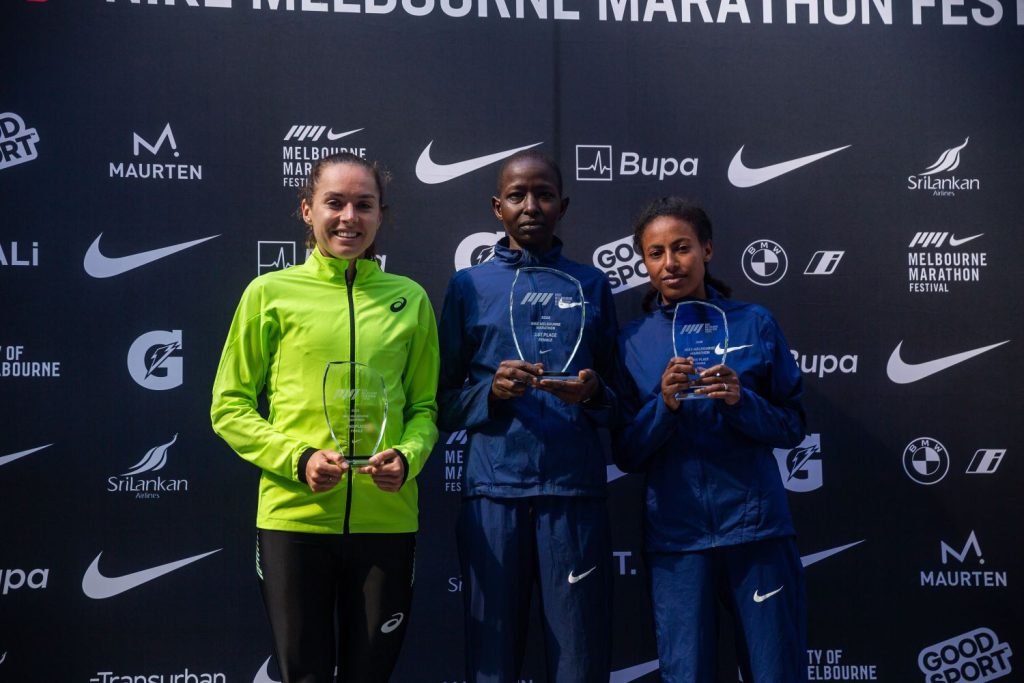 The first athlete to cross the Nike Half Marathon finish line was Melbourne's Jack Rayner who raced against the clock to secure a time of 1:02:16 – backing up his 2021 win in the same event. 2022 Commonwealth Games marathon winner Jess Stenson was the first woman to complete the 21.1km distance, with a time of 1:12:22. Her impressive time giving a taste of what's to come when she takes on the New York Marathon in November.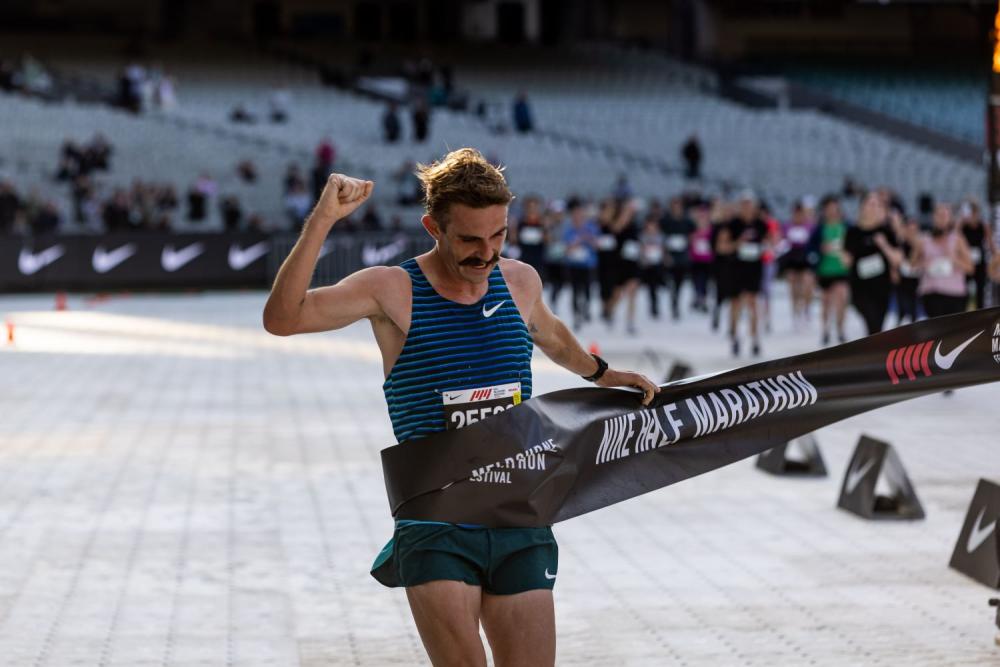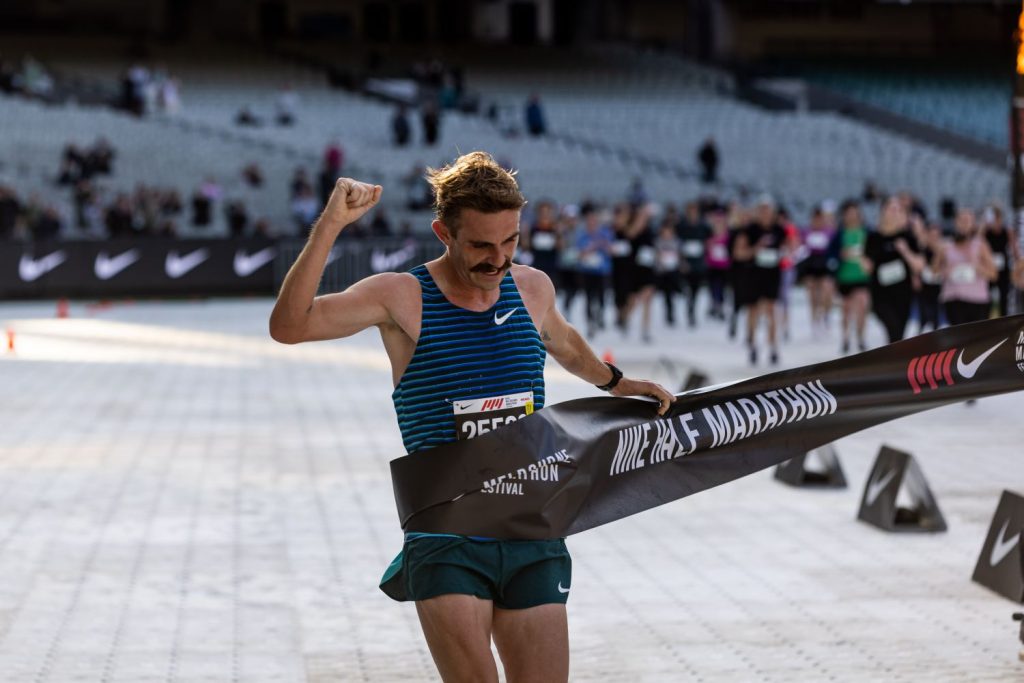 The SriLankan Airlines 10km was won in the men's category by Dale Carroll from Victoria with a time of 30:19. Adelaide's Caitlin Adams was the fastest female to complete the 10km event with a time of 32:27.
Festival Director, Marcus Gale, commented: "Congratulations to the winners and everyone who got involved in the 2022 Nike Melbourne Marathon Festival. Whether you were tackling the 42.195km for the first or 44th time, soaking up the city's sights on the 3km track or cheering from the MCG grandstand, it was incredible to see the Australian running community out in full force and an honour to deliver another successful event for the city."
"This year, participants raised in excess of $1.1 million for almost 250 deserving charities and causes across the country including our official charity partner of 15-years, the Cerebral Palsy Education Centre, and associate charities Beyond Blue, Australian Red Cross, The Heart Foundation, JMB Foundation and Cure Cancer."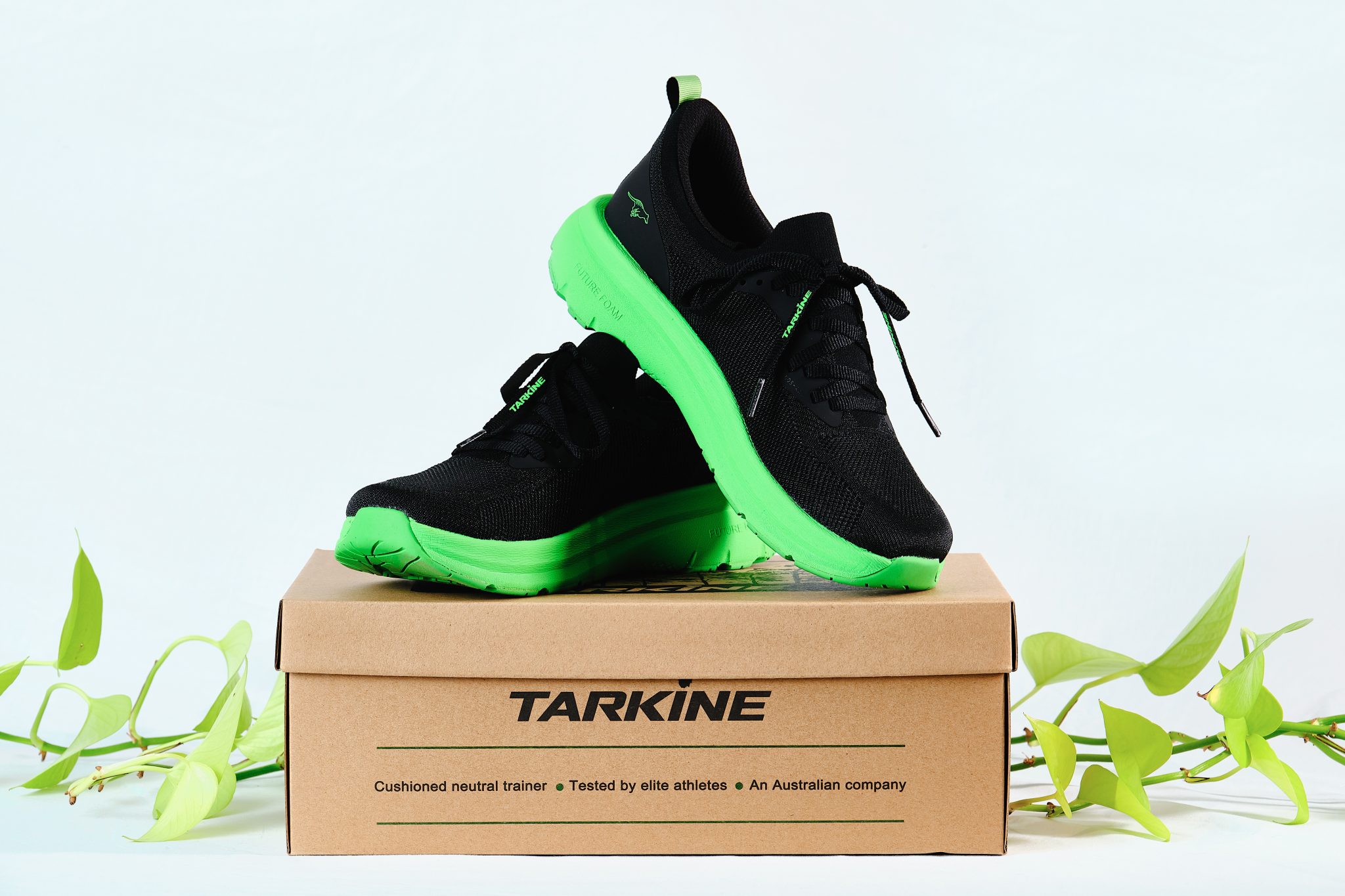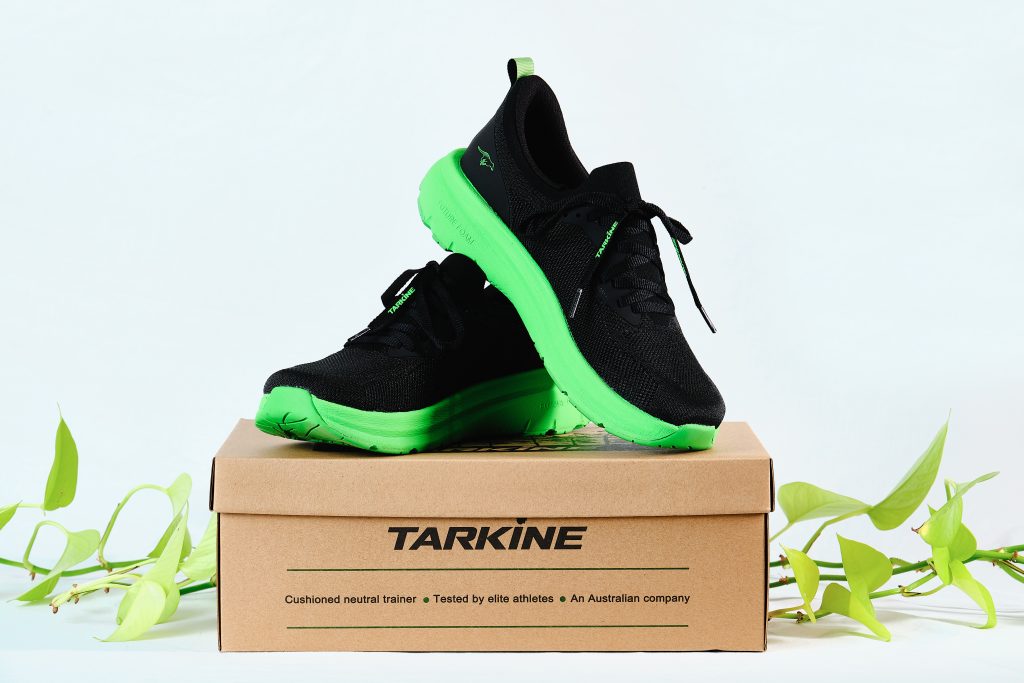 Full results: Melbourne Marathon (2022) Results | MultiSport Australia