A record total number of 386,050 applicants from the UK and overseas registered for a ballot place in the 2018 Virgin Money London Marathon when the application system closed on Friday 5 May. This is the highest number of applicants for any marathon in the world.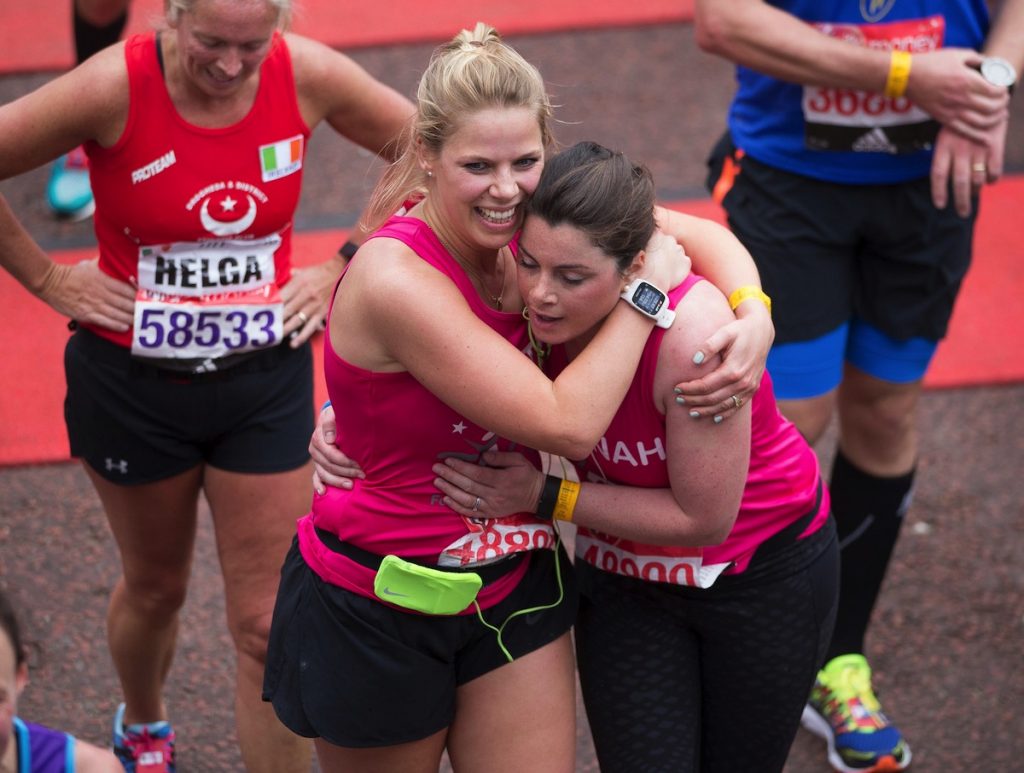 327,516 of those applicants were from the UK. This is 73,586 up from the previous UK applicant record of 253,930 for the 2017 event – an increase of nearly 29%. A total of 58,534 people applied in the overseas ballot.
Just over 58% of the UK applications for 2018 were from people who have never run a marathon and more than 45% of the total UK applicants were women (also a new record).
"These record-breaking numbers reflect the huge success of the 37th London Marathon on 23 April," said Hugh Brasher, Event Director for London Marathon Events. "One of our goals is to inspire people to take up sport and it's fantastic that more than 191,000 people from the UK have been inspired to apply to run a marathon for the first time in 2018.
"In 1981, less than 300 of the 6,300 finishers were women. More than 149,000 women from the UK have applied to run next year and, in another first, there were more female than male first time marathon runners from the UK who applied this year (51.7% v 48.3%).
"Our #ReasonToRun campaign celebrated the motivation of every individual on the start line this year and, through its massive reach on social media, will have inspired many to apply. The BBC's compelling Mind Over Marathon two-part documentary may also have been a major factor behind the increased numbers as it demonstrated not only the powerful benefits of running for people dealing with mental health issues but also the joy and unique camaraderie that is experienced by participants in the London Marathon.
"The London Marathon continues to have an extraordinary impact that has helped to inspire profound social change. It is an iconic event that compels people to take up running and to raise millions for charity. The London Marathon Charitable Trust has enabled thousands more to get active through its funding of a huge range of recreational projects."
Entrants will be notified of the ballot results in October 2017.