Written by Brett Davies
Athletics fans were treated to a very special edition of the annual Zurich Weltklasse meeting this year, and the final edition of the Diamond League more than lived up to expectations, with some close-fought competitions and top-tier world-class performances across the program.
This year, we saw action take place at the Letzigrund Stadium, and at a specially-prepared track at the Sechseläutenplatz the eastern shore of Lake Zurich.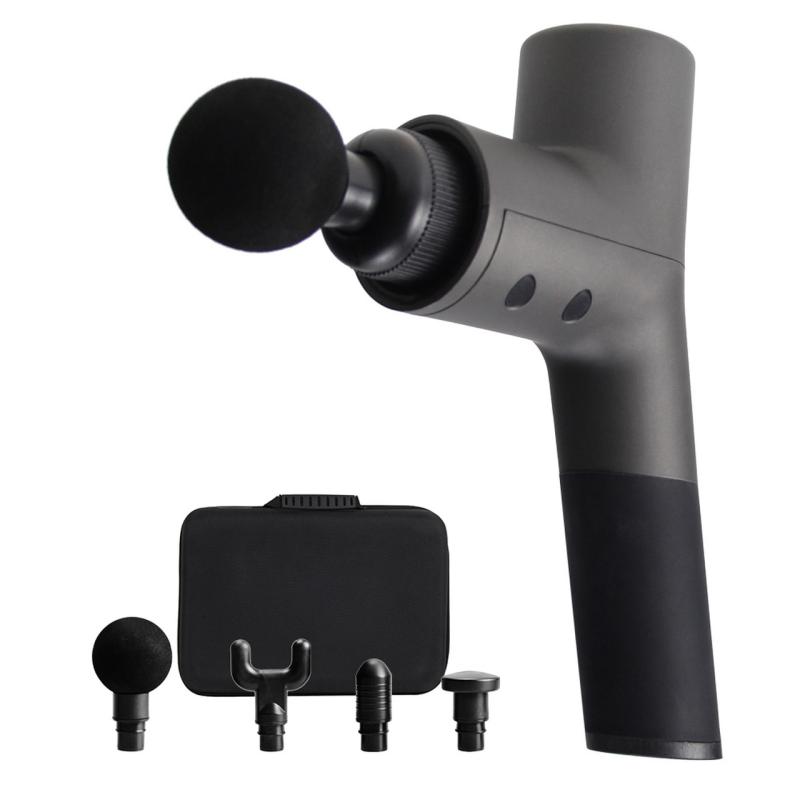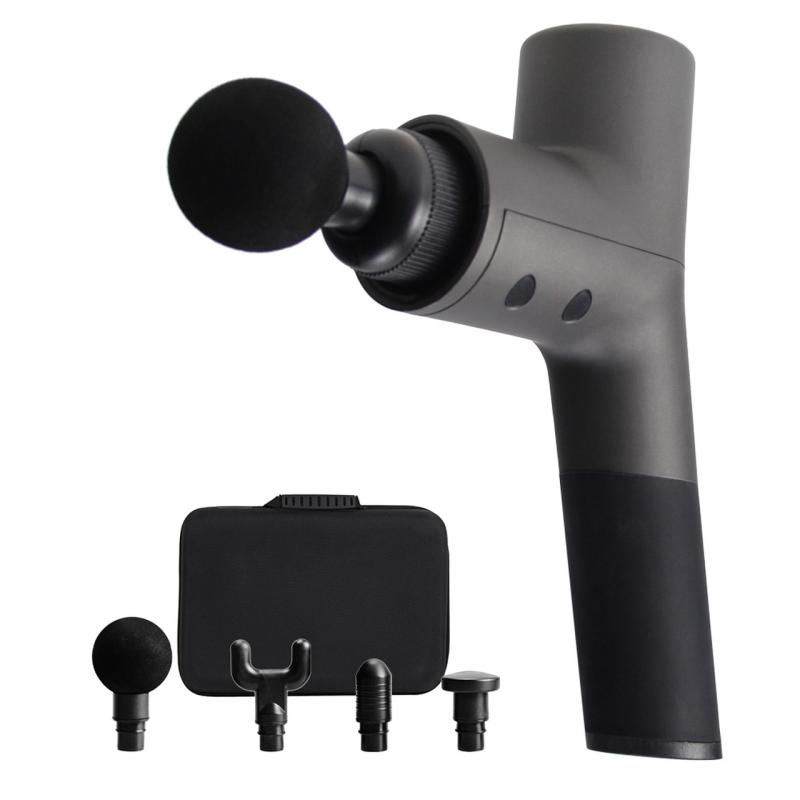 The event opened on a warm Wednesday at Sechselaeuten Platz, where we saw some very competitive events at the picturesque venue, purpose-built for elite athletics. The two running events – the men's and women's 5000m races – were run on the unusually-shaped 563m track and the field events – the women's high jump, the men's and women's long jumps and the men's and women's shot put – were conducted on raised surfaces on the interior of the track. There was also specially-laid grass for the shot area.
The men's shot put was won, as expected, by the Olympic champion, Ryan Crouser (USA). The 2.01m, 145kg behemoth has dominated all year, though he was not quite at his best here in Zurich, but still winning with 22.67. He had a patchy series of throws, fouling twice and didn't quite reach the amazing world record throw in the Olympic Trials earlier this year, but was still too good. His countryman Joe Kovacs threw well but was not good enough on the day, throwing 22.29. Tom Walsh (NZL) was a little down on form, coming in 4th with 21.61, behind Serb Armin Sinancevic's 5th round of 21.86.
View this post on Instagram
Maggie Ewen (USA) had a great opening throw (19.41), to upset Auriol Domingo (POR) in the women's shot. Domingo tried hard, but just couldn't find anything here and finished 2nd with 18.86. Swede Fanny Roos was third with 18.75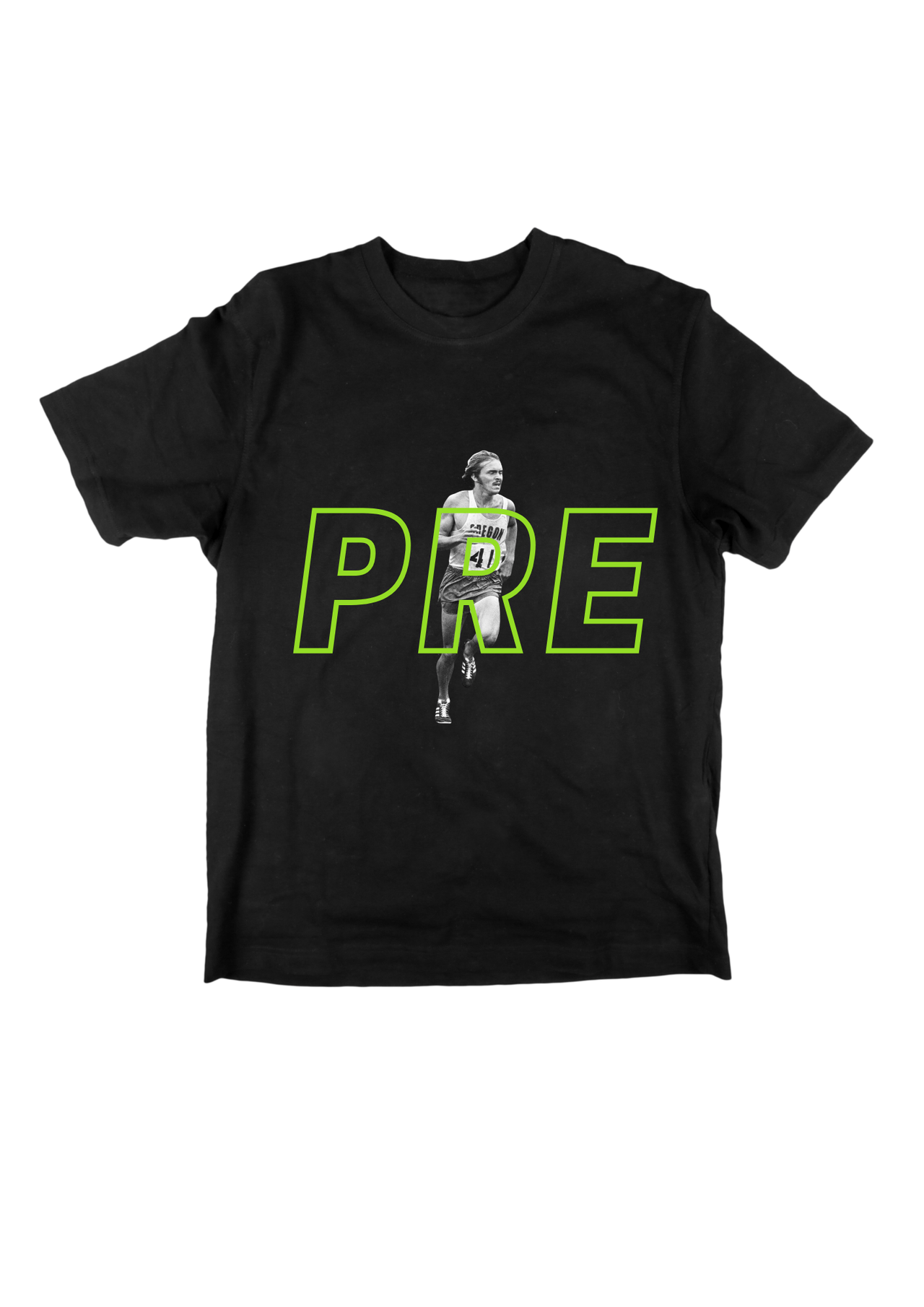 There was an absolutely absorbing competition in the women's high jump. Olympic Champion Mariya Lasitskene was at the top of her game, despite looking in trouble earlier in the contest. The Russian appeared to be on her way out at 1.96m, when she was having trouble with her approach and missed twice. She came back with a great clearance on her third jump and she looked like the star she is throughout the rest of the competition. Lasitskene finally cleared 2.05m –  the best performance of the year – after confidently passing at 2.01m, clearing 2.03 and going on to 2.05, clearing it on her second attempt. She was pushed all the way by Ukrainian Yaroslava Mahuchikh, who jumped a season's best 2.03m. Australia's Nicola McDermott was again outstanding and was right in the mix with the Europeans. She jumped very close to her best (2.01m) and was part of one of the best and most competitive international jumping events of the year. She's had a fantastic year and can certainly improve on what she's done this season. Knocked out of the competition after clearing 1.87, McDermott's teammate Eleanor Patterson had a slightly disappointing competition. She's done well this year though and she's also capable of improvement next season.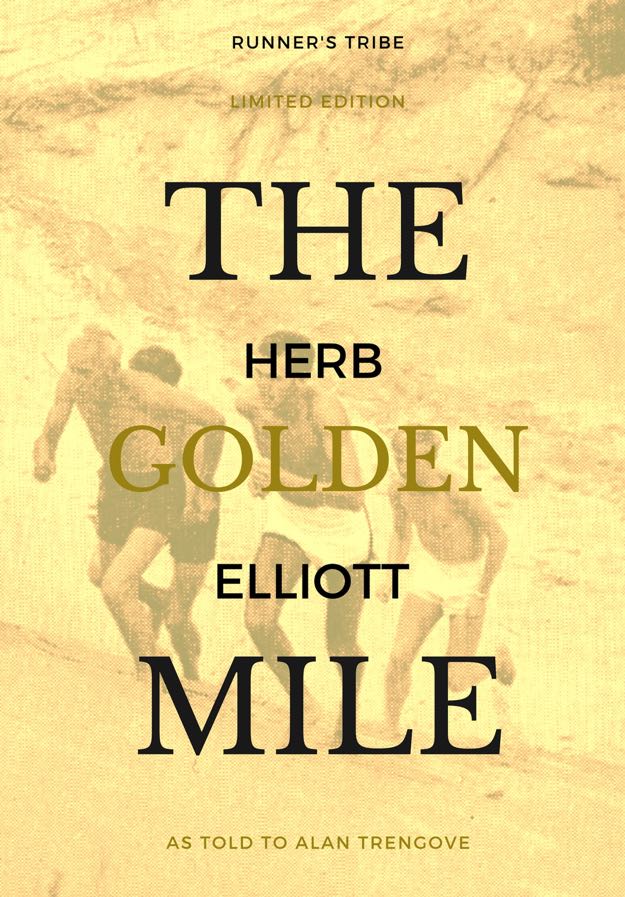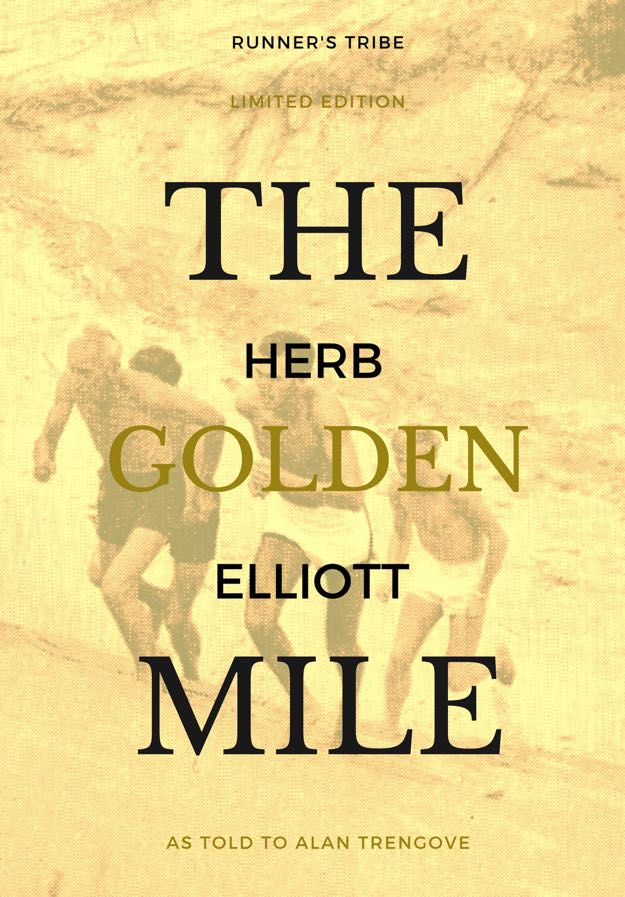 The Swede Thobias Montler had a great win here (8.17) after a disappointing year. He narrowly beat Steffin McCarter (USA), who jumped 8.14. Ruswah Samaai (RSA) was third (7.99), from the two Swiss athletes Ehammer and Gffoler. It was a close competition, but with no Tentoglou or Echevarria, the event lost some of its cache.
The women's long jump Ivana Spanovic (SRB) was great here. She put together a very good series of jumps, with a best of 6.96. She had the edge on her nearest rivals Khaddi Sagnia (SWE) who jumped 6.83  and Maryna Bekh-Romanchuk (UKR) who finished with 6.75. Malaika Mihambo (GER) was well down on her best (5th with 6.56). Disappointingly, nobody was able to beat 7 metres.
View this post on Instagram
In the women's 5000m, there was a top-notch field. There was the great Hellen Obiri, who is moving to the roads after a distinguished career on the track. Ejgayehu Taye, the great young Ethiopian talent joined her countrywoman Fantu Worku and Kenyan stars Margaret Kipkemboi and Eva Cherono and the most dominant distance runner post-Tokyo, Burundian Francine Niyonsaba. After a disappointing Olympics, Niyonsaba has been on a tear of late and has looked unbeatable, with a devastating finishing kick nobody seems to have an answer for.
Van Buskirk (CAN) set a solid pace, taking this quality field out in sub 14.10 pace (2.49.49 @ 1km), before the pace settled down There were a number of lead changes, with the big guns (Obiri, Kipkemboi and Taye) taking turns in the lead, with a super-relaxed Niyonsaba sitting in, looking ominous. The pace dropped dramatically after halfway, as the field bunched up, but into the last two laps, the field began to gradually step it up. Taye and Obiri pushed hard in the last lap, as Niyonsaba moved into position to strike. On the last lap, Niyonsaba took the lead around the tight bends and with less than 200m to go, established a slight advantage. She held her 5 metre lead over Obiri all the way down the home straight and looked to have some in the tank, crossing the line in 14.28.98, with Obiri 2nd in 14.29.68. Star of the future Taye was third in 14.30.30.
The men's 5000m event was a similarly tough, closely-fought race, with a number of sub-13 runners taking part. The pace was on early, with Bethwell Birgen tasked with taking the pace out at a fairly decent clip and paced the first 2km. Aussie Matt Ramsden was apparently supposed to take on the pace after 2km, but pulled up for some reason. They went out at about 12.55 pace (2.35.02 @ 1km), but by 3km, the pace had slowed to about 13.06 tempo (7.52.85 @3km). Kenyans Kibet and Kimmeli took turns in front and a pack of 4 or 5 gathered for a big finish. Kimeli took them into the last 1km, The pace wound up and the Ethiopian Aregawi began to position himself for a big finish. Aregawi accelerated gradually over the last 400m,with Kejelcha (ETH) going with him. Kejelcha faded as Aregawi stole a 15 metre gap and started to kick hard for home. Arewagi had a great run in Lausanne and backed it up here with a terrific win in 12.58.65. He beat Balew (BRN) by 2.62 seconds, with Kenyan Krop (13.01.81) a few metres back in third. The last 1km was run in 2.25.80. This race – along with all the other events here – was spectacular and worthy of the time and effort that went into the organisation of the event here.
The action moved to the legendary Letzigrund Stadium on Thursday evening, where times and distances were – with some notable exceptions – generally down on the world-leading performances, yet the competition was red hot and fans were treated to some very close finishes.
One of the meeting highlights was the world-leading performance in the women's pole vault by Anzhelika Sidorova (RUS). Sidorova smashed her best by 6cm and needed three attempts at 5.01m, but her final clearance was an example of textbook technique, determination and focus. It was the 2nd best all-time and she is one of only three women to have cleared the 5 metre barrier  She was more than 20cm clear of Stefanidi (GRE), who cleared 4.77 and Tina Sutej (SLO) was third with 4.67.The American Nageotte was disappointing, failing to clear any height.
View this post on Instagram
The men's discus went as expected, with Daniel Stahl (SWE) having a narrow win over Kristjan Ceh (SLO). Fred Dacres (JAM) was third.Stahl threw an opening round of 66.49, but struggled with a number of fouls. Ceh threw 65.39 and Dacres close with a 65.33.
Valarie Allman (USA) had a great 5th round throw (69.20)  in the women's discus to beat Croatian Sandra Perkovic (67.22). Yaime Perez (CUB) was a little down on her best in third (64.83).
Pedro Pichardo (POR) won the men's triple jump as expected, with a solid jump of 17.70. He was half-a-metre ahead of Hugues Zango (BUR), with the Algerian Mohamed Triki 3rd in 17.03. Only 3 men cleared 17metres.
The women's triple jump was dominated by Olympic champion Yulimar Rojas (VEN), who jumped a very impressive 15.48. She beat the Jamaican Shanieka Ricketts (14.64) by over 80cm. Ricketts' countrywoman Kim Williams was third with 14.47.
We saw an upset in the women's 400m, with Quanera Hayes (USA) narrowly beating favourite Marileidy Paulino (DOM). Hayes went out hard and led into the straight, with the pack attempting to mow down the American.  Paulino closed in the last 40m, but Hayes held on to win in 49.88. Paulino ran 49.96. Williams (BAR) was third in 50.24.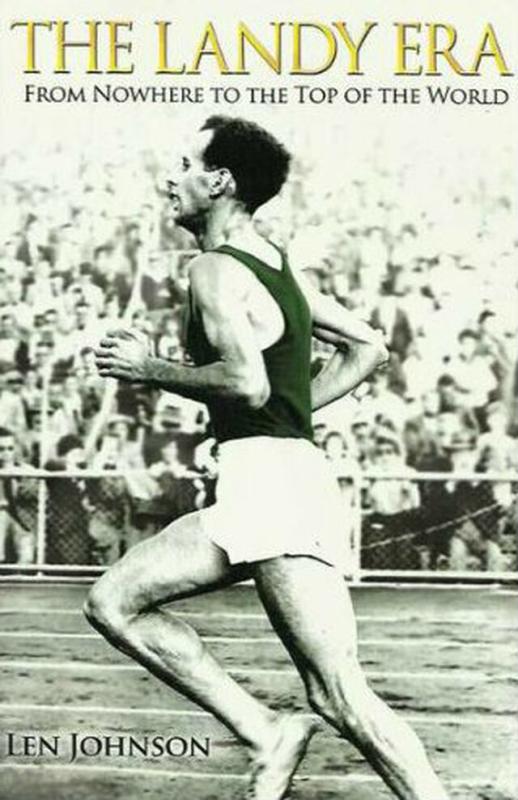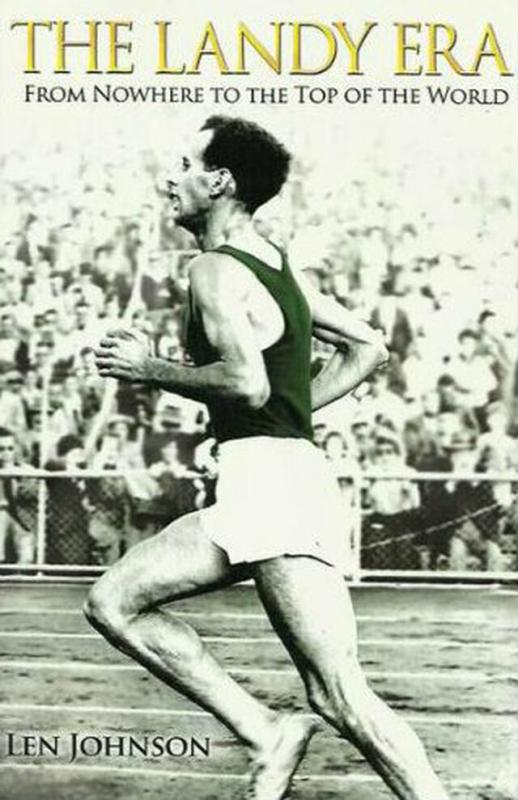 The men's 400m was an amazing race. Michael Cherry (USA) backed up a great win in Brussels with a very narrow victory over the great Kirani James (GRN) by 0.01 (44.41 to 44.42). James went out very hard over the first 300m, dragging Deon Lendore (TTO) with him. Lendore faded badly, but James held on. Cherry drew even with James with 20m to go and drove to the line. He just managed to dip better than James and achieved another great win.
Norah Jeruto(KEN)  the world leader had another fantastic win in a time that was a little slower than expected. Fancy Cherono, I fancy, would not be pleased with her pacemaking. The opening 1km was pretty spot on but the pace faded and Jeruto wound up in front at the two kilometre mark. The pace kicked up a notch, as both Jeruto and Kiyeng were aggressively pushing the pace. In the chasing pack were Abebe (ETH), Chespol (KEN) and one of this year's breakout steeple performers, Courtney Frerichs (USA). Into the last lap, Abebe made a bold move to the front and Jeruto and Kiyeng went with her. Frerichs got left behind and had to struggle to make up lost ground. Up the back straight, Jeruto made a big push. She made a break before the water jump and Kiyeng attempted to close the gap – to no avail – as the tough Kenyan had a 5 metre gap she held all the way to the line. Behind her, Kiyeng was fading,as Frerichs had chased hard from the water jump and started to close. The American could not quite get there and finished third.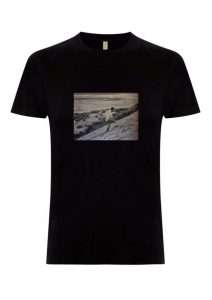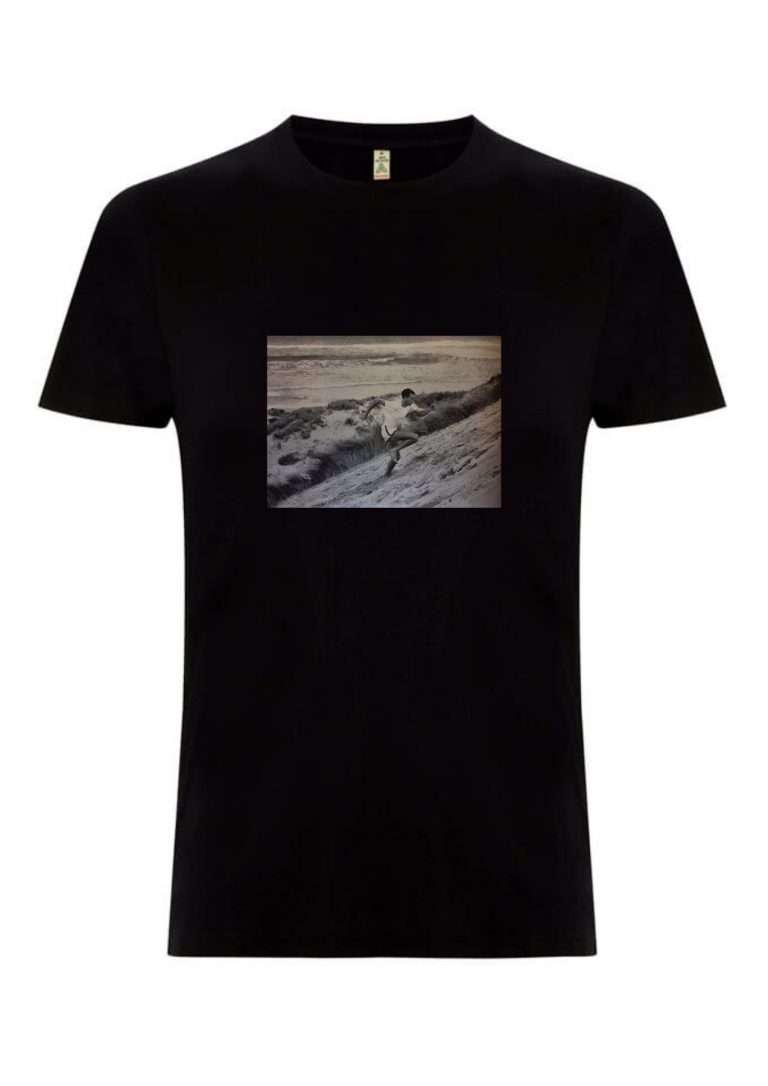 Jeruto ran 9.07.33, well down on her brilliant run in Eugene, but she was still a class above this field. Kiyeng ran a great second in 9.08.55, with Frerichs a gallant third in 9.08.74. Abebe could not maintain her rhythm and faded to 4th in 9.09.59. Jeruto is a tremendous athlete,  who is capable of breaking the world record next season. If she ever makes an improvement on her abysmal hurdling technique, the sky's the limit. Olympic champ Chemutai was again well down on form, running 7th in 9.20.16.
There was a great run from Nigerian Tobi Amusan in the 100m hurdles. Amusan ran a new African record of 12.42, with a clear win over Dutchwoman Nadine Visser. Amusan had a great start, but was challenged by Visser, Tapper (JAM) and Chadwick (USA) early on, but maintained her rhythm and technique beautifully, and gradually pulled away at the 8th and 9th hurdles. Visser broke her national record in 2nd (12.51) and Tapper had a solid run in third with 12.55.
Devon Allen (USA) was brilliant in the men's 110m hurdles. He ran a new season's best of 13.06, just edging out Jamaican Ron Levy, who ran the same time. Hansle Parchment, the Olympic champion, was a little flat in 3rd, with 13.17. He has had a great season, but has been a little inconsistent at times.
The women's 1500m lived up to the hype, with a very close-fought race that went down to the wire, with Olympic champ Faith Kipyegon (KEN) just hanging on for the win over Sifan Hassan (NED), in the  relatively slow time of 3.58.33. The pace set by Chanelle Price (USA), was a little slower than other big races on the circuit, with Price hitting 800m in 2.08.94 -outside 4 minute pace. She led until the 1km mark, but none of the big guns were willing to go with the pace and Australia's Linden Hall found herself in front with just a lap to go. Kipyegon then made a move to the front and stepped it up a notch. Hassan moved to Kipeygon's shoulder and pressed hard. Around the bend, the big two separated from the pack and as they headed into the straight, Hassan pulled up alongside Kipyegon and  looked like she might have her measure. Kipyegon responded and just held on for the win by just 0.22.
View this post on Instagram
Linden Hall was solid in 6th, but a little below her best. She was boxed badly as Kipyegon swept past her and lost a lot of ground up the back straight. She finished in 4.03.50 and looked to struggle on the last lap. She may be a little flat after a long hard season. Hall has been magnificent this year and might look to ease off for a couple of weeks, get some training under her belt, and come back for a big season next year. She has no doubt taken away plenty of positives from this season and will have gained immeasurably from the experience of competing at such a high level for such a long period of time.
In the men's 1500m, we saw a fantastic field in a truly memorable race. The world and Olympic champions (Tim Cheriuyot & Jakob Ingebrigtsen) took on the two Australians (Stewart McSweyn and Oliie Hoare), along with Spanish sensation Mohammed Katir, his teammate Fontes, plus 3 additional Kenyan runners (Simotwo, Kwemoi & Birgen) There were 5 sub-3.30 runners in a race that promised plenty and delivered in spades.
Erik Sowinski, who has done a stellar job all season, took the field out at a fast clip (55.29 @ 400m, 1.51.07 @ 800m), roughly on 3.28 pace, with McSweyn right on his tail. Once Sowinski pulled off the track at 900m, the pace lagged a little, before Cheriuyot took control. Ingebrigtsen latched on to the Kenyan and they passed 1200m in 2.49.33. McSweyn was still holding down third, but looked to be struggling. Katir moved past McSweyn at around 200m to go and Hoare moved to the shoulder of his fellow Aussie. Cheriuyot still held Ingebrigtsen at bay and, as they turned into the home straight, the Norwegian attacked the Kenyan world champion .It was a fierce battle for the line and Ingebrigtsen looked to have it, but Cheriuyot had  a little left and just held on for the win, Cheriuyot ran 3.31.37 to Ingebrigtsen's 3.31.45. McSweyn rallied in the straight and kicked away from Katir and Hoare to secure third in 3.32.14. Hoare got past the Spaniard in the last 40 m and ran a PB (3.32.66). Katir again failed to reproduce the form he showed earlier in the year and was 4th in 3.32.77
The Australians again mixed it with the very best and performed superbly. McSweyn is a legitimate global distance star and has been amazingly consistent all season. He just seems to lack a finishing kick which would be the only thing he needs to be a gold medal threat at major championships. Ollie Hoare goes from strength to strength with every race. His PB here indicates that he's on the rise and he certainly looks to improve in the next couple years or so.
The men's pole vault again saw a dominant performance from Mondo Duplantis (SWE). He was super smooth and in control, clearing 6.06, 13cm higher than his rivals Sam Kendricks and Timur Morgunov. He missed once at 5.98, but needed only one attempt at the winning height.
In the men's javelin, the favourite Johannes Vetter (GER) won with 89.11, over 2 metres ahead of his countryman Julian Weber Jakub Vadlejch (CZE)  was third.
Kelsey-Lee Barber had a great competition to come second behind the German Christin Hussong. Hussong pulled out a great final round to be almost three metres up on the Aussie (65.26 to 62.68) . Barber had a great Olympic performance and has continued that great form here, despite all her problems in preparing for this season. She has tremendous courage and focus to have  achieved what she has. The Czechs  Ogrodnikova and Spotakova were 3rd and 4th. with Olympic silver medallist Maria Andrejczyk (POL) having a shocker, finishing 6th with 52.30.
View this post on Instagram
Olympic champion  Gianmarco Tambieri was outstanding in the men's high jump. beating Andriy Protsenko the  Ukrainian  by 4 cm. Tambieri was down on his best with 2.34, but did just enough to win.
One of the greatest sprinters of all time was on show at Letzigrund, with another fabulous performance. Elaine Thompson- Herah dominated from the gun, running a meeting record of 10.65 and beating Brit  Dina Asher-Smith  (GBR) who had a brilliant run in second, with 10.87. Asher-Smith has been returning to form of late, but was clearly no match for the magnificent Jamaican. Thompson-Herah was  good off the blocks, but really turned on the jets at around 50m and she put 2 metres on Asher-Smith. It was not quite Eugene, but still pretty special. It was a meet record and a run which reaffirmed her greatness. Local runner  Ajla Del Pointe was close to her best ever in third with 10.93, sharing the same time as Brit Daryll Neita who was 4th.
The men's 100m lived up to its billing as a meeting highlight, as Fred Kerley (USA) produced one of his best ever runs, narrowly beating Andre de Grasse (CAN), 9.87 to 9.89. Kerley is maturing as a sprinter, racing consistently well this season and  can maintain his top speed better than most of his rivals. He got past countryman Ronnie Baker and just held out a late charge from de Grasse to win. De Grasse equalled his all-time best in second with 9.89 and  Baker, who had such a magnificent start and first 60m, was third in 9.91.Trayvon Bromell, hyped earlier in the season as a possible Olympic champion, failed to fire, running a disappointing 4th in 9.96. Aussie Rohan Browning ran 10.18 for 6th place. It was a little down on his best, but still pretty solid. He has managed to maintain consistent form for the season, but was not quite 'in the zone'  here. Still, 10.18 is a pretty solid run.With focus on his form and fitness and refining his technique, he will only get better. At just 23, Browning has plenty of time on his side.
Ben Kigen from Kenya defeated the Olympic champion Soufiane El Bakkali in the steeplechase in a slow time, but a closely run race. The pacemaking from Kones was not up to scratch, but, to be fair, nobody was really interested in running fast, just winning. Kones led a bunch of runners through 2km and the race got interesting. There was a bit of jostling for position and Wale and Kigen pushed to the front aggressively, swapping the lead. El Bakkali was sitting in, running wide and covering the moves. With about 300m to go, Kigen accelerated hard and stole a gap. He pushed hard into the final waterjump, but El Bakkali, who got left behind by Kigen's surge, was making ground. Kigen was about 10metres up in the straight, awkwardly approached the final hurdle and this allowed El Bakkali to almost catch him. Kigen held it together, and crossed the line 1st in 8.17.45. El Bakkali, clearly rueing his poor tactical run, finished 2nd in 8.17.70. Kibiwot was third in 8.18.16.
Keely Hodgkinson gained a measure of revenge over her Brussels conqueror Natoye Goule, winning with  a well-judged race in the women's 800m. The pace was set by Yarigo (BEN), who took the field through the first lap in 57.11. At 500m, Goule took it on and went hard up the back straight, tracked all the way by Hodgkinson. Goule held on until the home straight, when Hodgkinson made her move. She gradually pulled away and looked great, winning in 1.57.98. Goule was caught right on the line, losing second to Kate Grace, with both women sharing the same time of 1.58.34.
The men's 800m was won convincingly by the Olympic champion, Emmanuel Korir. He ran a relatively slow 1.44.56 ahead of compatriot Ferguson Rotich (1.44.96), and showed amazing acceleration down the straight. An ambitious pace was set by the Pole Sieradzki, who went through the bell in 49.61. Sieradzki was largely ignored though and the name runners  hung off the pace. After Sieradzki dropped out at 500m, Rotich took over and kicked at around 600m. He pushed on around the bend and into the straight, with Korir pressing hard. Korir kicked and finally opened a gap with 50m to go, winning by 3 metres from Rotich. Clayton Murphy (1.45.21) narrowly grabbed third from Arop and Giles. Times, as mentioned, were pretty unspectacular, but it was a great race nonetheless.
Femke Bol (NED) was very impressive in the women's 400m hurdles. She ran a meet record of 52.80, about 4 metres up on Sharmier Little (53.35). The Ukrainians Ryzhykova (53.70) and Tkachuk (53.76) were 3rd and 4th. Times were down a bit, though it was still a good race. Without Americans McLaughlin and Muhammad, the race was not quite what fans have to come to expect this season.
View this post on Instagram
One of the stand-out performers in world athletics was on show in the 400m hurdles. Karsten Warholm (NOR) has had as good a season as you could possibly hope for. He ran two world records, the latter of which was run in his almost unbelievable win in Tokyo, where he took 0.76 off his own time run in Oslo. He dominated this race as expected, in what for him is a relatively slow time of 47.35. Here he won comfortably from the Brazilian Alison Dos Santos (47.81). In any other season, Dos Santos would be a world beater, but he is perhaps unfortunate to be facing one of the all-time greats. Kyron McMaster was 3rd in 48.24.
Christine Mboma (NAM) won the women's 200m with an extraordinary time of 21.78, which  was a new African record. Mboma is just 18, but she has already established herself as a global star and the biggest threat to Jamaican global dominance of the sprints. The race was set up by a lightning quick bend from Dina Asher-Smith, who opened a gap early and dragged Shericka Jackson (JAM) with her. With 80m to run, Jackson had 2 metres on the Namibian, who began to reel in her Jamaican rival. As Asher-Smith faded, Mboma closed in and caught Jackson with just 5 metres to go. Mboma was 0.03 behind in a new personal best. Asher-Smith ran a great race, but just ran out of gas, finishing 3rd in 22.19.
The men's 200m was just as gripping, with Ken Bednarek hanging on to win from Olympic champion Andre de Grasse, 19.70 to 19.72. Bednarek was brilliant here, running a well-judged race. He pushed hard off the bend and into the straight and had established a good lead over de Grasse and his fellow American Fred Kerley. De Grasse started to mow Bednarek and looked like he might catch him 20 metres out. The charismatic Canadian just fell short. Kerley ran very well for third, with a time of 19.83.
The meeting was a successful ending to what has been a wonderful Diamond League series and one of the great seasons of international athletics. Many emerging and established stars of the sport have given us plenty to be excited by. We look forward to a great autumn road racing season and the World Championships in Eugene next year.
A big shout out to Steve Cram, Tim Hutchings and all of the extraordinary support crew from the BBC who provided such insightful, detailed reporting and beautiful camera work in covering the Zurich meeting – as well as the rest of the Diamond League series – over the entire season.