A column by Len Johnson – Runner's Tribe
There were two gongs for athletics at the Sport Australia Hall of Fame dinner in Melbourne this week. Raelene Boyle was elevated to Legend of Australian Sport status and Steve Hooker was admitted to the Hall of Fame.
They don't admit mugs to either of these categories – Boyle, for example, is just the 39th Australian sporting champion to be accorded Legend status – but the recognition could scarcely have gone to two more worthy participants. Both Boyle and Hooker are athletics to their bootstraps.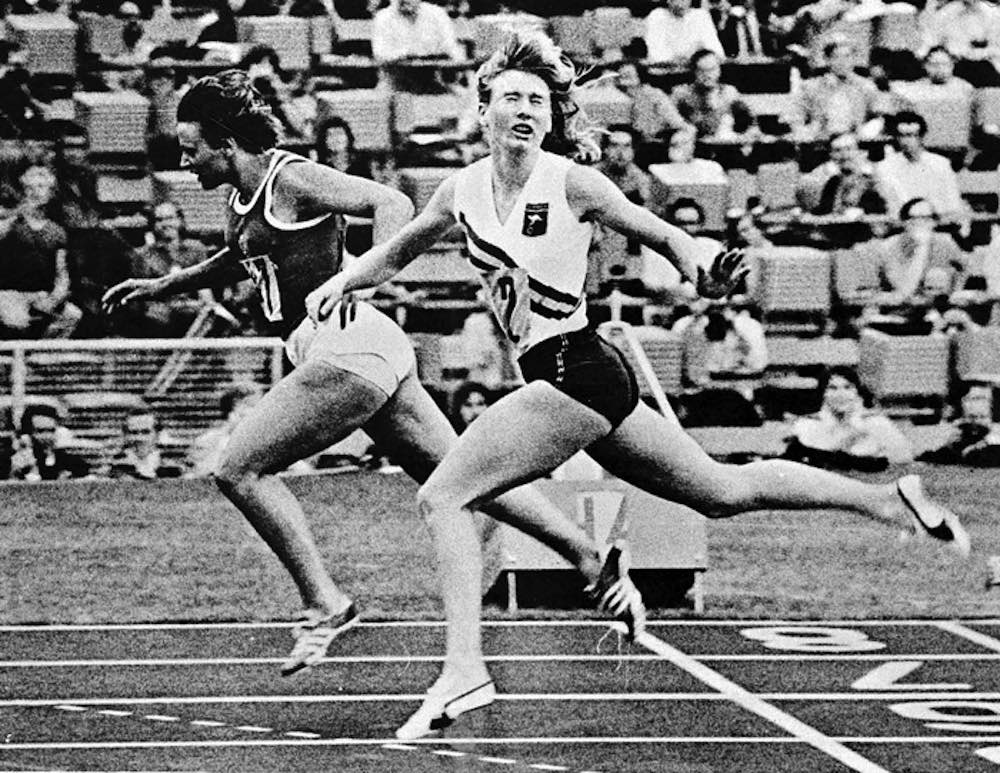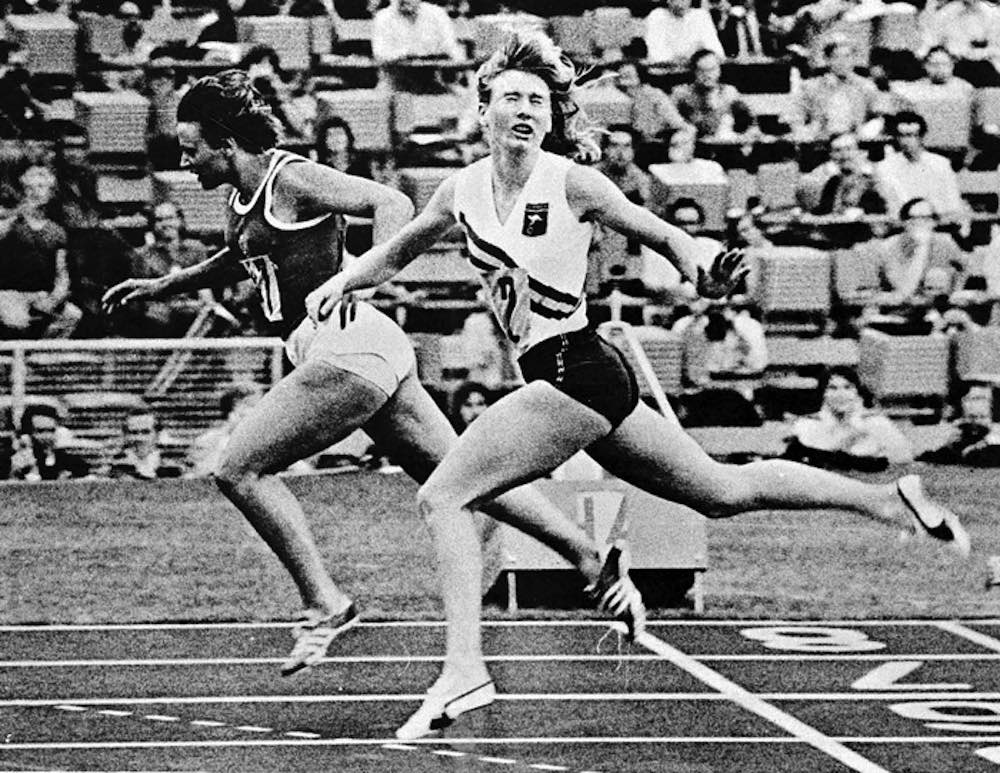 Boyle grew up in the inner-north Melbourne suburb of Coburg, joined the local club and put heart and soul into a career which started with a surprise Olympic silver medal at the age of 17 in Mexico City in 1968 and was crowned with a gold medal in the 400 metres at a home Commonwealth Games in Brisbane in 1982.
Hooker was likewise a staunch club athlete. He could hardly have been otherwise, born to parents who both had distinguished careers in Australian athletics. He took up the pole vault at Box Hill athletics club in Melbourne's east and finished his career competing for the club over 200 metres in interclub competition.
As noted already, Boyle became the 39th Hall of Fame to be elevated to the Legend category. She is also the eighth athlete, joining Edwin Flack, Marjorie Jackson-Nelson, Shirley Strickland, Betty Cuthbert, John Landy, Herb Elliott and Cathy Freeman.
Boyle also joins Landy as one of only two athletics legends who are neither Olympic nor world championships gold medallists. Though legend status is not solely about performance, this is surely an acknowledgement of a contribution far beyond medals won.
This leads me back to one of my frequent observations that neither Australians in particular, nor sports fans in general, acclaim only winners. Landy, indeed, was defeated in his four major quests – two Olympics, one Commonwealth Games and the 'race' for the first sub-four minute mile. Yet he is undeniably one of Australia's most admired sportspersons.
Similarly, the way Raelene Boyle approached competition had an appeal that transcended her finishing position (even though that was almost always first place, or close to it). She was fourth (100 metres) and second (200) in her first Olympics, second in both the 100 and 200 at her second Games, fourth (100) and disqualified for a false start (200) in her third, and withdrew from her fourth.
In Munich in 1972, Boyle was beaten in both sprints by East German athlete Renate Stecher, later named in the Stasi files as a doper. In 1980, she succumbed to the intense political pressure to boycott the Moscow Olympic Games. Of Stecher, Boyle said in accepting her legend award that she would rather be an Australian silver medallist than an East German Olympic champion.
"At this stage of my life, to be truthful, I'd love a gold medal, yes," she admitted.
" . . . I also feel more sorry for Renate Stecher, and the East German athletes, than I do think about receiving a gold medal.
"It's just one of those things that, you know, given a choice, win a silver medal and be Australian or win a gold medal and be an East German, I pick Australia every time."
Having been denied by matters outside her control in Munich, Boyle suffered at her own hands four years later in Montreal. Fourth in the 100 final, she was one of the strong favourites in the 200. Inexplicably, she false started twice in her semi and was disqualified.
It was at the Commonwealth Games level that Boyle found individual triumph. She won the sprint double in Edinburgh in 1970 and again in Christchurch four years later. An injury-hampered campaign limited her to a silver in the 100 in 1978 before the career-crowning 400 gold in Brisbane four years later.
It is a career to be proud of. Boyle once said (in an interview with this journalist): "I've probably achieved the title of being best loser ever." It was a self-deprecatory remark and Boyle walked it back as she elaborated.
In any case, and with respect, Boyle was wrong. No loser, she is one of our best ever and thoroughly deserves her legend status.
While we are on recalling things, in 2006 I was lucky enough to be in Stuttgart for the IAAF World Athletics Final and then Athens for the World Cup. It was a great week for Australian pole vaulting as Paul Burgess won in Germany and then Steve Hooker took out the World Cup title in the Greek capital (and Craig Mottram beat Kenenisa Bekele in the 3000).
At that point of his career, Steve Hooker was clearly a young athlete of potential. Two years later, he fulfilled that potential in a dramatic contest in the Bird's Nest stadium which brought him an Olympic gold medal and ignited a championship run of rare quality indeed. By late 2010, Hooker held concurrently the Olympic, world, world indoor and Commonwealth titles.
If not quite unprecedented – hello, Sergey bubka – it was an imposing run of performances which saw Hooker cement his position as the world's best vaulter. His Olympic gold came with an Olympic record 5.96, he cleared six metres outdoors and indoors – with a best of 6.06 at the Boston indoor meeting in '09 among three 6m clearances in a short tour.
Then, staring disaster in the face after suffering a quad muscle injury in training, Hooker took just three jumps in winning the gold medal at the 2009 world championships in Berlin. He cleared 5.65 to qualify with his only jump, missed once at 5.85 in the final, then passed to 5.90 which he cleared first time to win the gold medal.
Six months later, Hooker cleared 6.01 in Doha's Aspire Dome to add the world indoor title to his list of honours. Later in 2010, in Delhi, he retained the Commonwealth title he had won in his Melbourne hometown four years earlier.
I was fortunate enough to witness most of these events first-hand, covering the Beijing Olympics for The Age and working for the local organising committee news services in Berlin and Doha, and for the Games News Service in Delhi.
Though he flew through the air with the greatest of ease, Hooker remained firmly grounded through all that, a trait that served him well when things went pear-shaped in 2011 and through most of 2012. He met triumph and disaster and treated these two impostors just the same. He belongs in the Hall of Fame.