"I wasn't particularly quick over 400m, running only 48.9 for 400m but I could run 1:44 for 800m. It was strength that I had. People try and make things so complicated now – but it's so basic – you just have to put on a pair of running shoes and go out and run." – John Walker
© 2017 Runner's Tribe, all rights reserved.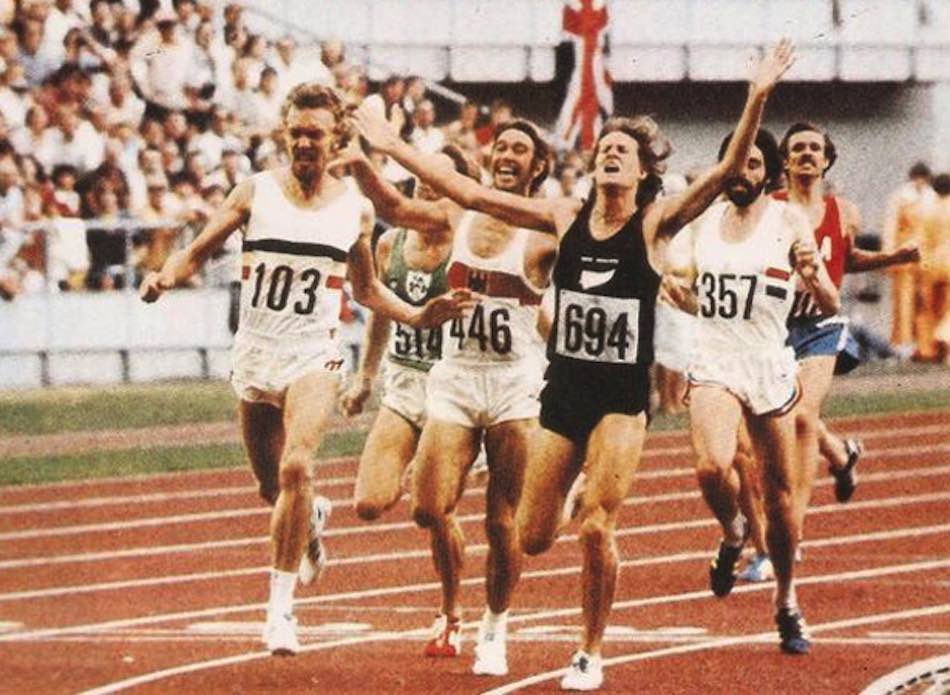 Note: This is the first article of a two-article series. Stay tuned to Runner's Tribe for part 2.
Sources
John Walker Champion, Autobiography with Ron Palenski

Track Technique Discussions with Arch Jelley
1976 1500m Olympic champion, John Walker, will go down in history as one of New Zealand's best ever middle distance runners. The first man to break 3:50 for a mile, what he lacked in raw speed, he more than made up for in strength.
Runner's Tribe took a detailed look into his training.
D.O.B: 12 January 1952

Country: New Zealand
Profile
Olympic 1500m gold, 1976, Montreal.

First man to run a sub 3:50 mile.

Commonwealth Games 1500m silver medals in 1974 and 1982.
Personal Bests
800m PB: 1:44.92

1500m PB: 3:32.40

Mile: 3:49.40

5000m: 13:19.28
Late Start
"I never started running seriously until I was 17 or 18 and I was never the school champion at 800m or the mile – there was always someone better than me."
Walker, like many other previous world record-holders, including Herb Elliott, Ron Clarke and Ron Delaney, only starting taking running seriously towards his latter teenage years. Prior to this, Walker was a keen tennis player and was active in many sports. He built a strong endurance base during his childhood, without really knowingly doing so.
"We basically got our training in while we were younger, just running – to and from school, to and from tennis and rugby.  So we were just getting our training in my being very active kids."
Forget about the Track
"I think cross country running is the best form of training for any young athlete. My advice to coaches is to forget about the track early on – get your kids running cross country and road races –just basic strength work first, the speed will follow."
Walker didn't overdo the intense anaerobic work as a junior. He built his foundations through cross country and road running. He regularly lost races as a junior to kids who trained harder and more often than him.
"I started to take my running a bit more seriously when I was 18 and I was only doing about 30 miles a week at the time. The guys I grew up with were the school champions and trained hard and could beat me as a junior but not one of them went on to senior grade."
Elite Training as a Senior
"Everything is done faster than most athletes train; I train to how I feel and not to what the schedule says to do."
Walker's junior years laid down a serious foundation of aerobic endurance and strength, without overusing or burning out his anaerobic system. Some interesting facts about Walker's training as an adult:
Walker liked doing lots of tempo training. He believed his greatest strength was his ability to run long distances at a fast pace.  In his training, he would regularly run between 10 to 23 miles at never any slower than 6:05 per mile pace. "It is not technique but the ability to push yourself hard in training, working the body, but not straining, to run within yourself."  "This cannot be achieved straight away; it usually takes 3-4 years of solid mileage to get there."

Walker believed in quality, hard running. "Everything is done faster than most athletes train."

He never did weight training.
RUNNER'S TRIBE PAYS OUR WRITERS & FILM MAKERS TO CREATE EXCITING & ENTERTAINING CONTENT. HELP SUPPORT THESE PROFESSIONALS AND JOIN RT PREMIUM NOW.
TO VIEW THIS CONTENT PLEASE SIGN-UP TO RUNNER'S TRIBE'S MEMBERS ONLY PREMIUM CONTENT. WE HAVE SOURCED THE WORLD'S TOP WRITERS AND FILM MAKERS TO DELIVER ANY ATHLETE, COACH, PARENT OR FAN THE ULTIMATE PORTAL FOR ATHLETICS EDUCATION, ENJOYMENT AND INSPIRATION.

$9.95 AUD Monthly ($6.59 USD)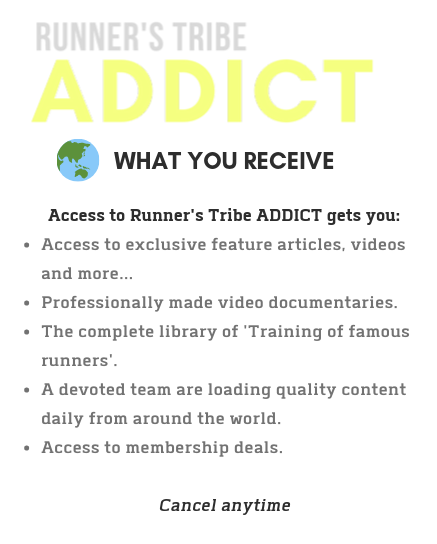 Yearly Plan (Worldwide) - BEST VALUE
$89.95 AUD Yearly ($59.56 USD)

$2.95 AUD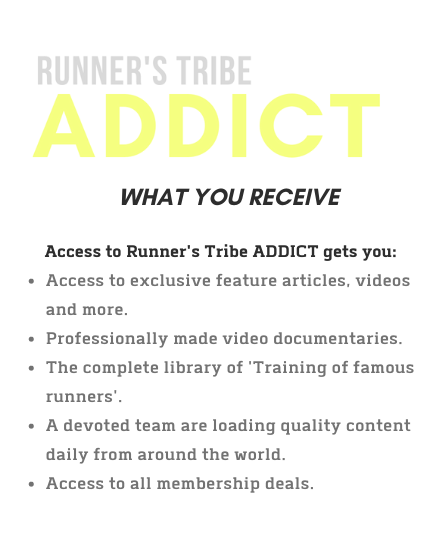 ALREADY A MEMBER? LOGIN BELOW