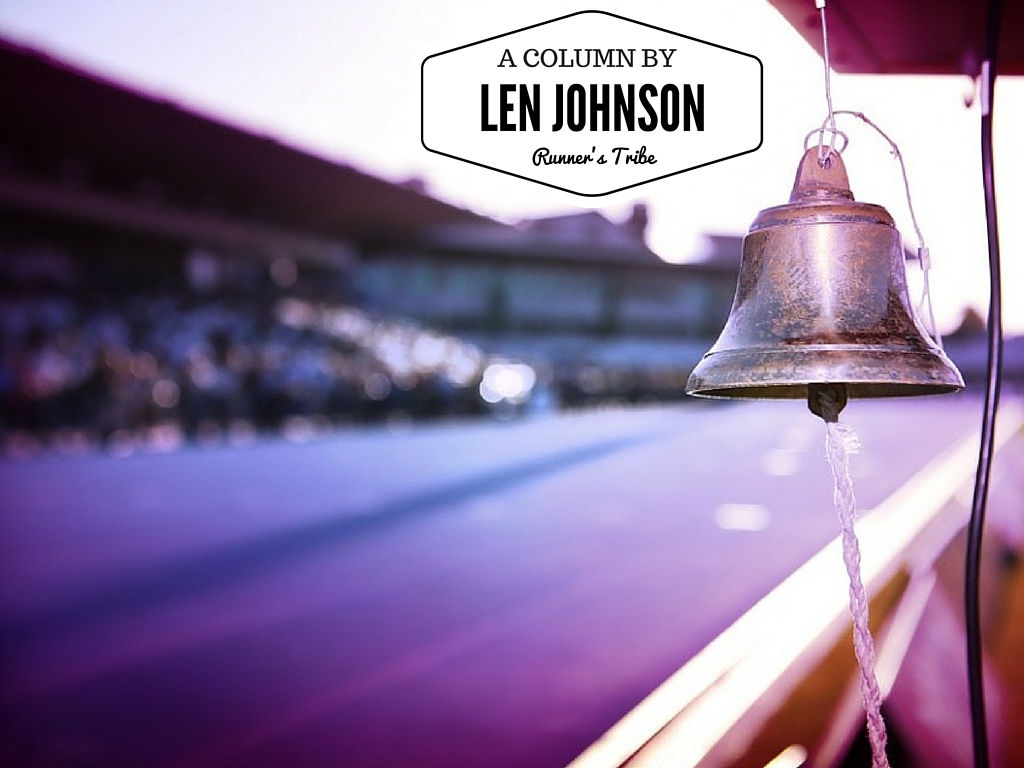 Canberra delivers fast footwork | A Column By Len Johnson
A little bit of fancy footwork is always handy in Canberra, the nation's political capital, where agility and nimbleness were highly prized long before the current incumbent moved into the prime ministerial office.
If the politicians weren't admiring of the performances of Josh Clarke, Ella Nelson and Alex Hartmann at the start of last week, they must have been envious of them by the end of a week packed with drama and intrigue.
Just a normal week in Canberra politics, then, but a far from normal one in athletics of recent times, with three sprinters achieving Olympic qualifying times and long jumper Brooke Stratton chiming in as well.
Having impressed with a 10.38 into a headwind at the Hunter Track Classic a week earlier, Clarke edged past the 10.16 Olympic standard with a 10.15 last Saturday (6 February) in Canberra. This is the fastest time by an Australian since Josh Ross ran 10.13 in Prague on 13 June, 2007, and the fastest by an Australian in Australia since 'The Boss' ran 10.10 in Brisbane earlier the same year.
Not to be out-done, Hartmann and Nelson shone at 200 metres the following day. Hartmann ran 20.45, the fastest by an Australian since Patrick Johnson's 20.35 in Malmo in 2006.
Hartmann must like Canberra and 7 February – his previous best of 20.59 had come in the national capital a year earlier to the day. That performance was just outside the world championship qualifying standard, this one was half-a-metre faster than the target for Rio. Sometimes 50 centimetres can be a long way.
Nelson got to last year's world championships, where she was run out in the heats. The word was that she was primed for a big performance in Canberra and she delivered with a 22.84 win in her 200 heat.
No Australian woman has run faster since Lauren Hewitt ran 22.79 to beat Sharon Cripps's 22.84 in Adelaide in 2003. Hewitt, who also ran 22.69 in the 2002 Commonwealth Games final, is the only Australian woman to run faster than Nelson since the Sydney 2000 Olympic Games.
Cathy Freeman, Melinda Gainsford-Taylor and Hewitt (along with others including 1998 Commonwealth champion Nova Peris) made sub-23 common-place in Australian women's sprinting but before Nelson's run, Sally Pearson, with 22.97 in Canberra last year, was the only Australian to break 23 seconds since 2004.
So, once again, promising early season signs. Last weekend in Canberra was the ACT championships, and the sprinters and jumpers will get another crack at one of their favourite venues with the domestic tour meeting next weekend.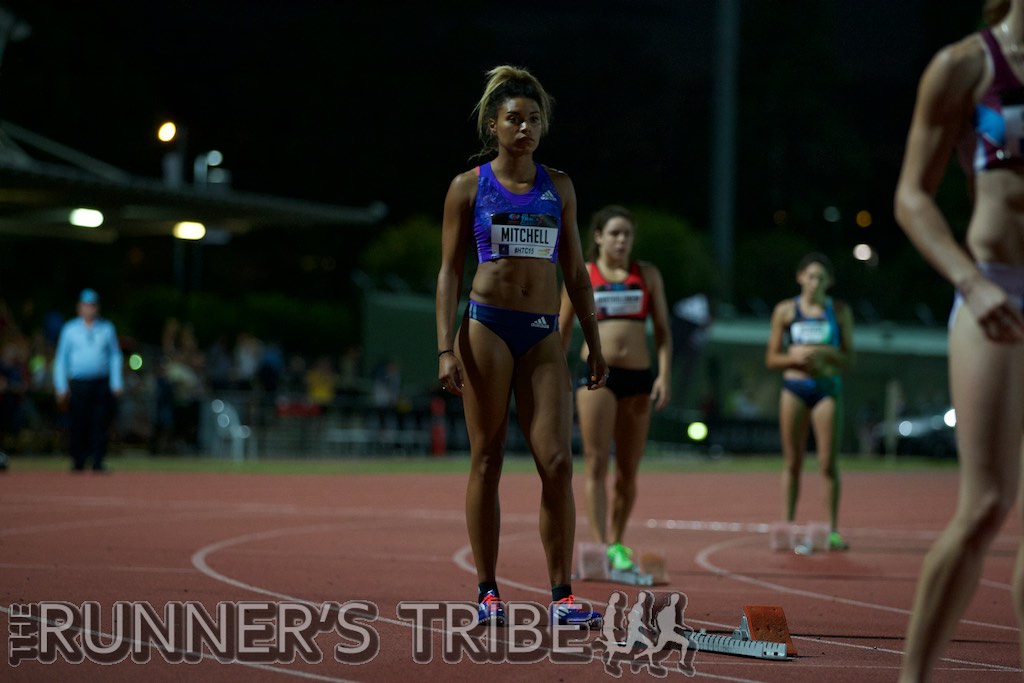 With Morgan Mitchell adding another qualifying time at 400 metres (52.19) along with Stratton's 6.79 in the long jump, Canberra burnished its reputation as a great place to achieve sprint and horizontal jumps qualifiers. The relatively new track surface, warm conditions, following winds (if not, they will turn the sprints around, as happened last weekend) and wide bends, along with the 600 metres above sea level altitude, all militate in favour.
It is pleasing to see some new names breaking through in the sprints. The past two world championships teams have been light on for sprinters, especially individual representatives.
In Beijing last year, there were no male representatives in individual sprints or relays. In Moscow, two years earlier, it was only relay squads.
National record holder (set in Canberra, where else, two years ago) Melissa Breen ran the individual 100 in Beijing, Nelson the 200 and Anneliese Rubie the 400. Breen also ran the 100 in Moscow, with Caitlyn Sargent in the 400 the only other sprint representative.
These numbers look likely to be higher in Rio, which will help spread the expectations. One of the features of Beijing was that the new qualification system – capped entry numbers and fewer rounds – made it more difficult to advance. You can run very well and not even get out of your heat. The more qualifiers, the more chances.
Clarke, Hartmann and Nelson have now joined Mitchell and Rubie as individual qualifiers for Rio. Others, including Breen, are poised to join them. The women's 4×400 relay qualified through last year's World Relay championships and the chances of the men's 4×100 and 4×400 and the women's 4×100 qualifying with a time in the top 16 look stronger now with the improved individual performances.
Fire up the band. There could be a little more fancy footwork coming up.