Len Johnson Reporting from the World Champs, London – Runner's Tribe
Note to future event organisers: when you've got a program which is fairly light on finals, make sure you finish off with a real barnburner.
London 2017 did just that on Monday. The night had just four finals, but it finished with a real rip-snorter of a women's 1500.
If there were 60,000 spectators in the house, then a few Mums, Dads, sisters, brothers and cousins, plus sundry teammates, were barracking for the likes of Faith Kipyegon, Genzebe Dibaba, Jenny Simpson and Caster Semenya. The other – I don't know, say 59,500 – were screaming themselves hoarse for Laura Muir.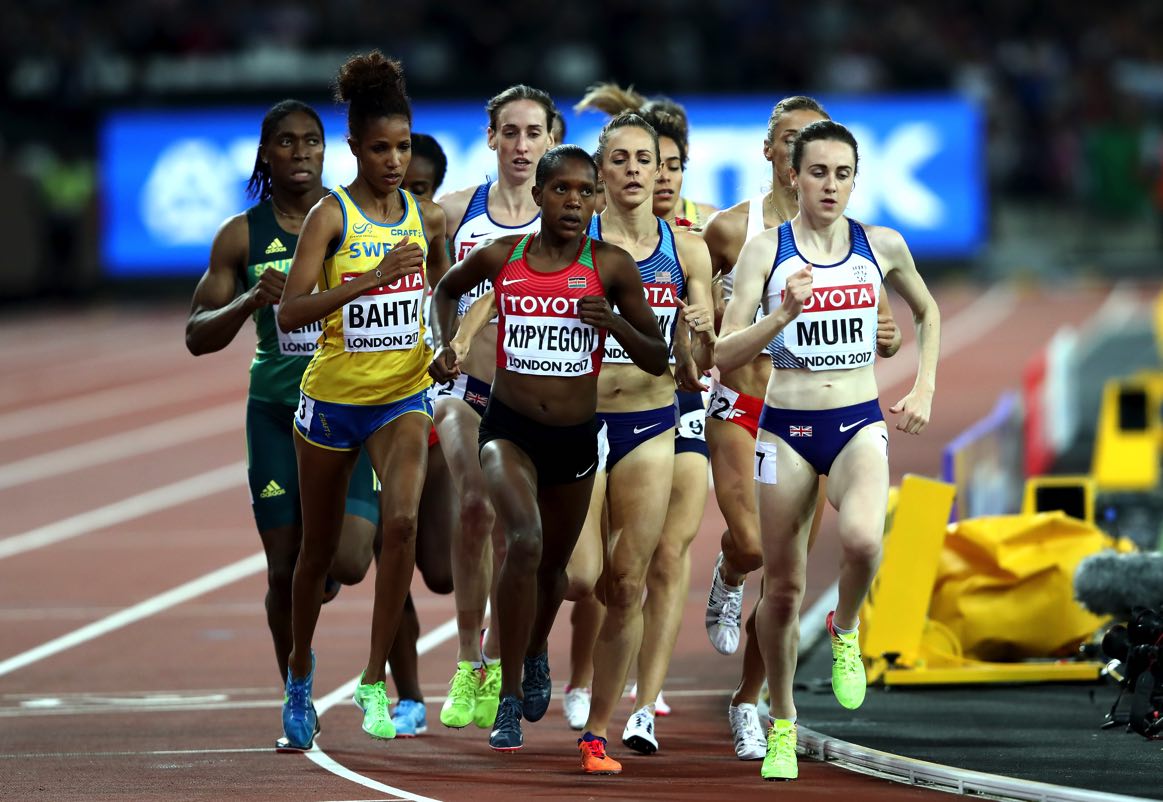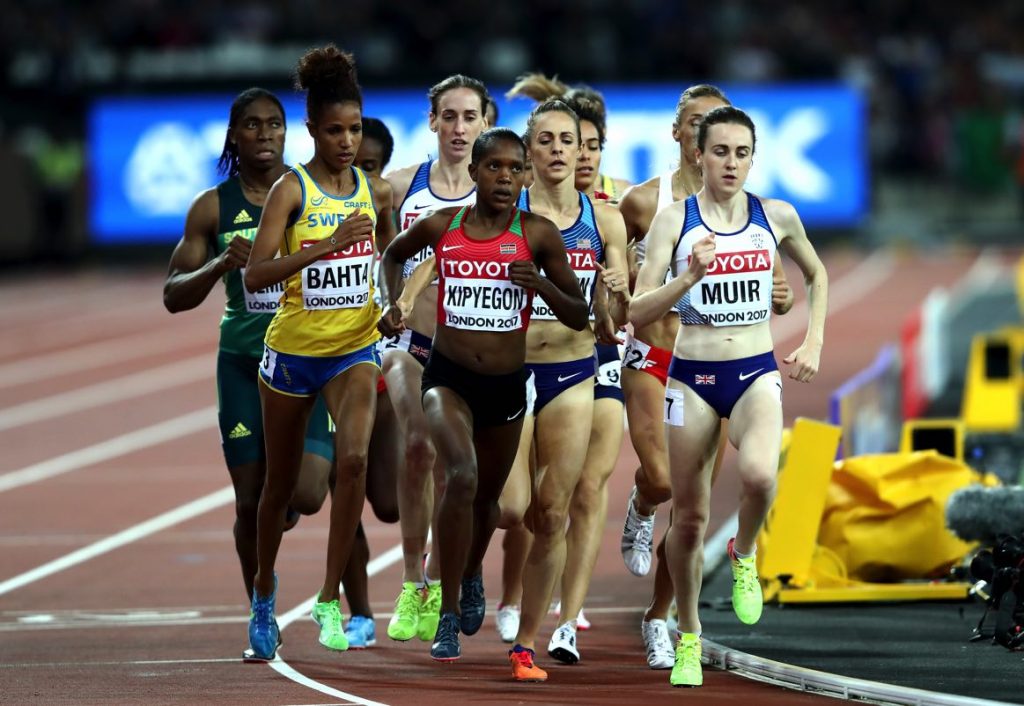 In the end, they were disappointed, but, gee, they got a mighty run for their money. Muir led early, raced hard late, and had a medal until the last 20 metres when Simpson sprinted through on her inside and Semenya powered past on the outside (en route to a face plant a stride past the line).
They were all more fortunate than Sifan Hassan, who set the race alight with a move along the back-straight from last to first with 700 metres to run. Hassan, the fastest in the world this year and a slight favourite in a deep field, was swallowed up in the same fashion as Muir and ended up in fifth place.
Did I mention that ahead of them all was Olympic champion Faith Kipyegon, who won in 4:02.59.
The dramatic finish followed a first two laps in the same fashion as the Beijing world and Rio Olympic finals. A pedestrian first half, followed by a flat-out sprint in the second.
Muir made a minor variation on the theme with a 65-second opening lap. Roof-raising cheer number one came when she was called into the stadium; number two when she was introduced on the line; number three when she went straight into the lead from the gun.
So the roof came back down from somewhere up in the stratosphere as the pace dropped to 72 seconds for the second 400 (oh, alright then, it was actually 71.79, but who's counting). It was then that Hassan began her surge, moving smoothly from last to a share of the lead.
Kipyegon had moved to Muir's shoulder at the finish line first time round. Now she responded as Hassan came alongside, and accelerated with her. Simpson, who had been near the front of the pack, moved quickly to close the gap, joining Muir. Semenya became more prominent in the chasing pack.
The third lap sped by in 61.81, most of the increase in speed coming from the bell to the 300 (14.39 seconds according to the splits appearing on our screens). It was Kipyegon and Hassan side-by-side and stride-for-stride. Kipyegon gained a slight advantage off the final bend and Hassan began to fade. Roared on by the parochial British crowd, Muir was fighting every inch of the way.
With 50 to go it looked as if the medals were going Kipyegon, Muir and Hassan. But Simpson, who like Nick Willis, appears not to know how to run a stupid race, came through on the inside at the same time as Semenya was closing on the outside. Briefly, it appeared they might catch Kipyegon, but the Kenyan was strong enough to get to the line first in 4:02.59. Her final lap was less than a tick over 58 seconds.
Simpson got second in 4:02.76 and Semenya third in 4:02.90. Muir's drive for a medal fell short by a mere seven-hundredths of a second. Hassan fell back to fifth in 4:03.34, though in many ways she ran the second-best race of anyone in the field. Dibaba, never a factor, finished last in 4:06.72. Just over four seconds covered the field from first to last.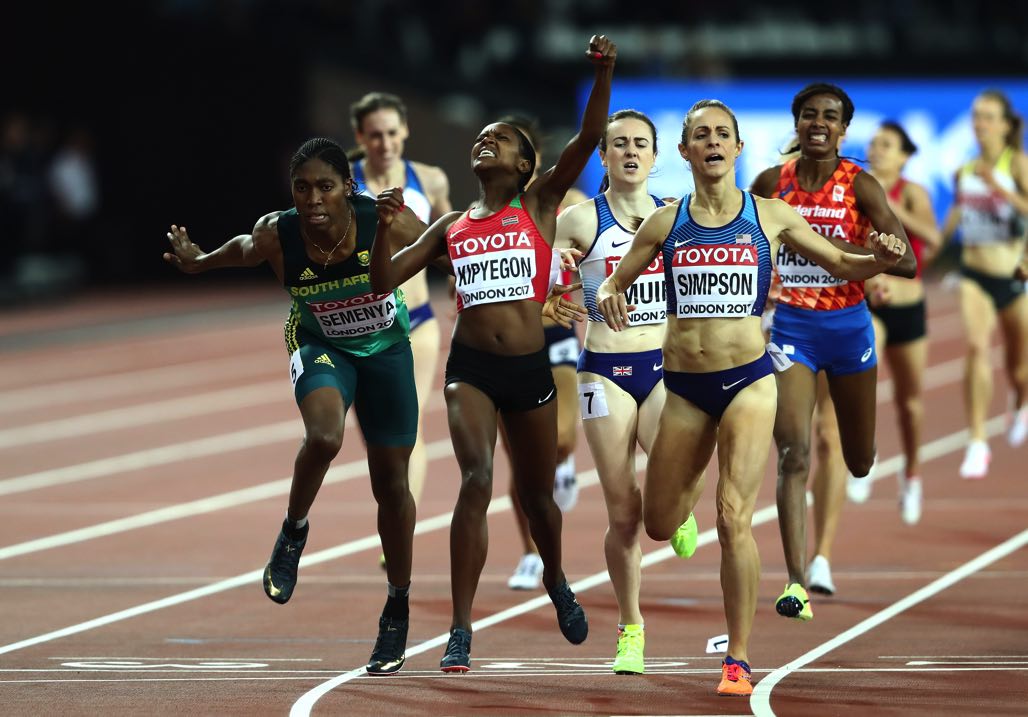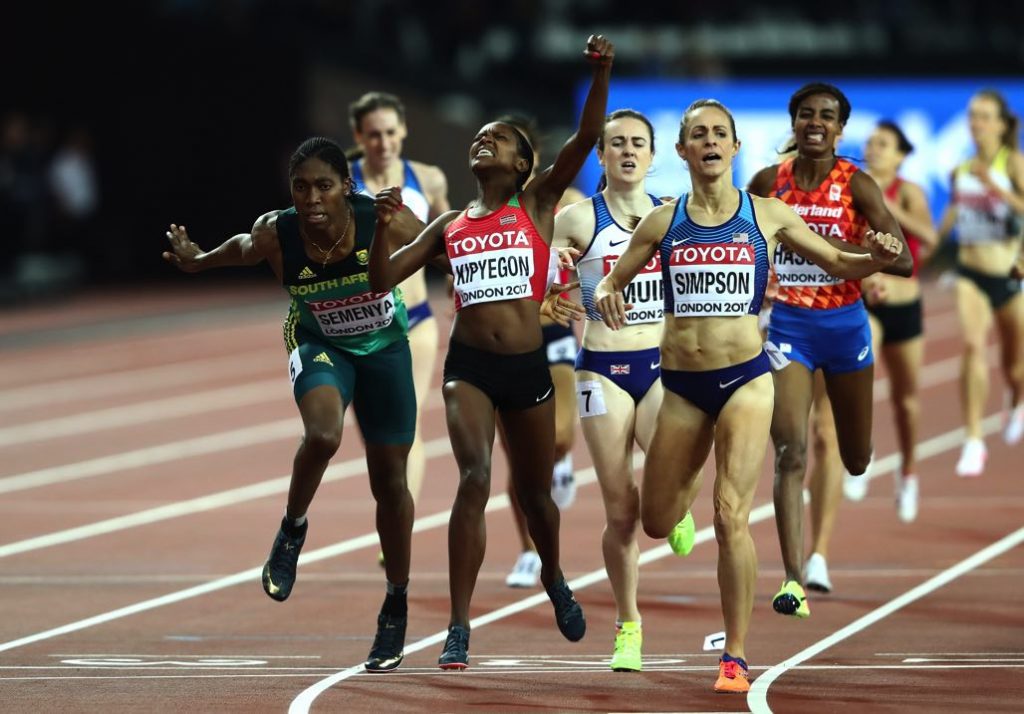 Three of the night's four finals were in women's events and each provided their own drama. The expected battle between Yulimar Rojas and Catherine Ibarguen in the triple jump went back and fourth by the round. Rojas opened with 14.55; Ibarguen, next in the order, responded with 14.67. Rojas went 14.82 in the second round and 14.83 in the third, with Ibarguen coming back to the latter with 14.89 to lead at half-way.
Finally, Rojas went out to 14.91 in the fifth round to which Ibarguen responded with 14.88 in the last round. By two centimetres, Venezuela had its first medal in world championship competition, and it was gold.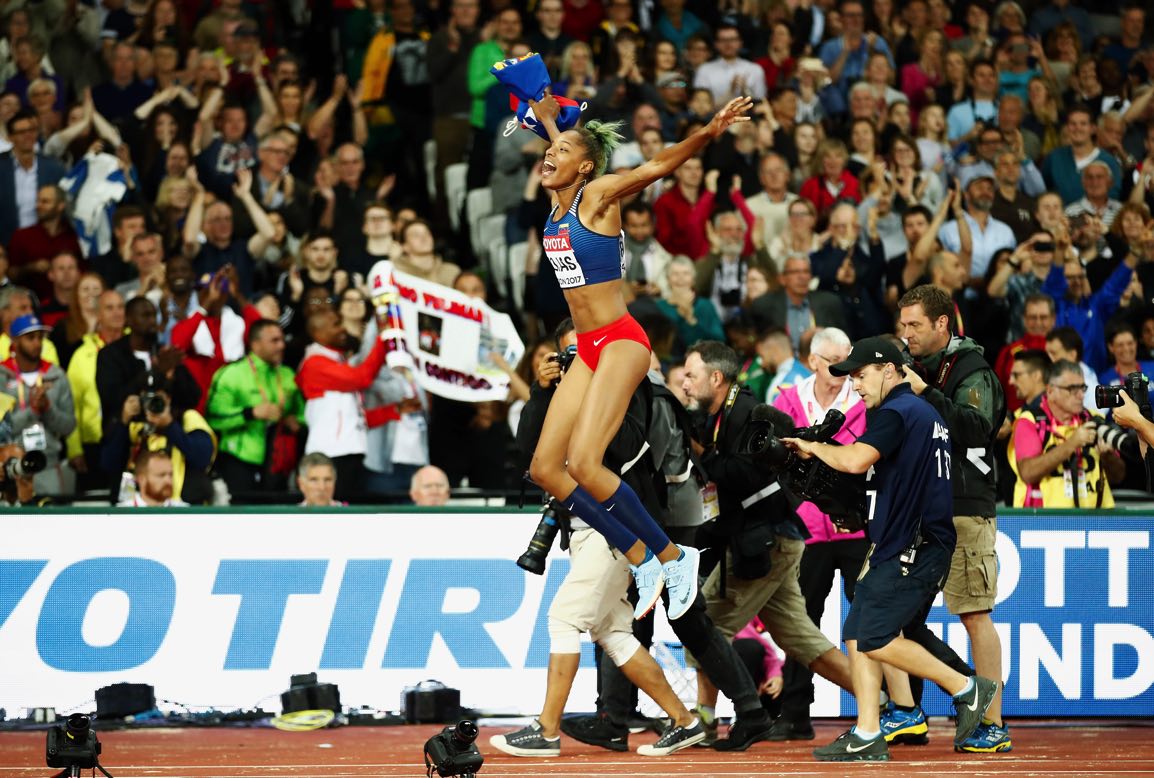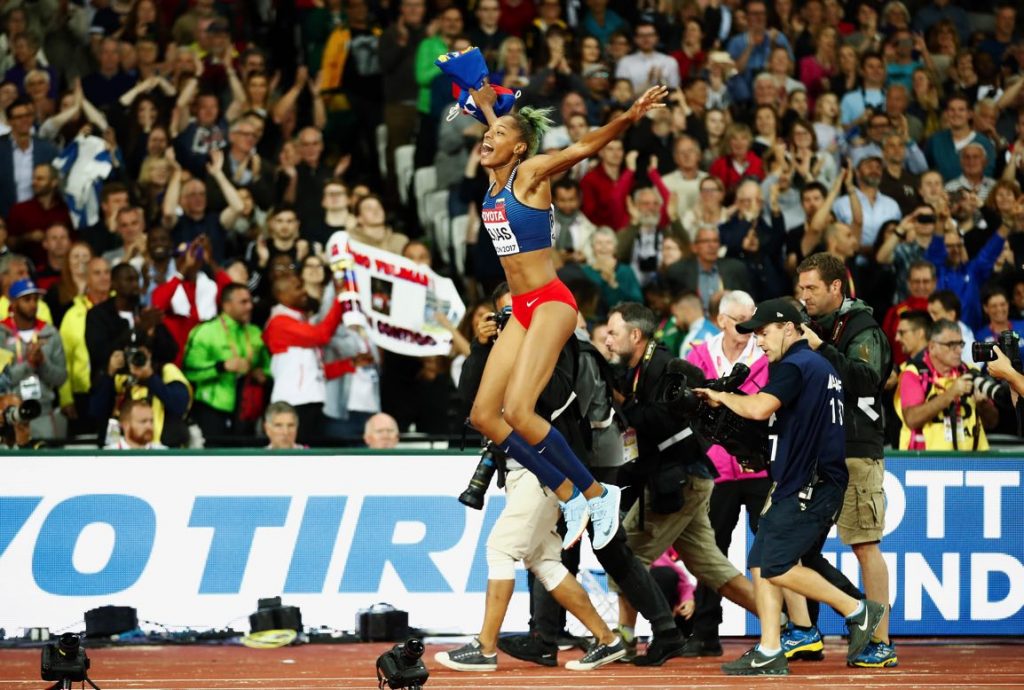 The drama in the women's hammer came as Olympic champion, world record holder and overwhelming favourite, Anita Wlodarczyk, struggled to get going. She was in some danger of missing the cut after three throws when her best of a mere 71.94 had her in sixth place. But a 77.39 on her fourth throw and 77.90 on the next put things right.
In the only men's final on the night, Omar McLeod soothed Jamaican angst over not winning either 100 metres gold medal with a win in the 110 metres hurdles. Hurdling smoothly, the Olympic champion and only man under 13 seconds this year, won in 13.04 ahead of defending champion Sergey Shubenkov's 13.14.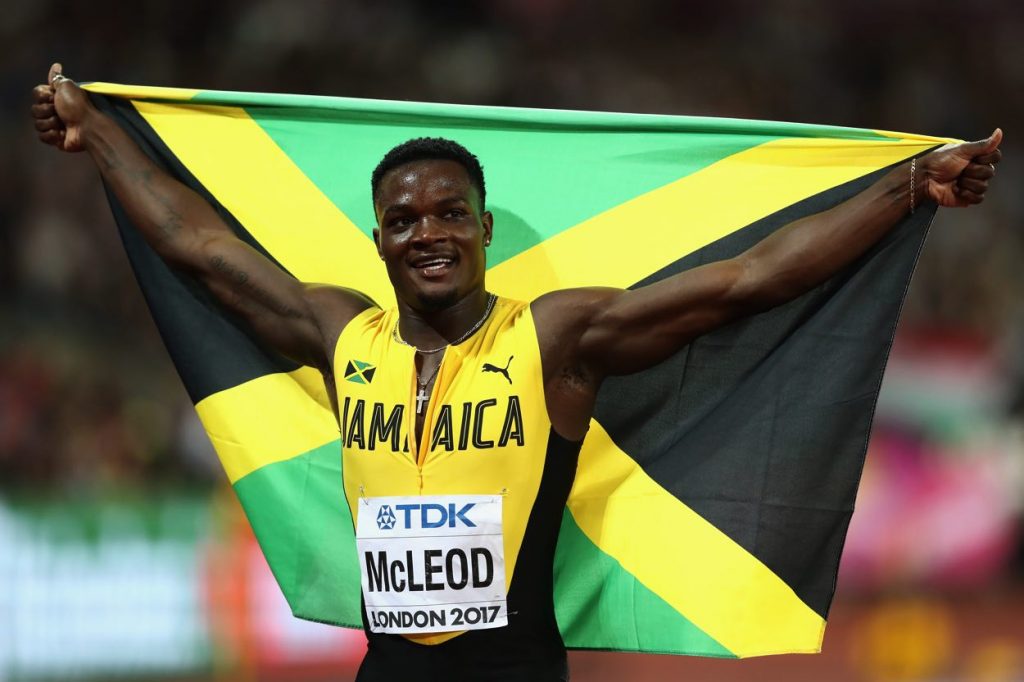 McLeod's mum was a happy woman as her son came over to the fence to celebrate with her. I wonder if she, too, was shouting for Muir just a few minutes later.