Len Johnson Reporting from the World Champs, London – Runner's Tribe
For the world championships, the penultimate day was Super Saturday, the departure of Usain Bolt from all competition and of Mo Farah from track racing.
In the end, each of these great champions was upstaged. Mo was beaten, as Bolt had been in the 100 metres a week earlier to the day, while Bolt did not even get to the finish line, a leg injury felling him just as he tried to muster the Bolt charge for the very last time. Both ended their performance slumping to the track, though Mo at least went down by choice.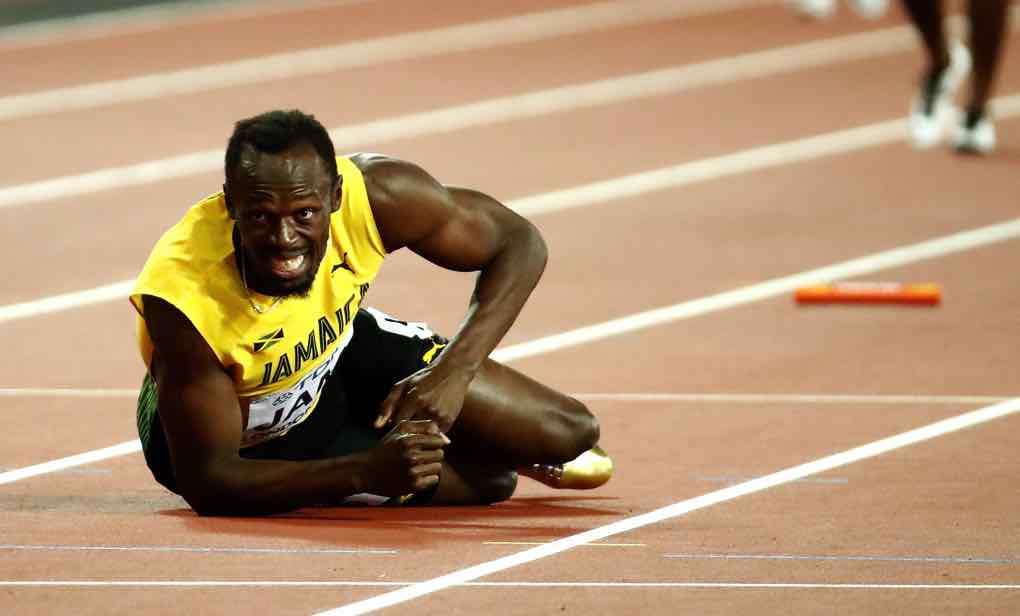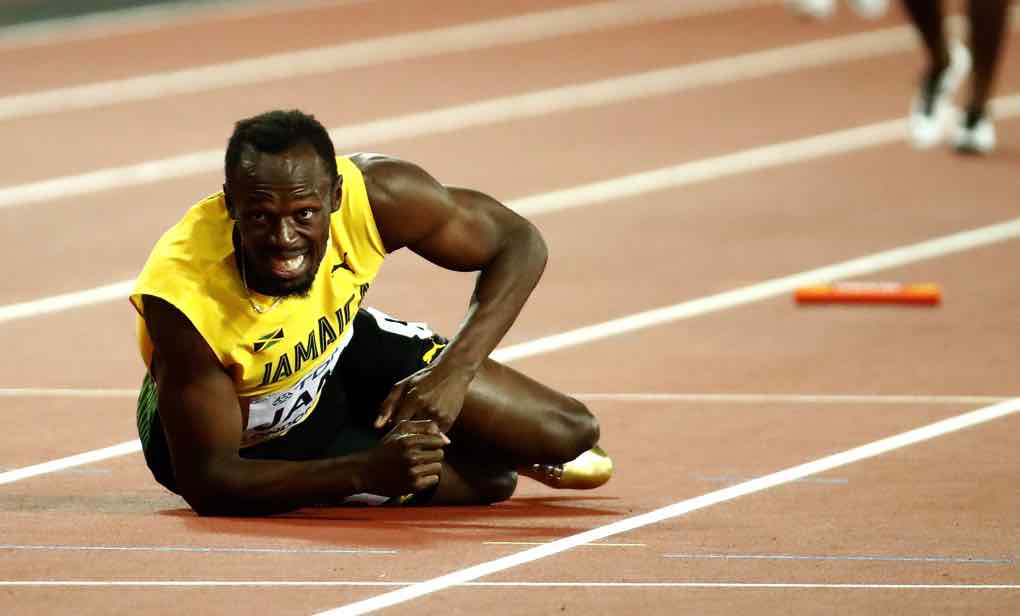 For Australians, though, this night ws not about departure but return, the return of Sally Pearson to the winner's position. Pearson, weighed down by serious injuries these past two years, blitzed the hurdles in her old style to take her second world championships gold medal.
In the midst of a joyful trackside interview, Pearson observed: "It's crazy." Yes, Sally, it is, but it is crazy good.
Six years ago, Pearson brought women's sprint hurdling back into the fast lane when she won in Daegu in 12.28, which was then fastest in the world for over 20 years. Then she won the Olympics in London in 12.35. Then she started getting injured. A jarred back reduced her to the silver medal behind Brianna Rollins in Moscow in 2013. She won Commonwealths in Glasgow, but the following year smashed her wrist in an horrendous fall in Rome.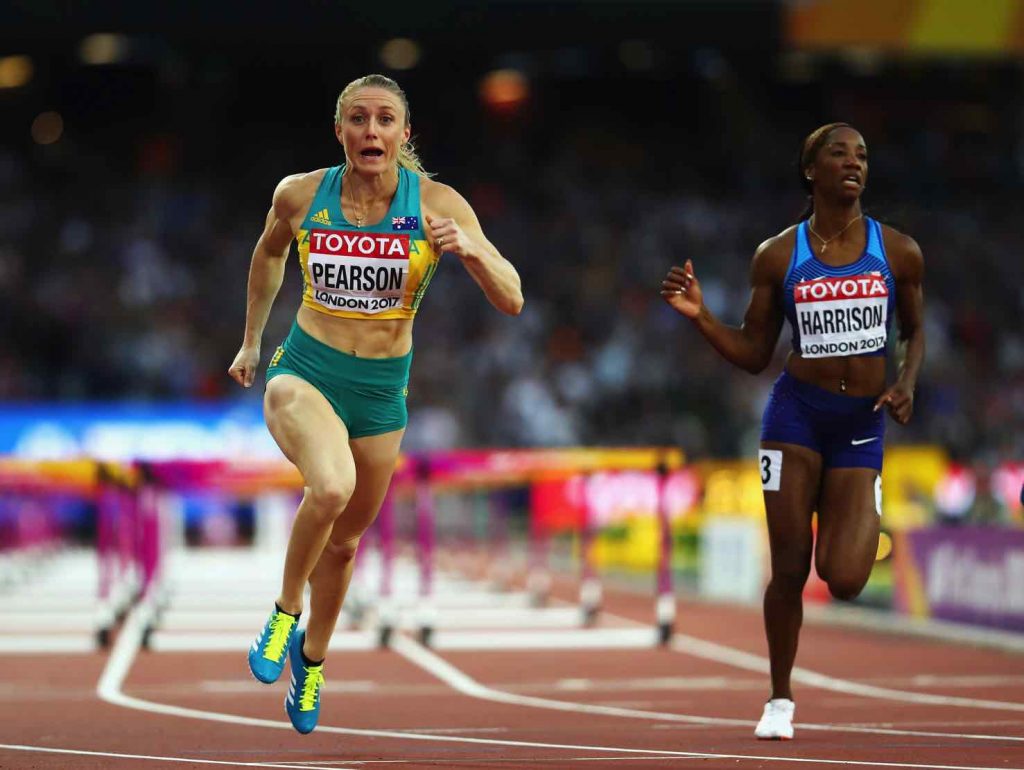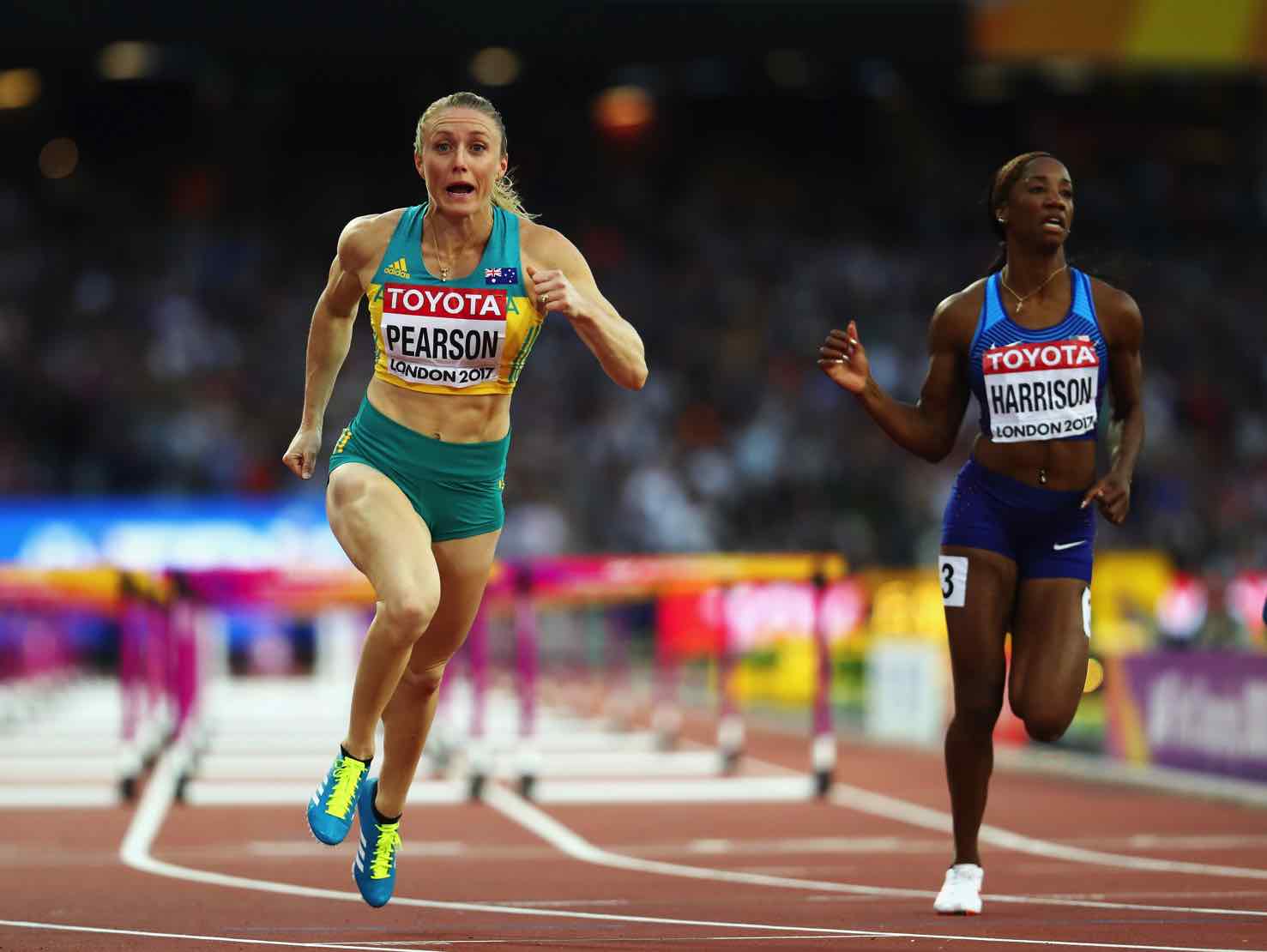 At the tail-end of all that grief, Pearson had to miss the Rio Olympics last year after tearing a hamstring. There's also been a couple of coaching changes along the way, so there has been quite a lot of adjustment.
Here, Pearson faced Kendra Harrison, who missed the US Olympic team last year but set a new world record 12.20 at the London Anniversary Games. Harrison is rapidly compiling a sketchy record when it comes to major championships – DQed in Beijing two years ago, last in the world indoor championships at home in the US, beaten out of the team for Rio.
Here, she had a shocker in the semi-finals, clattering into the first hurdle with her lead leg. But she recovered to surge home and grab the last place in the final by a hundredth of a second.
Had she got the bad run out of the way, perhaps. No, she hadn't. One Australian coach observed that Pearson could win if she beat Harrison to the first hurdle. As it turned out, they were locked together as the rose to the first, but then Harrison hit two, three and four and the race was gone.
Pearson, in stark contrast, was flawless in her technique, just as she had been when she first hit the very top in Daegu. Colin Jackson commented on BBC television that when you add speed to that sort of technique, you are pretty much unbeatable. She was on Saturday night, anyway.
Now to Farah and Bolt. This night had been built on their final appearances, nominated as Super Saturday in a nod to the first weekend of the London Olympics when Mo, Greg Rutherford and Jessica Ennis-Hill all won gold medals.
Super Saturday II was memorable, too, by way of defeat, not victory. Farah lost the 5000, beaten in the final lap by Ethiopia's Muktar Edris. It was a race you think he might have won, even a year ago.
Paul Chelimo, the Kenyan-born US runner, was all aggression at the start, mimicking the Mo-bot, but adding a throat-slitting gesture. The race started like a heavyweight title bout, with a flurry of punches. Cyrus Rutto dashed to the front, followed quickly by Chelimo as they ran a 62-second opening lap. Just as rapidly the momentum was lost, and we saw a series of 72-second laps.
One or two surges aside, there was no real change until Patrick Tiernan duplicated his heat tactics with a move at 3000 metres. He led through three 62-63 laps before being swallowed up with 700m to run.
As ever, Farah was waiting for the last word. As Yomif Kejelcha, Edris and Chelimo made their moves, Farah was in danger of being boxed. He found an inside run up the final straight, but could not hold off Edris's sprint down the outside to a memorable victory but modest time, in 13:32.79 (52.6 last lap).
Mo, like Bolt in the 100, was carried out on his shield. He took the silver in 13:33.22, 0.08 ahead of Chelimo in third.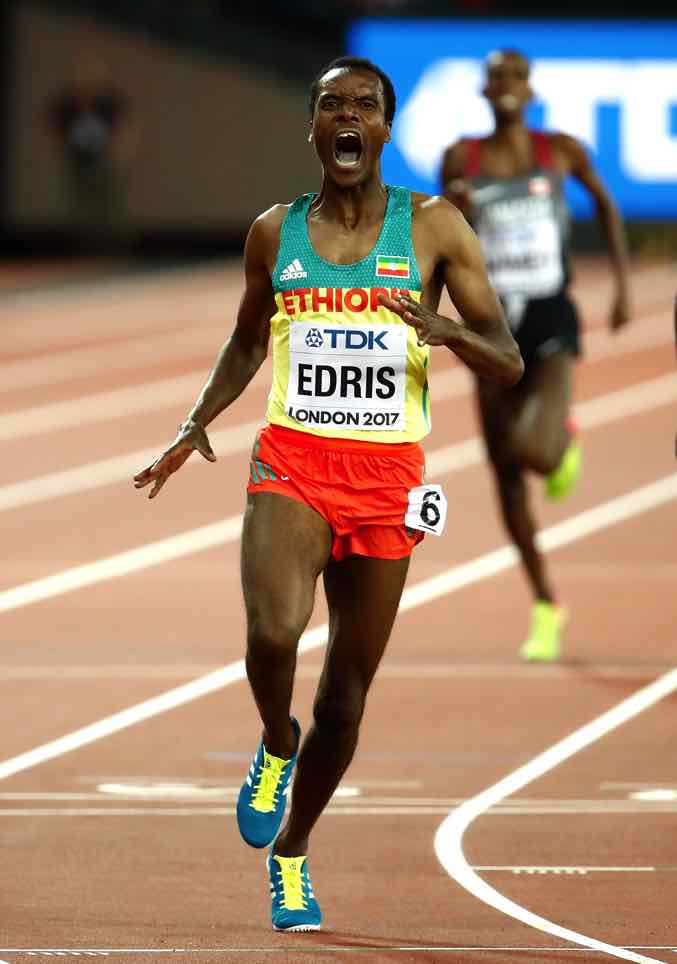 For Bolt, too, the night ended badly. He took the baton for the final leg of the 4×100 with a realistic chance of catching the British and American final leg runners. Half-way along the straight he gathered himself for that final charge. As he did so, his leg buckled from under him. His momentum carried him through a couple of hops and a forward somersault, ending with him lying prone on the track. It gained everyone's attention alright, but not in the hoped-for manner.
Jamaica would have been third. Bolt may have caught Christian Coleman for second, but Nethaneel Mitchell-Blake was away and gone. Great Britain won in 37.47 from the USA and Japan.
The achievements of neither Farah, nor Bolt, are not diminished in any way by the results of their final races in London (Mo did win the 10,000, after all). They have been the two dominant male athletes of the past nine years and we have been privileged to see them at their peaks together through most of that time.
One negative element (again) was the renewed booing of Justin Gatlin. More subdued than in the individual event, but still boorishly obvious when the US team came onto the track and audible as Gatlin ran the back-straight leg. Still, there has been no attempt to quell this behaviour or remind spectators that they should respect all athletes.
It could not ruin a great night of athletics, but it did put a damper on it for a little while.