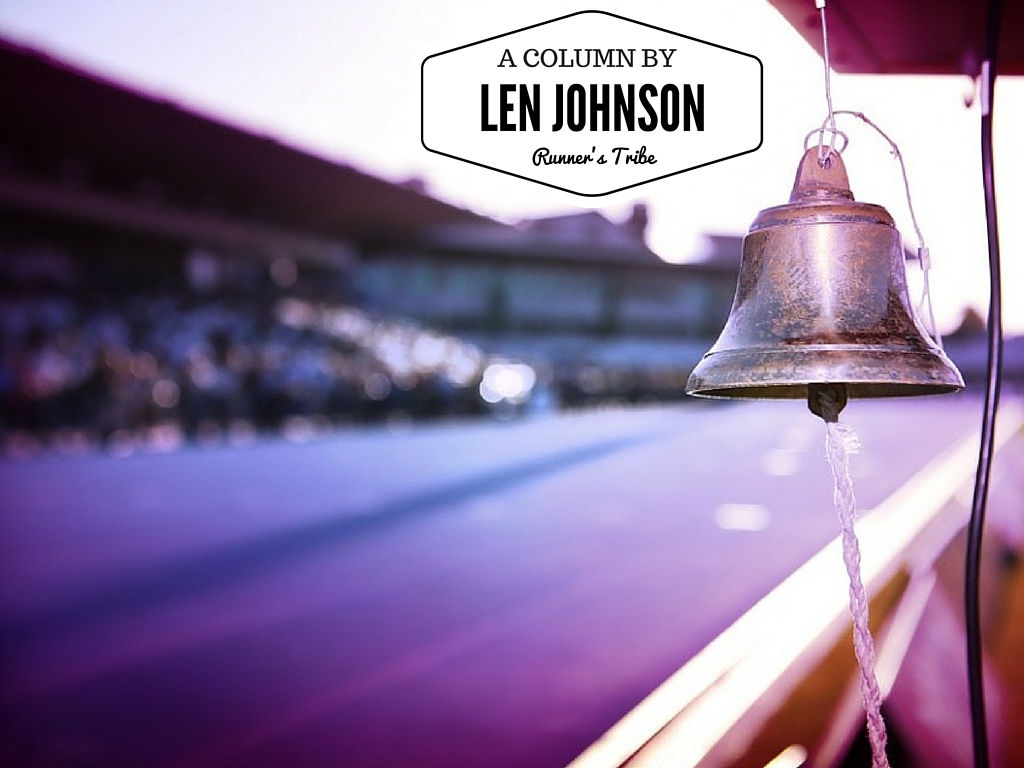 Thirty-six years after Dave Smith and Tim Erickson should have been Olympic teammates, their sons Dane Bird-Smith and Chris Erickson will be.
Bird-Smith and Chris Erickson have long since joined their fathers in representing their country in international competition, but Rio 2016 will mark their first appearance as Olympic teammates.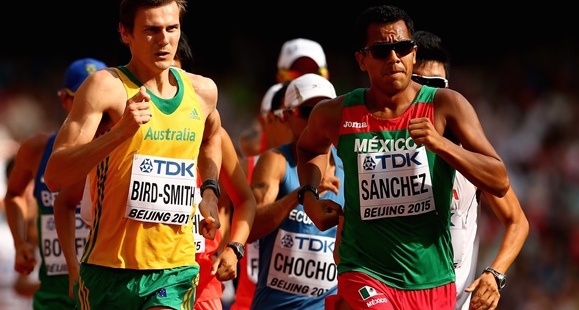 Bird-Smith, who has already competed in two world championship teams, won the Australian 20k walk title in Adelaide two weeks ago to guarantee himself a spot in the team for Rio. His selection – along with that of Rachel Tallent, sister of Jared – was confirmed by the Australian Olympic Committee this week.
Erickson will represent Australia at a third Olympics after being first Australian home in the 50km trial in Melbourne last December.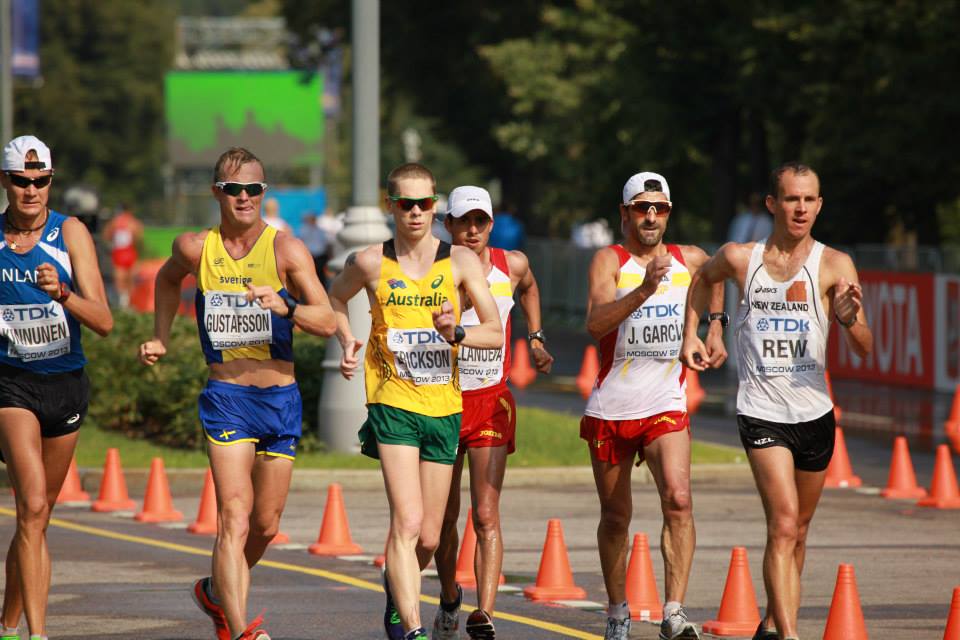 Dane Bird-Smith is coached by his father, Dave Smith, an Olympian in both 1980 and 1984, and a competitor in world championships in 1983 and 1987.
Tim Erickson, Chris's father, should have been an Olympian, too. He was nominated by the athletics selectors for the Moscow 1980 team, but was one of eight victims of the notorious Australian Olympic Federation's Justification Committee.
Despite having two times in the 50km walk well under the 4:10 Olympic standard, Tim Erickson was left at home. He didn't stay at home: he travelled to Europe in an attempt to force his way into the team. Despite walking personal bests at several distances and winning the British 50km championship race, it was futile.
The political cards were probably stacked against Erickson anyway. With the AOF defying the Fraser government's call for Australia to join the US-led boycott of the Moscow Games, it was hardly likely to pour petrol on the fire by adding athletes to the team, no matter how deserving.
No Olympics for Tim Erickson, then, but he was a world championships representative. The IAAF/IOC booted the men's 50km walk from the program for the Montreal Olympics so the IAAF decided to stage its own world championships in the event, in Malmo, Sweden. Tim finished 23rd, and was a member of two more World Walking cup teams and two Commonwealth Games teams.
It would be hard to imagine two more contrasting characters as competitors than Tim Erickson and Dave Smith. Being fellow-Victorians, we would see both of them regularly back in those 1970s days when every athlete still competed at inter-club.
For all I know, Tim may well have gone home and kicked the cat when he was cut from the Olympic team, but outwardly he bore the slight stoically and went about the business of redressing the situation with determination. Truth be told, being cut from the Olympic team by the infamous Justification Committee was an unfortunately common thing back then.
Since his competitive days – which continued into recent years with forays into veterans competition – Tim Erickson has been a great contributor to race walking, both as an honorary office-bearer of the Victorian Race Walking Club and as main contributor and editor of its online newsletters, an invaluable resource both for walkers and those of us trying to keep up with them.
Dave Smith, on the other hand, was as combative a character as befits a man who was born in Darwin and spent his early sporting years playing Rugby League and participating in amateur boxing (50 wins out of 51 fights). That same combative trait would come out later in his frequent clashes with officials in general and walk judges in particular.
Smith may have given up boxing, but there was still plenty of fight in him. At one time he was embroiled in an ongoing dispute with Ray Smith, Australia's senior walks official and the sixth finisher in the Melbourne Olympic 50km.
Unusually for a walker, Ray Smith had been coached by Percy Cerutty.
"Percy Cerutty turned me into a well-trained plodder who found 15 minutes of fame in the longest event on the track and field program," Ray Smith once said in summation of his career. Given this background, it is hardly surprising that he did not shy away from a fight, either.
Dave started in walking at 17 after his family moved to Melbourne. His initial successes were on the track, where his aggressive style and quick leg turnover made him a formidable competitor.
I knew Dave from Melbourne and then bumped into him a couple of times while we were both travelling around Europe in 1983. Dave had competed in the first world championships in Helsinki (15th in the 20km), I had covered them as a freelancer.
This may have helped (or not) a couple of years later in Canberra. Dave had the habit of placing a portable cassette deck on the high jump apron so he could be accompanied by heavy metal music as he trained. Some of our group of runners complained one morning about the noise.
"Why don't you just turn it off," I asked. "It's Dave's," came the answer as if no further explanation were necessary. Dave wasn't there, so I switched the music off. Nothing happened, perhaps because Dave did not return before we left. It's safe to confess now – I think.
As Dave Smith's profile on the Victorian Race Walking Club website puts it, his place in Australian walking is unique. "No one else has set so many records or consistently walked so fast for such a long time. . . His aggressive walking from the front inspired a whole new breed of walkers."
Including, as it turns out, his own son. Both Dave Smith and Tim Erickson will be worthily represented by their sons in Rio, as we all will be.