The 20-year-old Luke Mathews (Vic) has almost upstaged world record holder David Rudisha(KEN) to stake his maiden claim for Rio 2016 selection in the men's 800m at the IAAF Melbourne World Challenge.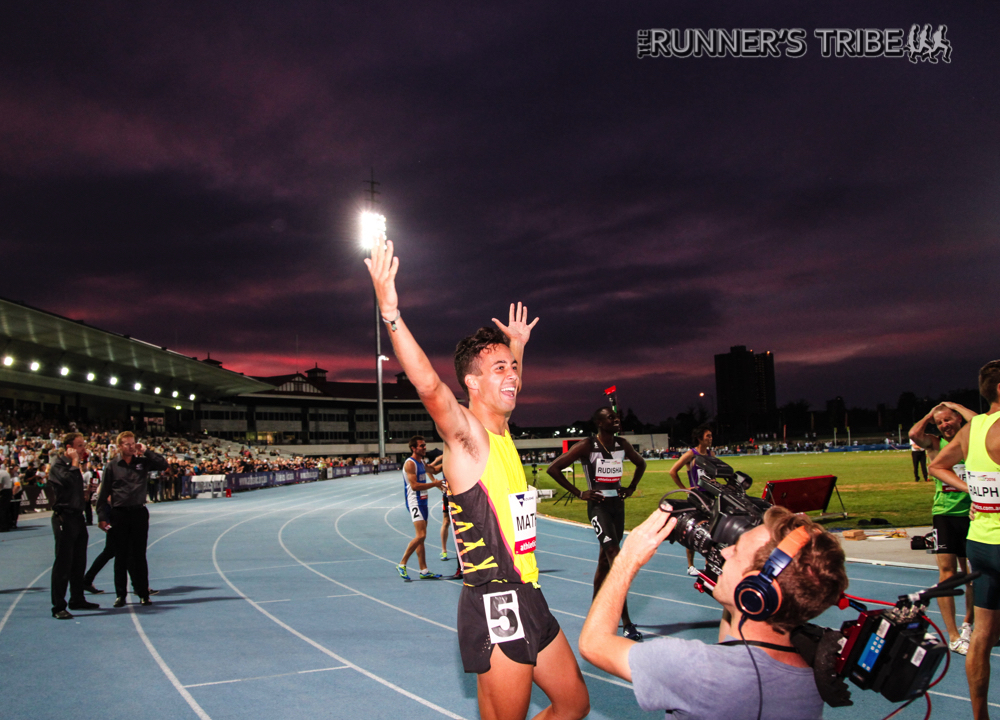 Crossing the line second in a massive personal best time of 1:45.16 as Rudisha won in 1:44.78, Mathews was joined on the Olympic Games qualified list by Madeline Hills (NSW, 3000m steeplechase), Genevieve LaCaze (Vic, 3000m steeplechase), Morgan Mitchell (Vic, 400m), Alana Boyd (Qld, pole vault), Eleanor Patterson (Vic, high jump), Kathryn Mitchell (Vic, javelin) and Damien Birkinhead (Vic, shot put) to cap off a huge night at Lakeside Stadium.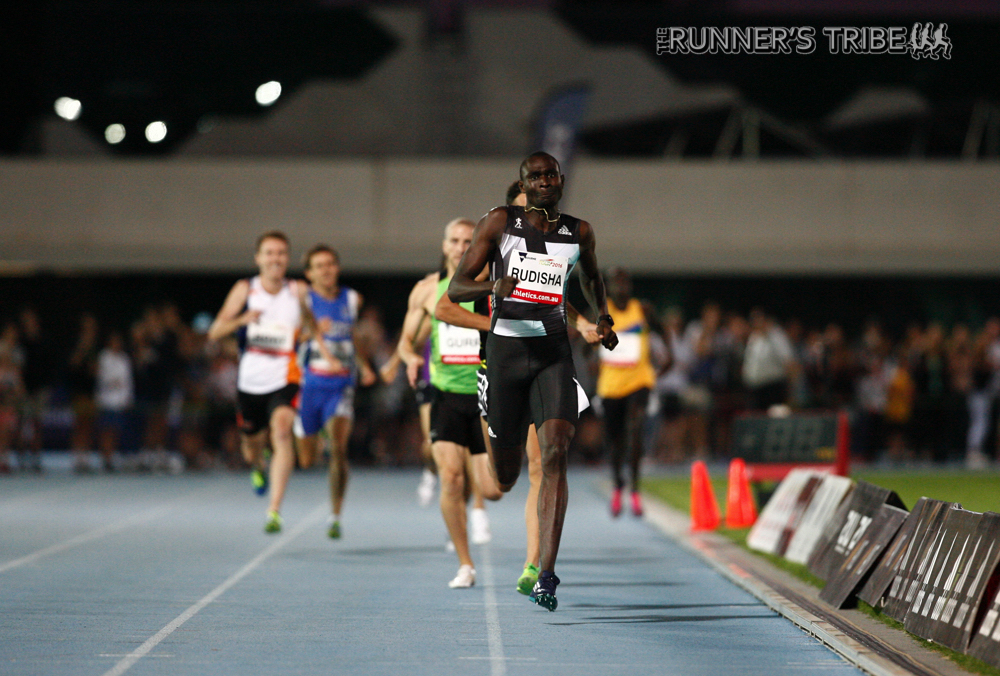 "I knew it was going to be a pain-train. I just had to get on his heels and hold. Through 500m I wondered, but I held on, held on and held on. The crowd made me lift. I've run at the World Juniors, a couple of races in Europe, but that was the best atmosphere of my life," Mathews said.
"Going through 600m I thought he was vulnerable. That's the thing though, to think that I can pass him is half the challenge. I didn't get there today, and I'm not going to say that I'll get him straight away in the future, but hopefully it's there. To get the time done is an absolute relief."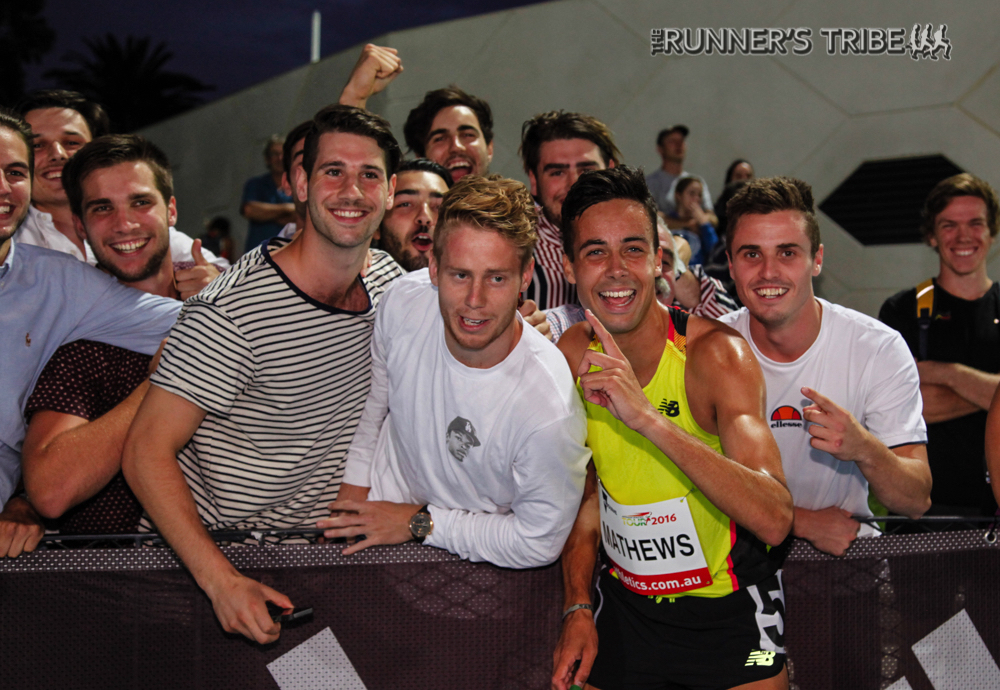 Hills, LaCaze and M. Mitchell joined Mathews on the list of Rio 2016 qualified track athletes.
Stopping the clock in 9:34.44 and 9:43.93 respectively, Hills and LaCaze delivered one of the races of the night in the women's 3000m steeplechase. Together for much of the race, Hills moved to the front with two laps to go, as LaCaze dug deep to come home and cross second from Victoria Mitchell (NSW, 9:54.54.)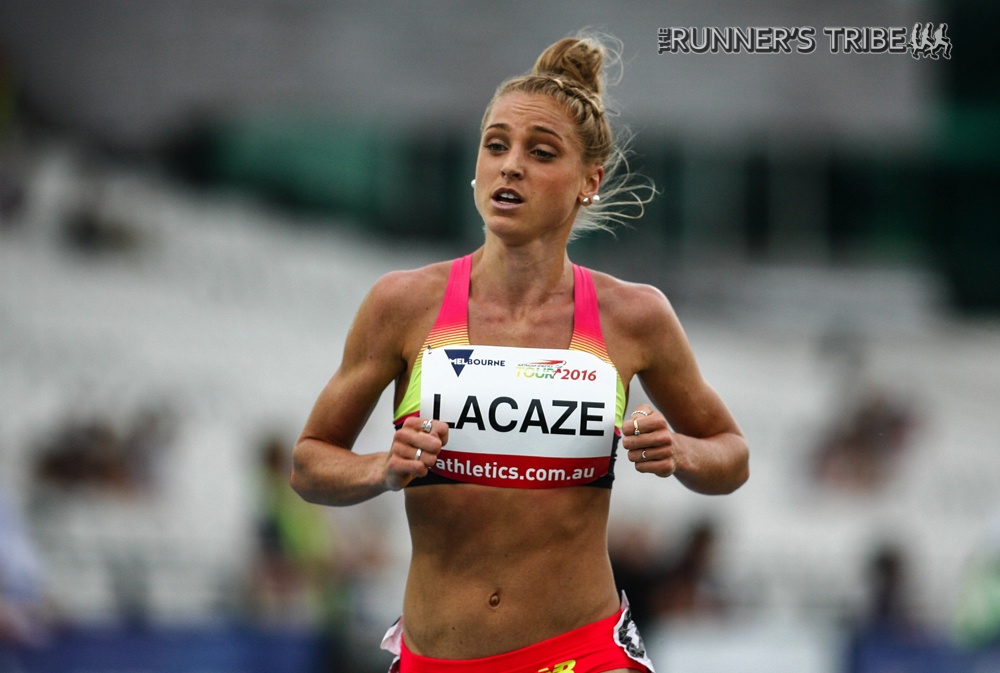 "It's an Olympic year and everyone wants to run well so the race today was important in terms of placings among the Australians, we're all qualified already. I don't expect to run PB's at this time of year but it was great to sit back and then take it on in the closing stages," Hills said.
"I'm training far better than I ever have so I am happy to keep working and lay low before racing later in the year. In the right race I am in shape to run fast."
Equally impressive in the women's 400m, M. Mitchell stopped the clock in 52.16 to add a third Olympic Games mark to her summer of athletics resume.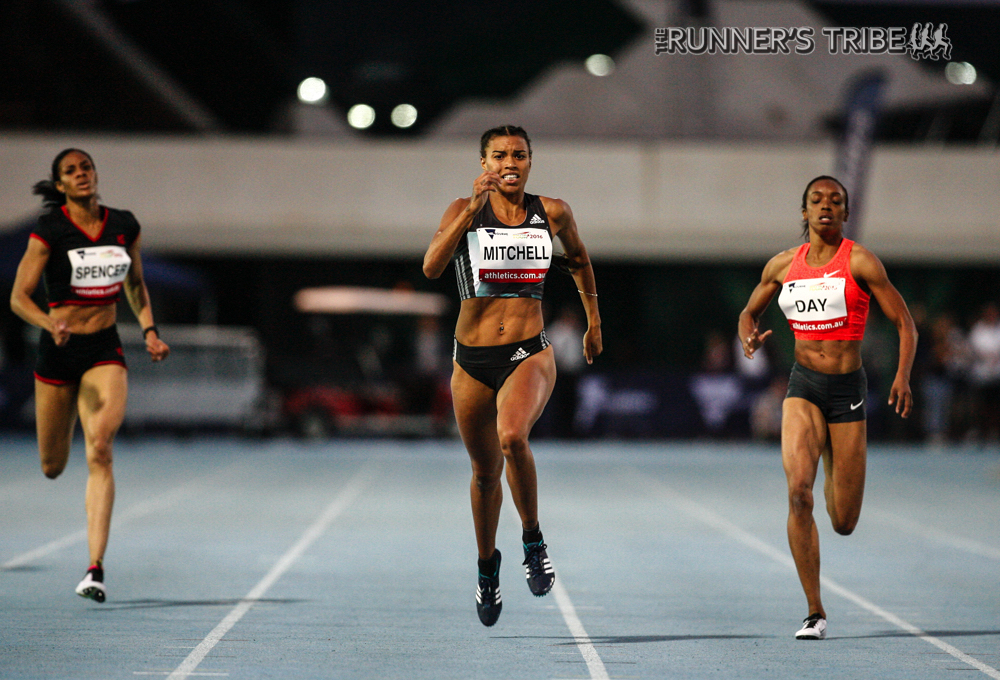 Taking line honours ahead of a stacked field that included Christine Day (JAM, second, 52.68), national champion Anneliese Rubie (NSW, 52.89) and Kaliese Spencer (JAM, fourth, 53.12), the result gives M. Mitchell great confidence about where she is at as a debut start at the Olympic Games becomes closer to a reality.
"I wasn't super nervous coming out here. I just relaxed and tried to chase them down in the last one hundred. That's what I did, and I am really happy," M. Mitchell said.
"It's amazing to beat a field like that. It's a confidence boost for sure. I'm expecting more from them later in the year, but I am fit right now and when the Olympics come I'll be even fitter again and hopefully matching them there. It's a new outlook on my athletics. It's coming together."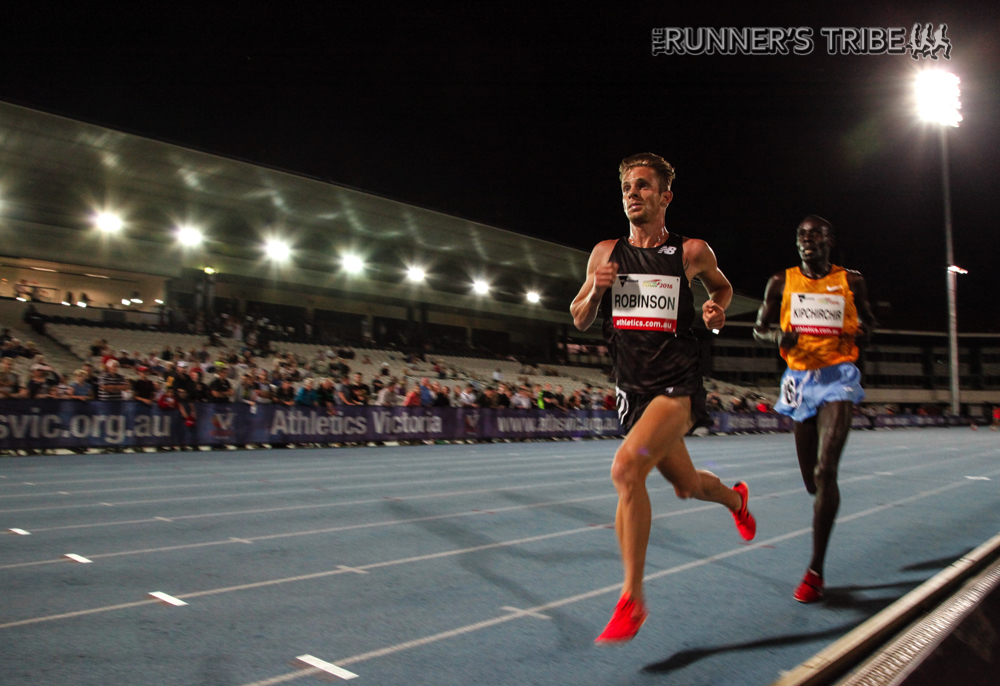 In the 5,000m Brett Robinson and field were paced early on by MTC's Collis Birmingham, however the paced dropped once Birmingham had done his job. Seeing this Robinson picked up a gear with a few laps to go and flew around to a solid 13:33.13 victory, with Sam McEntee continuing his impressive form, coming in just behind with 13:33.73. Ben St Lawrence is looking good on his way back to top form with a 4th placed finish of 13:37.54. Another notable performance was achieved by young gun Stewart McSweyn clocking in at 13:41.74.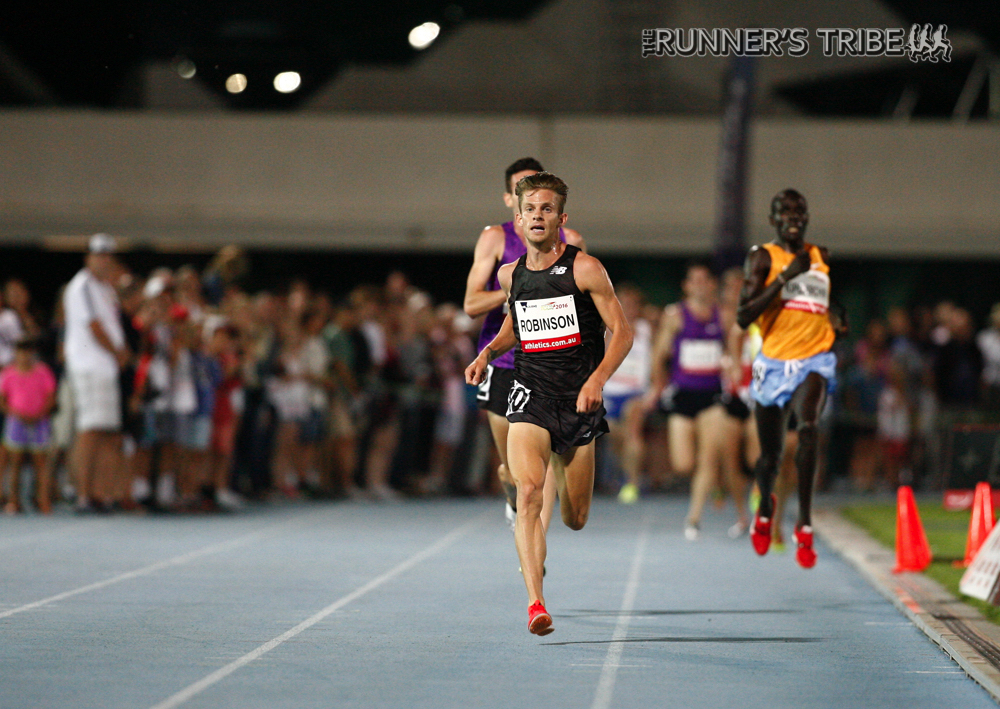 In the women's 1500m Jenny Blundell continued her awesome form to hold of Heidi See and win with 4:16.63 in a tactical race.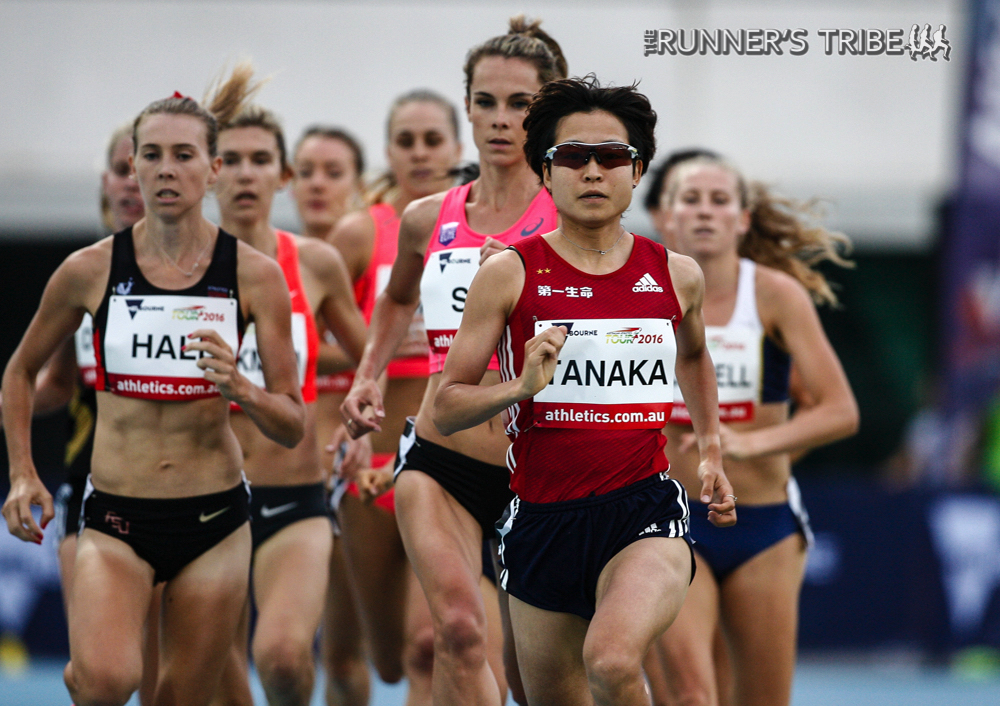 Rounding out the impressive results on track was Dane Bird-Smith (Qld). Selected to compete in the men's 20km walk at the Rio 2016 Olympic Games earlier this week, the 22-year-old today improved the Australian record in the men's 5000m track walk by clocking 18:38.97 to win.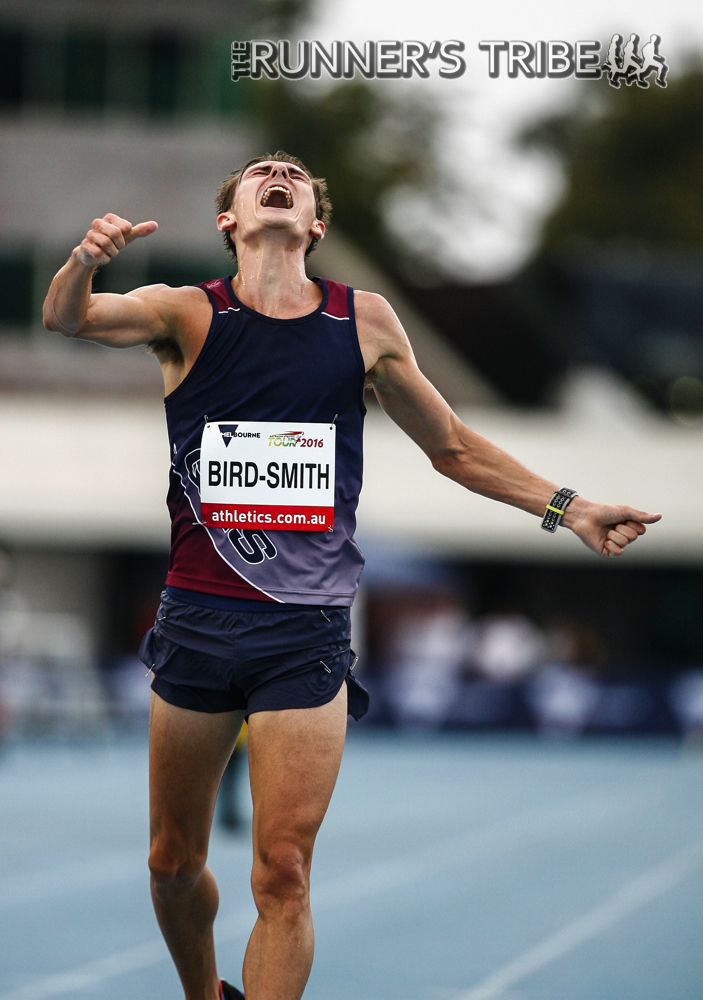 It was Boyd, Patterson and K. Mitchell who starred in field events.
Boyd soared over 4.71m to win the women's pole vault just moments before Patterson cleared 1.93m to take out the women's high jump. Both then raised the bar to what would have been personal best heights, stumbling at 4.81m and 1.97m respectively to finish their competition with Olympic Games qualifiers instead.
"I'm really happy with 4.71. The jump felt really good and it was my best jump of the night. I didn't put it together when it moved up but I am so happy with where I am at. I am consistent and even improving on that, moving from 4.60's into the 4.70's and that's great," Boyd said.
"I'm spewing I didn't get it (the PB), but I was really close and I'll hopefully be nearer to it for the next one," Patterson said.
"My first few jumps were great, then I stumbled in the middle, but I relied on the work that I've done and got there in the end. It's all a step in the right direction. I've been working really hard to get back to this."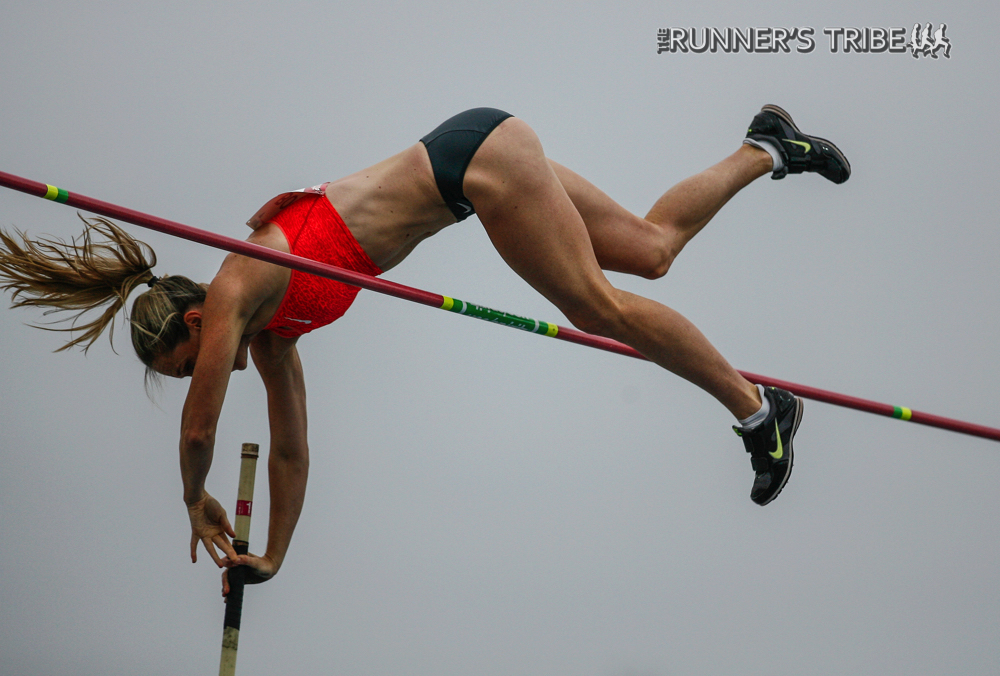 Boyd will now prepare for competition at the IAAF World Indoor Championships in Portland (USA) later this month, while Patterson will take a break from competing as she prepares for the Australian Athletics Championships on the last weekend of March.
Not to be outdone, K. Mitchell threw her first Olympic Game qualifier of 64.37m in the final round to win the women's javelin. Her series also included throws 60.33m, 60.55m, 57.62m, 59.97m and a foul.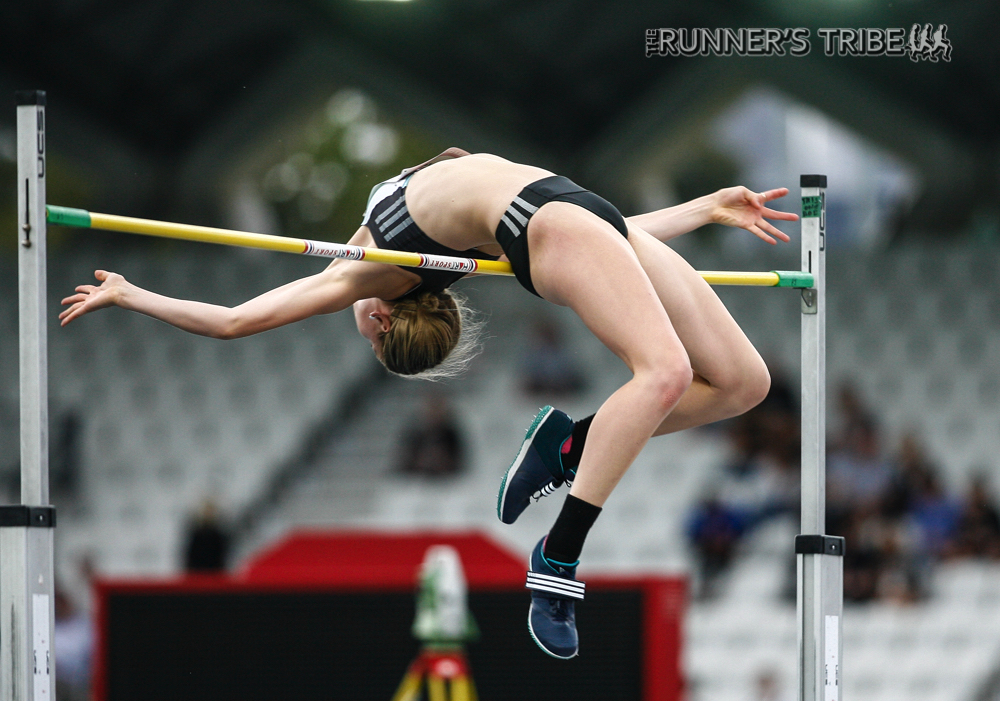 Eleanor Patterson won the women's high jump with an impressive leap of 1.93mQ
In other results:
–          Aaron Stubbs (Qld) clocked 10.34 (w: +1.0) to win the men's 100m from Joseph Millar(NZL, 10.40) and Mitchell Williams-Swain (Qld, 10.50)
–          Stopping the clock in 13.14 (w: +0.4), Michelle Jenneke (NSW) reigned supreme in the women's 100m hurdles. Brianna Beahan (WA) crossed second in 13.26, with Abbie Taddeo (NSW, 13.50) third.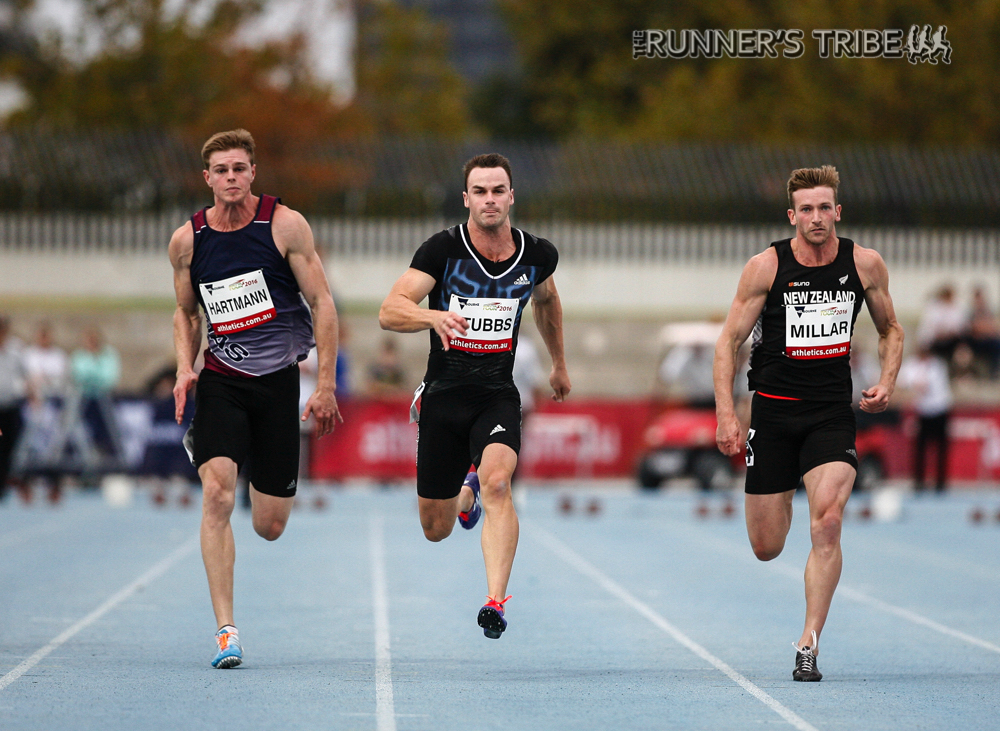 –          The Olympic qualified Alex Hartmann (Qld) ran 20.76 (w: -1.0) to take line honours in the men's 200m from Joseph Millar (NZL, second, 20.95) and Ryan Bedford (Qld, third, 21.26).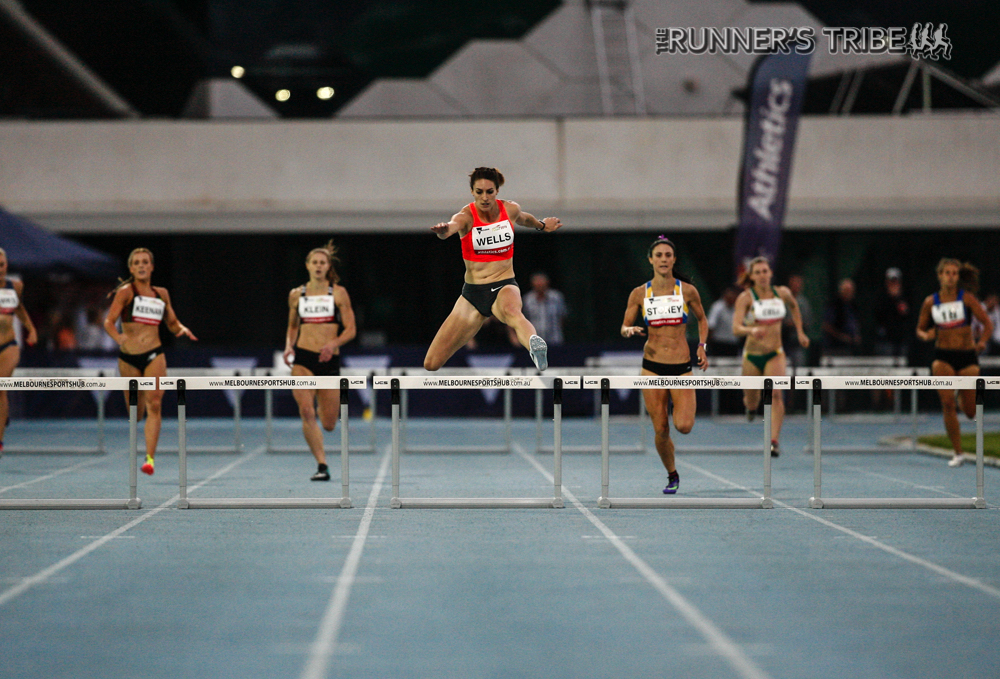 –          The men's and women's 400m hurdles was won by Michael Cochrane (NZL, 50.48) and Lauren Wells (ACT, 56.78) respectively.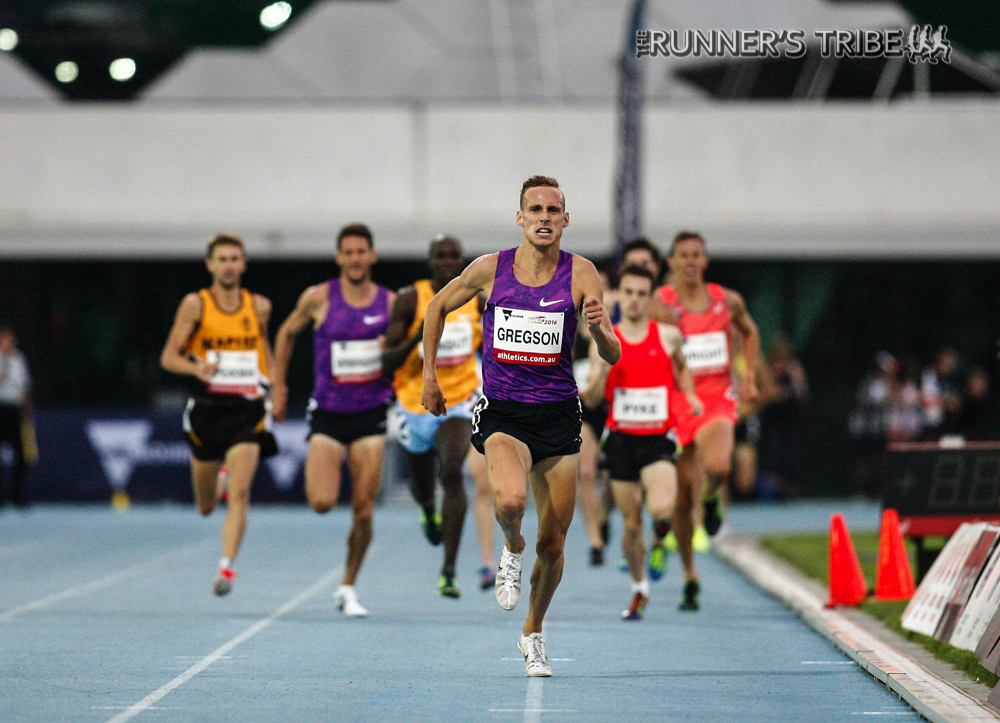 –          In the men's 1500m, Ryan Gregson clocked 3:38.06 to take victory from James Magut (KEN, second, 3:40.03) and Collis Birmingham (Vic, third, 3:40.16).
For more information on the IAAF Melbourne World Challenge, including results, please click here.
The summer of athletics now moves to Perth (WA) for the Australian Junior Athletics Championships and Perth Track Classic, commencing on Tuesday 8 March.
Tickets are on sale now. Click here to purchase.
*Note more wraps and write ups coming from RT in our WEEKLY WRAP which will cover last nights action in more depth.
WATCH THE RT/LUKE MATHEWS VIDEO INTERVIEW FROM LAST WEEK-TOP VIEWING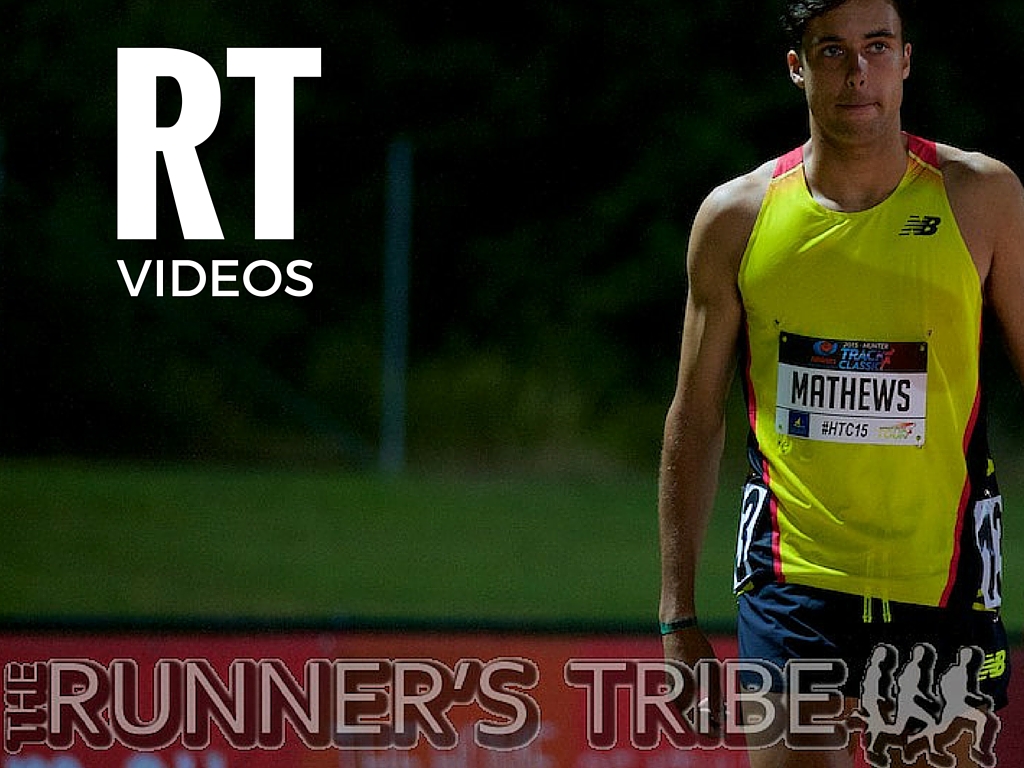 WATCH THE MTC's WORKOUT ANY DAY VIDEO -TOP VIEWING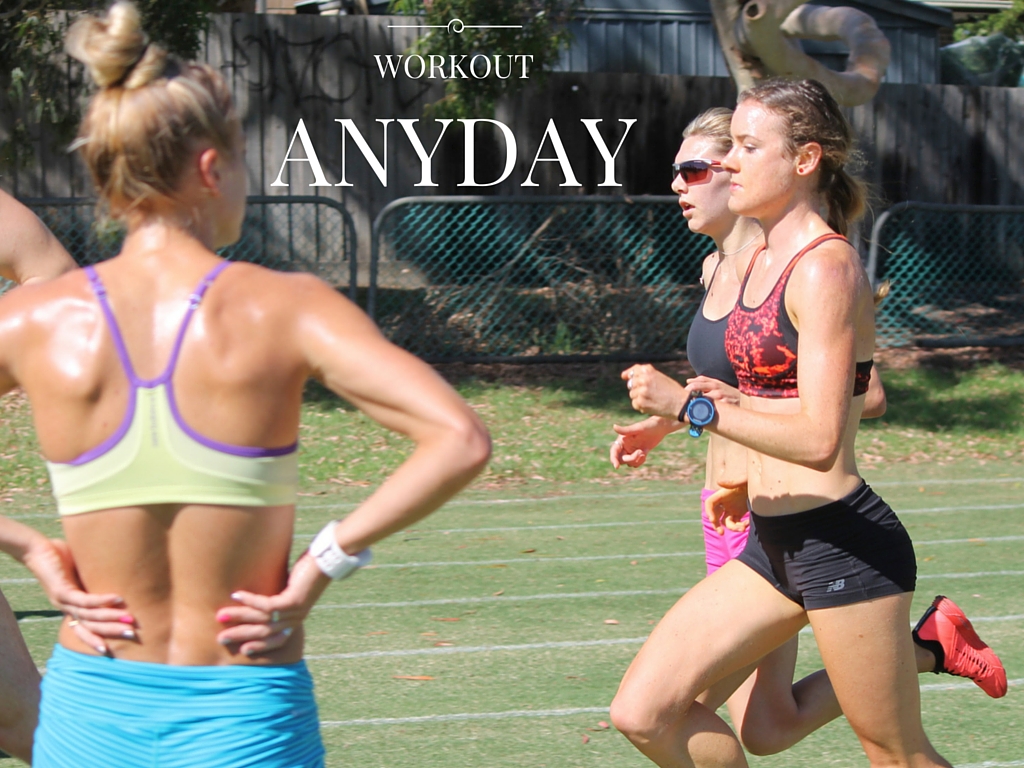 WATCH THE BEN ST LAWRENCE'S WORKOUT ANY DAY VIDEO -TOP VIEWING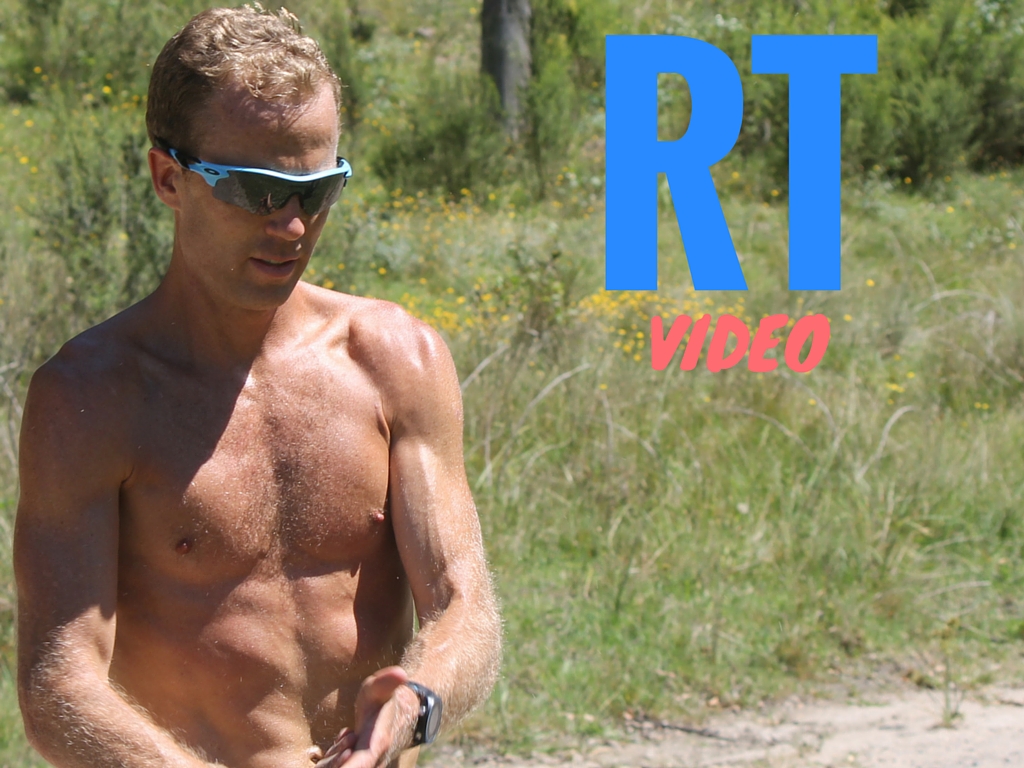 WATCH THE DAVID MCNEILL'S WORKOUT ANY DAY VIDEO -TOP VIEWING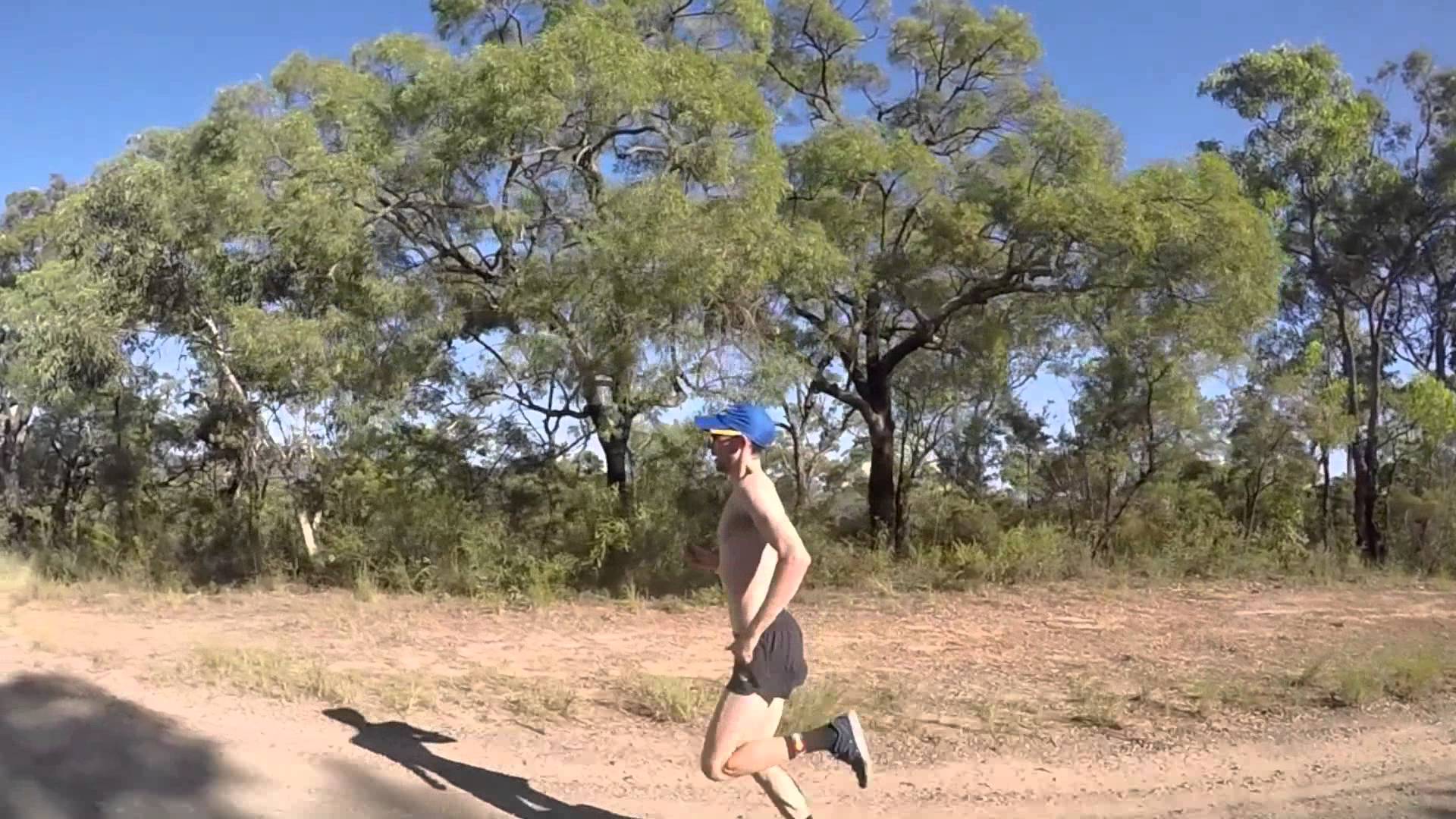 WATCH THE SAM MCENTEES'S RT VIDEO INTERVIEW -TOP VIEWING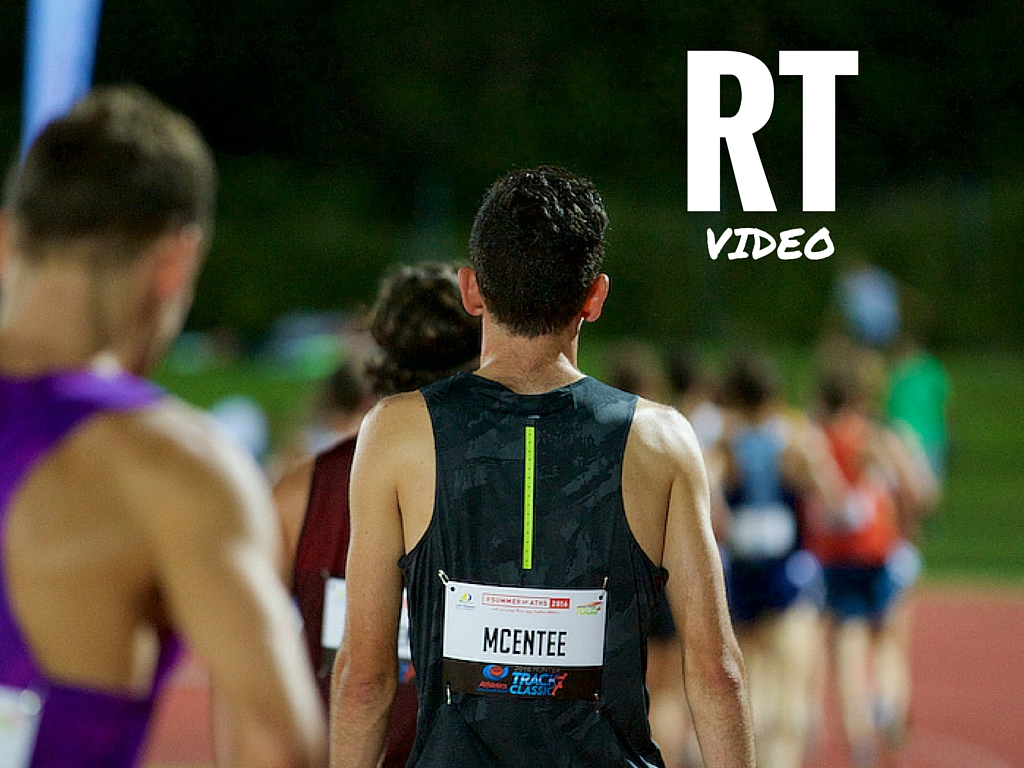 WATCH THE ZOE BUCKMAN'S RT VIDEO INTERVIEW -TOP VIEWING