From Rabat to Kampala
A Colum By Len Johnson – Runner's Tribe
This Sunday, the Australian teams to contest the world cross-country championships leave for Kampala. It is just on 42 years since Australia first contested the event in Rabat, Morocco, on 16 March, 1975.
Now, 42 might seem a strange anniversary to acclaim when we normally think in multiples of 10. On the contrary, as the number of full kilometres in a marathon (not to mention the answer to the ultimate question of life, the universe and everything), 42 is a highly significant number.
Australia, as one team member wrote, "was represented by a somewhat unrepresentative team." More of that later, but included in the team were future Olympic finalists, a future Olympic head coach, four pioneering female distance runners and an expatriate American then resident in Australia.
The championships, just the third staged by the IAAF after taking over the International Cross-Country championships, were held at the Souissi Hippodrome (Racecourse).
If you reckon Rabat 1975 sounds about as exotic a place as Kampala 2017 you might want to think again. The east African revolution had yet to sweep through world distance running, but north African representation was already well established, first through those who had migrated to  European colonial powers – such as 1956 Olympic marathon champion Alain Mimoun, then through early champions such as Rome 1960 marathon silver medallist Mohammed Rhadi Ben Abdesselem of Morocco and 1968 Olympic 5000 metres gold medallist Mohamed Gammoudi of Tunisia.
Rabat and Tunis had already staged the International Cross Country, forerunner to the IAAF championships, Rabat in 1966 and Tunis two years later. Both editions produced local winners, Morocco's Ben Assou El Ghazi in Rabat and Gammoudi in Tunis.
Kenya and Ethiopia had broken through on the track and road, too, but it would be into the following decade before they competed in the world cross-country.
What was truly exotic about Australia's appearance in Morocco was the method of team selection. Basically, the athletes who went to Morocco were those whom their state was prepared to fund. The newsletter of the Victorian Marathon Club noted: "(There was) no national selection . . . each state was asked by the Amateur Athletic Union of Australia to nominate candidates to the extent that they were prepared to subsidise the trip."
It was something akin to the system of indulgences in the Catholic church in the 1500s. You (or your state association on your behalf) could virtually buy your own way into the team. Like the system of indulgences, it would soon lead to a reformation
Chris Wardlaw, one of the team members, began his report in the VMC newsletter: "Australia, for the first time, was represented (by a somewhat unrepresentative team) at the world cross-country championships in Rabat."
Wardlaw, who went on to make the 1976 Olympic 10,000 metres final, run the Olympic marathon in 1976 and 1980 and be head coach for the Sydney 2000 athletics team, was one of three future Olympians in the Morocco men's team. The others were 1976 Olympic marathoner Dave Chettle and 1980 Olympic 10,000 metres finalist Bill Scott.
Dennis Nee, an expatriate American who had been living and competing in Australia for three years, was one of three New South Welshmen in the team, along with Rob McDonald and Bob Talay. Talay was founder and owner of inner Sydney's famous Talays Running Shop. Many runners had part-time jobs at Talays over the years, including a promising young road and track runner named Andrew Lloyd.
The other two men's representatives were WA's Jim Langford, whose brother Fred had won the previous year's national cross-country title (which may have led to an interesting dinner-table discussion over selection in the Langford household!), and Victoria's John Axsentieff.
The women's team consisted of Lynne Williams (then Tennant) and Lavinia Petrie of Victoria, NSW's Liz Richards and Maureen Moyle of South Australia. All four were of that generation of women whose best running years coincided with the period when there were no women's distance races on the championship program.
Williams has remained involved in athletics, these days as a member of the committee of Athletics International. Petrie was one of the first women in Australia to run the marathon, Richards (as Liz Hassall) one of the first to have international success at the distance. She was the first Australian woman to break 2:40, running 2:39:48 for fourth at Boston in 1979.
Petrie has just kept on keeping on, culminating in her selection as IAAF female master athlete of the year in 2014.
In the VMC newsletter Williams described the Rabat course as "following the horse track for a while" before "cutting into the middle where we had t jump ditches, run up mounds and down little hills."
The Australians handled it quite well, but lack of experience in international cross-country cost them. The men finished 12th of 23 teams, bang in the middle, the women 11th of 13.
Scott (22) led the men home followed by Wardlaw (47), McDonald (48), Langford (60), Chettle (105), Nee (126) and Talay (140). Williams (44), Richard (45), Moyle (47) and Petrie (53) packed well in the women's race, but not high enough up to secure a better team place.
Ian Stewart, who had won the European indoor 3000 a week earlier, won the men's race from Mariano Haro and an unknown young American named Bill Rodgers. John Walker was fourth, leading New Zealand to a men's team victory.
Further back an east German named Waldemar Cierpinski finished fifteenth, five places ahead of reigning Olympic marathon champion Frank Shorter.
Julie Brown won the women's race, leading the US to victory. Lorraine Moller was fifth, taking the Kiwis into second place on their greatest day in world cross-country history.
From Morocco, Australia contested every two years until 1985. Rob de Castella ran as an individual in 1982 and 1984. Since 1986, Australia has participated in every edition. Benita Willis won in 2004 and led in team minor medals in 2006 and 2008. The men's best finish is fourth, both individual (Steve Moneghetti; 1989) and team (1983).
End
Main cover photo courtesy of Dave Chettle
About the Author-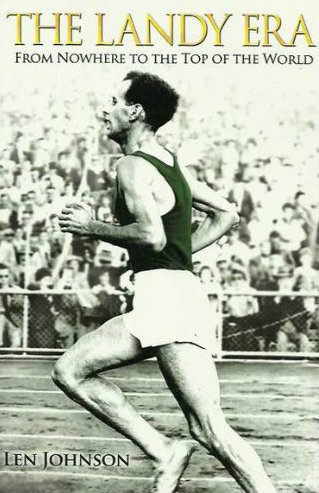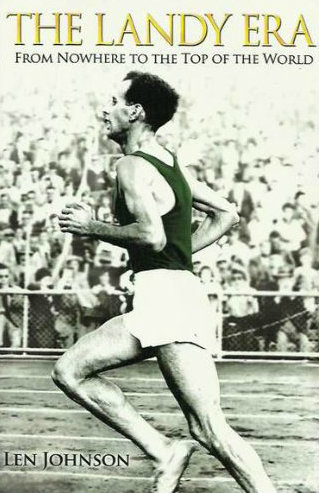 Len Johnson wrote for The Melbourne Age as an athletics writer for over 20 years, covering five Olympics, 10 world championships, and five Commonwealth Games.
He has been the long-time lead columnist on RT and is one of the world's most respected athletic writers.
He is also a former national class distance runner (2.19.32 marathon) and trained with Chris Wardlaw and Robert de Castella among other running legends. He is the author of The Landy Era.