Regular readers will know that this column loves the annual rankings lists.
If there's one thing better than watching a year's athletics unfold around the world, it's reading about how respected observers of the sport rate the way things have gone. Whether it is done by popular vote or detailed analysis and discussion by expert panels, there is a fascination in exercises which rank athletes in order of merit.
At which point you need to consider a corollary: if there's a second thing better than watching a year's athletics unfold it is to pick apart and discuss – did someone say argue about? – the lists produced by popular or expert deliberations.
US magazine Track & Field News didn't invent the ranking game (as far as I know, at least), but its annual rankings edition is one of my favourite reads every year. T&FN styles itself "the bible of the sport" (another proposition with which I would not argue), and the annual rankings are a keynote text.
The rankings are done against three criteria – honours won; head-to-head record; sequence of marks – a formula which has become the benchmark: what you win, who you beat and how fast, high or far you run, jump or throw. It's the original, and best.
There's many other rankings done each year. Most follow similar lines. My second favourite is the list compiled by Athletics International, the British newsletter published by respected statisticians and commentators Mel Watman and Peter Matthews.
It was always going to be interesting to see what these two publications made of 2020, which certainly was a year like no other when it came to rankings. Both publications normally produce top tens by event and there clearly wasn't enough competition to go around to justify this in many events. Now, we know what both made of it.
Track & Field News was first cab off the rank. From the outset, the magazine said what it was not going to do:
"For the first time since the 1946 season you won't find the definitive World Rankings which have gone such a long way towards defining who we are," wrote editor E. Garry Hill.
"A 73-year string of Top 10s, kaput!
"Hardly the kind of thing I was looking for as a Christmas present."
Instead, the magazine opted to create "podiums" for the 44 individual events it ranks, a notional 1-2-3 (gold-silver-bronze). An imperfect selection from an imperfect data-base – but an elegant solution in the circumstances.
Athletics International took a different tack to dealing with the same imperfections. Reasoning that those athletes who competed or put on meetings deserved recognition, AI tried to assess each event on what merit could be found.
"We have not attempted to have our usual 10 per event," wrote the editors, "but rather varied from three to 10."
Again, an elegant solution, recognising that some events – men's pole vault, men's 1500, women's sprints – did have enough meaningful competition to justify a top-10; others barely enough to justify a ranking of any sort. The downside was a loss of consistency across events.
And, our favourite obsession, how did the Aussies go?
Not surprisingly, seeing T&FN did top-3 only, few Australians featured on their list. Stewart McSweyn's stellar season at all distances saw him at no.3 in the 1500 behind event 'winner' Timothy Cheruiyot and Jakob Ingebrigtsen. That would have been it, except for Ashley Moloney's 8492 decathlon on the last weekend of 2020 which saw him jump to no.2 position.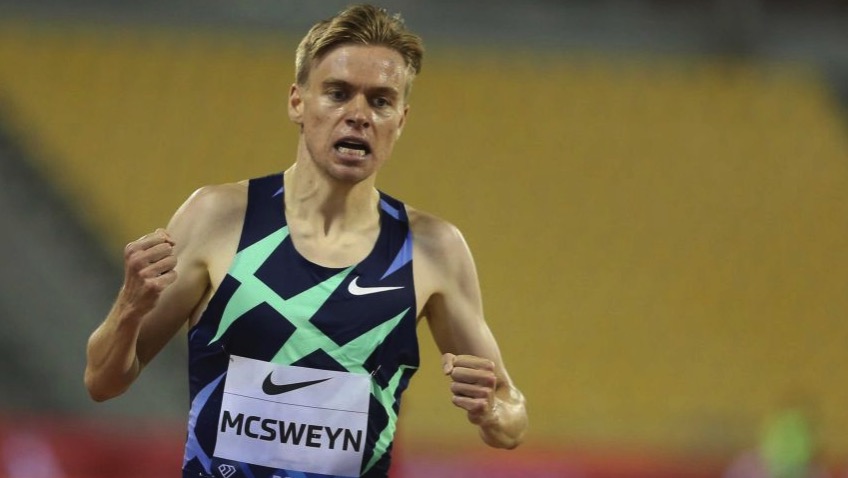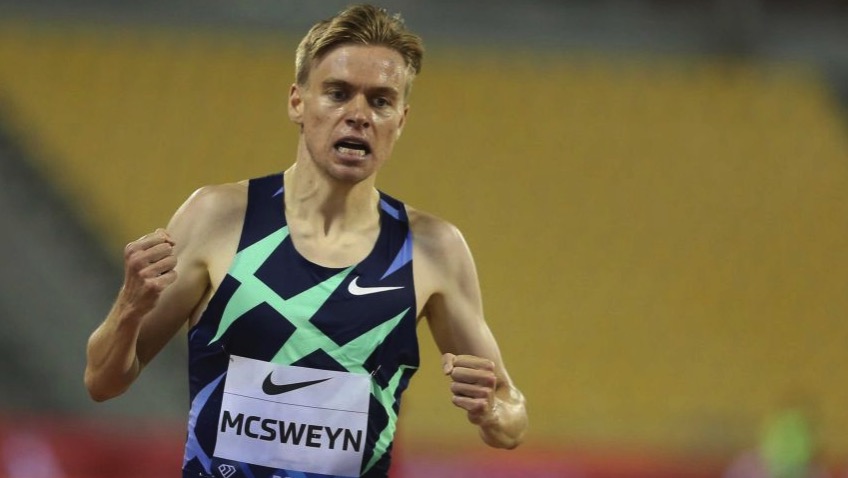 AI's more generous brief led to a greater number of Australian appearances. McSweyn was again third in the 1500, but he also ranked third in the 3000 (not ranked by T&FN) behind Jacob Kiplimo and Jakob Ingebrigtsen, and eighth in the 5000.
Moloney, at no.2 in the decathlon, was Australia's only other male to make a podium.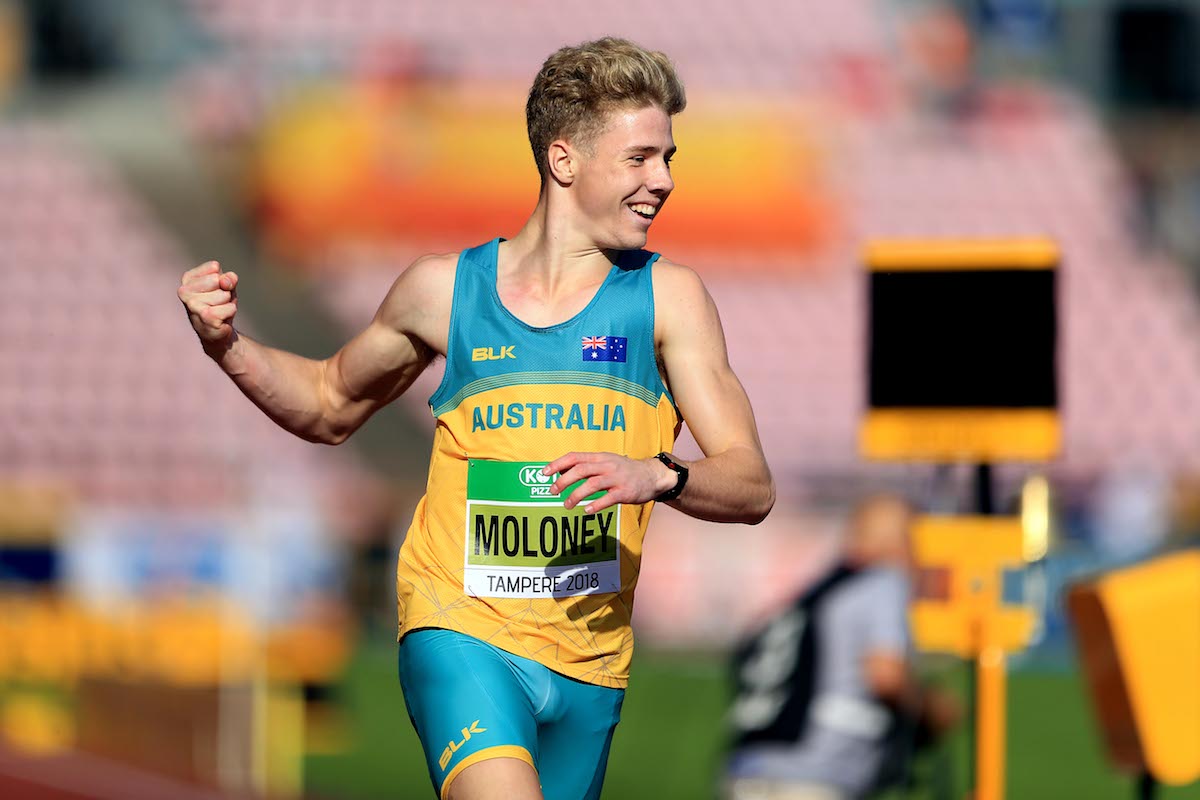 Jessica Hull was ranked 10th in both the 1500 and 5000 by AI, while a slew of solid marks by Brooke Stratton got her ninth place in the long jump. Eleanor Patterson and Nicola McDermott were ranked fourth and fifth in the high jump.
Perhaps unsurprisingly given the thin competition overall, there was remarkable correlation between the two lists when it came to number one in each event. The only discrepancy on the men's side was in the high jump where AI had Britain's Tom Gale first while T&FN opted for Russia's Ilya Ivanyuk.
There was more to debate on the women's side where the two disagreed in five events. Track & Field had Lynna Irby first in the 400, Jemma Reekie in the 800, Hellen Obiri in the 5000, Sandi Morris in the pole vault and Kristin Pudenz in the discus; in the same events Athletics International plumped for Beatrice Masilingi, Faith Kipyegon, Letesenbet Gidey, Anzhelika Sidorova and Valerie Allman, respectively.
The 5000 was the most interesting of those differences. T&FN opted for Obiri on the one head-to-head meeting between her and Gidey – won clearly by Obiri. AI was more impressed with Gidey's world record in Valencia.
Track & Field News also retained its tradition of naming male and female athletes of the year (though hailed them as MVP in the very 'different' 2020).
Pole vaulter Mondo Duplantis was the men' MVP, triple jumper Yulimar Rojas the women's.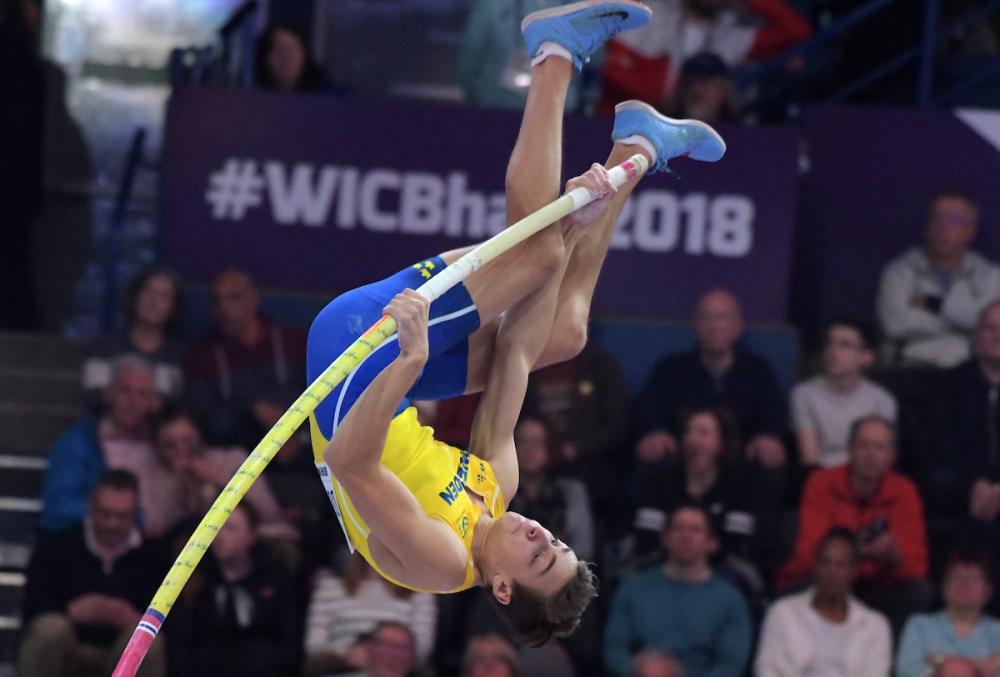 No doubt both processes ended with the fervent hope that 2020 will indeed prove to have been a year like no other.