(c) Runner's Tribe
When a pair of HOKA ONE ONE Carbon X 2's rocked up at RT HQ, we were pretty stoked. Once dubious of the brand, we are now loyal fans. Great running shoes without the in-your-face marketing BS that we see from so many other brands. And free shoes, hell yeah.
The Carbon X 2 is HOKA's go-to road racing shoe. With a full-length carbon plate and light, bouncy foam, it is HOKA'S answer to Nike's Next% or Saucony's Endorphin. Furthermore, HOKA have made some key upgrades from their original Carbon X.
We whacked 50K of road sessions and the occasional Park Run into our pair. We enjoyed every step.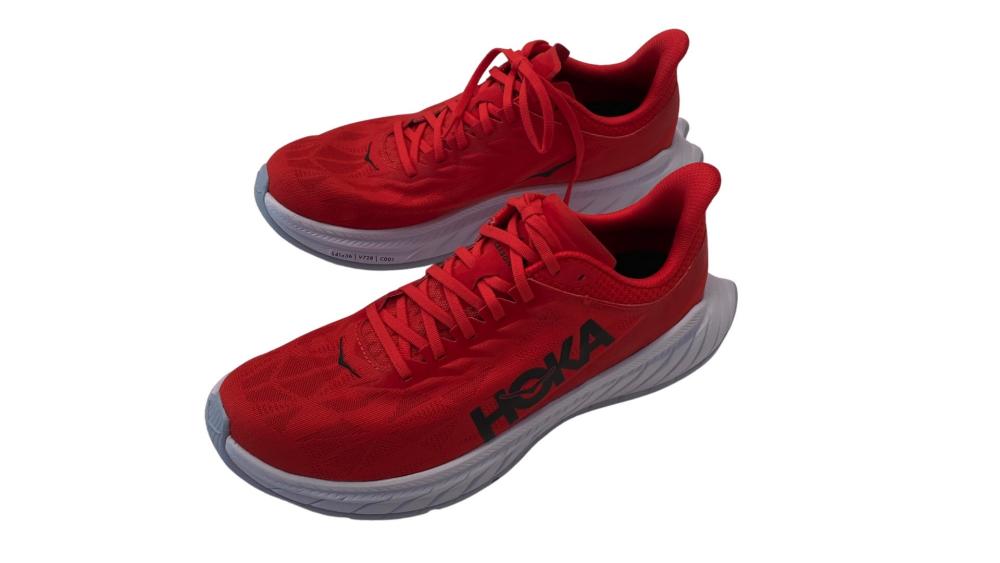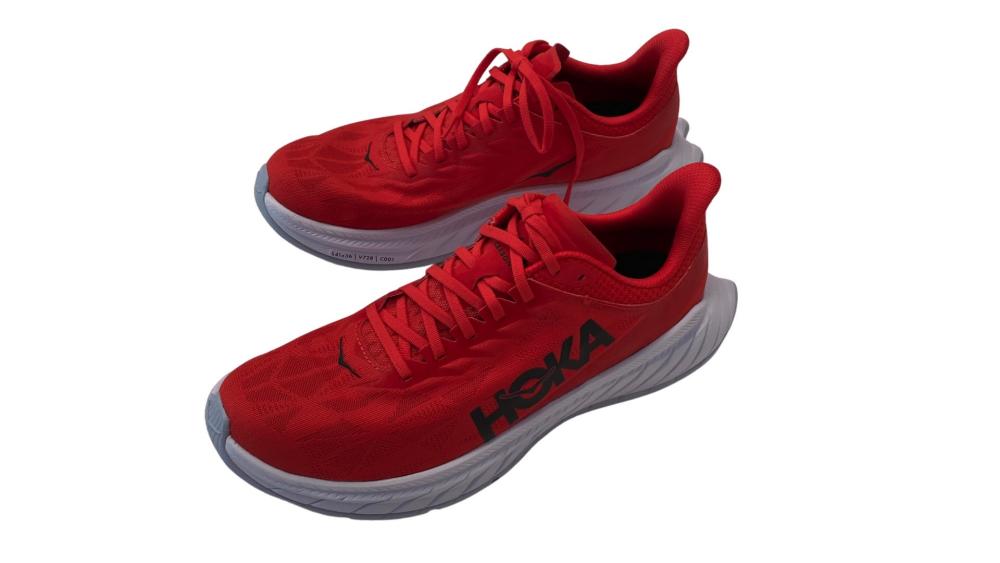 Specs
Km's run during testing process: 50
Testers: One road/track runner.
Surface: Road.
Purpose:  Road racing, sessions.
Pronation: Neutral.
Stack Height: 39mm heel. 34mm forefoot. Note this includes the width of the removable footbed/sockliner/insert.
Heel-to-toe-drop/pitch: 5mm.
Weight: 

Men: 9 US:  241g.
Men: 11 US: 272 grams.

Midsole: Soft lightweight EVA foam.
Upper: Cut back breathable, engineered, high quality mesh, with nice padding around the Achilles and heel counter.
Outsole: Rubberised midsole foam to reduce weight. No independent layer of rubber outsole.
Toe Box:  Standard HOKA, not a wide toe box.
Flexibility: Stiff (there is a carbon plate).
Durability: The rubberised EVA outsole plate on the Carbon X 2 is thicker than in the original Carbon X. This should add more life to the shoe. However, it is still exposed EVA, vastly less durable than a pure rubber outsole etc (remember this is a racing shoe not a high mileage trainer – so durability is sacrificed for speed).
Density of midsole: Soft.
Heel cushioning: Soft.
Forefoot cushioning: Soft.
Heel counter: Hard/rigid, doesn't collapse easily.
Fits: Runs true to size.
Marketing Hype: Low.
Does it live up to the hype: Hell yes.
Price:
View this post on Instagram
Against Some Rivals
| | | | | |
| --- | --- | --- | --- | --- |
| | Forefoot Stack height | Heel Stack height | Drop | Weight (size 9 US men) |
| Nike Vaporfly Next% | 28mm | 36mm | 8mm | 6.6oz/187grams |
| Nike Alphafly | 36mm | 40mm | 4mm | 7.4oz/209grams |
| Asics Metaracer | 15mm | 24mm | 9mm | 6.7oz/190grams |
| Saucony Endorphin Pro | 27mm | 35mm | 8mm | 7.5oz/212grams |
| ON Cloudboom | 11mm | 20mm | 9mm | 8.1oz/229grams |
| Brooks Hyperion Elite | 25mm | 33mm | 8mm | 6.9oz/195grams |
| HOKA Carbon X 2 | 34mm | 39mm | 5mm | 8.8oz/241grams |
View this post on Instagram
Cool Things About This Shoe
New position of the plate: HOKA moved the carbon plate further towards the outsole. It means the ride is softer and your legs get less beat up on the roads. Huge improvement.
More soft foam: Colin Ingram and the team at Hoka keep improving their midsole foams, dropping weight without sacrificing from the support and energy return.  There is 15% more soft foam in the Carbon X 2 compared to the original Carbon X.  The soft foam is found right under your feet, leading to an amazingly comfortable shoe.  That combined with the plate being further away from your feet, takes the comfort factor up even another notch.
Awesome mesh upper: Another improvement from the original, the engineered mesh upper is breathable, and strong enough to make your feet feel secure and locked down. The heel counter slopes away from your Achilles Tendon, to avoid any unnecessary friction, it is a nice touch.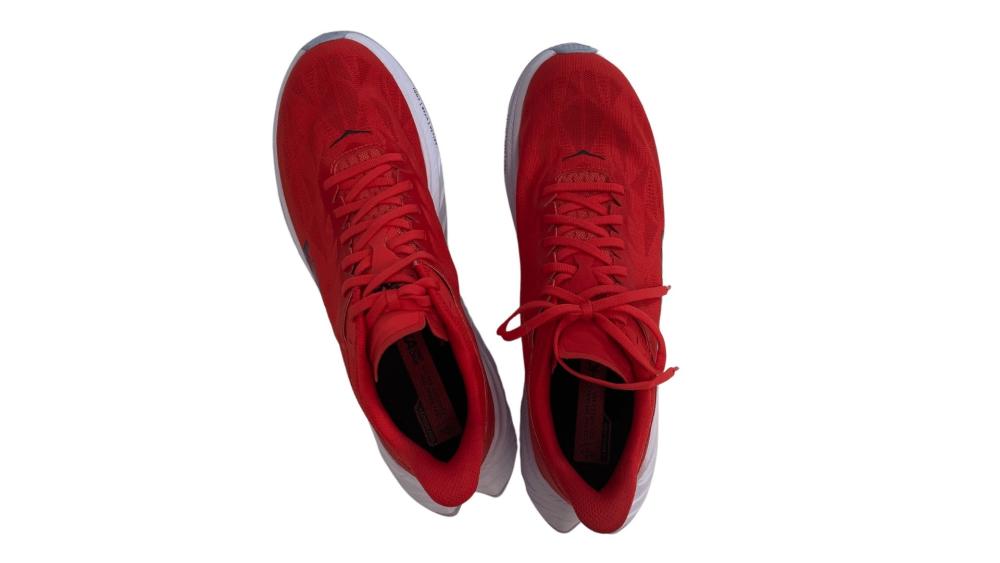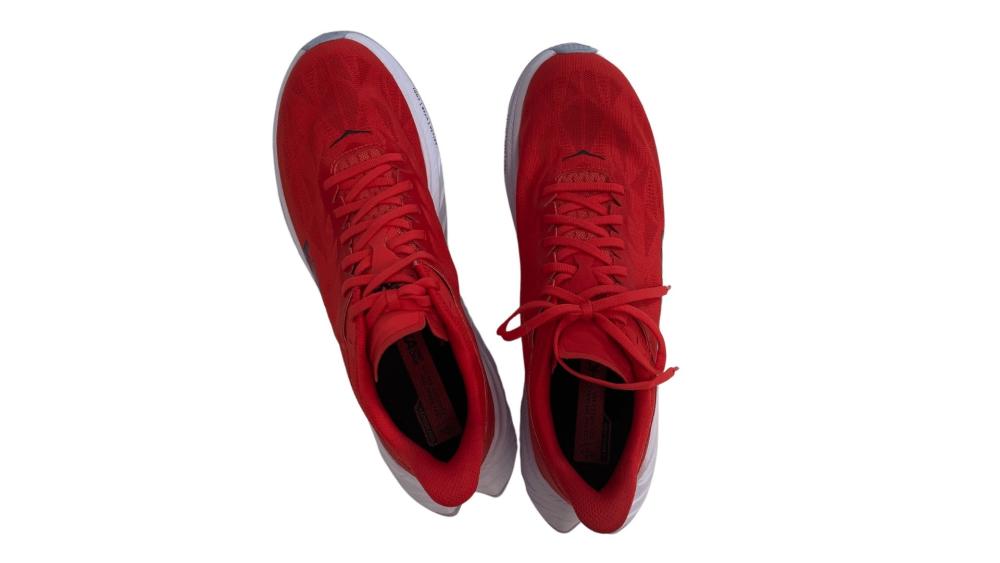 Neutral Ponderings
Weight: Nike's built-up Alphafly Next% weighs in at 209 grams (size US9). The Carbon X 2 clocks 249 grams 9 (US men's 9). Will a runner actually notice the 40 grams? Most likely not, but still. The comparison is men's US 11 is shown below.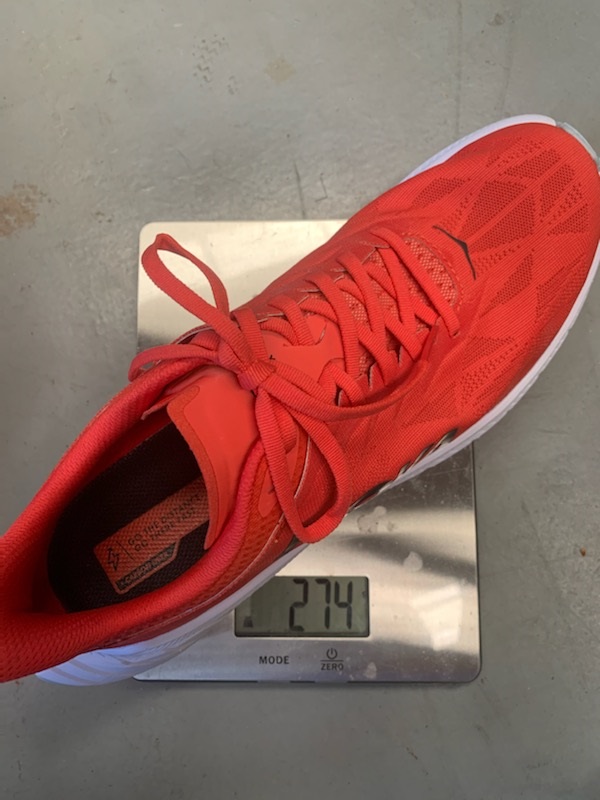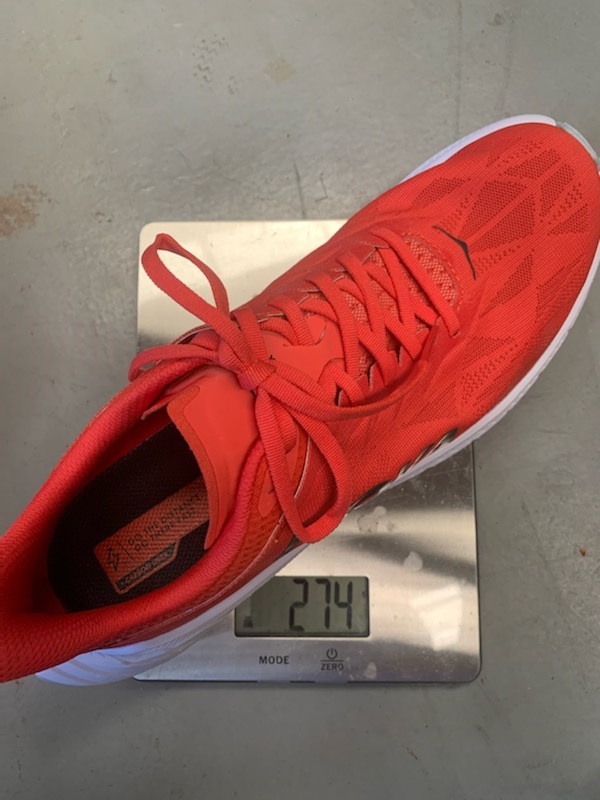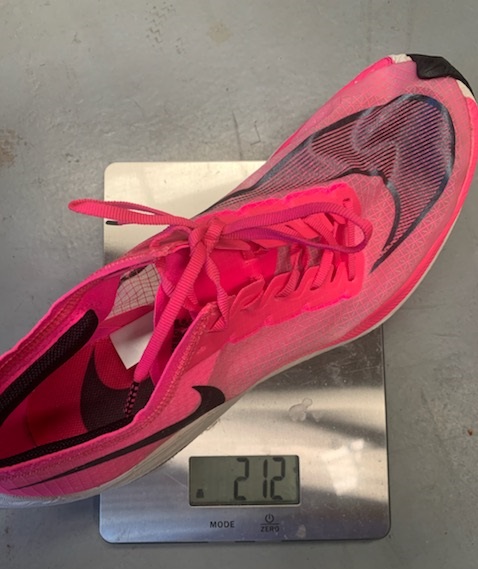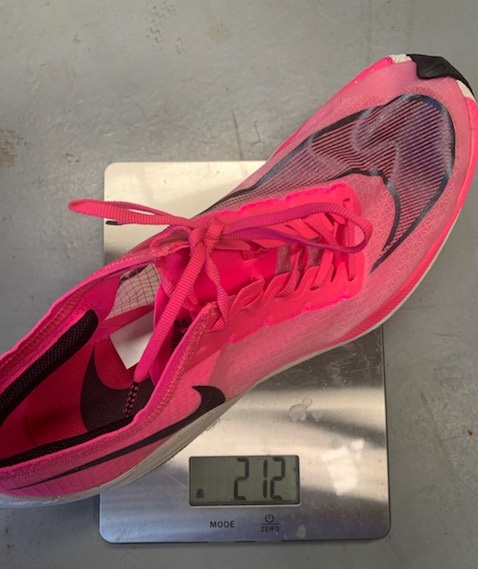 Swallowtail heel/crashpad design: It looks kinda cool, a unique sort of look for sure. We really did not notice much of a difference from the unique design.  However, we are told from high sources, that by extending the heel foam behind ones tallus, leads to a more stable ride. More surface area = more stability, makes sense.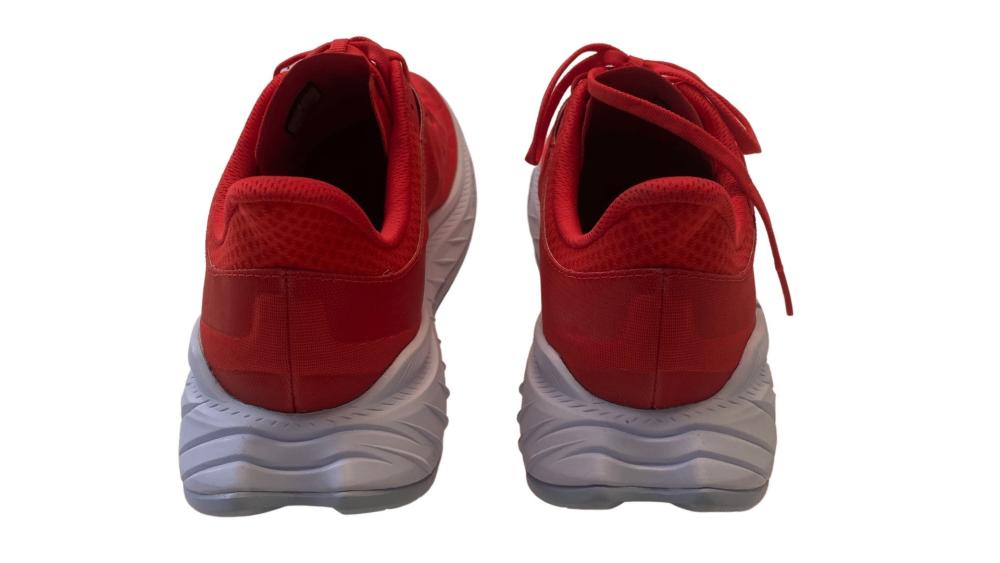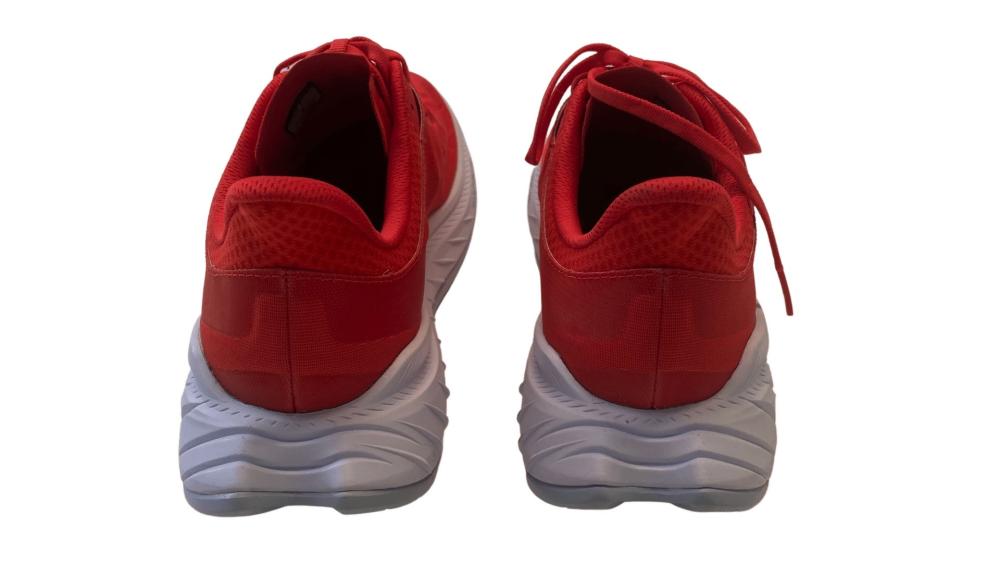 Worth the Investment?
The Carbon X 2 is a big improvement on the original Carbon X. HOKA have delivered what people want from a racing shoe; mainly a soft ride and a functional, well positioned carbon plate. The Carbon X 2 manages to pull this all off, while achieving a degree of comfort not normal for a pair of road racing shoes. Well done HOKA.
View this post on Instagram
Tested by Ross Johnson.  Written by Sam Burke for Runner's Tribe.