A column by Len Johnson – Runner's Tribe 
Last weekend, 5-7 May, was one of those times when, to dip our lids to Roy Slaven and H.G.Nelson, "too much sport was barely enough."
To recap, we had off-field shenanigans with the John Coates v Danni Roche election for the Australian Olympic Committee presidency and the increasingly lively debate on the proposal to shelve most word records and start again. On-field, we had the first leg of the IAAF Diamond League in Doha, the so-contrived-it-was-fascinating Breaking2 marathon and a slew of Australian distance qualifiers at the Payton Jordan meeting.
Phew! Fortunately, it has been a relaxed week to follow. In homage to Let'sRun's Johnson brothers, Robert and Weldon (disclaimer: no relation), let's do a week that was.
Shall we start by noting the link between the record debate – smash 'em or trash 'em, maybe – and the 2-hour marathon project. After a week largely spent debating the merits of re-setting most of the sport's world records on the basis many may have been achieved with dubious 'supporting means', we fell over ourselves rushing to acclaim a performance which clearly was achieved with abundant 'supporting means'. Surely I am not alone in detecting the irony.
One of our favourite sports scientists, Ross Tucker, gets a good handle on the support Eliud Kipchoge had in the Breaking2 marathon in this column on his Science of Sport site. Reading the full piece; but, for the time-challenged, Tucker concludes the benefit was around 2:30 to three minutes, the vast bulk of that coming from the controlled pace car (with the 'windbreak' display clock) and the six pacers in arrow-head formation. The shoes, and other technological wizardry, not so much.
Interestingly, this tallies with the anecdotal evidence of Paula Radcliffe's 2:15 world record paced by male pacers against her two 2:17-marathons run with incidental or no assistance.
Let's say here that we are talking about Kipchoge's run for any number of good reasons. He is the best man going round right now, the Olympic champion, winner of seven of eight career marathons and, from the manner in which he won last year's London in 2:03:05, clearly capable of running faster than Dennis Kimetto's current world record 2:02:57.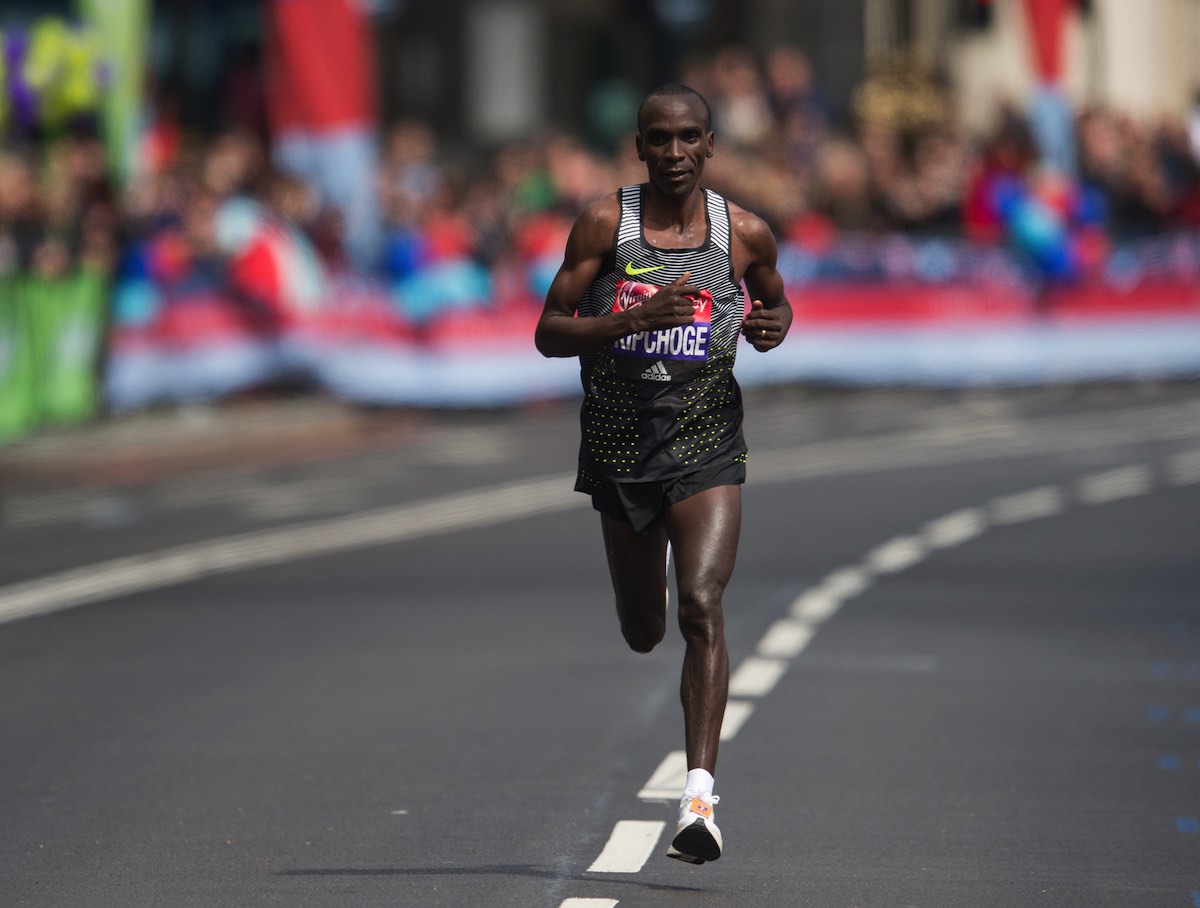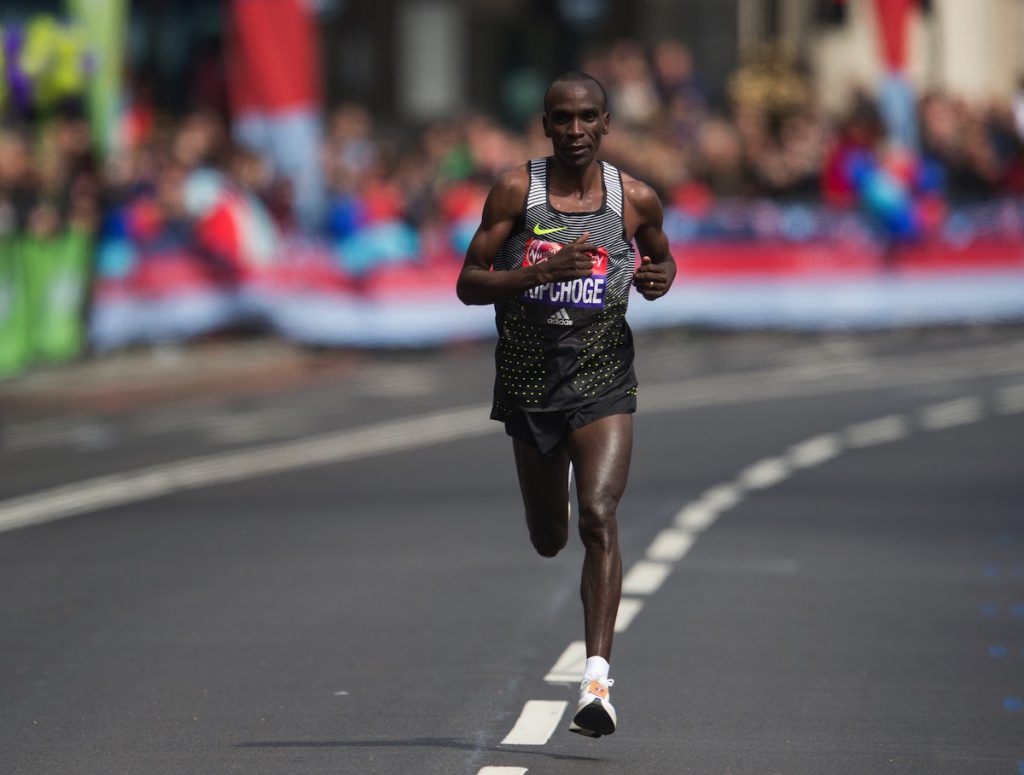 Along with form and credentials, Kipchoge has rhythm to rival that of Roger Federer or Ella Fitzgerald.
Even with all that information in the rational part of our brain, the emotional side was still ill-prepared when Kipchoge fell just 25 seconds short. Most 'expert' opinion had put him a minute or so slower. Whether this hastens the advance towards the sub-two hour marathon, slows it, or has no effect whatsoever remains to be seen.
One thing for sure, the degree of organisation that went into this effort will not be easily duplicated. Comparing what went on in Monza even with marathon pacing a-la-Berlin would be like comparing a multi-stage space shuttle with a kid firing a sky-rocket out of a milk bottle.
By contrast, the world record debate is turning all pyro-technic, with fresh explosions every time you think it is over. In more recent commentary, IAAF general secretary Olivier Gers has strongly rebutted Paula Radcliffe's claim that the proposed change is "cowardly", the World Olympians Association has come out against it while, despite the horse being about five miles down the road and still going, UK Athletics chair Ed Warner has called for the emotion to be taken out of the debate.
It was almost a relief to get back to actual competition. Topping the bill at the Doha Diamond League meeting was the 93.30 throw by Olympic javelin champion Thomas Rohler. Only world record holder Jan Zelezny has ever thrown further with the current model spear; he has five further throws with his best a whopping 98.48.
Hamish Peacock got a competitor's view of the big throw, finishing sixth in the comp with 82.97. The other good news for Australia was that Gregson, seventh in the 1500 in 3:34.56, getting his world champs qualifier done.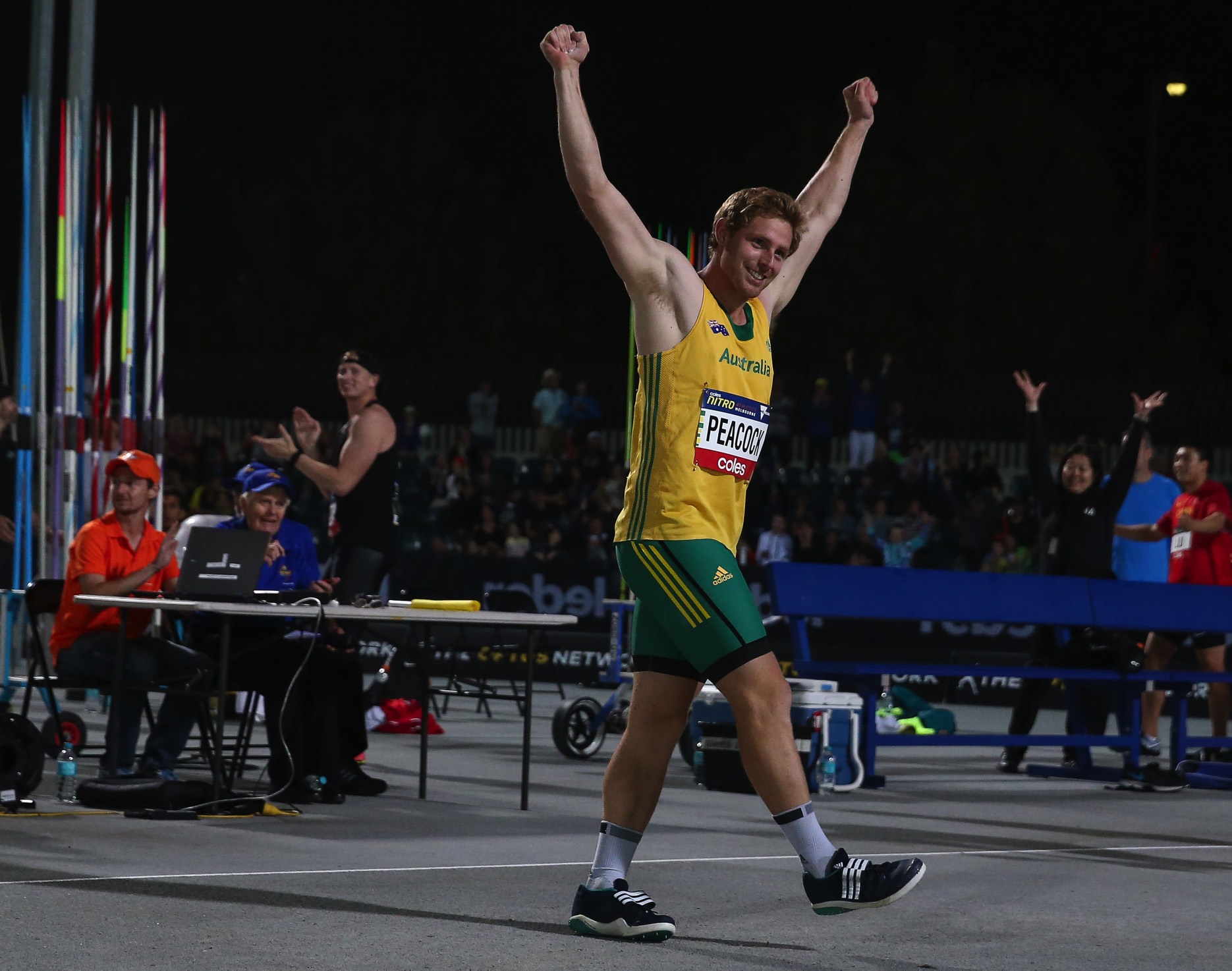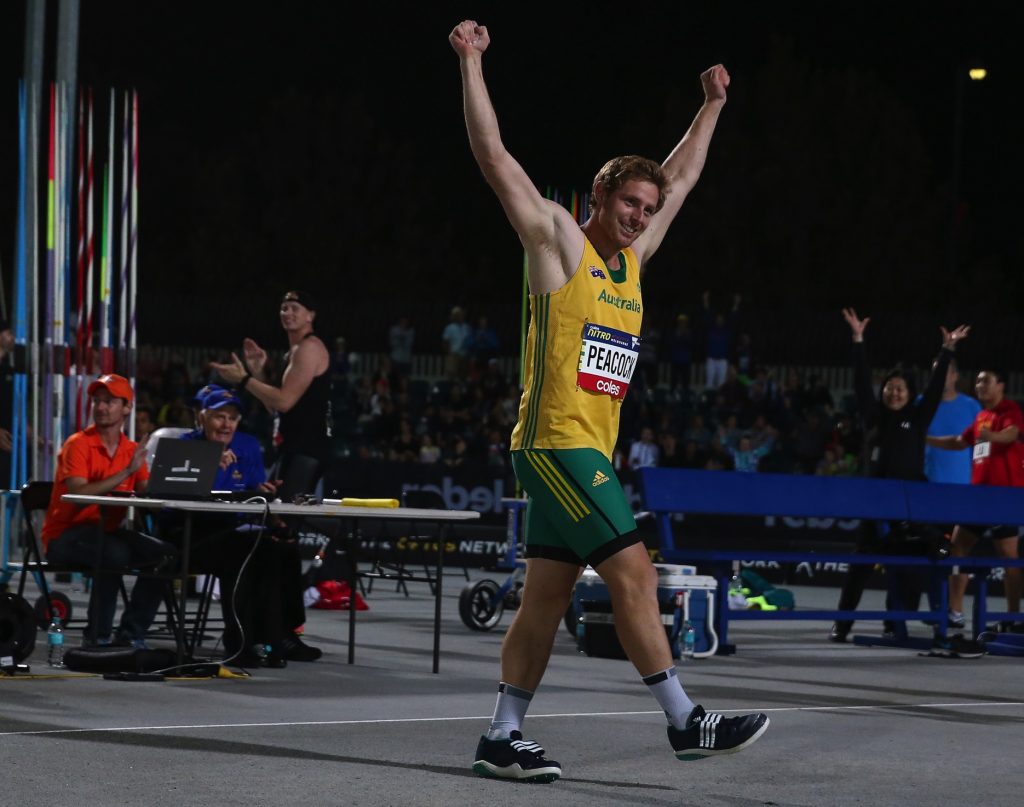 Meanwhile, in Silicon Valley, Australians shone at the annual Payton Jordan meeting at Stanford University.
Patrick Tiernan retained a perfect 2-from-2 record at 10,000 metres with a win over Canada's Mo Ahmed in 27:29.81. He is on a roll, is Tiernan: a win in last year's Zatopek, 13th in the world cross-country (which guaranteed selection for the 10,000 for the world champs) and, now, another win to make him the third-fastest Aussie ever behind Ben St Lawrence (27:24.95) and Collis Birmingham (27:29.73).
Sam McEntee's 13:17.55 for second in the 5000 took him to seventh all-time behind the handy group of Craig Mottram, Birmingham, St Lawrence, Lee Troop, Ron Clarke and Dave Fitzsimons. In the women's 5000, national champion Heidi See won the B-race in 15:22.36, narrowly outside the world championships standard.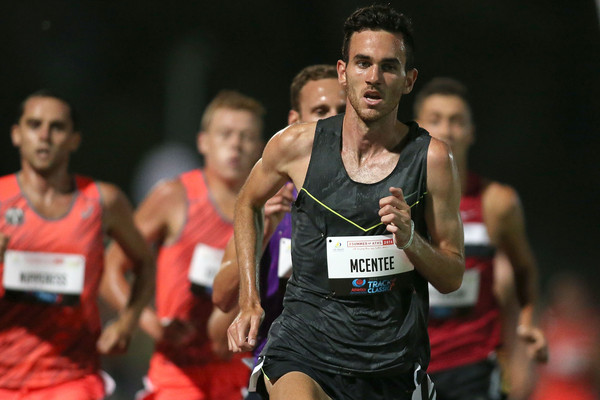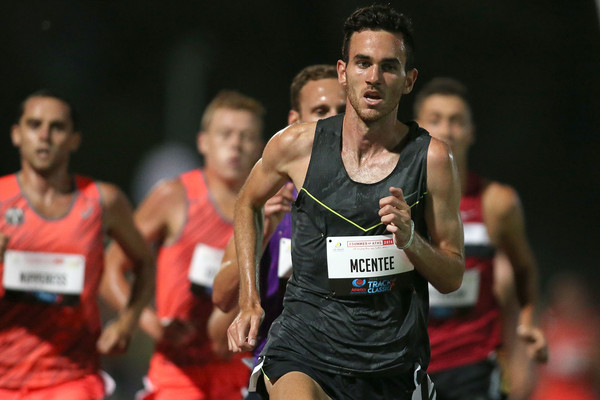 Olympic 5000 and steeple finalist Madeline Hills added the 10,000 to her London possibilities, with a 31:41.10 seventh place. That put Hills fifth on the national all-time list behind Benita Willis (30:37.68), Lisa Ondieki (31:11.72), Eloise Wellings (31:14.94 in Rio) and Susie Power (31:26.34).
Cold and windy conditions met the 800 fields earlier in the evening, with Abbe de la Motte producing the best result in running 2:04.12 for second in the B-race.
Finally, the re-election of John Coates. Coates comfortably defeated challenger, Danni Roche, after an at-times bitter campaign. In doing so, he adopted several of the changes sought by the Athletics Commission, largely on governance and succession planning.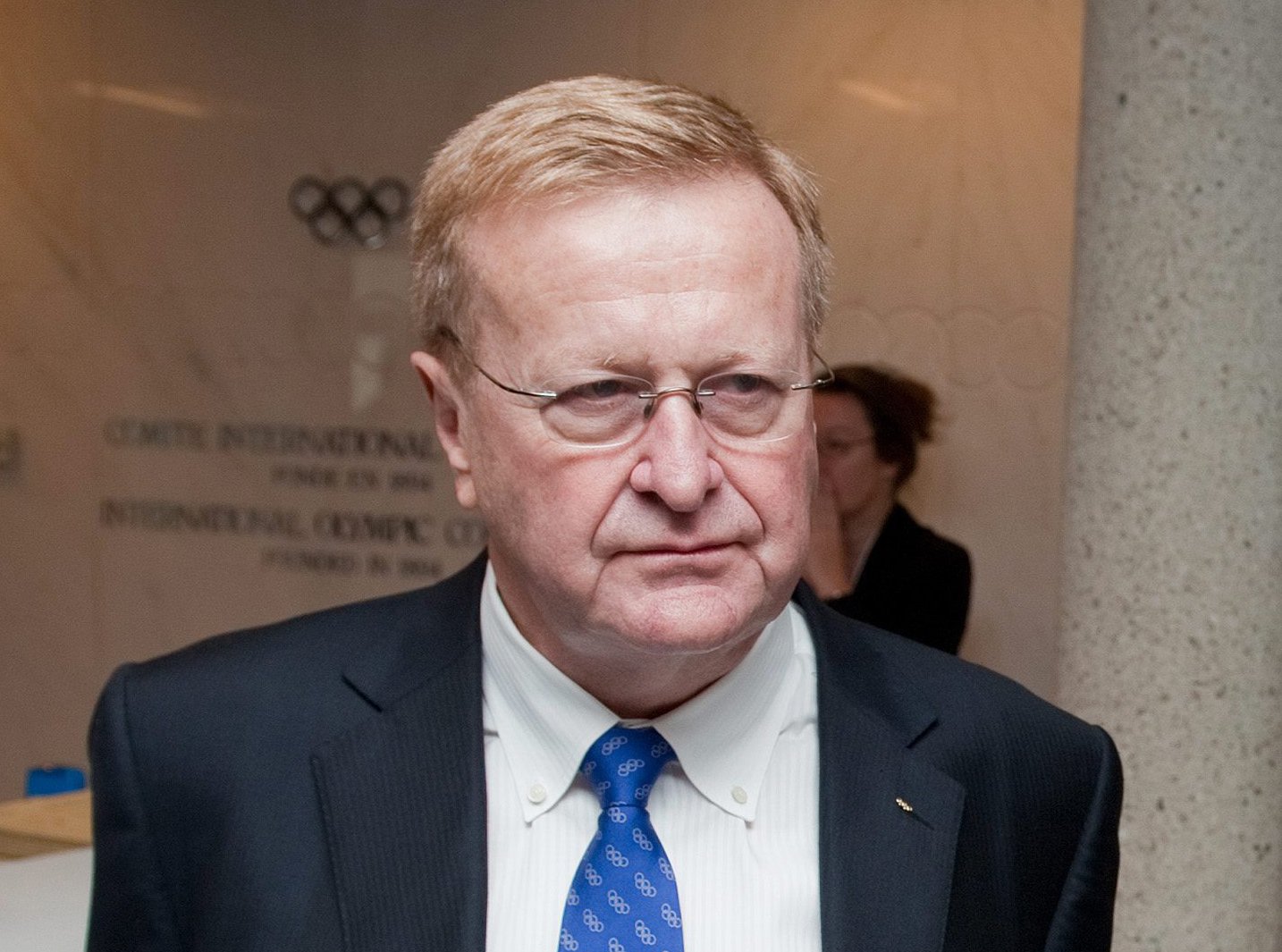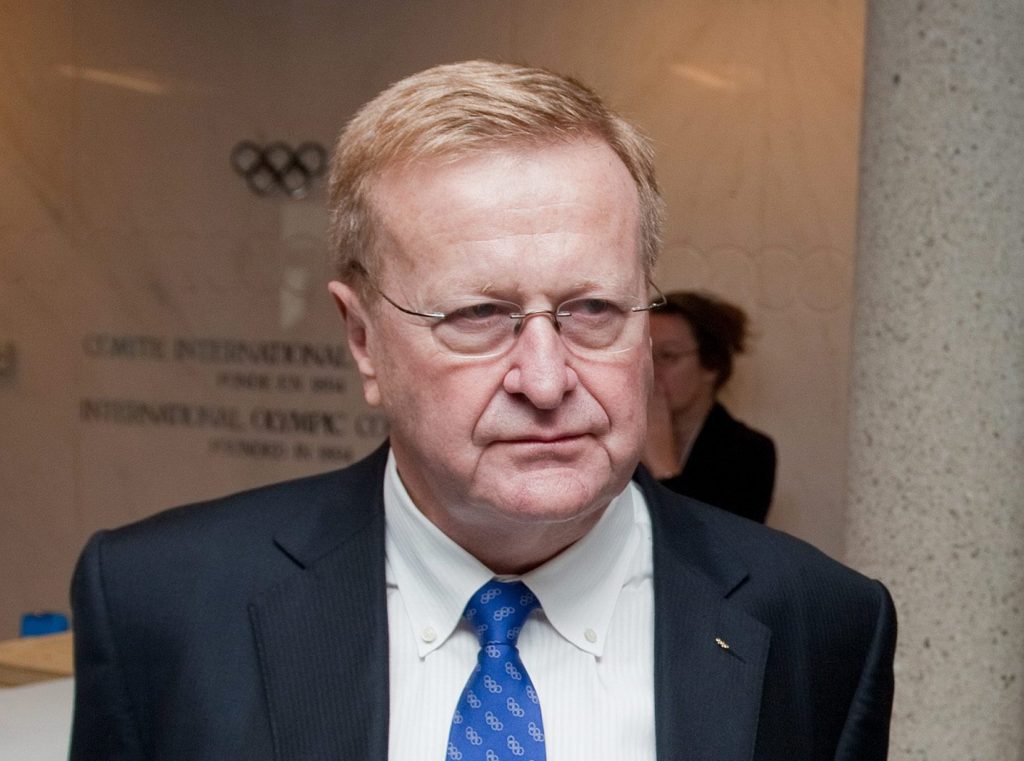 It's a good outcome. Roche could never quite shake off the perception she was the preferred candidate of the Australian Sports Commission, with Coates and Commission chair John Wylie at loggerheads. Nor was her image as an agent of change necessarily helped by a letter of endorsement from Ron Walker to all Olympic sports a week before the ballot. Walker is best-known as Melbourne's major events supremo and wields considerable clout, but the last time he was thought of as a change agent was probably when he became Lord Mayor of Melbourne at the age of 35 at the head of a young reform group back in 1974.
The other hurdle Roche could never quite get over was Coates' reputation as the man who made the AOC financially independent of government after the 1980 Olympic boycott campaign. That still carries an enormous legacy of gratitude within the Australian Olympic community.
End
About the Author-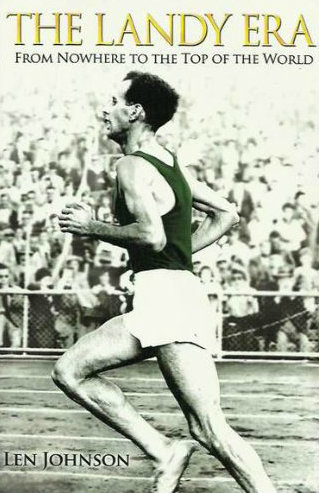 Len Johnson wrote for The Melbourne Age as an athletics writer for over 20 years, covering five Olympics, 10 world championships, and five Commonwealth Games.
He has been the long-time lead columnist on RT and is one of the world's most respected athletic writers.
He is also a former national class distance runner (2.19.32 marathon) and trained with Chris Wardlaw and Robert de Castella among other running legends. He is the author of The Landy Era.
Video Replay: Nike's Breaking2 sub-two-hour marathon attempt
The Aussie Who Beat Centro – An Interview with Rising Star, Jack Rayner