Phooey!
Imagine being in Harry Summers' shoes last Sunday.
First, he won the City to Surf. If he saw it as he flashed under the gantry the clock would have told him he just missed Steve Moneghetti's race record – 40:05 it would have read. Mona's record is 40:03.
Then, confusion. The race app has him running 40:00: so, yes, a new record. The official result time still shows as 40:05. Some reports go with the race record; others stick with the 'so-near-but-so-far' storyline.
Finally, some clarity. The timing mats – which are triggered by the microchip in each runner's race bib – are some 20-25 metres after the start, in William St on the other side of the College St intersection from the elite and preferred runners' start line. The mats have to be there, because they have to be crossed not only by the City2Surf's elite hares, but also the many thousands of tortoises coming from the other starting points.
Makes sense, really. When everybody crosses the same start line – as in most runs of fewer than the 80,000 participants in the City2Surf – the gap between gun time and chip time varies from zero, or close to it, for those on the front line up to several minutes for those right at the back. A five-second gap for one starting from the front line can only be explained by something like the position of the starting mats.
By the time the explanation was given, however, the record-or-not-a-record horse had well and truly bolted. The Hyde Park to Bondi Beach course is pretty-well all up and down, but if Harry Summers thought the ups and downs had ended when he crossed the finish line, he was soon disabused.
Which is a pity. Because the takeout from the 2019 City2Surf should be, first and foremost, what a great performance from Harry Summers. To all intents and purposes, he is now Steve Moneghetti's equal over the most famous road race course in Australia. In the same way, when Ballarat's favourite son ran 40:05 in 1991 to shave three seconds off Rob de Castella's previous race record, he became the City2Surf equal of 'Deek'.
Three male Australian runners have now run pretty much the same time over the 14km course. A couple more – Brad Camp, who won in 1987 in 40:15, a second to the good of American runner Mark Curp – are within 10 seconds of de Castella's initial benchmark performance. There's a more clear-cut distinction on the women's side: Susie Power's 45:08 in 2001 remains streets ahead of any other performance. That, too, will eventually change.
De Castella, Moneghetti and Summers had all put their opposition away by the half-way point of the race and could focus solely on going as fast as they could for the remaining distance. There is little, if anything, to differentiate their performances. Each, largely, was as good on the day as the other two. What's a second or two between friends? Not much, is the answer.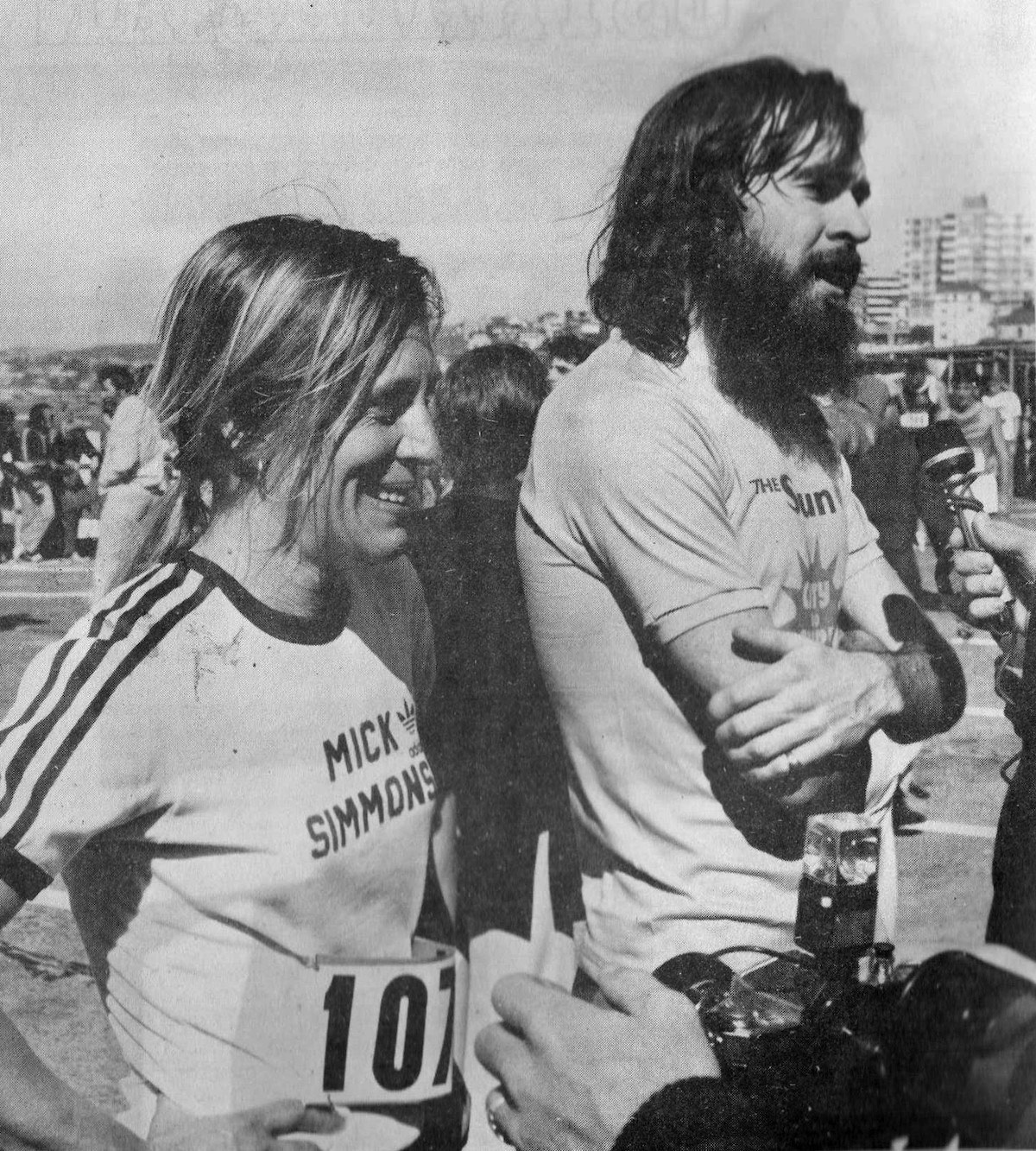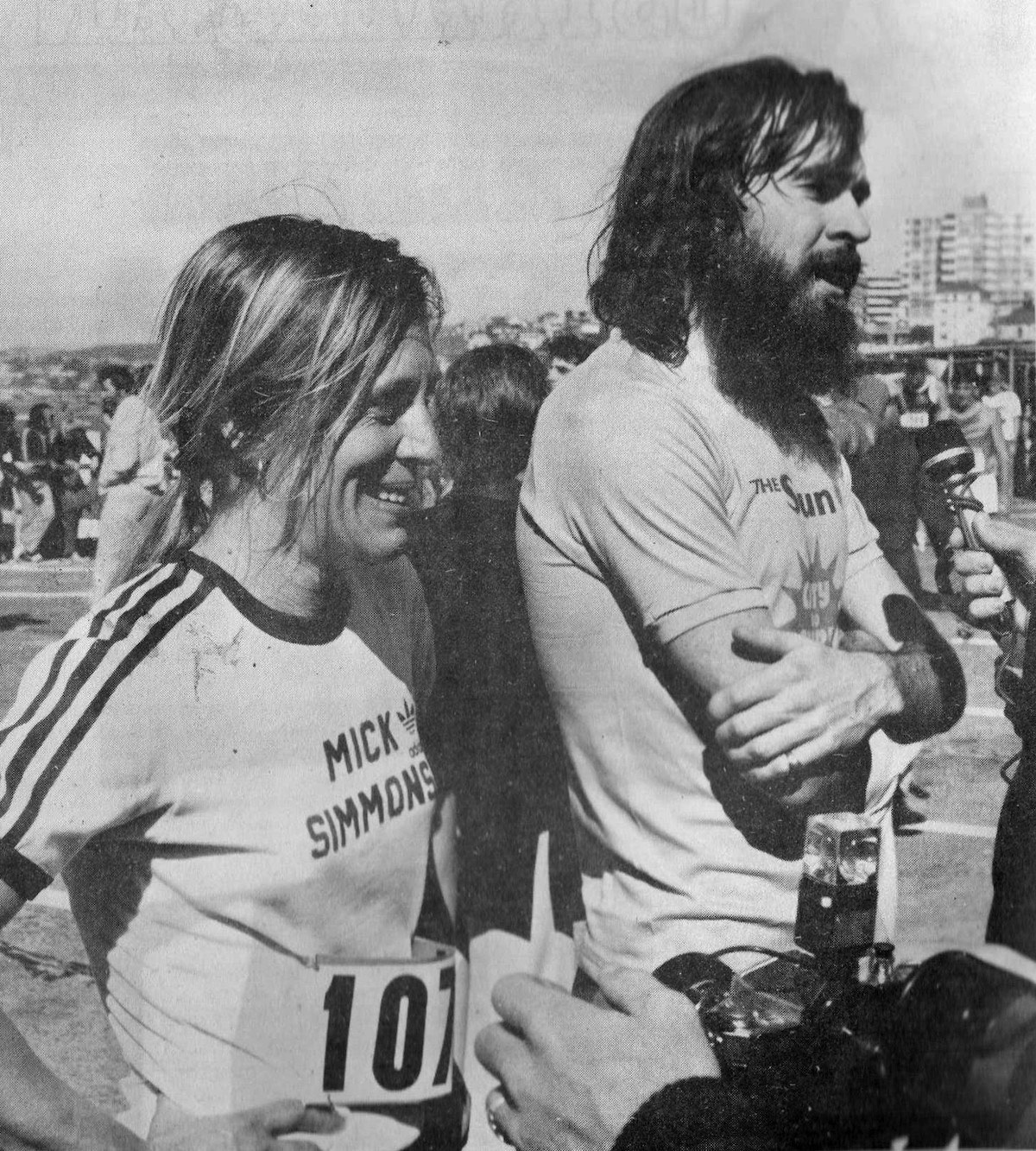 Here's the thing. Road races are an inexact science. If you want certainty when it comes to records, run on a track. Tracks come in one standard size – a 400-metre oval – and are measured 30cm out from the plinth. They're all flat. Weather is a variable in comparing track performances, but weather is always with us. Over long periods, there have been great advances in footwear and track surfaces, too, but for long periods at atime track performances are almost exactly comparable.
Timing, too, is now more exact than in earlier eras, fully automatic systems replacing the hand-held watch. To an overwhelming extent, however, Paavo Nurmi in the 1920s ran a 10,000 in the same manner as Ron Clarke in the 1960s and Kenenisa Bekele in the present era.
Road races, however, are another matter. No two are exactly alike. No course is exactly the same two years in a row, not in the same way a 400m track is, anyhow.
The Greek philosopher Heraclitus observed that no man ever steps into the same river twice, for it's not the same river and he's not the same man. Did Heraclitus ever meet Phidippides, I wonder. Because no man, or woman, ever runs the same road course twice. You could run the first kilometre of the City2Surf every year for a hundred years without ever covering exactly 1000 metres, or ever running the exact same 1000 metres.
Even starting from the front, it's a mad charge. For the first few hundred metres you can be dodging around bolters who have jumped in way over their heads. Then there's the Kings Cross tunnel. Which side do you run. Unless it follows a Roman-style straight line it can't be exactly the same distance on both sides. By the time you emerge the race starts to settle, but even in a small pack, there's metres difference if you're caught on the wrong side as you wind through Rushcutters Bay, Edgecliff and Double Bay down to the waterfront at Rose Bay.
Only when you're out on your own can you run the shortest possible route. A handful of seconds can be lost in any number of ways.
That was always the thing about records for road races as against track records. It's perfectly understandable why the IAAF adopted them and, besides, media and most fans ignored the distinction between a world/national record and a world/national best, anyway. It's also in the interest of road event promoters to have performance benchmarks. There is already talk of a substantial bonus in next year's City2Surf for any man to break 40 minutes.
Until someone runs unequivocally faster than Deek, Mona or Harry Summers their performances are much of a muchness.
Record or not, let's enjoy Harry Summers' run for exactly what it was: as good as anyone else has run in Australia's most prestigious road race over a course tested by all our best athletes over the passage of almost half-a-century.