Don't Skimp on the Hills | A Runner's Tribe Column by David McNeill
When searching for company for my day-to-day runs during the week, often one of the barriers between running with someone and running alone is the choice of location. Most of the time, I don't mind driving to a run, but throughout the year, and particularly at this time of the year, I like to be on hilly terrain. Some of my contemporaries do not. Having once avoided hilly runs myself, I know the excuses: a fast run is better than a slow run, and the hills only slow things down and tire you out for all your other sessions. I was once a slave to the mileage and pace on my GPS-watch. Hilly runs only slowed things down and made my training diary look less-impressive. So what changed? Why did I start to embrace the hills instead of avoiding them? Well, a wise coach played a part in it, but also, perhaps not so coincidentally, I stopped getting injured. And perhaps most importantly for my own peace of mind, I could rationalise their benefit, and be ok with sometimes feeling tired during my other training runs. So, lets have a look at why hills are good for you:
Running up hills engages more muscle. Instead of just moving horizontally (forward), when we run up a hill, we move horizontally and vertically (up), allowing gravity to impose more of a challenge to our motion. Engaging more muscle mass has neuromuscular, biochemical, and cardiovascular benefits. The proportion of benefit to each system is determined by the volume and speed with which the hill is traversed. And better still, there are benefits to be found in running down hills too!
Muscles are always looking for the most efficient means for achieving a task with the minimal amount of fatigue.
RUNNER'S TRIBE PAYS OUR WRITERS & FILM MAKERS TO CREATE EXCITING & ENTERTAINING CONTENT. HELP SUPPORT THESE PROFESSIONALS AND JOIN RT PREMIUM NOW.
TO VIEW THIS CONTENT PLEASE SIGN-UP TO RUNNER'S TRIBE'S MEMBERS ONLY PREMIUM CONTENT. WE HAVE SOURCED THE WORLD'S TOP WRITERS AND FILM MAKERS TO DELIVER ANY ATHLETE, COACH, PARENT OR FAN THE ULTIMATE PORTAL FOR ATHLETICS EDUCATION, ENJOYMENT AND INSPIRATION.
$9.95 AUD Monthly ($6.59 USD)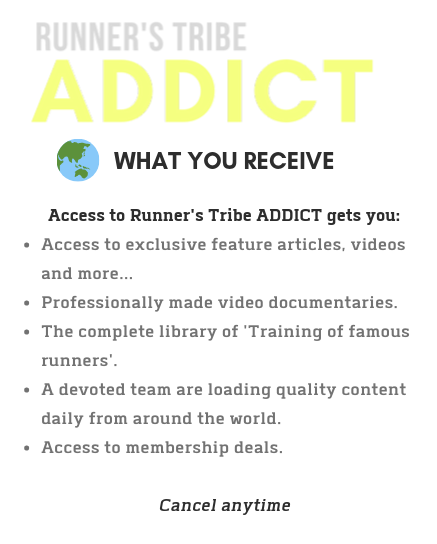 Yearly Plan (Worldwide) - BEST VALUE
$89.95 AUD Yearly ($59.56 USD)

$2.95 AUD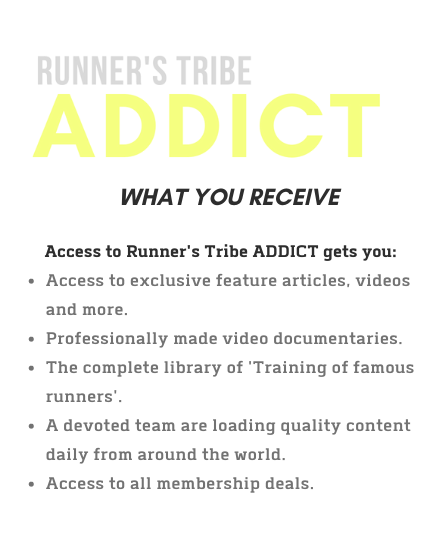 ALREADY A MEMBER? LOGIN BELOW