Written by Mark Tucker - Runner's Tribe
"If you can spend a perfectly useless afternoon in a perfectly useless manner, you have learned how to live" (Lin Yutang).
If you have ever raced in the evening, you will no doubt understand what Yutang was talking about. It can be a challenging time before a race – you want to conserve all the energy you can and stay as relaxed as possible, while at the same time being ready and alert when it counts: race-time.
Sitting on the couch by yourself, thinking about the race over and over again while feeling anxious, is usually not the greatest idea if you want to race at your best. Of course you are going to be thinking about the race to some extent, but to lessen this most athletes try to distract themselves in some way. Sleeping, reading, watching movies, listening to music, playing video/board games and chilling out in a cafe, are all some of the popular ways for runners to stay relaxed and distracted before a big race. Nevertheless, distraction or not, it can be difficult for even the best of runners to stay positive, including the legendary Peter Snell, three time Olympic Gold medallist, who described the awkward period before one of his many races:
"Then an afternoon stewing prematurely in my own juice in the hotel room. I think that, in this blue period, I was fairly hard to live with. This is the rotten part of athletics. You can't help it because so much is at stake. It's fine to say it's just a game but when you're tied up to the extent that the race is an event of personal and national honour, this intent attitude of mind is inevitable and painful. So I stewed."
(Peter Snell: 'no bugles no drums' – by Snell and Garth Gilmour).
RUNNER'S TRIBE PAYS OUR WRITERS & FILM MAKERS TO CREATE EXCITING & ENTERTAINING CONTENT. HELP SUPPORT THESE PROFESSIONALS AND JOIN RT PREMIUM NOW.
TO VIEW THIS CONTENT PLEASE SIGN-UP TO RUNNER'S TRIBE'S MEMBERS ONLY PREMIUM CONTENT. WE HAVE SOURCED THE WORLD'S TOP WRITERS AND FILM MAKERS TO DELIVER ANY ATHLETE, COACH, PARENT OR FAN THE ULTIMATE PORTAL FOR ATHLETICS EDUCATION, ENJOYMENT AND INSPIRATION.
$9.95 AUD Monthly ($6.59 USD)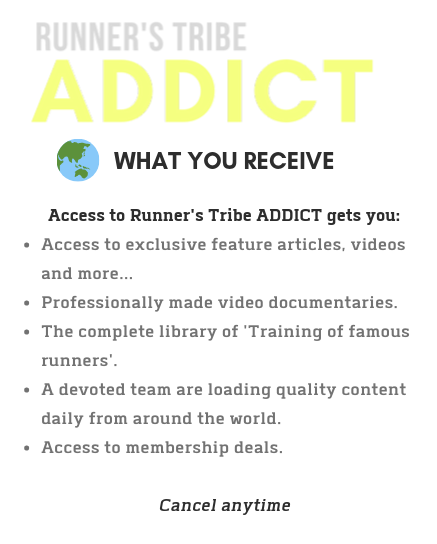 Yearly Plan (Worldwide) - BEST VALUE
$89.95 AUD Yearly ($59.56 USD)

$2.95 AUD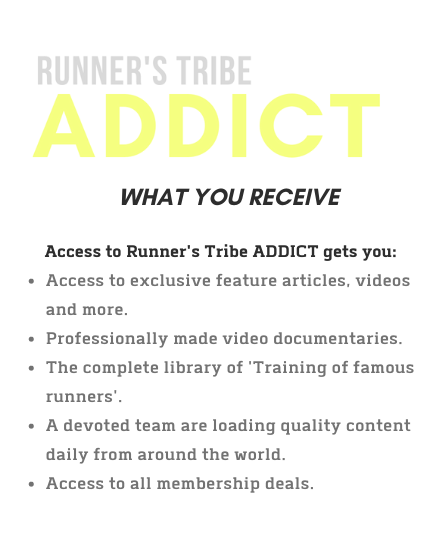 ALREADY A MEMBER? LOGIN BELOW