Written by Jaryd Clifford
Harry Summers hit rock bottom in December 2017. Under the influence of alcohol, he chose to get behind the wheel of his car. It was a decision that nearly cost him his life when a few minutes later he crashed into a light pole. When police arrived at the scene, they arrested him. As he sat in the watch-house of Moorabbin Police Station, it all came crashing down. After years of struggling with depression and addiction, this was the final straw. Something needed to change. His life depended on it.
"All I could think was that if I carried on like this. If my life carried on this way, I probably won't be alive much longer."
Fifteen months later, there is a new Harry Summers. His remarkable return to racing born from his courage to seek help, and a desperate determination to change. With the dark days now behind him, and a berth in the IAAF World Cross Country looming, he has decided to tell his story. The full story. Every last bit of it.
"I can't change the past," he says. "But what I can do is try to help others. Even if it is just one person."
Harry Summers has forever fought the toughest battle. A conflict that lives buried within, where the roots run deepest. Diagnosed with Obsessive Compulsive Disorder (OCD) as a child, he suffered from a relentless onslaught of panic attacks. As his anxiety intensified, the symptoms would worsen.
"When I was a kid I used to walk in between the cracks on the street. I thought if I stepped on a crack, maybe one of my family members would die," he says. "Then it went to cleaning. Some days I would be in the shower for two hours just scrubbing myself. Sometimes I would have to do these rituals, these compulsions. Like touch things. Tapping things ten times, twenty times."
For Summers, fitting in at high school became an exhausting task. An impossibility.
"I struggled a lot going through high school. It was very hard. I didn't know what was going on with me. I had social anxiety as well because I thought people were going to see these habits, or twitches, that I was doing. I would be worrying about what other people would be thinking," he says. "So it would get worse. At one point, all I wanted to do was stop going out and socialising because it was getting too hard."
In an effort to overcome this suffocating pressure, an 18-year-old Summers decided to immerse himself in a running lifestyle. Having read about its mental health benefits, he assured himself that this was the answer to his problem. Knowing very little about running, he rocked up to his first session in soccer boots.
"I had to recognise that this was a different sport and that there was a lot more hard work involved," he says. "[After the session] I felt awesome and really relaxed. I had this runner's high, and I thought this is amazing. I'll take it on."
Summers was extraordinarily talented. Within one year he was running for Australia at the 2009 IAAF World Cross Country Championships in Amman, Jordan. Covering the 8km course in 24:52, he placed 29th in the junior race, sandwiched between two of his compatriots: Ryan Gregson (24th) and Brett Robinson (46th). Both future Olympic finalists. Despite this promising trajectory, it all crumbled. A stress fracture immediately following the race meant three months away from the sport.
"That's when things started to go pear-shaped," he says. "I found my new love for alcohol."
Struggling with confidence, especially in social environments, Summers found that alcohol allowed him to be someone other than himself. It was a facade for his inner turmoil, a way of dismissing his anxiety — a liberation.
"When I was nineteen and made it onto the Australian team I was very happy that I'd found running, and I was going to carry on with it, but at the same time I picked up an addiction to alcohol because of the problems I was going through," he says. "Alcohol was my way of escaping reality I suppose. I was escaping the social anxiety and OCD.
"Alcohol would relax me, and make me more confident. Going out as a nineteen or twenty-year-old, I found this love for alcohol because it made going out in social situations a lot easier. I obviously didn't know how to cope with it."
Although it began harmlessly as a few drinks between friends, it quickly escalated. Before long, Summers had replaced his running lifestyle with one of intoxication. His life was spiralling out of control.
"After the injury, I moved in with a couple of mates who were big drinkers. It started just being a normal weekend thing, but eventually it got worse, to the point where I was drinking every night," he says. "I was probably drinking up to sixteen beers a night."
Throughout this dark chapter, he never gave up work. At this point in his life, he laboured as a window cleaner. Later as an apprentice painter. He also never left running behind, still holding tight to his dream of one day becoming an Olympian.
"As the years went on I was still able to perform at a top level, fitting my drinking in around training," he says. "The alcohol made me train harder because I thought if I trained hard then I could go out drinking. It was a vicious cycle."
Still only 21, Summers recorded personal bests of 13:34.58 for 5000m (Hobart) and 28:13.23 for 10,000m (California, USA) at the beginning of 2012. However, both times fell less than ten seconds shy of the Olympic qualifying times.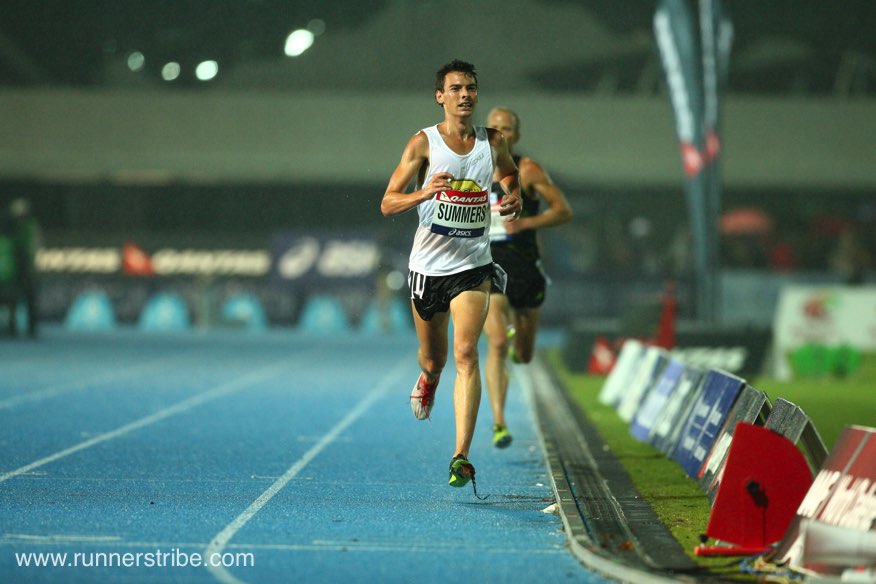 "Mentally I was disappointed, but at the same time I thought I gave it my best shot," he says. "When I didn't make the Olympics I went back to the drink, and didn't end up training very much."
During this period Summers still managed a 1:03:34 Half Marathon in Brisbane, qualifying him for the IAAF World Half Marathon Championships in Kavarna, Bulgaria. He placed 24th. In hindsight, he knows that these results in 2012 can never reflect his true ability. Instead, he acknowledges that they stand as a reminder to what might have been.
"Progressively over the years, the drinking got worse. The addiction got worse," Summers says. "Even though I would cut back [the drinking] before races, I was never going to make it to the very top level.
RUNNER'S TRIBE PAYS OUR WRITERS & FILM MAKERS TO CREATE EXCITING & ENTERTAINING CONTENT. HELP SUPPORT THESE PROFESSIONALS AND JOIN RT PREMIUM NOW.
TO VIEW THIS CONTENT PLEASE SIGN-UP TO RUNNER'S TRIBE'S MEMBERS ONLY PREMIUM CONTENT. WE HAVE SOURCED THE WORLD'S TOP WRITERS AND FILM MAKERS TO DELIVER ANY ATHLETE, COACH, PARENT OR FAN THE ULTIMATE PORTAL FOR ATHLETICS EDUCATION, ENJOYMENT AND INSPIRATION.
$9.95 AUD Monthly ($6.59 USD)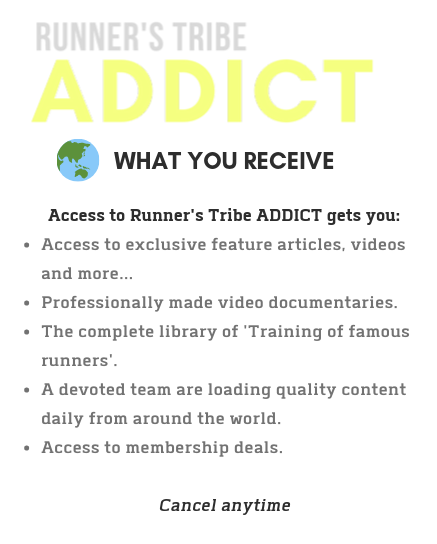 Yearly Plan (Worldwide) - BEST VALUE
$89.95 AUD Yearly ($59.56 USD)

$2.95 AUD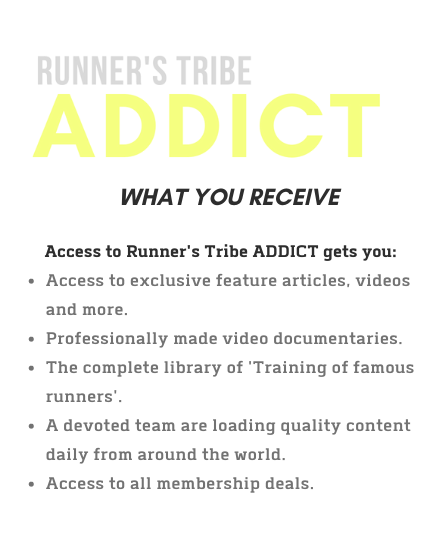 ALREADY A MEMBER? LOGIN BELOW