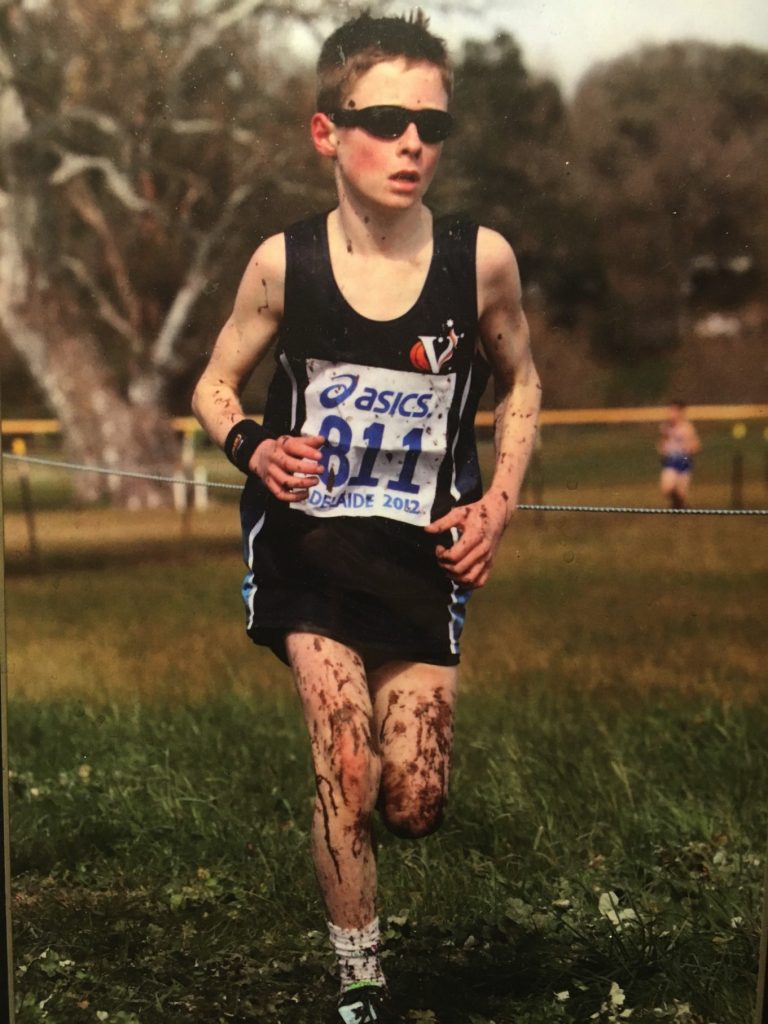 Standing on the submerged start line in the middle of Oakbank Racecourse, shivering and shin deep in mud, I was utterly bewildered at my predicament. I was thirteen, a diminutive figure preparing to run in the National Cross Country. It was something I had never dreamed of, simply for the reason I knew very little about running. Earlier that morning I had sat forlornly in the back corner of the bus as my teammates passionately compared anything from weekly mileage to the length of their spikes, more like a verbal tussle then any serious training discussion. I had remained silent, not daring to whisper my inferior secret. The truth was that I did not really run – only around the block every so often. I did not even own spikes. The other boys knew that, after all, I was only there as the token inclusion, the one to make up the numbers. A late withdrawal had left the able-bodied team one runner short. As it was too late to call upon the rightful replacement and I was already running in the para race, I was their only option. Unceremoniously I found myself thrown into the chaos of battle for the very first time.
The night before the race I laid awake, terrified of what the morning would bring, fully resigned to the doom I was facing. My dread was not misplaced. As the gun fired – rain still pummelling the course, my rain specked goggles rendered ironically useless in the downpour – I ran as fast as my legs could carry me. Within two minutes it was hopeless, I was alone, cast aside with violent indifference. It was the most brutal race of my life. At the finish line, I was numb with shock. Last place. Two-and-a-half minutes behind the winner, Josh Torley. 'That was bloody ridiculous,' I said to Mum quietly. 'I am never doing that again.'
I could not have been more wrong…
As I trudged wearily and broken toward the finish line that day, misery etched across my face, I could never have imagined that one day I would win an Australian title, hold a world record and be on the brink of making history. If I had, it would have been fair to question my sanity. Even today, as I write this, I struggle to grasp the trajectory of my journey. From the broken remnants of that muddy day, to the euphoric incredulity of being crowned Australian Champion, it is the most unlikely of stories. I am a writer, but even I could not write such a breathtaking script. In the aftermath, all I have been able to think is – how did this happen?
RUNNER'S TRIBE PAYS OUR WRITERS & FILM MAKERS TO CREATE EXCITING & ENTERTAINING CONTENT. HELP SUPPORT THESE PROFESSIONALS AND JOIN RT PREMIUM NOW.
TO VIEW THIS CONTENT PLEASE SIGN-UP TO RUNNER'S TRIBE'S MEMBERS ONLY PREMIUM CONTENT. WE HAVE SOURCED THE WORLD'S TOP WRITERS AND FILM MAKERS TO DELIVER ANY ATHLETE, COACH, PARENT OR FAN THE ULTIMATE PORTAL FOR ATHLETICS EDUCATION, ENJOYMENT AND INSPIRATION.
$9.95 AUD Monthly ($6.59 USD)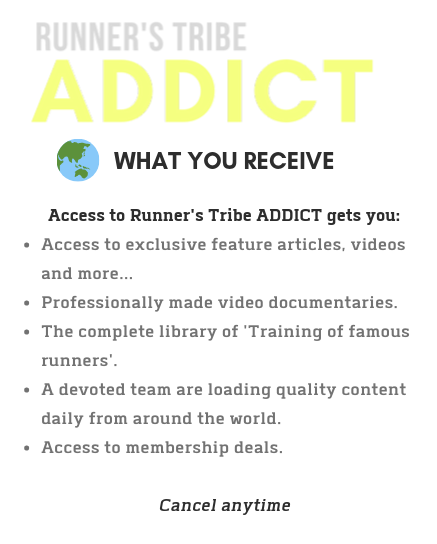 Yearly Plan (Worldwide) - BEST VALUE
$89.95 AUD Yearly ($59.56 USD)

$2.95 AUD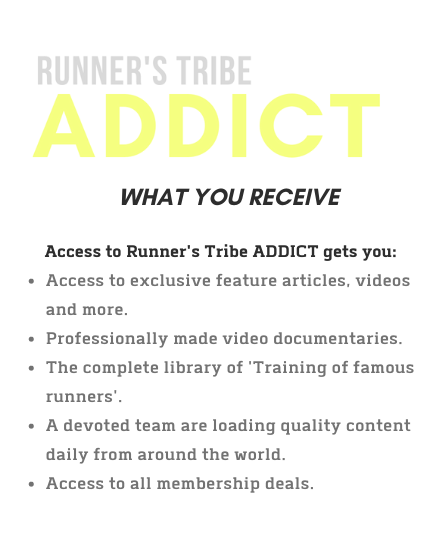 ALREADY A MEMBER? LOGIN BELOW